A brief history of the 3rd Street Saints.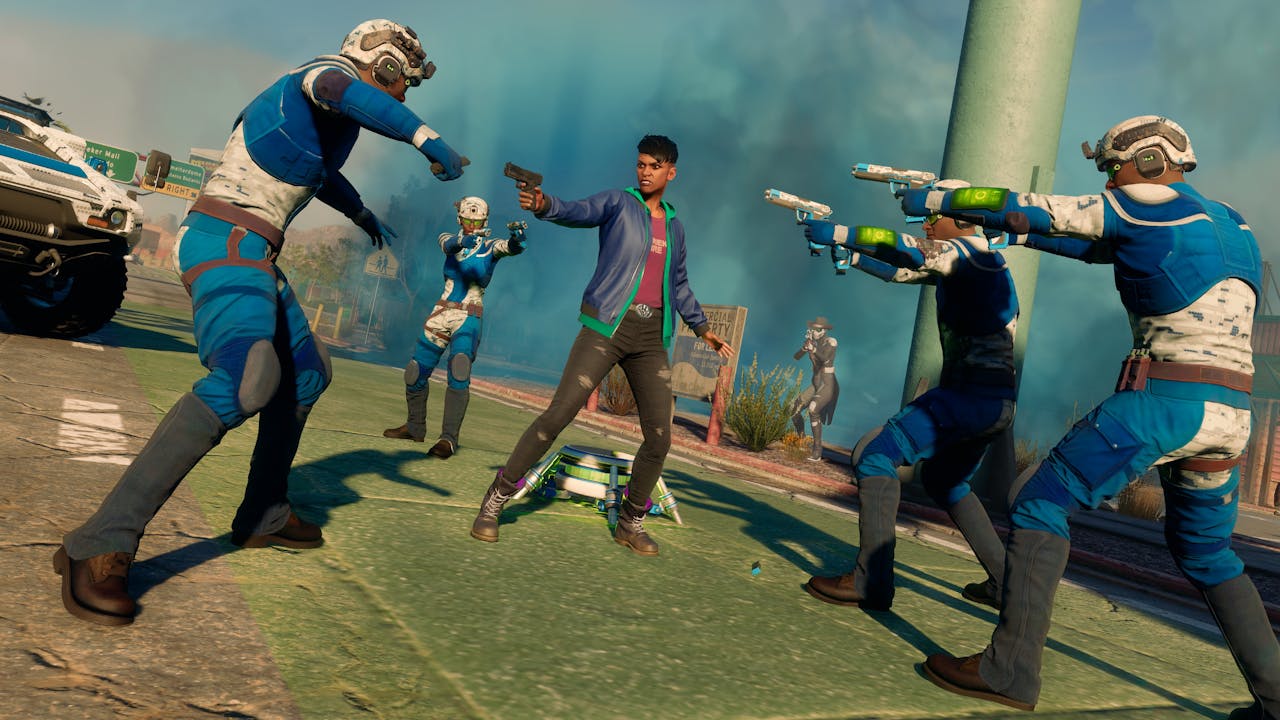 In Saints Row as the future Boss, with Neenah, Kevin, and Eli by your side, you'll form The Saints – and take on Los Panteros, The Idols, and Marshall as you build your empire...
With the release of a new Saints Row game you may be wondering what happened before, in case you missed anything! Well, here's a brief history of the series!
Saints Row
The player, known then simply as Playa, is introduced to the 3rd Street Saints and the other gangs of their hometown of Stilwater. Despite being a newcomer to the gang lifestyle, they are quickly trusted with taking down the other gangs in order for the Saints to be the only ones in charge. They mow through the Los Carnales, the Vice Kings, and the Westside Rollerz, culminating in a meeting with the mayor of Stilwater aboard his yacht — which explodes.
---
---
Share this post