Project CARS 3 will be 'more welcoming' to new players say Slightly Mad Studios
The critically-acclaimed racing series returns this Summer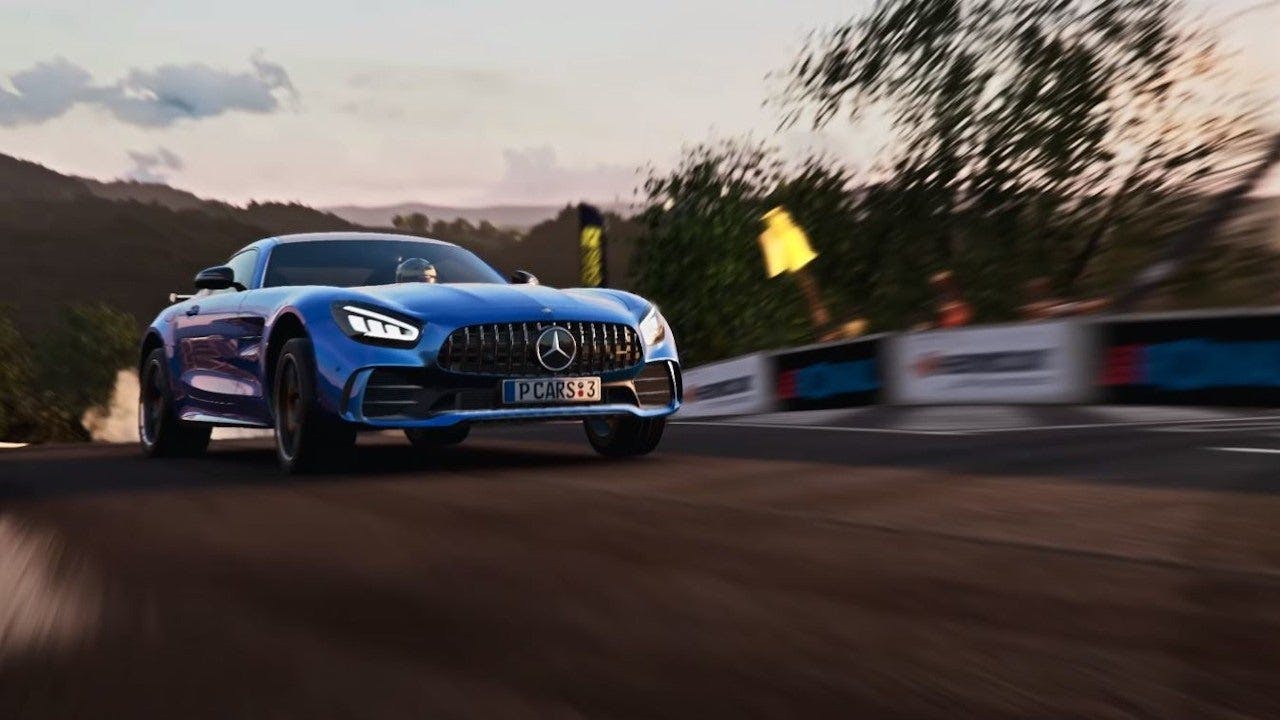 Experience the thrill and emotion of authentic racing with your Project CARS 3 Steam PC key. Featuring brand-new career and multiplayer modes with 200+ cars at launch!
It's been five years since Project CARS burst onto the scene, one of the latest authentic racing sims that has been well received by gamers and sits in the elite club with the likes of Gran Turismo and Forza.
The critically acclaimed and technically advanced game featured one of the largest track rosters of any recent racer with a ground-breaking dynamic time of day & weather system, world-class graphics and handling and deep tuning & pit stop functionality. Not to mention that the game also features VR support for the Oculus Rift and Project Morpheus, resulting in an even more immersive experience.
Project CARS 2 arrived back in 2017, two years after its predecessor, and shifting the franchise into higher gear with 180+ licensed cars from iconic manufacturers, state-of-the art physics model and revamped gamepad handling - as well as an all-new Online Championships mode and becoming a hot favorite with on the esports scene.
Three years later and Slightly Mad Studios is back with Project CARS 3. The series has been known for its 'hardcore competitive' nature, which some newbies might have found hard to grasp, but in an interview with IGN, Slightly Mad's director of production Pete Morrish said that the third instalment will be much easier for newcomers.
"We've gone to great lengths to make what we do and what we love about sim racing much more democratic," says Morrish. "Much more welcoming; much more supportive. In that situation, when you've got somebody in a store - looking at the two copies and thinking which one to go for - kinda by definition they're not in the initial target market of Project CARS 2, which was very much towards racing fans and simulation heads and people that were fans of motorsport and so on."
With a new entry in the series comes new features and updates, with a completely new career mode, vast vehicle customization and modification and upgrades to the multiplayer modes including scheduled races and improved skill-based matchmaking.
"In Project CARS 2 we already had this competitive racing license system that was measuring everybody's skill level and safety or sportsmanship level within the multiplayer side of things, but we didn't do enough with it," said Joe Barron, marketing and esports manager for Project CARS 3. "All that data existed and was attached to everybody's individual profile; if you were setting up a custom lobby you could set parameters to limit who could join to certain skill levels.
"But now that we've got the scheduled races and all the skill-based matchmaking, we're actually making proper use of that, and that's going to make a big difference to people being able to jump in from day one, find their level up against the right part of the community for them to be racing against, and improve the quality of racing."
Project CARS 3 is due to be released on Xbox One, PlayStation 4 and PC during the Summer 2020 window. In the meantime, you can grab your officially licensed Project CARS and Project CARS 2 Steam PC keys right now from Fanatical!
---
---
Share this post