Here's what you can expect from Bethesda's jam-packed event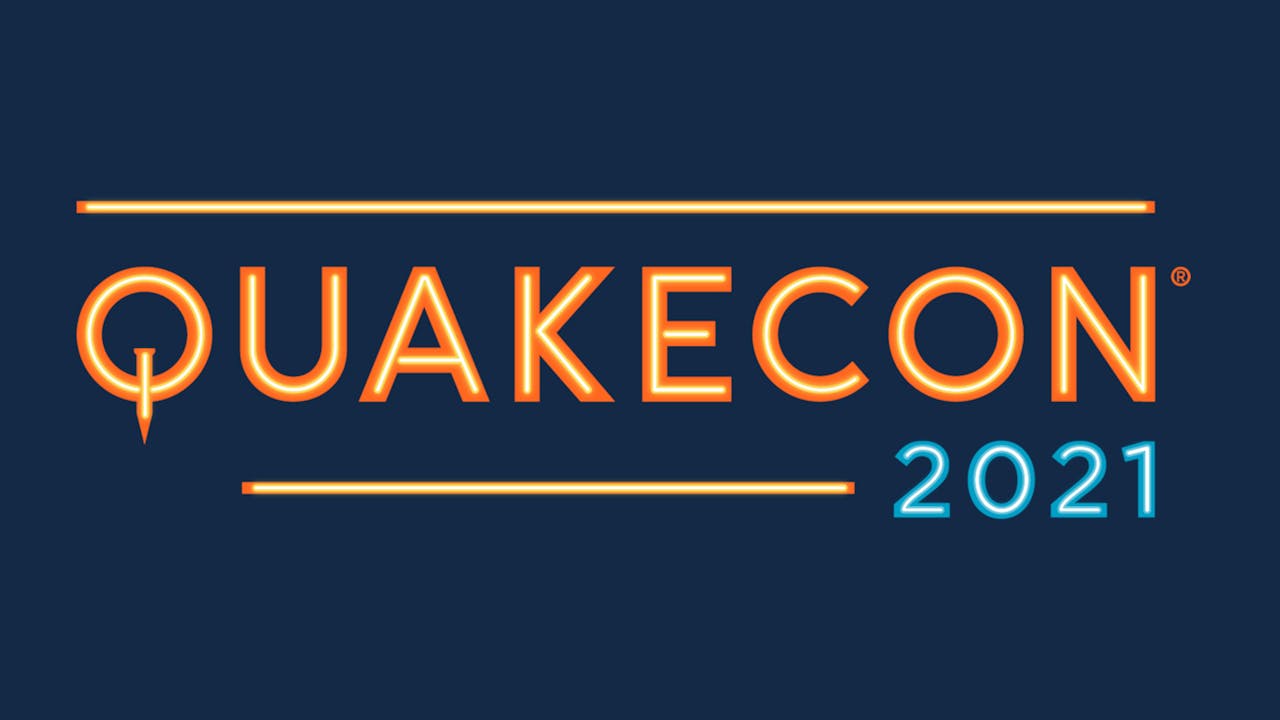 Raze Hell with your DOOM Eternal - Deluxe Edition Steam PC key and enjoy the action-packed FPS and Deluxe bonus content!
Quakecon is here! The three-day event will have inside looks at upcoming Bethesda releases, tournaments and various panels. The event starts on Thursday August 19th and runs until Saturday August 21st.
Here, we've gathered the information on what you can expect to see during the event, including the times, talks, events and what's being announced.
The Quakecon 2021 Schedule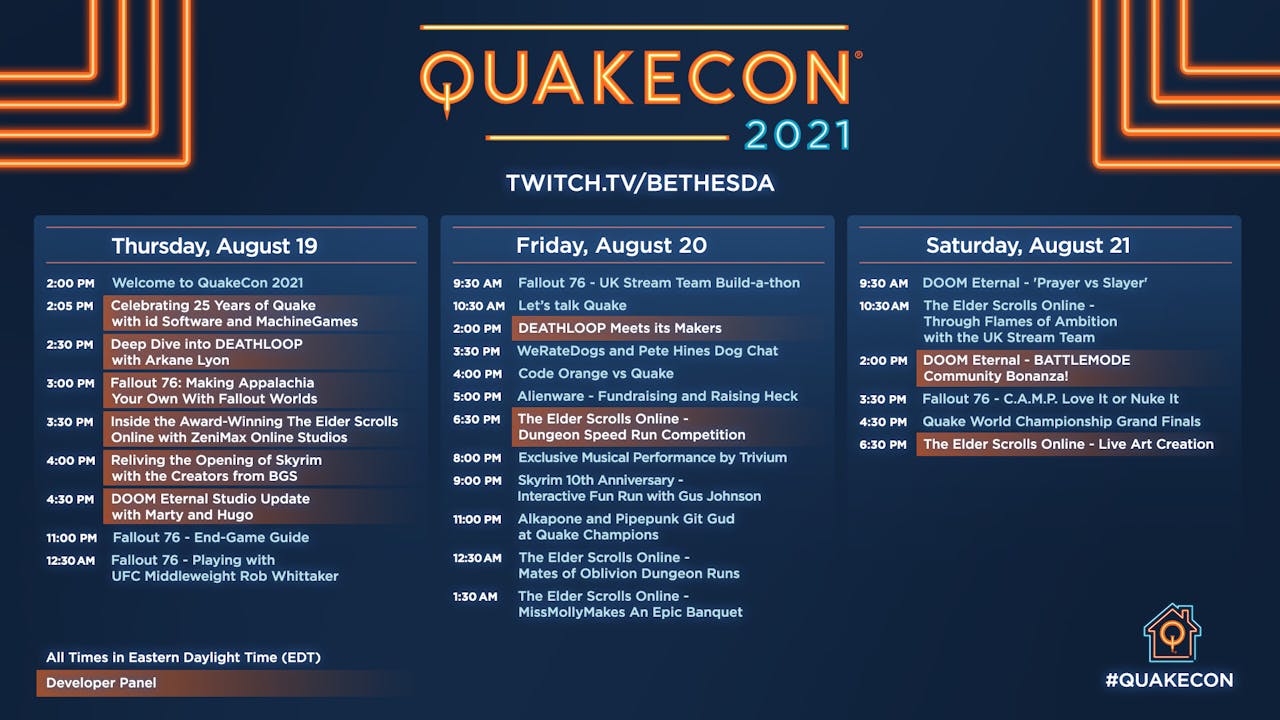 So, first up, here's the full schedule for Quakecon 2021.
Some highlights here include the DEATHLOOP panels on both Thursday August 19th and Friday August 20th, as it should shed some more light on what DEATHLOOP will be like when it releases next month. Another area of interest for people could be the DOOM Eternal Studio Update, as it's possible they'll discuss further updates and details on what is to come for the DOOM sequel.
Plus, if you're looking for something that could be light-hearted and fun, you could watch the WeRateDogs and Pete Hines Dog Chat on Friday, August 20th.
Of course, there's plenty missing here too. Eagle-eyed readers will notice no mention of any of Bethesda Studios' upcoming RPGs such as Starfield. It's likely that the studio simply isn't ready to show off anything massive from these, and thus is sticking to already released games and games that are very close to release.
Anything going to be announced?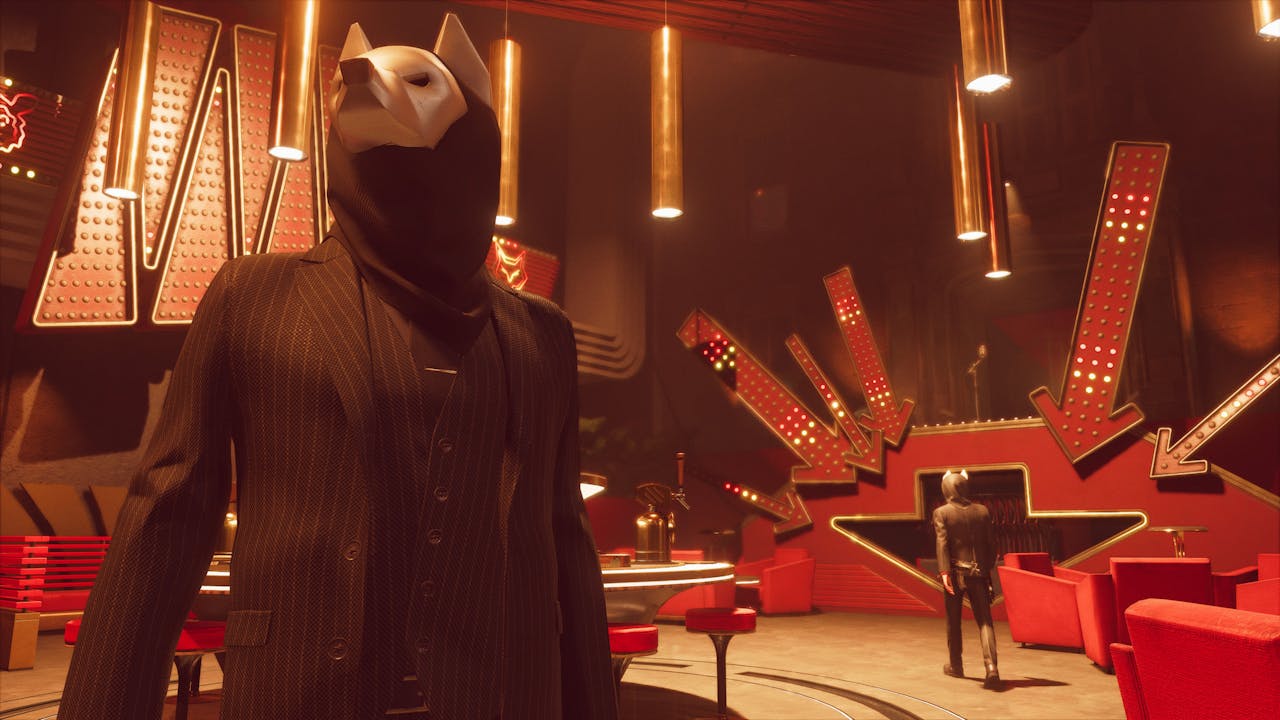 There's not much to go on in the schedule, but it seems we could be getting a further discussion of what a new iteration of Quake could look like. Other than that, we're going to be seeing plenty more DEATHLOOP and sales of Bethesda games on digital storefronts.
So keep your eyes out for anything mentioned across their social media channels and elsewhere online.
Save on Bethesda PC games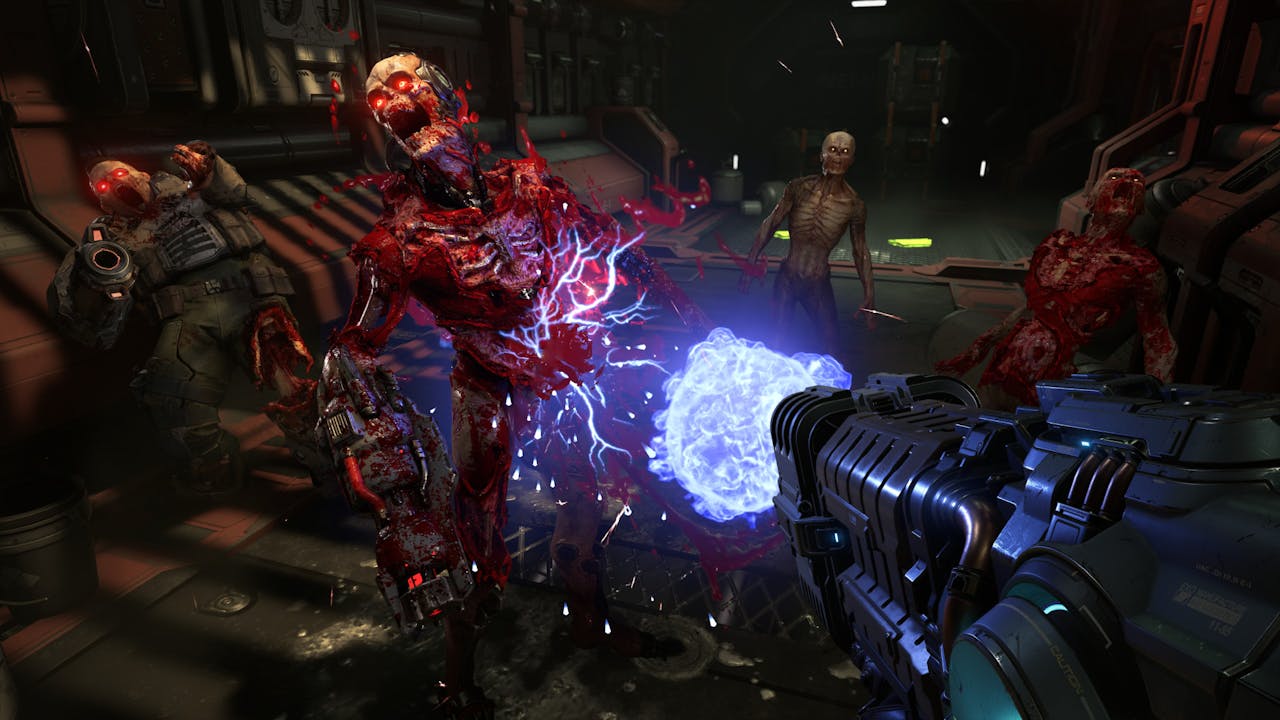 To celebrate Quakecon 2021, we've got a whole host of awesome Bethesda PC games on sale right now including popular series such as DOOM, Dishonored, Fallout and more!
---
---
Share this post