What you'll be packing in the Wasteland if you opt for the deluxe edition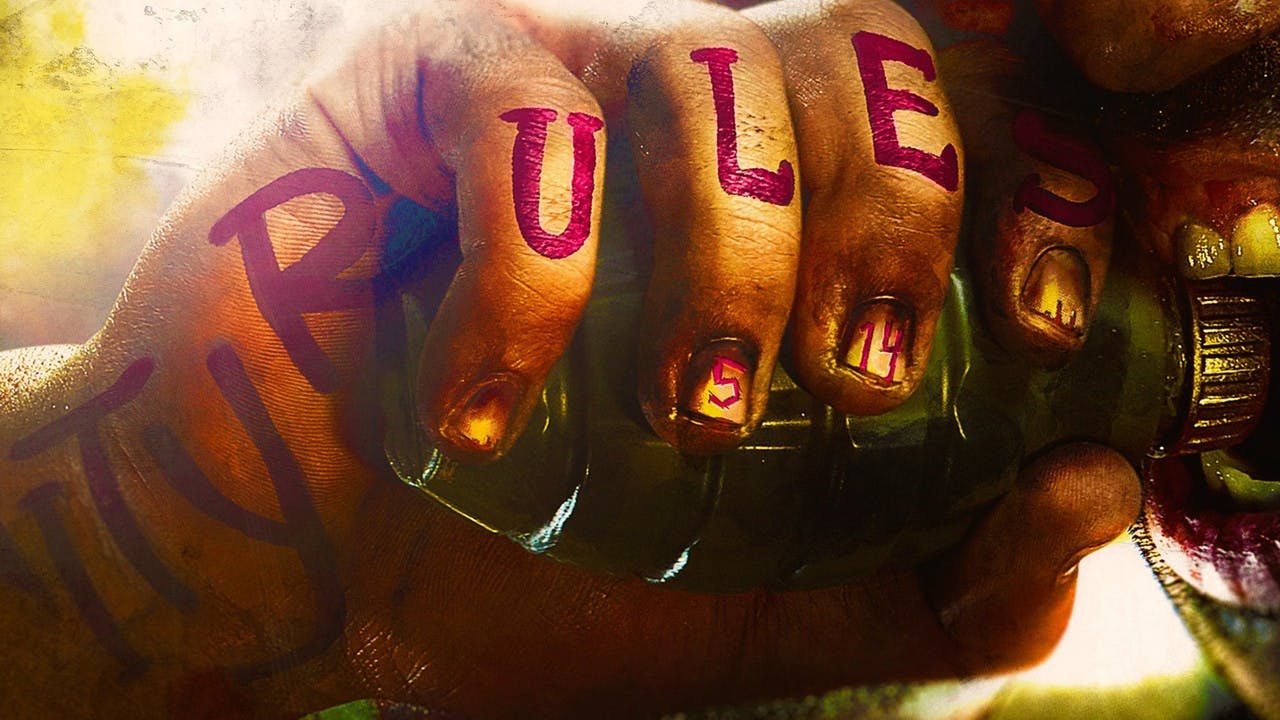 Grab your RAGE 2 Steam PC key now and dive into a chaotic open-world shooterverse. It's Mad Max meets DOOM!
It's time to return to the Wasteland... open-world FPS RAGE 2 sees two powerhouses - id Software (DOOM) and Avalanche Studios (Mad Max) - team up to bring you the biggest, most action-packed title in the RAGE franchise to date - yes, there's only been two games but still...
From fighting mutant tribes and using insane weaponry to send them flying into the air and practically evaporating them, to racing through a sandbox-built world of dunes, jungles and eerie villages in overpowered buggies, this post-apocalyptic shooterverse will give you hours of adrenaline-fulled action.
Two editions of RAGE 2 will be available for PC players - the standard edition and the deluxe edition. You're probably wondering what you'll get for you cash with the second option, so why not take a look at what's included with the RAGE 2 Deluxe Edition below.

RAGE 2 base game (obviously)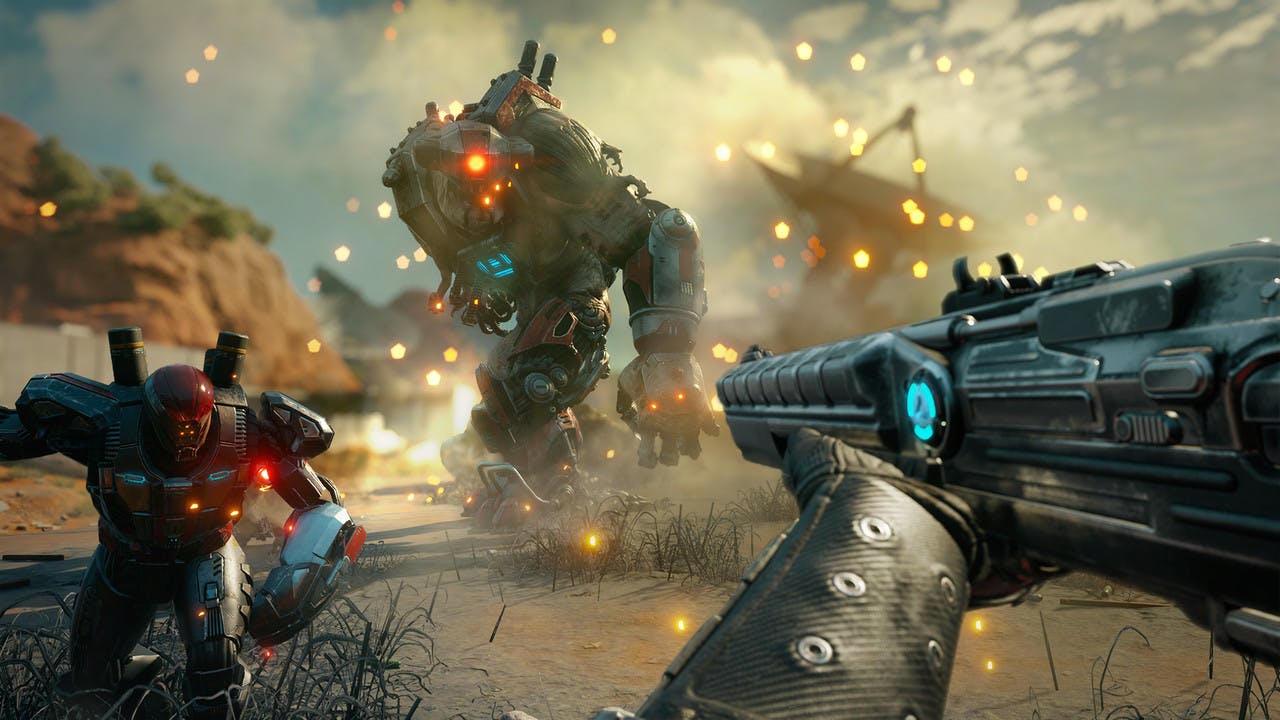 In the open sandbox world of RAGE 2, an asteroid has annihilated 80% of the earth's population, and humanity's numbers are dwindling. Ruthless and bloodthirsty gangs roam the open roads and the tyrannical Authority seek to rule with an iron fist.
You'll control Walker, the last Ranger of the wasteland and a threat to their power, a lone survivor who has been robbed of your home and left for dead.
Now you'll have to rage for justice and freedom. With ludicrous vehicle combat, super-powered first-person mayhem, and an open world full of emergent madness, you will tear across an unforgiving wasteland battling sadistic gangs to find the tools and tech needed to crush the oppressive rule of The Authority once and for all.
Fight against ferocious factions for control of the wasteland, each featuring a rogue's gallery of madmen, mutants, and monsters hungry for blood. Bring the pain using a collection of upgradable weapons, devastating Nanotrite powers, and Overdrive - the ability to push your guns beyond their mechanical limits.
---
---
Share this post