The Fanatical
Blog
Latest AAA, Indie & Game Bundles
Receive Games Instantly
Save Money
100% Authentic Keys
RAGE 2 Deluxe Edition - What's included
By Sam Jones - 13th May 2019Games
What you'll be packing in the Wasteland if you opt for the deluxe edition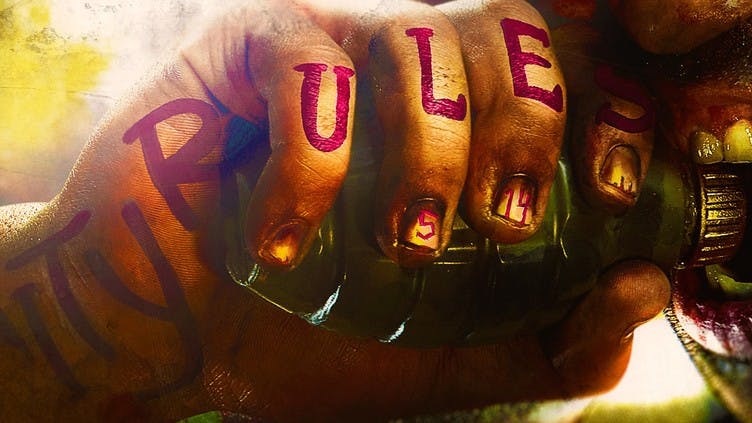 Grab your RAGE 2 Bethesda PC key now and dive into a chaotic open-world shooterverse. It's Mad Max meets DOOM!
It's time to return to the Wasteland... open-world FPS RAGE 2 sees two powerhouses - id Software (DOOM) and Avalanche Studios (Mad Max) - team up to bring you the biggest, most action-packed title in the RAGE franchise to date - yes, there's only been two games but still...
From fighting mutant tribes and using insane weaponry to send them flying into the air and practically evaporating them, to racing through a sandbox-built world of dunes, jungles and eerie villages in overpowered buggies, this post-apocalyptic shooterverse will give you hours of adrenaline-fulled action.
Two editions of RAGE 2 will be available for PC players - the standard edition and the deluxe edition. You're probably wondering what you'll get for you cash with the second option, so why not take a look at what's included with the RAGE 2 Deluxe Edition below.

RAGE 2 base game (obviously)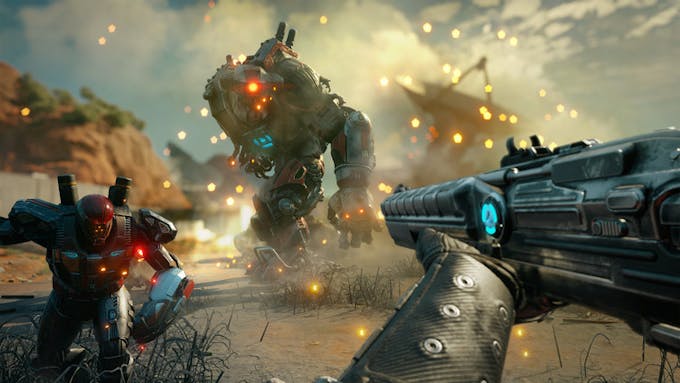 In the open sandbox world of RAGE 2, an asteroid has annihilated 80% of the earth's population, and humanity's numbers are dwindling. Ruthless and bloodthirsty gangs roam the open roads and the tyrannical Authority seek to rule with an iron fist.
You'll control Walker, the last Ranger of the wasteland and a threat to their power, a lone survivor who has been robbed of your home and left for dead.
Now you'll have to rage for justice and freedom. With ludicrous vehicle combat, super-powered first-person mayhem, and an open world full of emergent madness, you will tear across an unforgiving wasteland battling sadistic gangs to find the tools and tech needed to crush the oppressive rule of The Authority once and for all.
Fight against ferocious factions for control of the wasteland, each featuring a rogue's gallery of madmen, mutants, and monsters hungry for blood. Bring the pain using a collection of upgradable weapons, devastating Nanotrite powers, and Overdrive - the ability to push your guns beyond their mechanical limits.
Exclusive in-game content for RAGE 2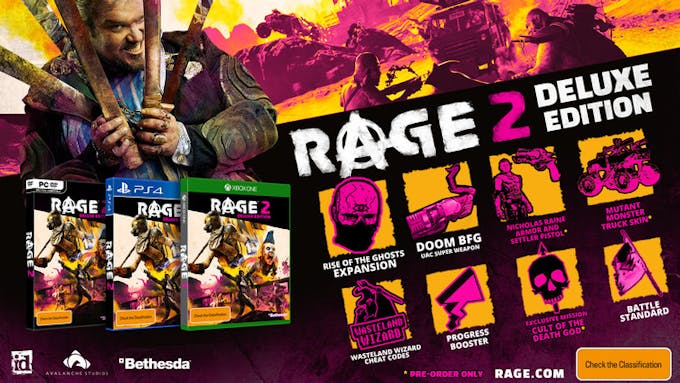 As well as the action-packed base game, the RAGE 2 Deluxe Edition gives you exclusive bonus in-game content.
Rise of the Ghosts expansion: An exciting additional campaign for RAGE 2, filled with yet more chaotic gunplay.
DOOM BFG: As the name suggests, you'll get your hands on DOOM's big, 'friendly' superweapon and eviscerate everything in your way in a flash of energy. It's Marine-tested, Ranger-approved!
Wasteland Wizard Cheat Codes: You'll be granted mighty powers by the reclusive wasteland wizard! Utilize this collection of exclusive "cheat codes" to rule the wasteland.
Progress Booster: Kick it into Overdrive and get more bang for your bang with this wasteland booster.
Battle Standard: Strike fear into the hearts of your enemies as you race into combat with this imposing banner streaming from your vehicle.
Even more bonuses!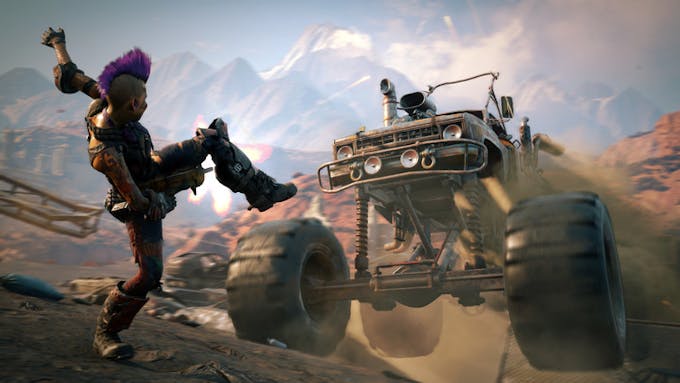 Cult of the Death God Mission: A wild ride sends Walker after a cult of crazed mutants who seemingly worship the image of Nicholas Raine - the hero of the original RAGE. Survive the sewers and fight through hordes of mutants, including the massive and monstrous Abadon Warlock.
Nicholas Raine Armor and Settler Pistol: Slip into Raine's legendary Arkist armor and relive the classics with his powerful Settler Pistol.
Mutant Monster Truck Skin: Run over enemies in style with this exclusive vehicle skin. The truck is self-cleaning, so don't worry about those pesky blood stains messing up the pearl coating.
---
Share this post
Enter a dark fantasy world and become a masterful assassin with your Styx: Master of Shadows Steam PC key. Build up your skills via six unique skill trees in order to sneak, steal and take down...
Enter a dark fantasy world and become a masterful assassin with your Styx: Master of Shadows Steam PC key. Build up your skills via six...
Enter a dark fantasy world and become a masterful assassin with your Styx:...
Ends in
34

:

20

:

06
or until sold out
Subscribe to our Email Newsletter to get Fanatical promotions direct to your inbox.
You can unsubscribe via the newsletter at any time. By subscribing to our newsletter you agree to our Privacy Policy.