Why we're Fanatical about the upcoming open-world FPS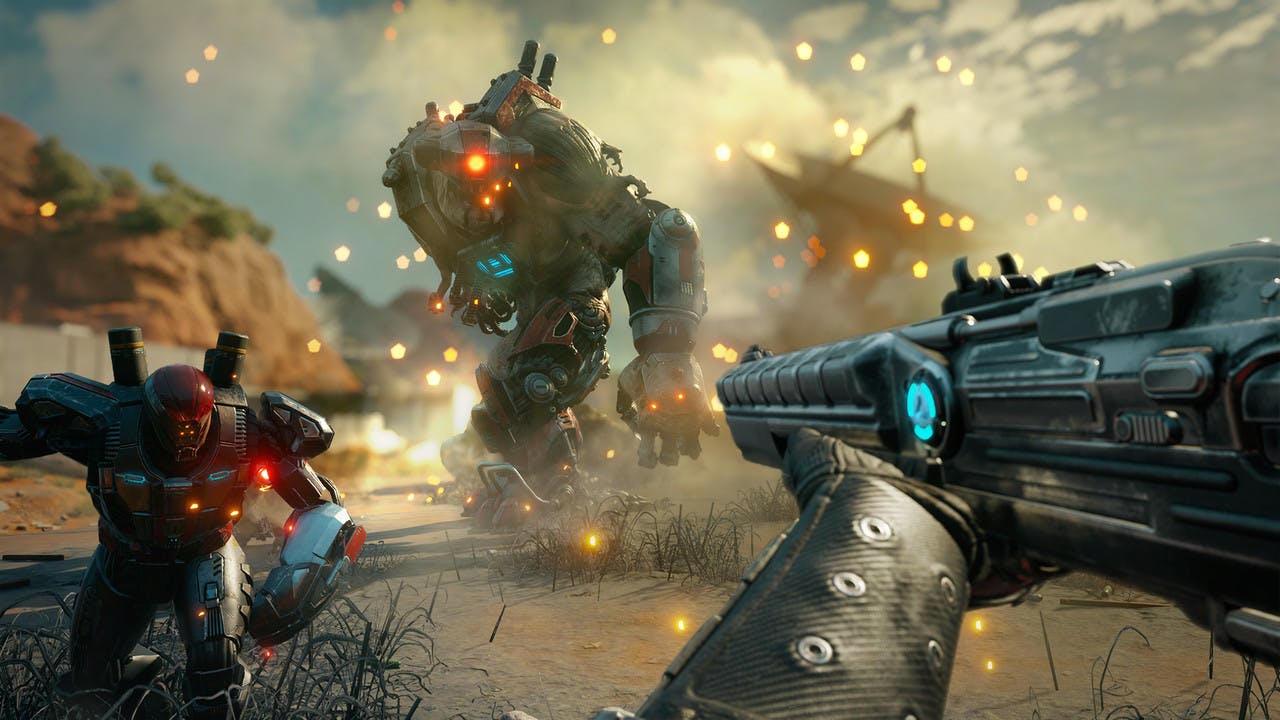 Grab your RAGE 2 Steam PC key now and dive into a chaotic open-world shooterverse. It's Mad Max meets DOOM!
After an eight year absence, the unforgiving wastelands of RAGE return with open-world, first-person shooter RAGE 2.
Following the catastrophic events of the original RAGE game, which launched on PC and console back in 2011, players will lead the fight in a post-apocalyptic world as a lone ranger with destructive Nanotrite powers, capable of flooring multiple enemies at once.
Powered by the Apex engine - allowing seamless transitions between indoor and outdoor environments without loading screens, as well as amazing visuals - this single-player sandbox game will give players one hell of a world to explore, by foot or by vehicle.
Ahead of launch on May 14th, we take a look at what we know so far about RAGE 2, and why we're looking forward to it!
Why we're Fanatical about RAGE 2
We're excited to see that RAGE 2 has been joint-developed by id Software (DOOM) and Avalanche Studios (Mad Max) - which means that players will get the awesome FPS gameplay seen in the original RAGE, combined with vast open-world sandbox surroundings. Players take on the role of Walker, the last Ranger of Vineland, who must survive among the chaos of this 'shooterverse'.
Walker will have to face tribes such as the Goon Squad, Immortal Shrouded, River Hogs and Abadon Mutants across difficult environments including a large desert, swamplands and jungle terrain. In fact the game is so big, Avalanche Studio creative director Magnus Nedfors said interview with PCGN that there will be no multiplayer as the teams are "focusing on making the best single-payer story we can."
Aside from these mutants and tribe folk, you'll have to confront the Authority - returning antagonists from RAGE - led by General Cross. The Authority is on a renewed mission to hunt down the few remaining pureblood Arkists left in the world.
Walker's wealth of unique guns and gear will come in handy as he attempts to defend the wild wasteland that he calls home. Gamers will be able to harness special Nanotrite abilities thanks to the Arkist blood running through Walker's veins, making him an elite fighter.
These abilities include melee-based attacks such as crushing enemies into mush, performing devastating slam attacks and sending enemies flying with a lethal energy push - as well as weapon-based attacks where Walker can channel his power through guns, creating overpowered blasts of complete devastation to multiple enemies.
Chaining attacks together will fill the Overdrive meter which, when activated, provides additional damage and helps Walker's health regenerate faster. Similar to Mad Max, it looks as if car battles and exploring via vehicles will play a big role in the game, and we assume that you'll be able to customize your ride with some crazy punk-paint designs too.
The PC version also includes uncapped framerates, motion blur and depth of field, and players will be able to toggle the HUD on/off.
Why you should buy RAGE 2 right now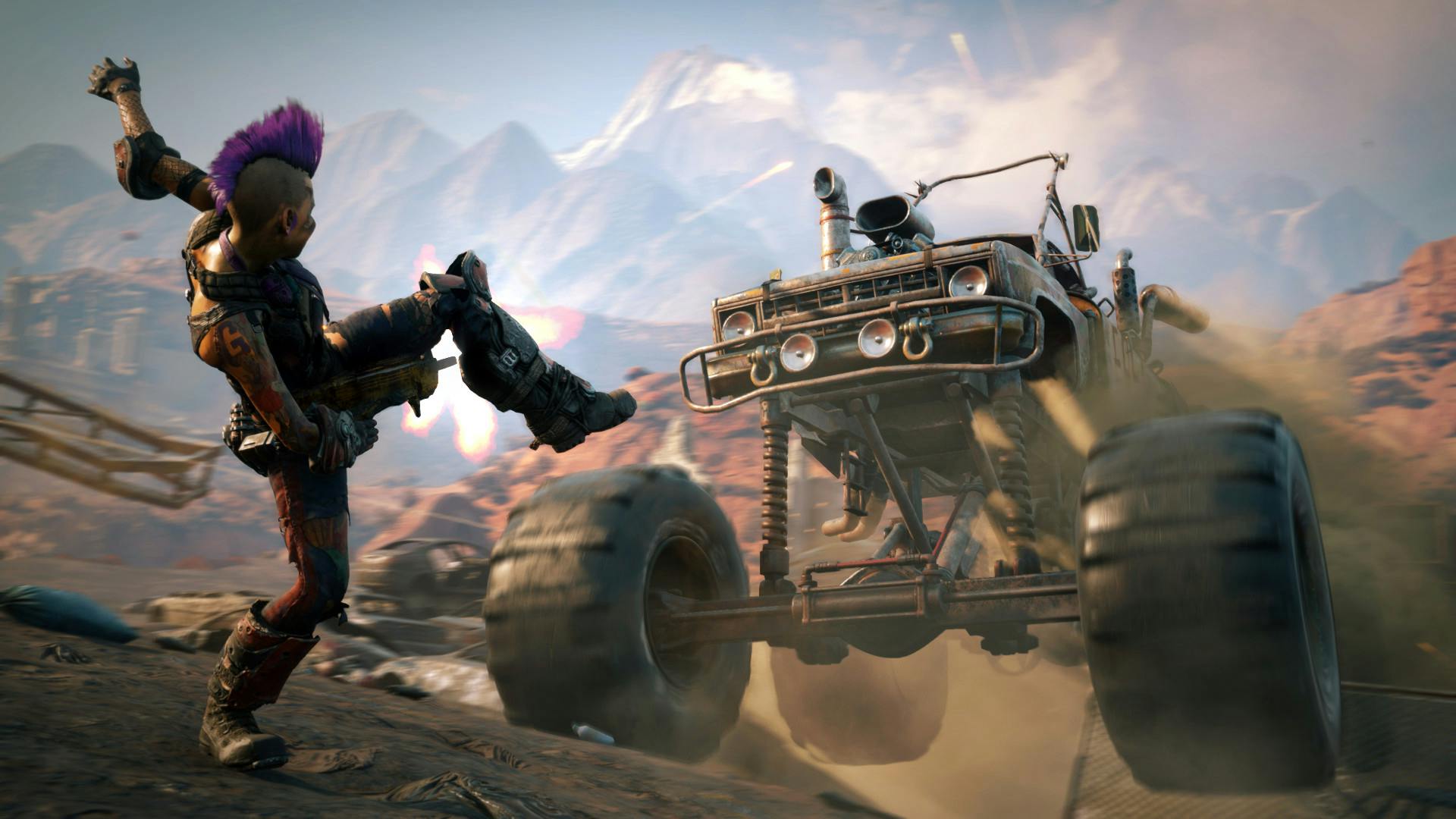 There's never been a better time to buy RAGE 2 than right this minute, as you'll get some tasty pre-purchase bonuses. Gamers who pre-order RAGE 2 or RAGE 2 Deluxe Edition will receive the exclusive Cult of the Death God mission, a wild ride that sends Walker after a cult of crazed mutants who have taken to worshiping the image of Nicholas Raine – the hero of the original RAGE.
You'll also get the legendary Nicholas Raine armor, as well as the fan-favorite Settler Pistol and the new Mutant Monster Truck. Plus, if you opt for the RAGE 2 Deluxe Edition, than you'll also get the Rise of the Ghosts Expansion (launching later in 2019), the Doom BFG 9,000 weapon, Wasteland Wizard Cheat Codes, Battle Standard and Progress Booster.
Gamers can also save a tidy 15% off both editions.
Games that are similar to RAGE 2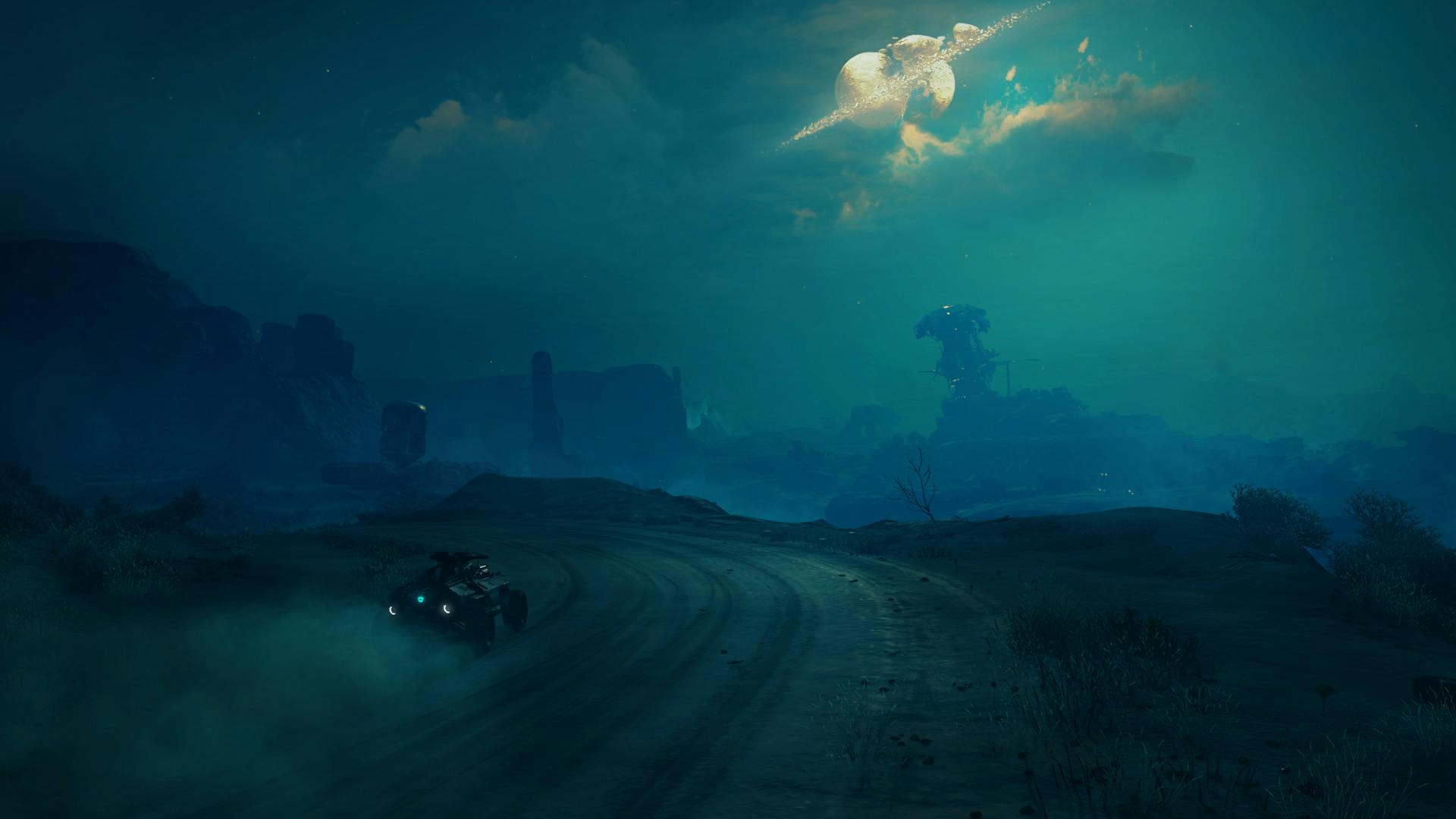 If you like the look of RAGE 2 and want to play something similar right now, here are a few examples:
- RAGE (obviously)
- DOOM (For chaotic FPS action)
- Far Cry series (A blend of open-world and FPS genres which both feature in RAGE 2)
- Mad Max (Sandbox world with a similar theme to RAGE, including wastelands, customizable vehicles and weird tribes)
- Borderlands series (First-person shooter franchise with wasteland settings and crazy weaponry)
RAGE 2 system requirements & specs
Check out the system requirements and specs for your PC and laptop ahead of the game's launch on May 14th 2019.
MINIMUM:
OS: Win7, 8.1, or 10 (64-Bit versions)
Processor: Intel Core i5-3570 or AMD Ryzen 3 1300X
Memory: 8 GB RAM
Graphics: Nvidia GTX 780 3GB or AMD R9 280 3GB
Storage: 50 GB available space
RECOMMENDED:
OS: Win7, 8.1, or 10 (64-Bit versions)
Processor: Intel Core i7-4770 or AMD Ryzen 5 1600X
Memory: 8 GB RAM
Graphics: Nvidia GTX 1070 8GB or AMD Vega 56 8GB
Storage: 50 GB available space
---
---
Share this post