Plus new Guiding Lands region, tempered monsters and room features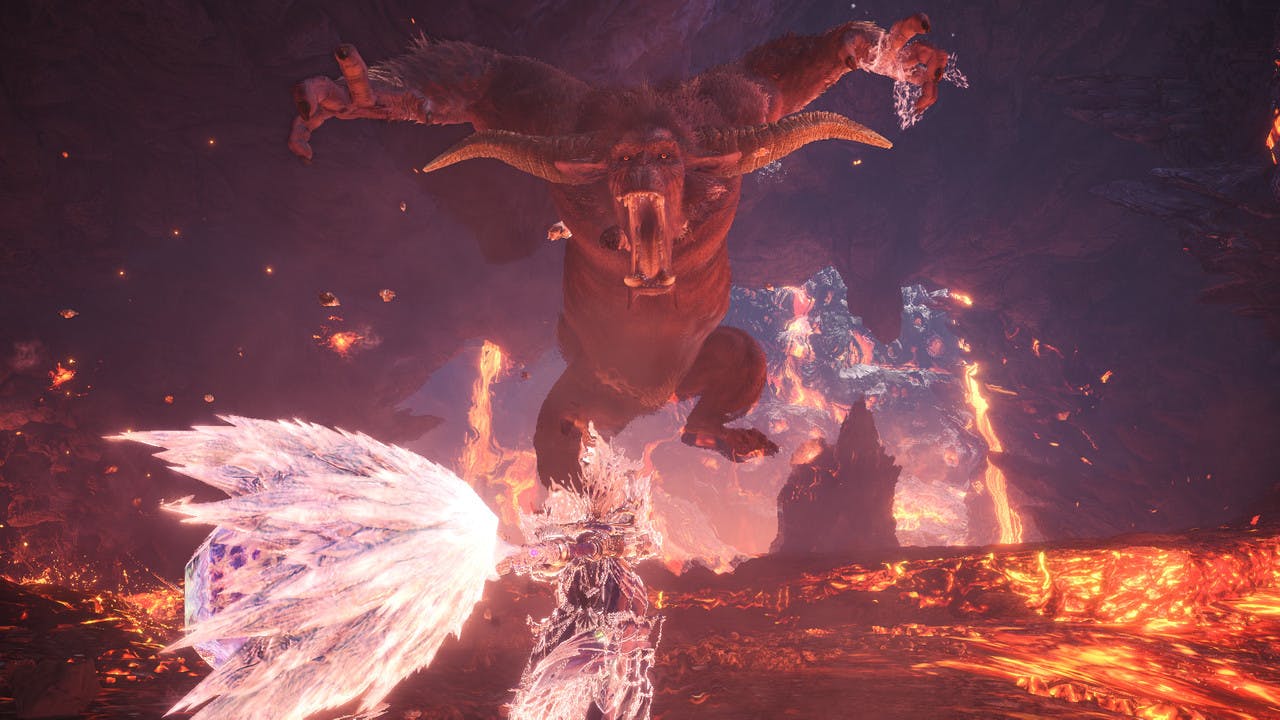 Get ready to explore a brand-new ecosystem in the critically-acclaimed Monster Hunter: World with your highly-anticipated Iceborne expansion Steam PC key!
Oh boy, the new update for Monster Hunter World: Iceborne has arrived for console players - and it packs a rather large, primate-esque punch.
The expansion for the award-winning action RPG has sold over 2.5 million copies since launching on Xbox One and PlayStation 4 in September, and the free update that launched today (October 10th) introduces a familiar face.
Both the Ver. 11.00 and Ver. 11.01 have gone live today, adding a whole host of new features and improvements too. Below is the Developer Diary video from the team behind Monster Hunter World: Iceborne, which goes into the overall updates and what's to come - and we've also got a breakdown on the major additions with the latest update for the expansion.
New monster: Rajang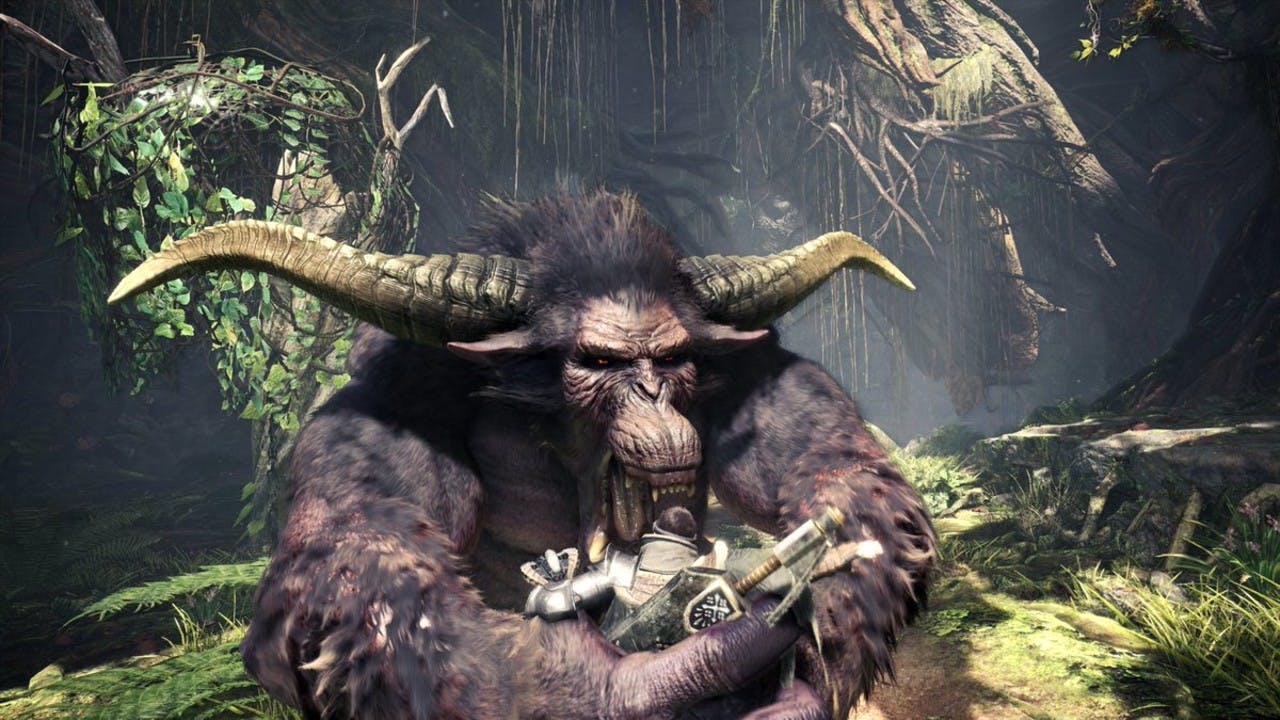 A ape-like monsters with giant horns growing from its head... well, that sounds swell!
Rajang is a new addition to the monster roster in Iceborne, and its first appearance came back in 2006 in Monster Hunter 2. The Fanged Beast will appear in the Special Assignments section, but Hunters are being warned that he's no pushover.
This ultra-aggressive monster, much like a gorilla, uses its brutish arms as weapons - swinging, grabbing and crushing those who get too close. When enraged, Rajang's fur begins to glow gold, resulting in an electric charge pulsating across its body and powering up its attacks.
Even in 'normal' mode, Rajang is smart enough to avoid Pitfall Traps, and can destroy Shock Traps when enraged. As with any monster in the game, if you're successful in defeating it, you'll gain access to new armor and weapon forges based on Rajang's features.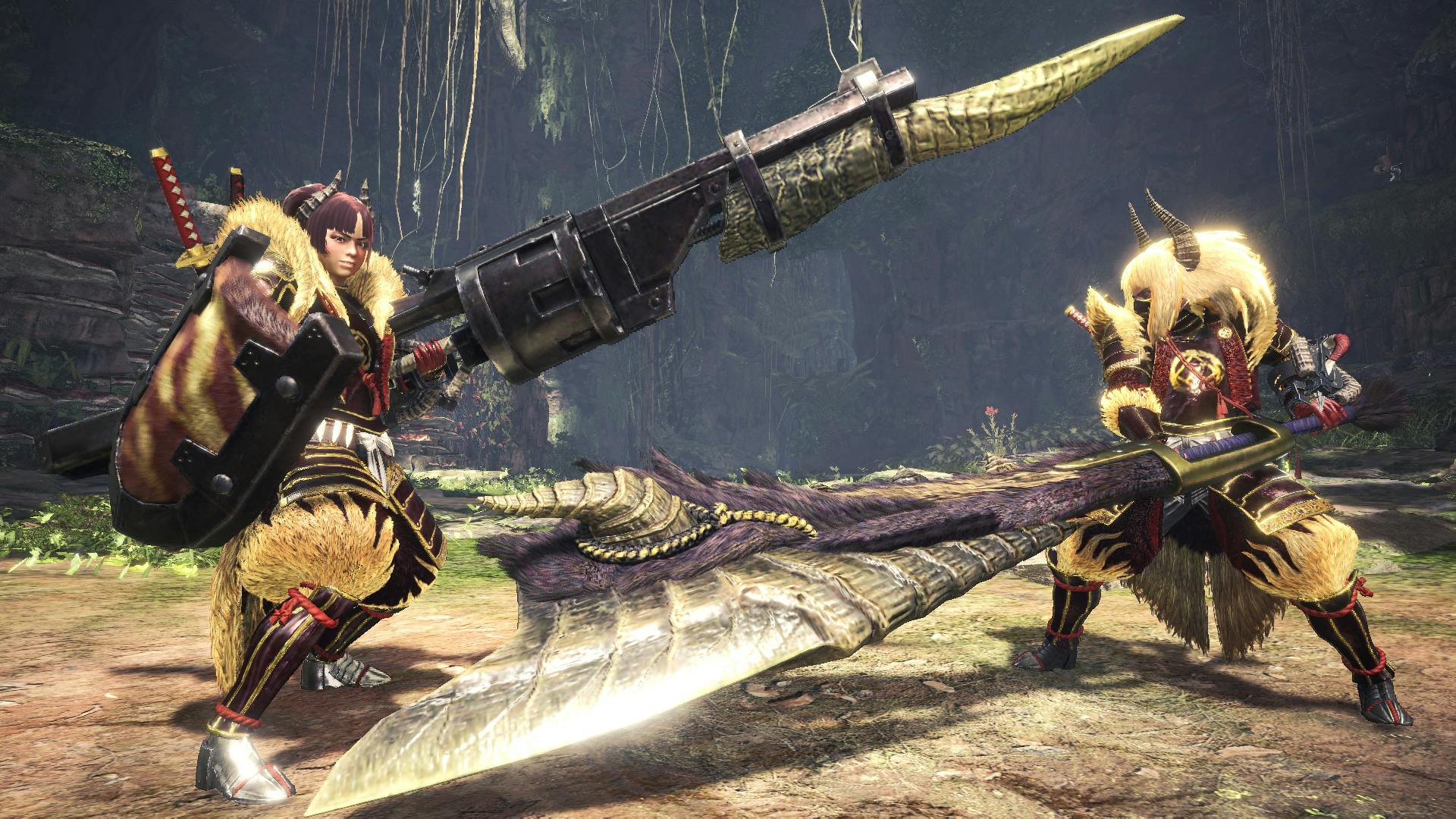 The Rajang armor set is testament to the creature's furious, powerful nature - so players who equip armor pieces from this set will gain many offensive-orientated skills.
New region: Lava (The Guiding Lands)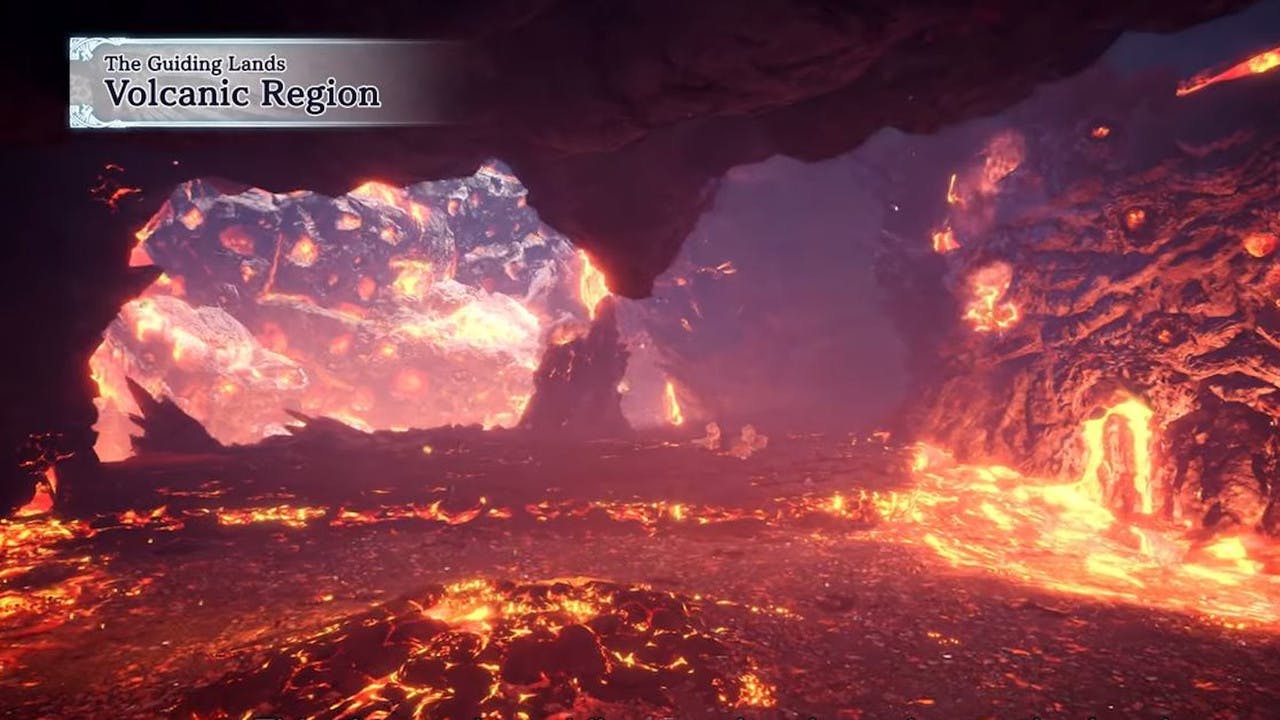 The Guiding Lands also has a new region, Lava, which is based on the appearance of the caves in the Elder's Recess. For those who haven't visited this area yet, the Guiding Lands is a new locale which can be unlocked after completing the Iceborne story.
Each region within this locale has it's own Region Information level, currently capped at Level 7. As Hunters investigate and hunt down more monsters in each region, the overall level increases, which unlocks specific monsters only found there - including Zinogre.
If you want to team up with another player, you can simply join their session or invite them to your's, as long as you both have the required region levels. You'll also be able to find new materials to further customize your weapon's appearance and performance.
The Lava region unlocks when you begin the Special Assignment to hunt Rajang.
New Layered Armor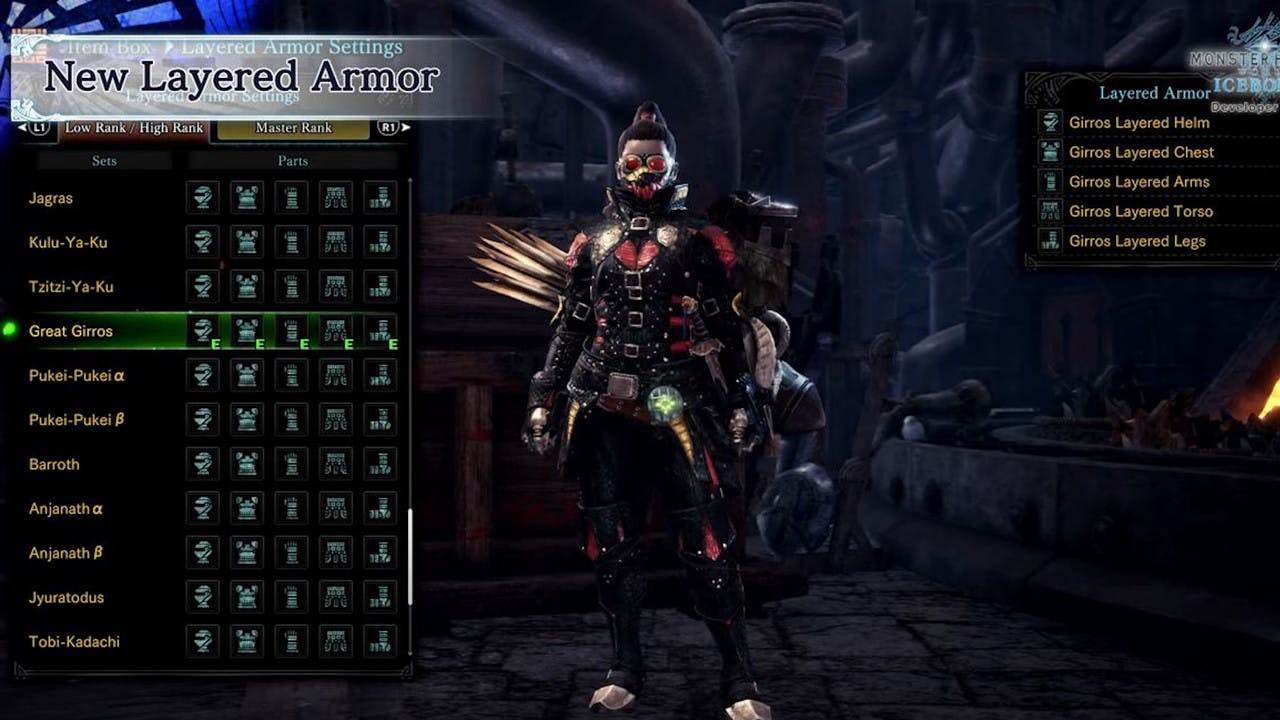 If you loved the armor sets found in Monster Hunter: World but needed to make changes for better skills, etc - this update is for you.
Capcom has brought the original armor sets over to the Layer Armor options, meaning Hunters can build their preferred armor set but keep the same appearance. You'll need to enter the Guiding Lands and gather the necessary materials in order to craft these Layered Armor sets.
New Tempered monsters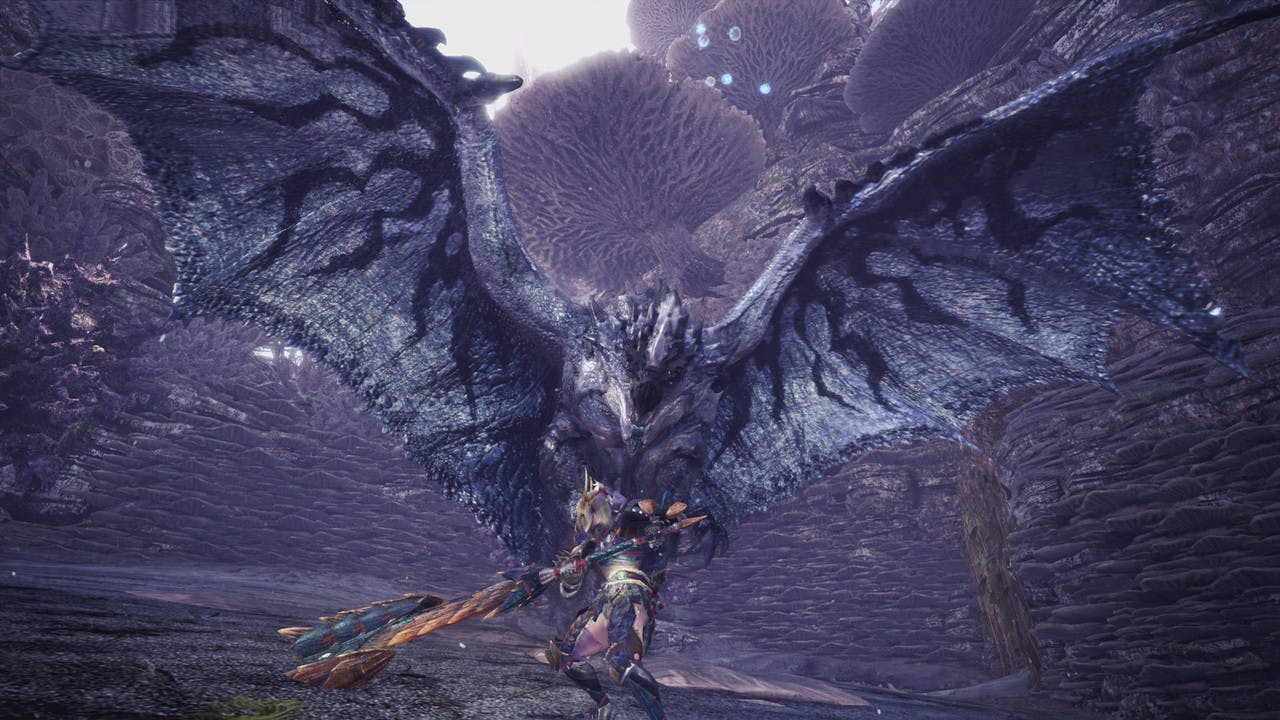 Rathian and Rathalos are two of the main species that represent MHW, and in Iceborne, you'll get to see their Tempered forms. Gold Rathian will be lurking within the Wildspire Region of the Guiding Lands once you've raised the Region Level to the required point.
Silver Rathalos will appear in the Coral Region, again, once Hunters investigate the area enough to raise the Region Level. The devs have described both Tempered beasts as "quite a challenge" but you'll be ultimately rewarded with lots of awesome materials if you defeat them.
New Room features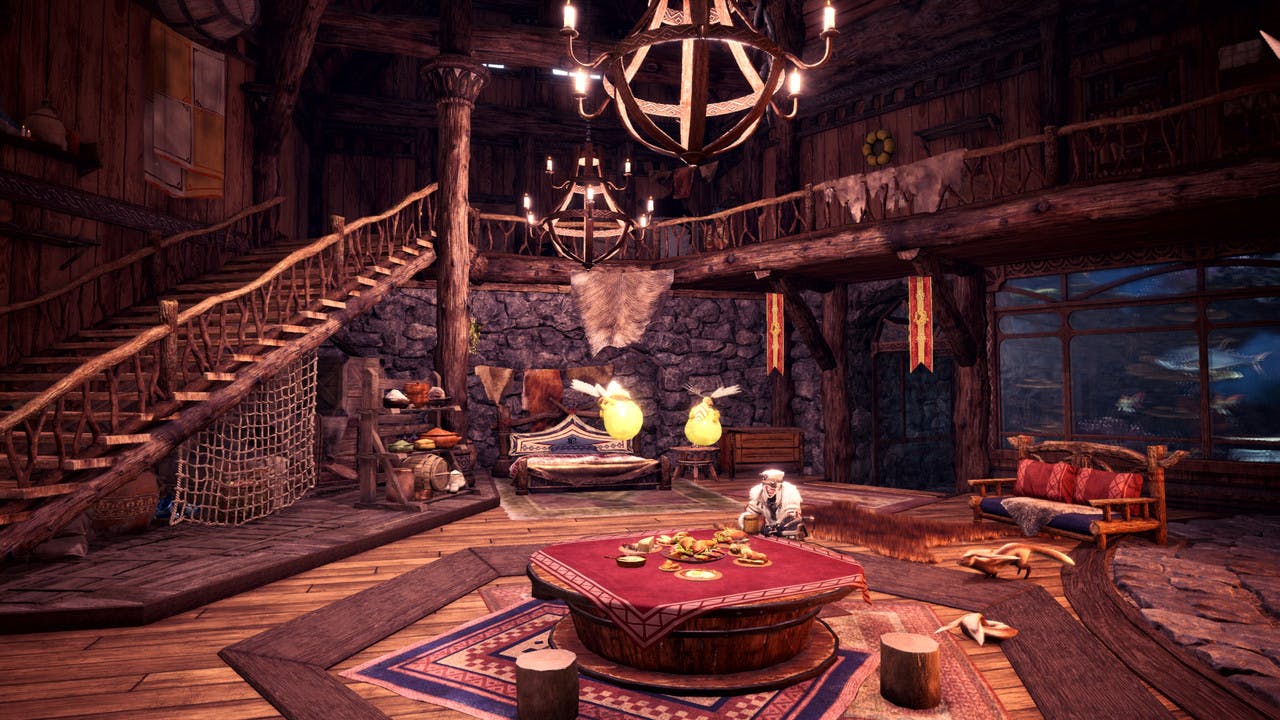 After a long hard day of chopping monsters limbs off and using their skin and bones for crafting new weapons and armor, it's time to sit back and relax in your Room. The update has added some additional features to the Room customization options - there's now a music player located on the second floor, allowing you to change the music being played in the Room - as well as the chance to get some armor and new decor figures that can be placed on tables, etc.
Players can now also visit your Room, as long as you're in the same online session, but if you want to stop any sudden interruptions - you can change the privacy settings to 'passcode access only'.
It's worth noting that the Great Jagras monster decor is free, but other decor sets will be paid-for content only.
The MHW: Iceborne roadmap

It's been a busy launch period for Iceborne and the latest updates have added yet more great content, but how does the next few months ahead look for console players - and Steam PC players in 2020?
In November (Title Update Ver. 11.50) those playing Iceborne on the PlayStation 4 will exclusive access to the Horizon Zero Dawn - The Frozen Wilds collaboration event, which will give you the chance to unlock armor and weapons based on protagonist Aloy. Both PS4 and Xbox One players will get access to the Resident Evil 2 collaboration, which sees some spine-chilling features added to the game.
In addition, the previously held Weapon Design Contest will now be integrated into the game, where Hunters can complete a Quest to unlock the winning designs.
In December, Capcom will launch its next major Title Update (Ver. 12.00) which will add the second round of the Horizon Zero Dawn event (PS4 only) and a Seasonal Event in time for the Holidays. Plus, there will also be a major new content update, including a new monster!
And in 2020, Steam PC gamers will finally get their hands on Iceborne, as well as celebrating the second anniversary of Monster Hunter: World's launch. More information will be announced nearer the time of each update's window - so stay tuned.
For now, if you're waiting for the Steam PC release of Iceborne, be sure to add the game to your Fanatical Wishlist in preparation - and if you're a console player, get out there and enjoy the new content!
---
---
Share this post