Get more for your money this Summer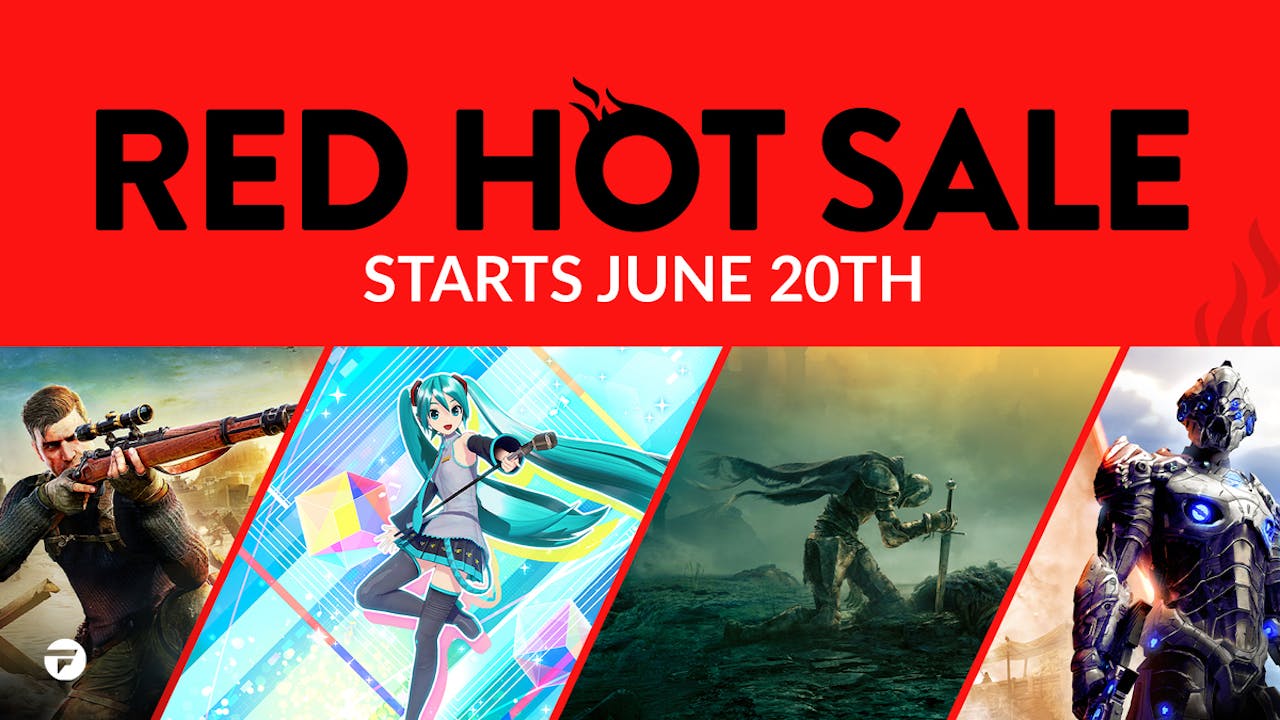 Fanatical's Red Hot Sale is coming up, and you won't believe the numerous deals we'll have available for you!
Starting on the 20th of June and going on for two weeks, we'll release plenty of deals for you to save money this summer! Here are some of the details:
We'll have a deal counter highlighting how many deals we have available at any given point! Why do we need a counter, I hear you ask? Because otherwise we'll lose track of how many bargains we'll release throughout the Red Hot Sale!
For starters, all users will be able to take advantage of scorching deals, which are two daily flash deals! Check in every day to see not only which of the fantastic games will be on sale — from a selection of wonderful titles, such as SOULCALIBUR VI, LEGO Star Wars: The Skywalker Saga, or even ELDEN RING! — but also to see how many deals there are in total. We're talking about daily deals, exclusive bundles, and even some upcoming giveaways (including a FREE gaming PC)!
Thank you to our wonderful partners who have supported these giveaways including OMEN for the gaming headset and Inside-Tech for the amazing gaming PC!
Don't forget to check back in daily once the 20th hits! We wouldn't want you to miss out on some of these great deals! There might even be discounts for newly-released games, such as Sniper Elite 5... Don't miss out!
---
---
Share this post