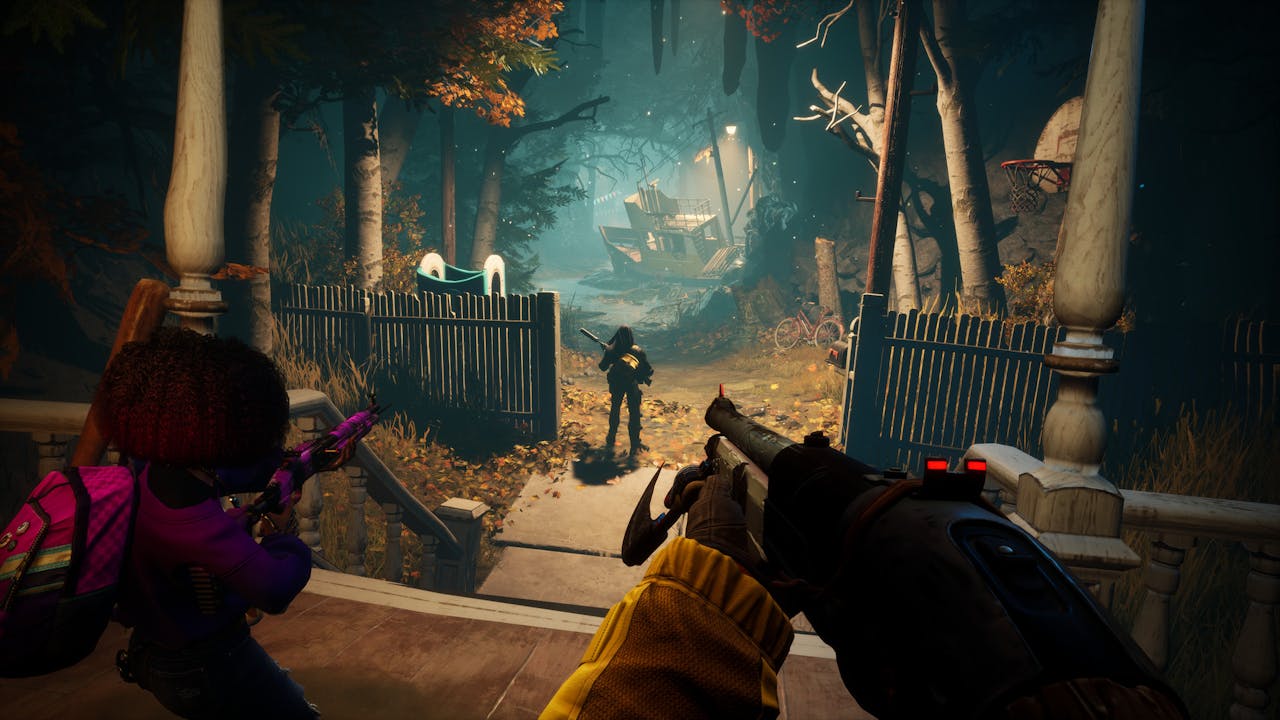 Redfall is an open-world, co-op FPS from Arkane Austin, the award-winning team behind Prey and Dishonored.
A strange, seemingly supernatural force has overtaken the town of Redfall. Blood-sucking vampires roam the streets and take all that they can, reducing this once-small Massachusetts town into an apocalyptic Hell. Play as one of four characters — Jacob, Layla, Devinder, or Remi — to take back control of the city and restore peace... if you can.
Redfall is an open-world first-person shooter title in which you and a group of friends can roam around collecting quests and defeating the ever-powerful vampires. From fixing a popcorn machine to finding the cause of the disease, you will wander the titular town in hopes of helping the remnants of humanity in this flooded world.
Bite Back
Hide your neck, protect yourself from this supernatural force, and bite back the vampires in the thrilling first-person shooting. Pick from four characters, each with unique abilities and skills to take advantage of, and head out to Redfall to defeat the vampire menace.
Although Redfall is a fantastic title to embark on solo, I would definitely recommend to play it with friends — the once menacing threat becomes even more so, forcing you to play cleverly with your allies and coordinate properly. Not only can you select from three difficulties, but the world will also slightly grow stronger with each new party member, making the enemies tougher and more challenging to defeat. It really shows off the vampire's strengths once you start racking up the allies.
Once you've set up a safe base in each chapter, you can then start completing missions for the denizens of Redfall and waging war on both the cultists and vampires that swarm the streets. Head back to the briefing table, select a main mission to sink your teeth into, and then set out on a quest to retrieve or slay your chosen enemy.
Form Your Squad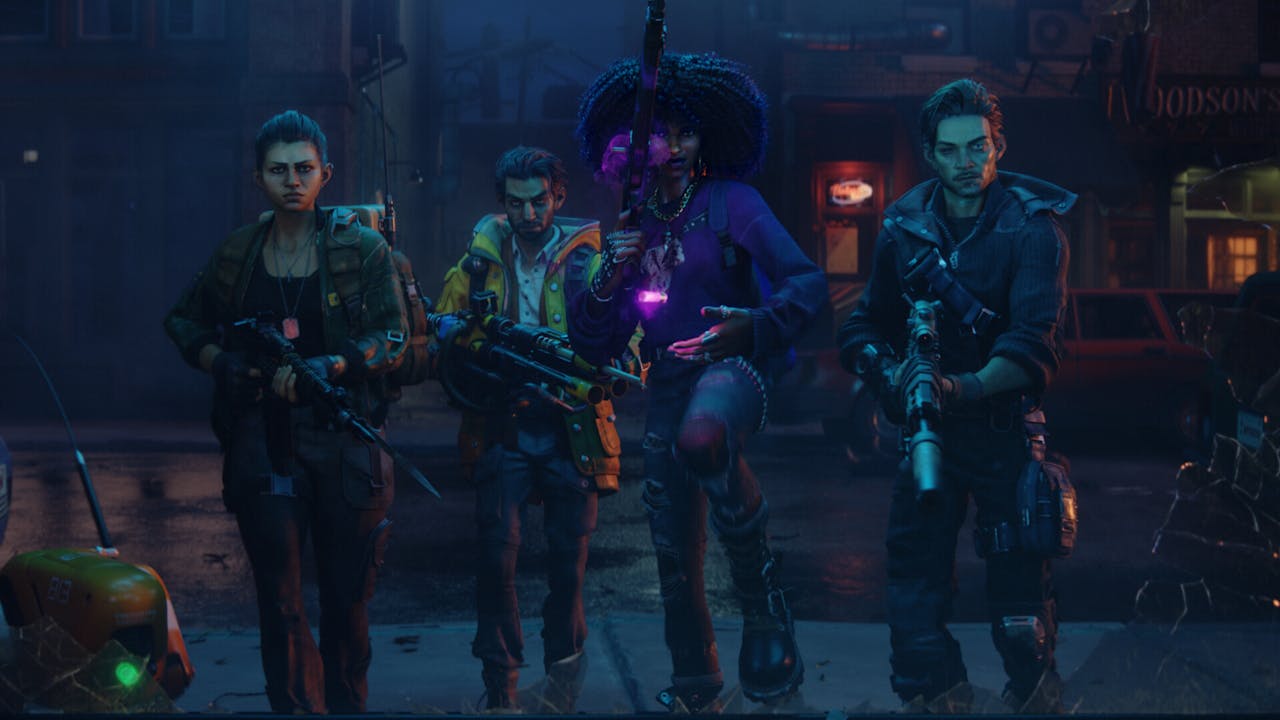 Every player will be able to select their own unique character and embark on the journey with their own abilities, items, and even skills to slot from the skill tree. Making a build with friends and running around is great, and Redfall makes sure to make every player feel included by ensuring that all characters have to be in an important area before you can proceed.
From choosing quests to entering crucial places, you will need your squad to follow you, and it immediately lifted my worries about forcing additional players to feel like more of an optional NPC than an integral part of the world. It does a great job at making everyone feel like part of a team and cooperating, rather than an addition or extension to player one, while everyone else is a ghost or non-existent entity in the world.
Once the shooting and biting starts, you will be able to use various interactable abilities that will help your allies in a pinch. From Remi's Mobilize to ethereal elevators by Layla, your abilities can interact in various ways — both defensively and offensively — to ensure that you are working together even when the adrenaline is pumping.
A Fun Cast of Characters
Scout ahead as Jacob, give everyone access to better positionings as Dev, taunt foes and heal allies as Remi, and even create shields and stagger enemies as Layla — every character feels like an essential cog in the team.
It was difficult choosing which one I wanted to experience most of Redfall with. The characters all have vastly different playstyles that ensure that you can enjoy a different perspective of the combat; whether you like aggression and go for Jacob or play tactically as Remi, there isn't a wrong choice.
The various builds paired with a variety of weapons to choose from give you the freedom to experiment with your character as you please. Whether you go with a vampire-hunting loadout or prepare to take out cultists, there is always a new weapon you want to slot in or a new skill to look forward to.
Defeat the Vampire Gods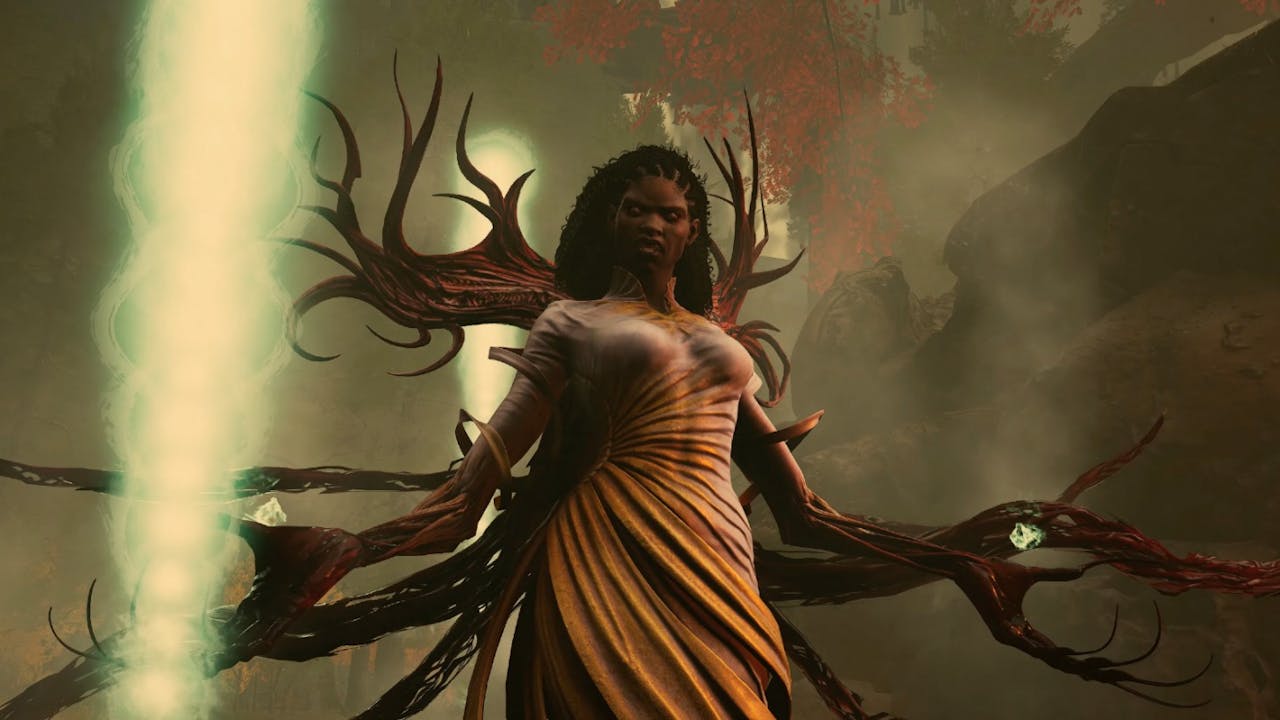 With various vampire gods to defeat in different regions of Redfall, you'll need to bring your A-game to reign victorious. Fight the Hollow Man in Redfall Commons and move on to face bigger threats — this is a quest you'll embark on for the long run.
Before you face the vampire gods, however, you'll need to take over various safehouses across the town to offer a moment's respite to civilians in danger. Protect various neighbourhoods by completing individual quests in each safehouse and face a vampire boss at the end to collect their skull, which you will use to enter the vampire gods' domain.
To properly gear up, enter vampire nests — psychic realms that are twisted for the invading force's favour — to fight various foes, reach the heart of the nest, and destroy it to get a minute to look for high-quality items. Here is where you will build most of your loadout that you will take with you as you face some of the vampire forces' mightiest.
Redfall is an open-world, co-op FPS from Arkane Austin, the award-winning team behind Prey and Dishonored.
Verdict
If you're looking for a great multiplayer game to enjoy with your friends, then don't hesitate to check out Redfall — the fun combat and tactical elements are great, but you can also face weaker vampires and enjoy slaughtering through their hordes. Complete quests, work your way through their ranks, and defeat the gods to free this town once and for all!
---
---
Share this post