How to make the most of your 30-minute demo experience with RE:2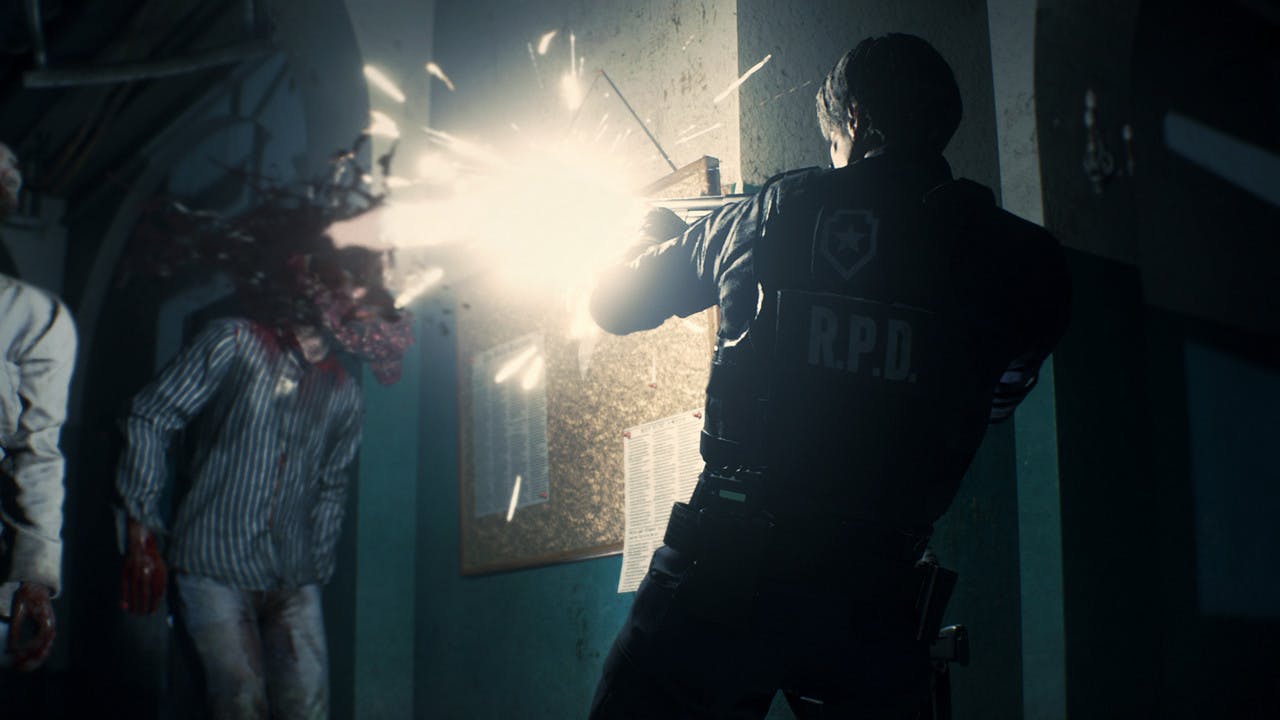 Flesh-eating zombies roam the streets for any survivors. A gripping storyline and unimaginable horrors await you! Return to Raccoon City with your Resident Evil 2 Remake Steam...
The Resident Evil 2 remake looks set to be one of the big Steam releases of January, heck maybe even 2019!
Ahead of the game's release on January 25th, Capcom has treated gamers to a short demo - lasting 30 minutes - which is available now to download from Steam. Judging from reviews for the '1-Shot' demo so far, players are really enjoying it - so hopefully you will too.
Before you head into the game and take on zombies lurking in the dark corridors of the Raccoon City Police Department, it's worth knowing more about your surroundings beforehand. We've put together a list of things to look out for during your '1-Shot' demo playthrough, as well as top tips when it comes to fighting the undead.
How to get the shotgun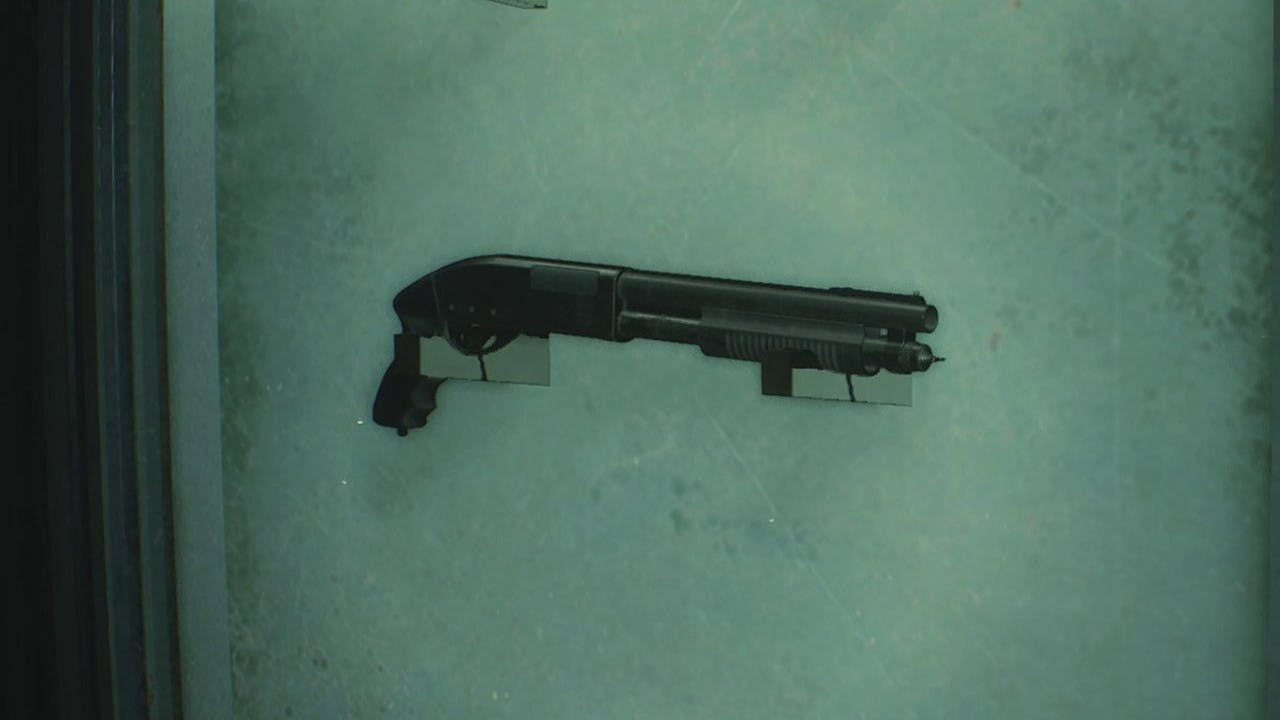 If you want some extra firepower, you're going to want to find the shotgun located within the Police Department. After you've spoken to Officer Marvin, you'll be instructed to head into the West Wing of the building.
Head into the 'Operations Room' and grab the Weapons Locker Keycard located on the table. Next, head through a nearby open window to gain access to the next hall and make your way to the 'Safety Deposit Room' - in there, you'll find a locker which requires a keycard - go ahead and pop that Weapons Locker Keycard in there.
It's worth noting that this will also unlock other lockers in the room, so be sure to grab any spare ammo or items before you leave.
How to get the secret photo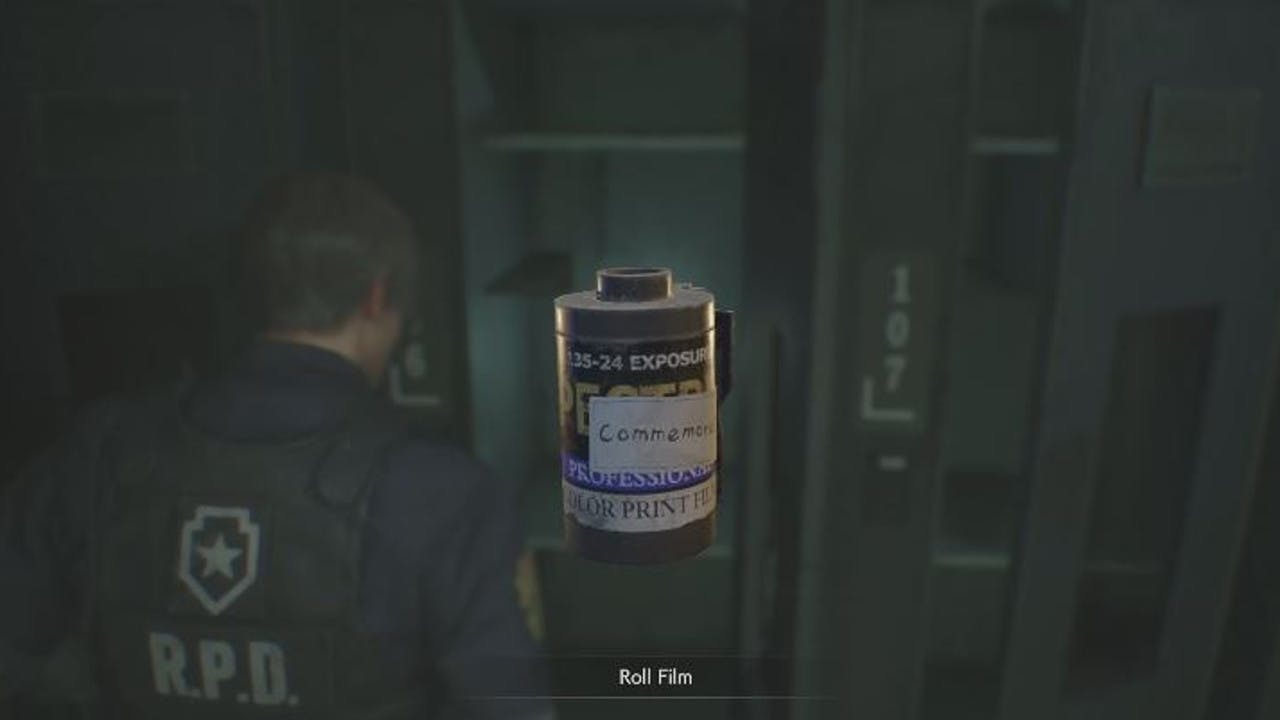 As mentioned above, the Weapons Locker Keycard helps unlock a number of other lockers in the 'Safety Deposit Room' - granting you access to items and ammo. One of those items - in locker 106 - is a roll of camera film.
Check your map and head over to the 'Dark Room' to process the film to reveal the photo!
Let's go outside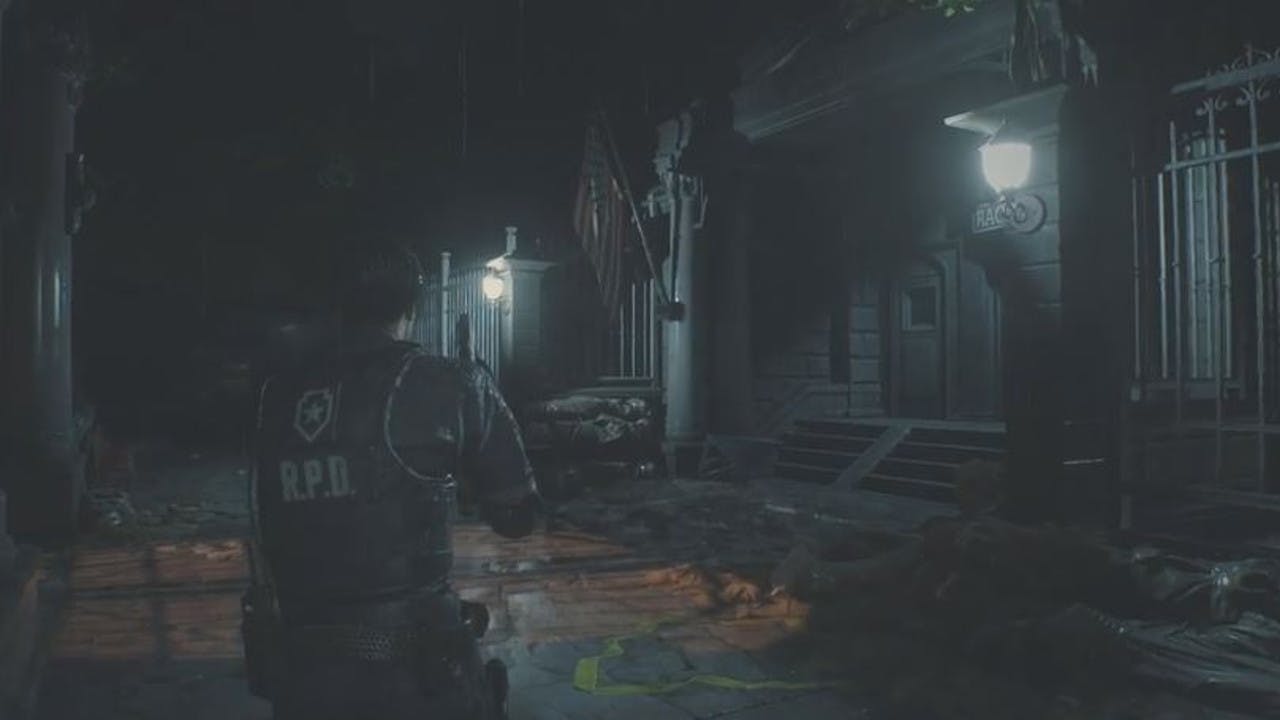 Other than a bit of target practice and standing in the rain, there isn't much to find outside the entrance of the Police Department, but it's worth a glimpse as this won't be accessible later on. Simply turn around and use the door behind you in the Main Hall to leave the building and enter the gated area outside.
It's not been confirmed at what point the door is boarded up, but it's most likely soon after you leave the Main Hall - so if you want to do it, make it your first priority!
How to see gory CCTV footage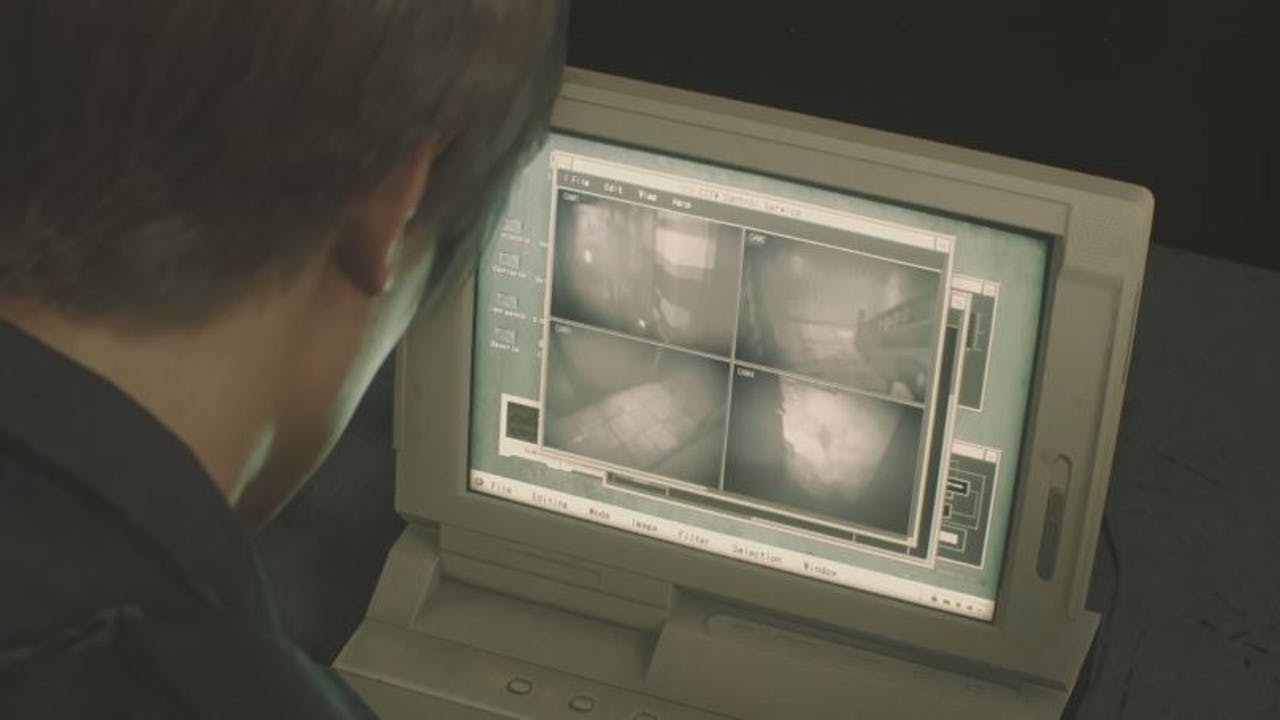 Unfortunately, many people inside the Police Department didn't make it out alive - but you can watch their gruesome end via CCTV footage - yay!
In the Main Hall, head over to the main desk where you'll see a computer. From what we understand, if you venture off to your right - under the partially open 'Keep Out' shutter - you might not be able to access this footage later on, so it's worth exploring the Main Hall for a little while.
We (can) do it!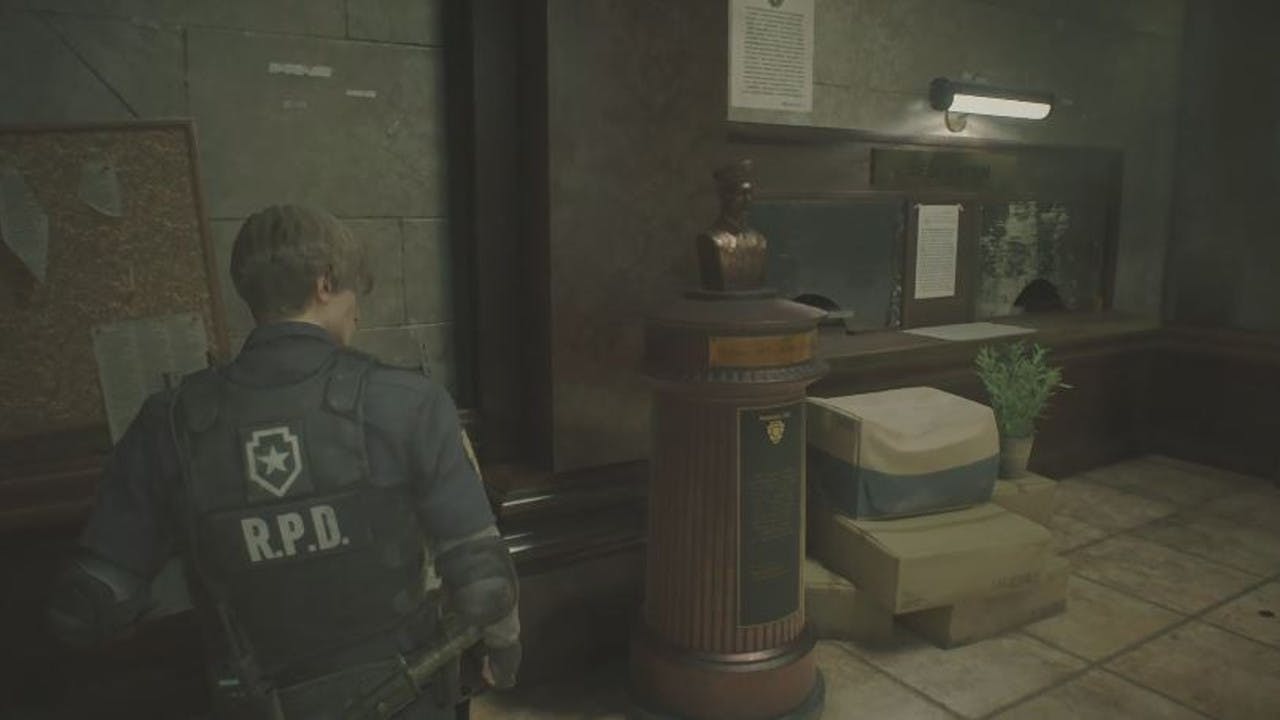 This one might go over a lot of people's heads - but for those who clocked on to the reference will surely enjoy it. Back in August 2015, Capcom's Yoshiaki 'H' Hirabyashi announced that the Resident Evil 2 remake had been approved for development - in the announcement video, 'H' wore a t-shirt which said 'WE DO IT!' - but no reference was given at the time as to why he was wearing it.
It turns out that this is the Raccoon City Police Department motto and, if you find a certain bronze statue in the game, you'll see the motto displayed for all to see - clever!
How to prevent hordes of unwelcome undead guests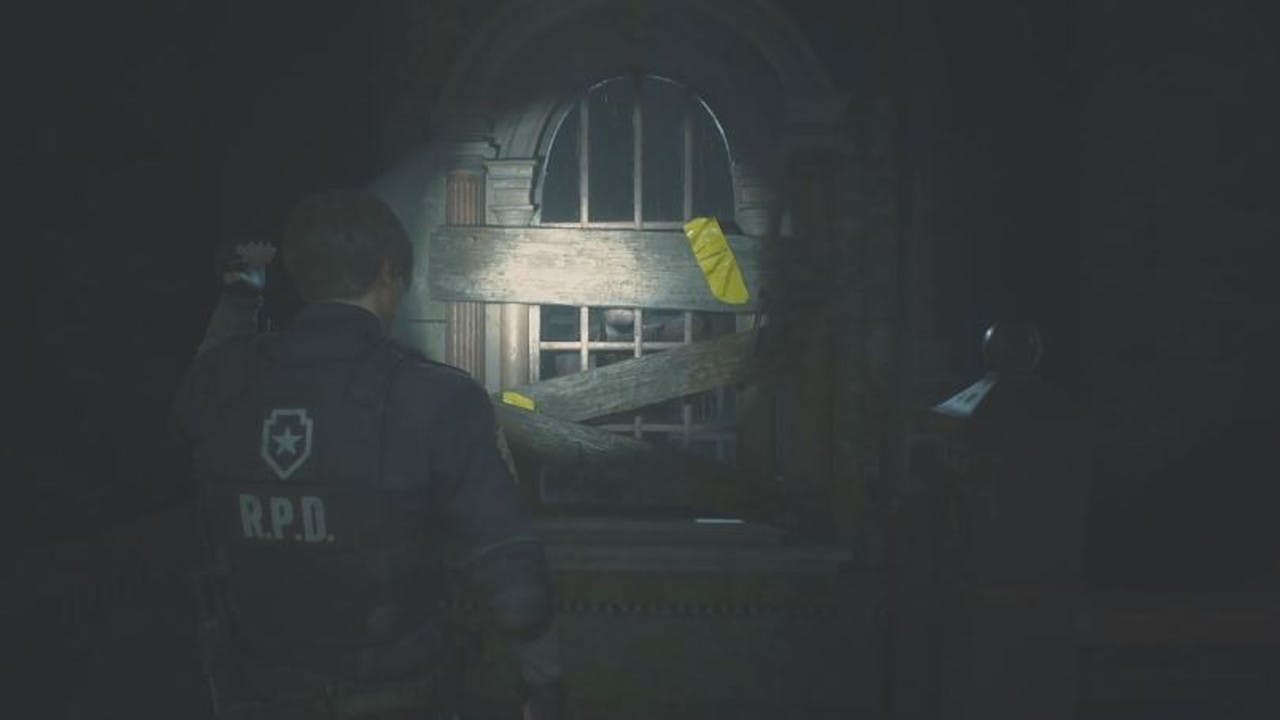 'Wood' you believe it!
Puns aside, planks of timber wrapped in yellow tape are super useful in Resident Evil 2, and they can be found scattered around the Police Department as a strategic deterrent. Boarding up windows in long narrow corridors will prevent more zombies spilling into the area and causing you stress.
Be cautious as there aren't that many of these timber planks around.
Rooms and where to go next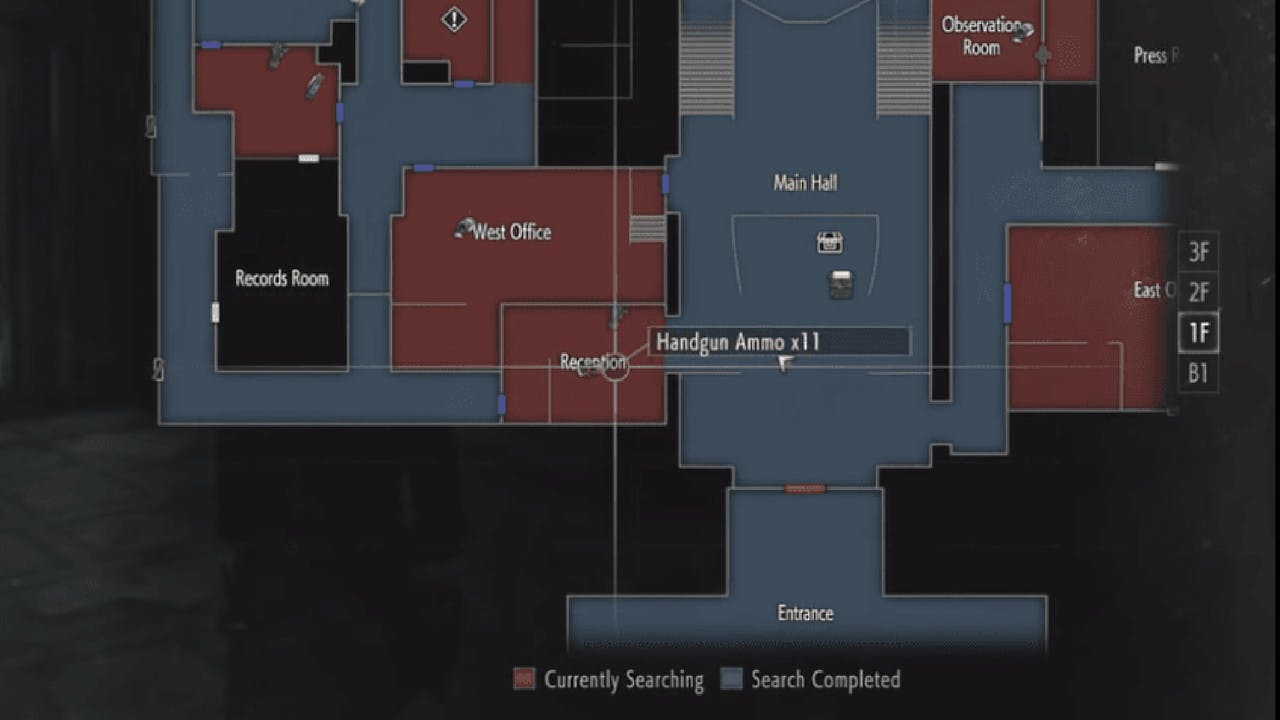 Players will have easy access to a map of the Police Department throughout the 1-Shot demo and the full version of the game. Sometimes it can be confusing where to head next after completing a specific objective or accessing new areas.
An easy way to remember where to head next is by looking at the colors of the rooms. The rooms that are grey represent areas that you have explored yet, while red rooms (not the Fifty Shades kind) are rooms which you've entered but haven't found all of the items.
Blue rooms indicate that you've entered and retrieved all items available in that area.
Top tips for taking on the zombies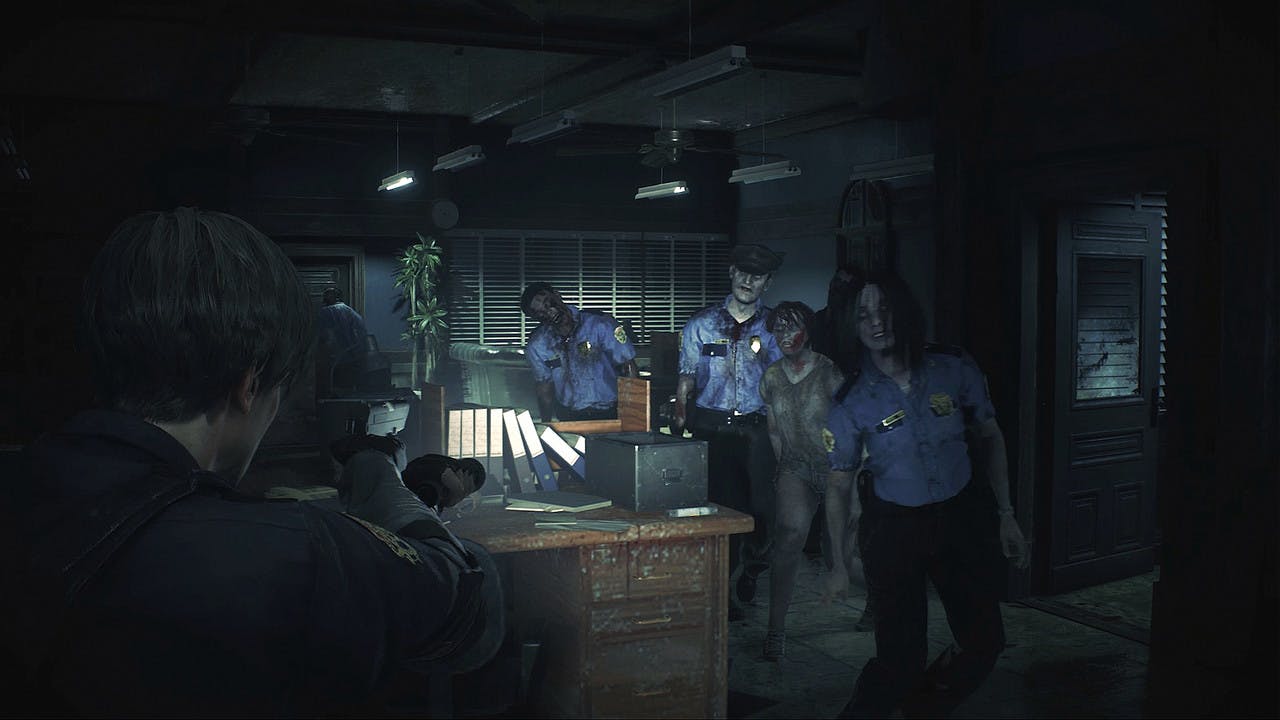 When it comes to facing the flesh-eating enemy head-on, here are some tips to consider:
MAKE SURE THAT THEY'RE DEAD, LIKE REALLY DEAD - Unlike most movies, a single shot to the head won't kill these zombies. From early footage, roughly 2-3 pistol shots to the head will bring them down, but they might be dead once they hit the floor.
Like in the original games, zombies will chew on your ankles if they're not dealt with properly - so put an extra shot in their head once they're on the floor swipe at them a few times with your combat knife.
CONSERVE YOUR AMMO - As with the majority of survival horror games, players must resist the urge to waste a load of bullets on a crowded corridor of zombies just because they feel threatened. If you find yourself considerably outnumbered, it's worth heading back into open space or a quieter area which you've already explored.
If you see a gap in the horde - or some of the zombies are slow and crawling - you can attempt to run past them.
SUB-WEAPONS ARE GREAT FOR CLOSE ENCOUNTERS - Some zombies like to give you a cuddle (the horrendous bite your neck kind) from blind spots off-camera. It's worth equipping your knife or grenades as your sub-weapon as these can be used when zombies start grappling you.
Be aware that your knife's durability decreases with each stab, so try not to over do it.
---
---
Share this post