What we know about the remake of the classic zombie shooter sequel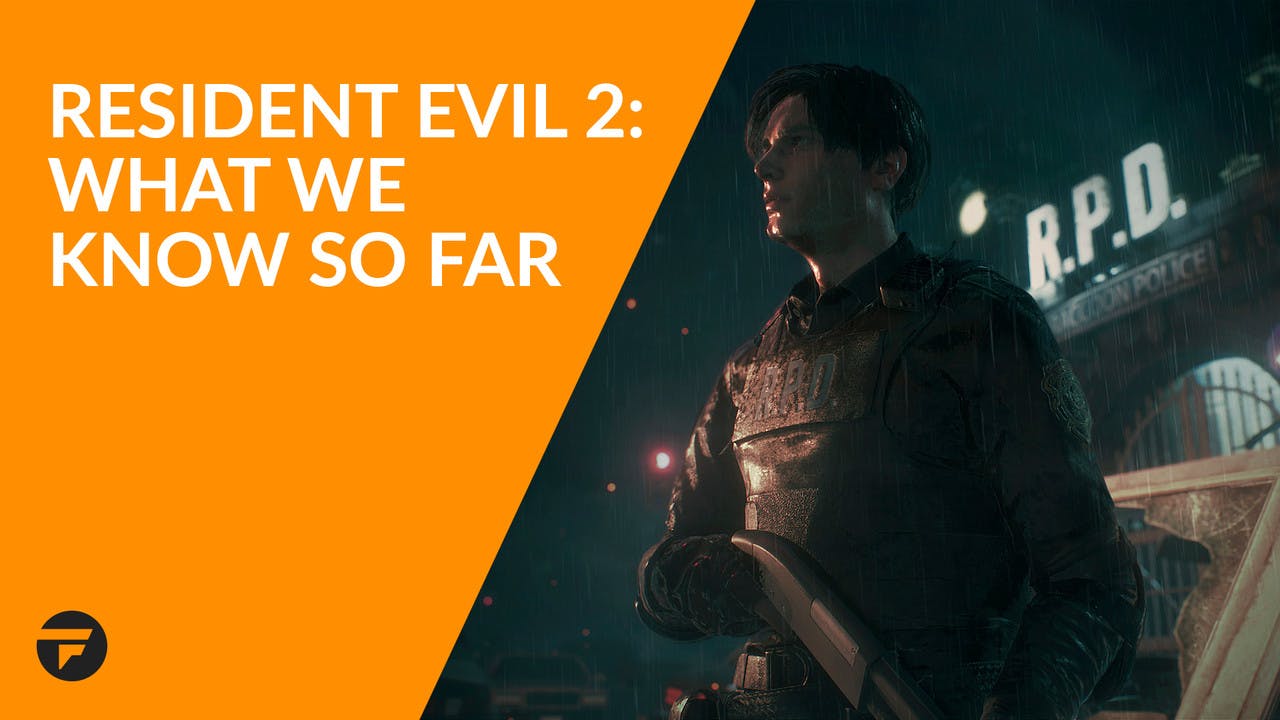 Flesh-eating zombies roam the streets for any survivors. A gripping storyline and unimaginable horrors await you! Return to Raccoon City with your Resident Evil 2 Remake Steam...
Ah, Raccoon City, we have missed you!
We're weeks away from the return of Resident Evil 2, but this time, players are going to experience more than just a few HD upgrades. Capcom has gone all-out with the remake of the classic horror survival sequel, originally released in 1998, replacing the fixed camera with an over-the-shoulder view, seen in Resi Evil 4, Resi Evil 5 and Resi Evil 6.
For those who haven't had the pleasure of playing RE:2 before - and for those who need a recap (it's been over 20 years, we don't blame you) - the game follows the story of rookie cop Leon S. Kennedy and college student Claire Redfield, who find themselves caught up in an unfortunate zombie apocalypse caused by the T-Virus - a biological weapon created by pharmaceutical company 'Umbrella' at a secret base on the outskirts of the city.
The duo must venture through the Raccoon City Police Department and surrounding areas in search of survivors and find ways to escape. In this game, players will also see the first signs of the G-Virus, capable of mutating humans into monstrous bioweapons.
Why we're Fanatical about Resident Evil 2
After the success of Resident Evil HD Remaster, we're thrilled to see that Capcom is bringing its sequel to a new generation - and it looks better than ever. As well as a HD makeover - thanks to the RE Engine used in Resident Evil 7 - the game will feature a brand-new camera setting and slight tweaks to the story.
In this version, Leon is at home awaiting orders from Raccoon City Police - but after he doesn't hear any updates, he decides to head into the city to find out what's going on. In the original RE:2, Leon breaks up with his girlfriend and decides to hit the Motel bar to drown his sorrows - which results in him oversleeping and completely missing his first shift.
Although the location is the same, which predominantly takes place in the museum-turned-police station, gamers who played the original can expect a slightly different look and feel when it comes to the building's layout and aesthetics. Certain doors no longer require specific card keys (and vice versa) and encounters with NPCs in story have also been altered, as well as rooms being lengthened or moved entirely to create a in-depth environment.
We also hyped to see two special characters returning from the original - Tofu and Hunk. As its name suggests, Tofu is a block of tofu (the Asian cuisine) and will appear in the The Tofu Survivor bonus mode, which only allows players access to melee combat.
The 4th Survivor bonus mode sees players control Hunk, the mysterious 'Grim Reaper' character who was deployed into Raccoon City as a Special Agent of the Umbrella Security Service, tasked with obtaining samples of the G-Virus from the secret laboratory. As one of only two surviving member in his team, Hunk must venture through the city and safely deliver the G-Virus sample in his possession.
Why you should buy Resident Evil 2 right now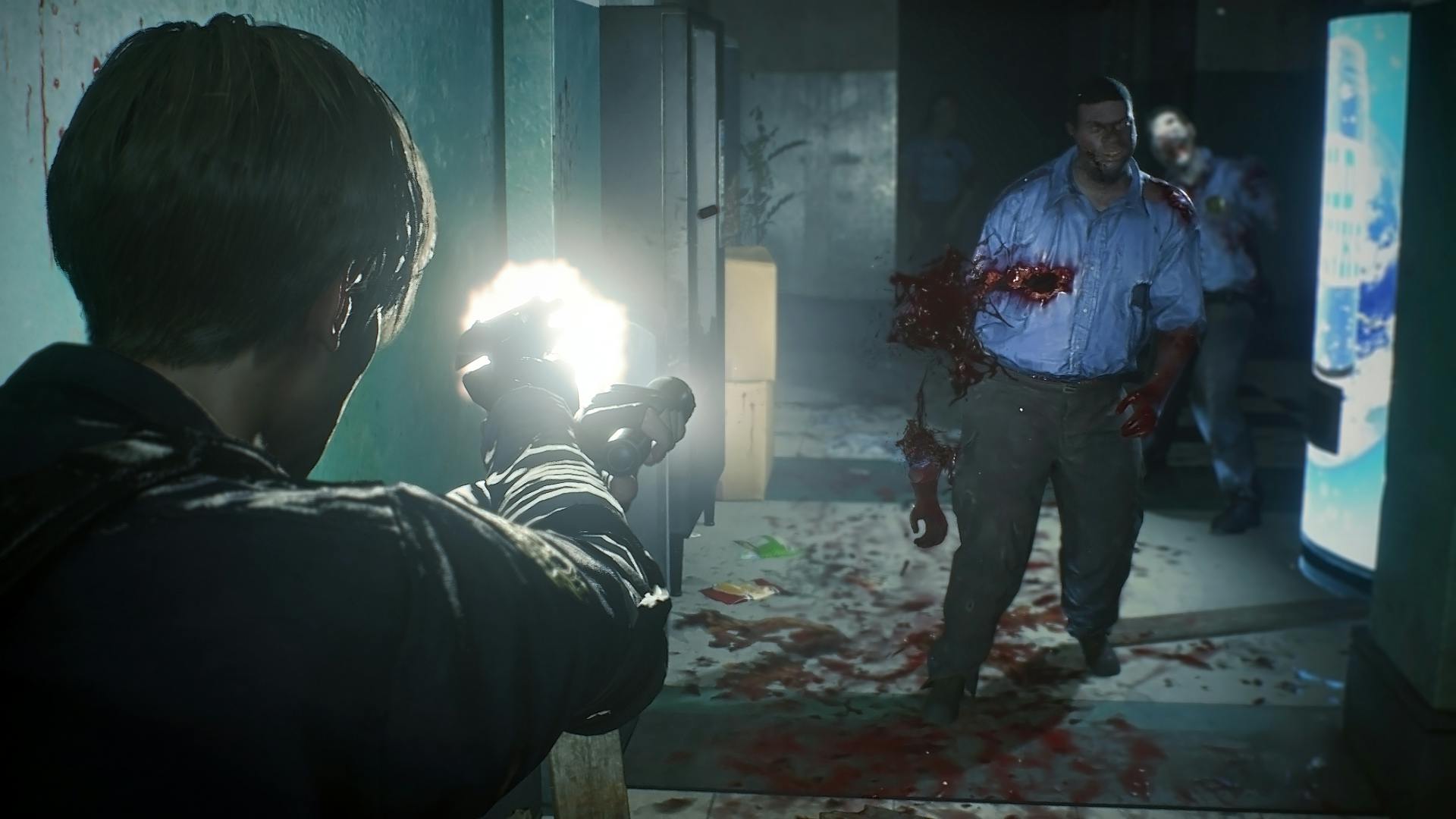 Now's the perfect time to grab Resident Evil 2 as you'll receive some bonus content. First up, gamers who pre-purchase Resident Evil 2 now will get an extra 20% off, as well as the 'Chris Model' and the 'Jill Model' Samurai Edge Deluxe Weapon (pistol) and an exclusive Resident Evil 2 Wallpaper Pack. If you go one better and pre-purchase the Resident Evil 2 Deluxe Edition, not only will you get the 20% off, the exclusive Wallpaper Pack and Deluxe Weapons, you'll also get four exclusive costumes.
Leon gets two costumes - Arklay Sheriff and Noir - while Claire receives the Military, Noir and Elza Walker costumes.
Resident Evil 2 system requirements and specs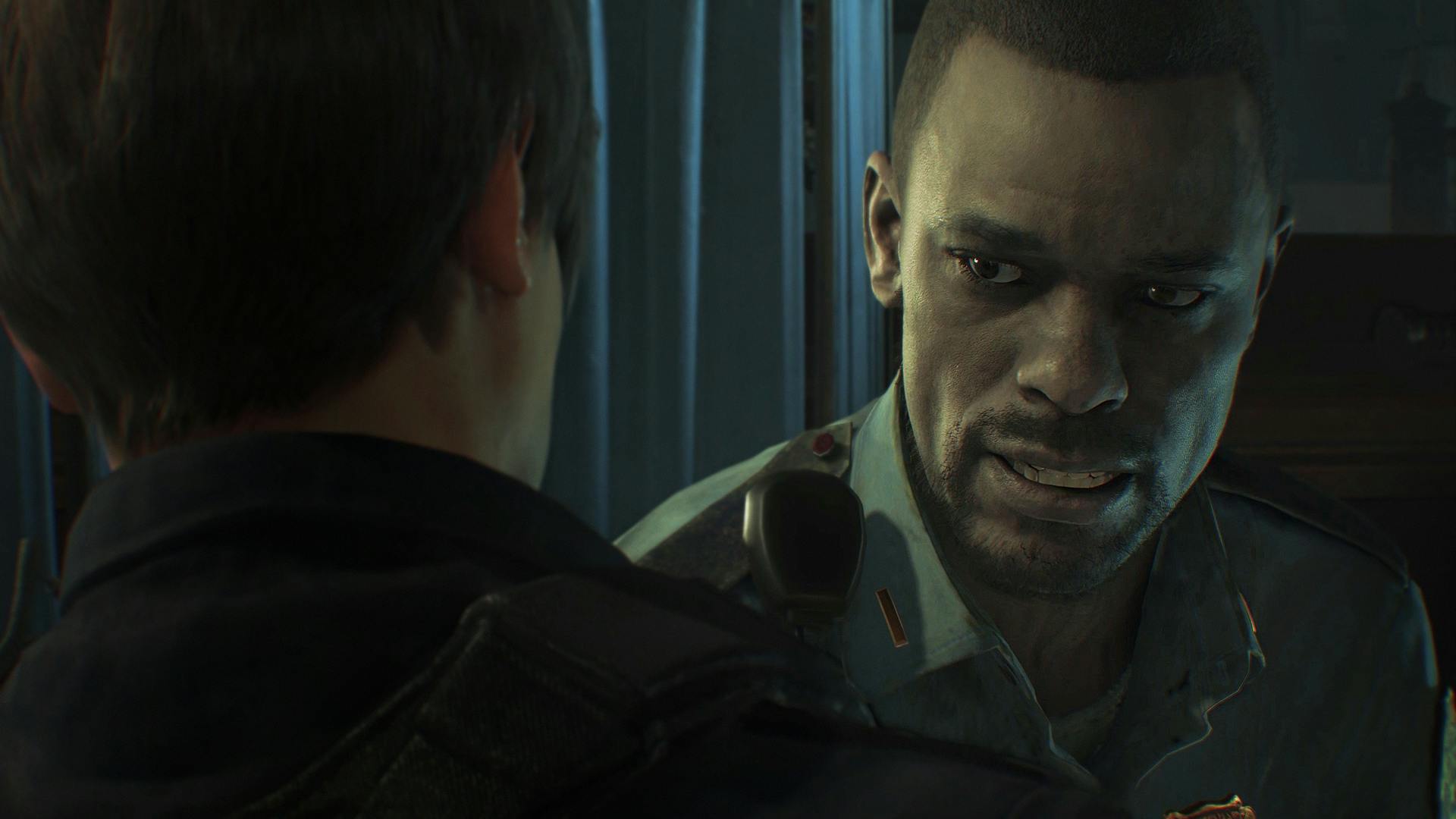 Minimum:
OS: WINDOWS® 7, 8, 8.1, 10 (64-BIT Required)

Processor: Intel® Core™ i5-4460, 2.70GHz or AMD FX™-6300 or better

Memory: 8 GB RAM

Graphics: NVIDIA® GeForce® GTX 760 or AMD Radeon™ R7 260x with 2GB Video RAM

DirectX: Version 11
Recommended:
OS: WINDOWS® 7, 8, 8.1, 10 (64-BIT Required)

Processor: Intel® Core™ i7-3770 or AMD FX™-9590 or better

Memory: 8 GB RAM

Graphics: NVIDIA® GeForce® GTX 1060 or AMD Radeon™ RX 480 with 3GB VRAM

DirectX: Version 11
---
---
Share this post