We dare you to try this version of the demo for the upcoming survival horror!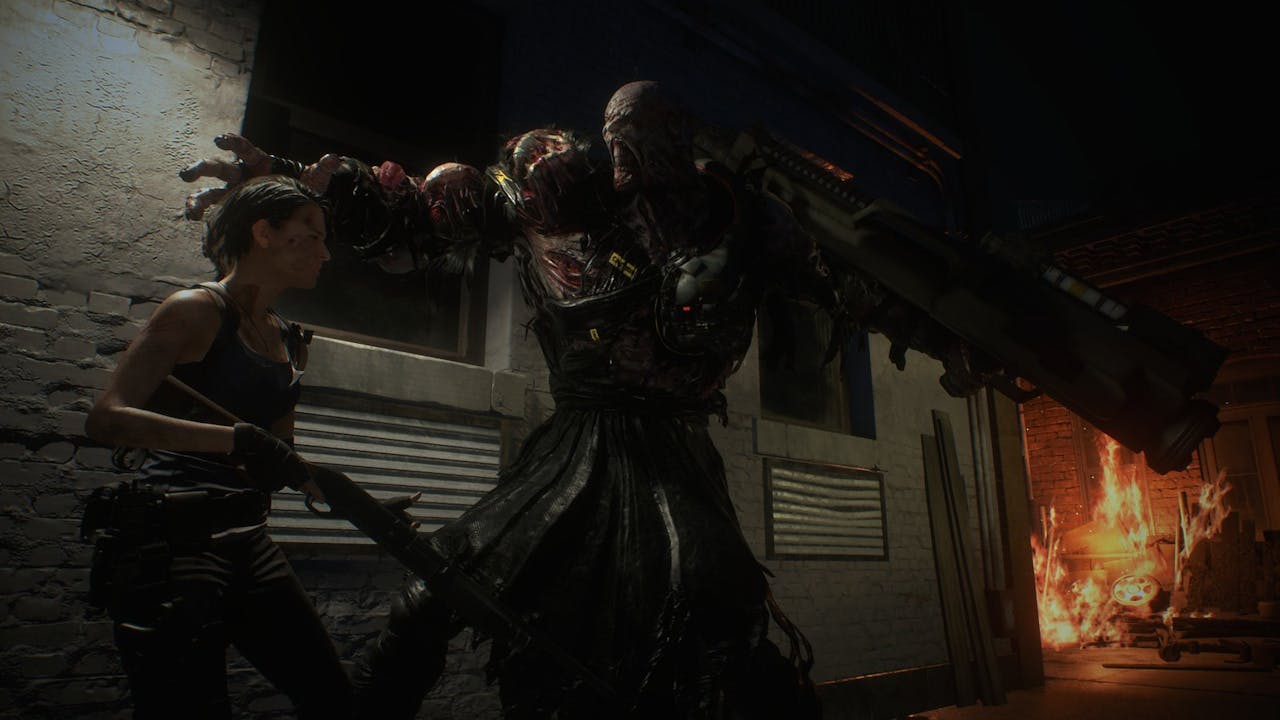 This remaster of Resident Evil 3 allows players — both new and old — to experience the classic game, but with better graphics and an added mode!
You've had a few sleepless nights because of Mr X, and you've screamed and ran for your life being pursued by the Nemesis - but now, it's time to well and truly poop your pants.
As in the 1999 original, the Nemesis plays a big part in the Resident Evil 3 Remake, hunting you down and attempting to rip you limb from limb, or burn you to a crisp with its flamethrower at any given opportunity. But imagine if every enemy that you came across suddenly became the 'Pursuer'.
Well, that's now a reality thanks to one modder and YouTuber who has worked his magic on the Resident Evil 3 demo that Capcom launched on March 19th, 2020. FluffyQuack, who has over 24k subscribers to his YouTube channel, has created a mod which replaces all enemies in the game with the Nemesis, but not just for appearance sake.
While the cutscene movement and positioning of the newly formed Nemesis-es are questionable, they all feature the same attacks as the original. Somehow, heading down an alleyway in the middle of a zombie apocalypse just became a whole lot mote scarier!
FluffyQuack has created a number of mods for the Resident Evil 3 Remake demo, which runs until the full game's launch on April 3rd, 2020. Other mods that he's created include changing Jill Valentine's appearance, such as 'BSAA Jill' and 'Angry Regina' from Capcom's other horror classic Dino Crisis.
He also produces speedrun videos and podcasts, so be sure to check out his channel at some point!
This reminds of the chilling mod for Alien: Isolation, in which modder Matt Filer added multiple Xenomorphs to SEGA's intense survival horror game.
---
---
Share this post