Resident Evil 4 (2023) Preview
Fanatical - Resident Evil 4 (2023) Preview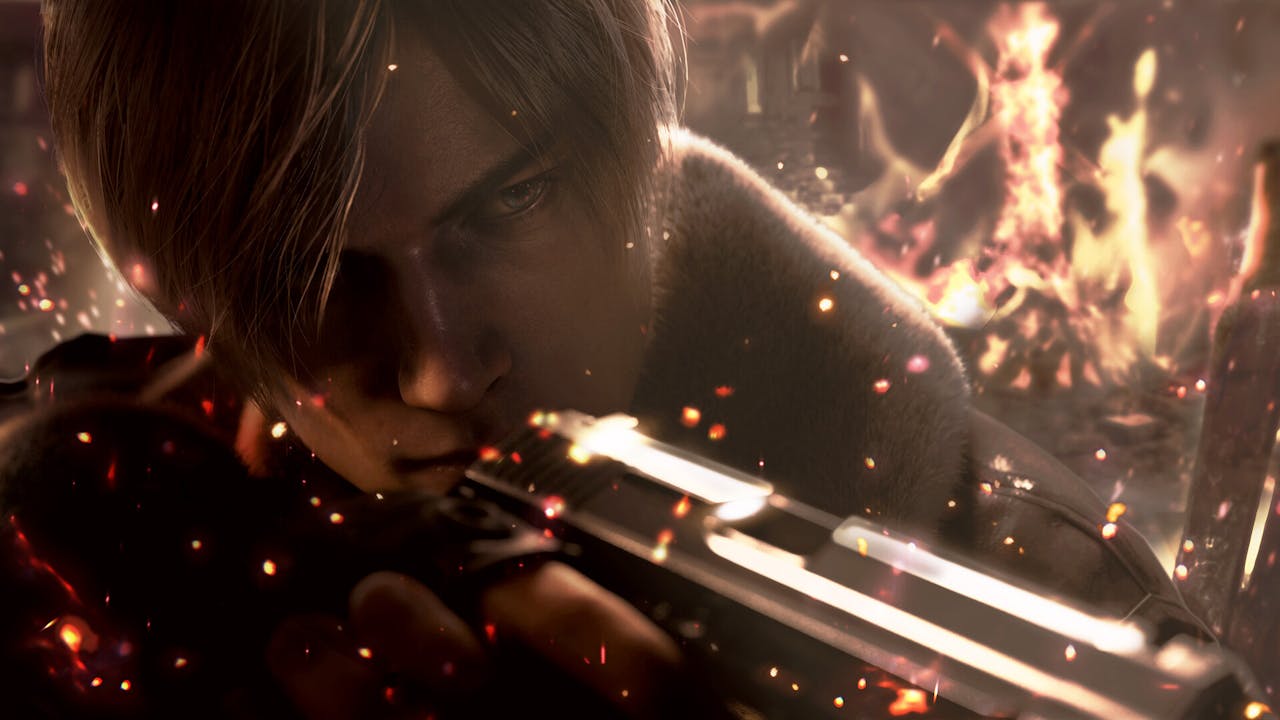 Featuring modernized gameplay, a reimagined storyline, and vividly detailed graphics, Resident Evil 4 Deluxe Edition marks the rebirth of an industry juggernaut and The Deluxe...
What can I interest you in?
Resident Evil 4 (2023), the latest in Capcom's series of remade horror classics, releases later this month, and I was given a chance to view a small amount of the game in an uninteractive demo to get a taste of what's to come. This new title proved itself to have a lot in common with its 2005 counterpart originally released on the GameCube, though now it's clear to see there have been many updates to its survival horror experience.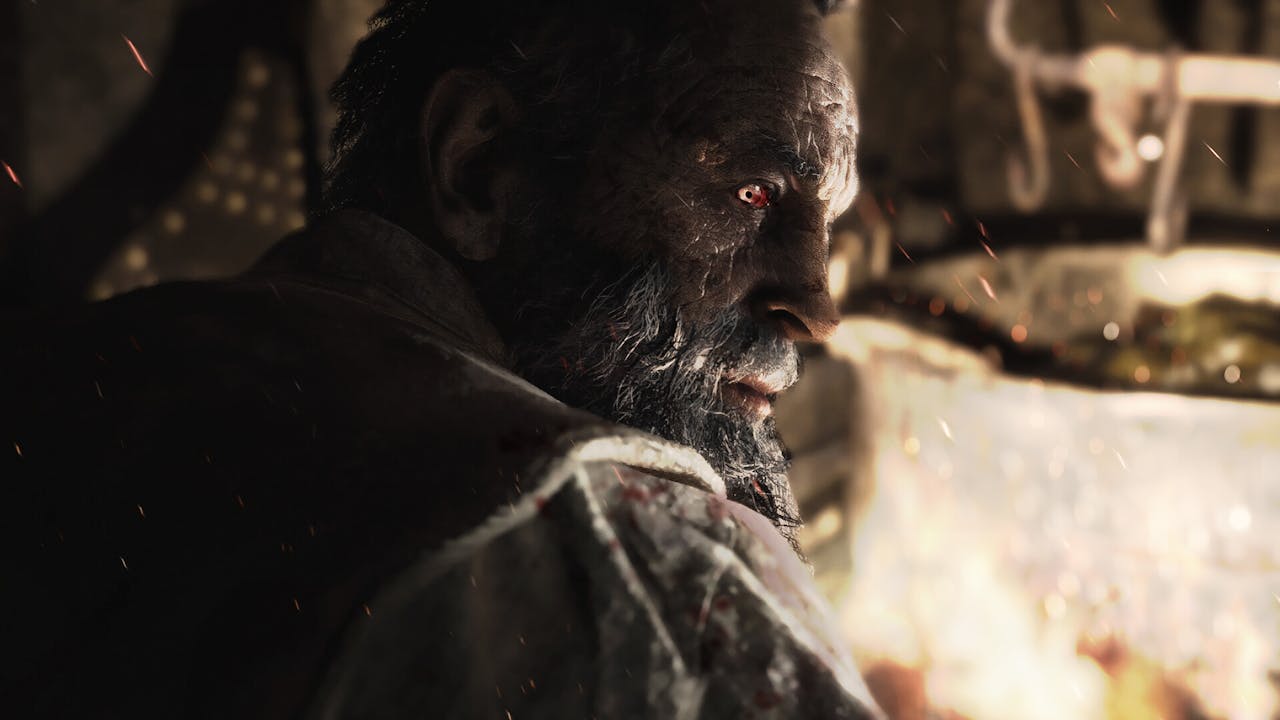 The brief excerpts that I saw focused on Leon Scott Kennedy of Resident Evil 2 fame exploring the areas around Salazar Castle for Ashley Graham, the kidnapped daughter of the United States President. He appeared to spend roughly equal amounts of time looking around at puzzles and getting into fights in a variety of locales, including a cave system off of a lake and the battlements of the castle proper. Like a classic videogame federal agent, Leon used an arsenal of firearms to his advantage, including a handgun, a submachine gun, a shotgun, a sniper rifle, a bolt thrower, and a cannon — though he sadly wasn't able to cart that last one around. Still, in addition to all of that, Kennedy also brought a tremendous amount of skill in close quarters combat, particularly with his knife. Throughout the demo, Leon consistently worked to shoot his opponents until they entered a sort of staggered state where he could then rush up to them and deliver a swift kick to knock them back or, if they were already on the ground, finish them off with a flick of a knife and the reduction of a little bit of that knife's durability gauge.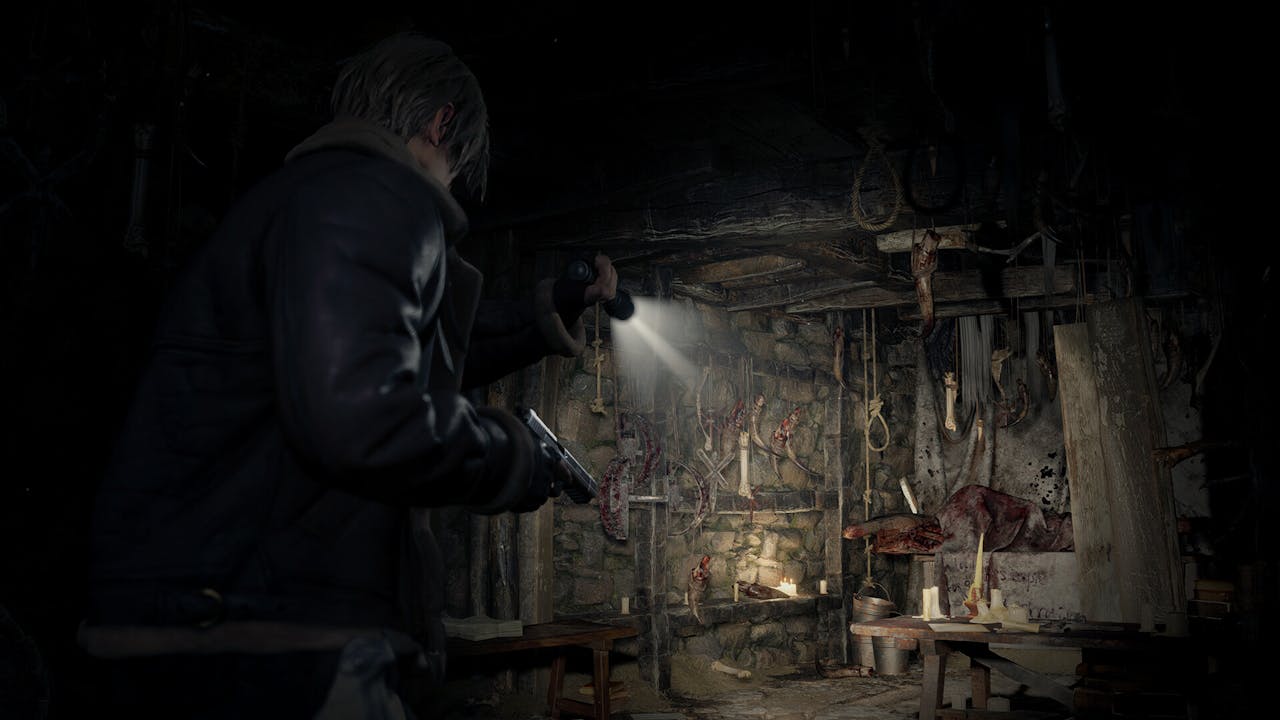 Knives were also shown to be useful in deflecting a lot of attacks, whether they come from those mutated into strange monsters by the Las Plagas parasite, thrown or shot objects like a torch, or an opponent with a knife of their own, like with the Jack Krauser knife fight that closed out the preview. Where that scene had been primarily played through with QTEs in the original title, this version focuses on testing the player's knife skills in-game, with only a few QTEs for when Leon needs to struggle against a hold that Jack has him in.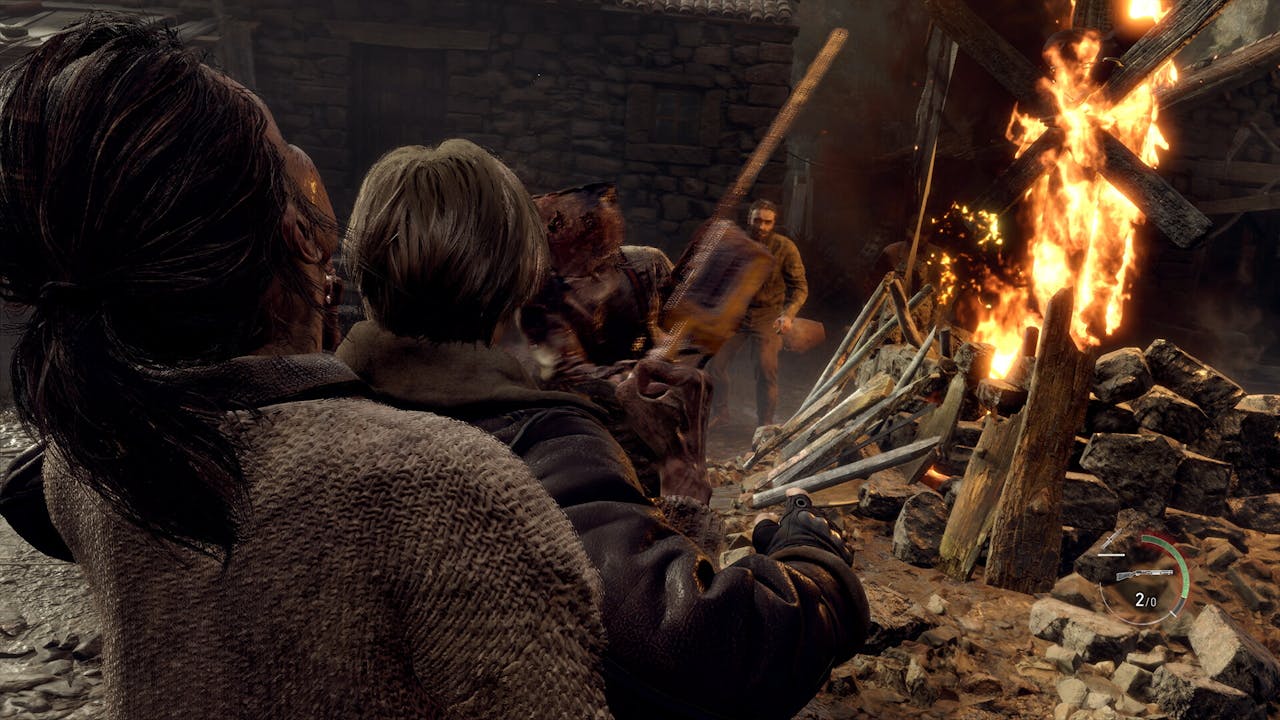 Throughout the demo, I was treated to a lot of beautifully striking scenery and a creeping soundtrack that left me constantly on edge, especially in the instances where there was a constant string of chanting all around — even without any enemies in sight. The only parts of the viewing experience that didn't leave my nerves frayed were the strong performances from the actors, with the whole cast sounding a lot more convincing and matured when compared to the original. The most drastic difference here is Ramón Salazar, whose creepy cadence doesn't sound at all like a child's voice anymore.
However, one character that didn't seem to change very much was the Merchant, who was just as happy to see Leon and his pesetas as he always has been. Offering a constantly-updating stock of items to buy and the ever-tempting opportunities to sell, trade in, or upgrade Leon's items, there's a lot one can do with the much-beloved character. Next to him in the demo, however, was another place where the player can customise a part of their experience. Namely, I'm talking about the typewriter, which not only offers a place to save game progress but also now doubles as an extra storage area and place for Leon to edit his Attaché Case's colour and charms. Funnily enough, those little cosmetic decisions offer little boosts to the gameplay, like how the chicken charm increases the healing effectiveness of all eggs by 100%.
Featuring modernized gameplay, a reimagined storyline, and vividly detailed graphics, Resident Evil 4 marks the rebirth of an industry juggernaut.
All in all, I was greatly impressed by everything I saw. The environments were beautiful, the sound design was truly haunting, and the experience just looked darn fun! I honestly can't wait until Resident Evil 4 (2023) has a chance to scare me even further on the 24th of March, later this year on Windows, PlayStation 4, PlayStation 5, and Xbox Series X|S.
---
---
Share this post