Information on the story, the one-off demo and lots more!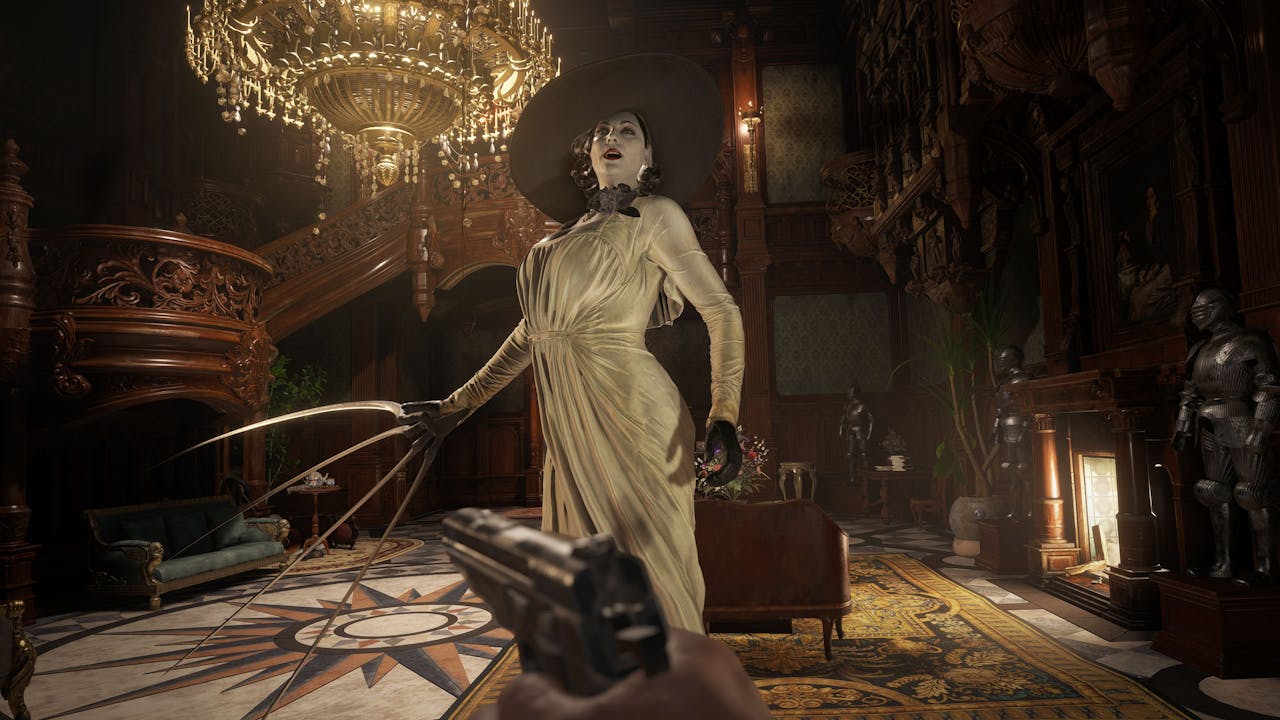 Experience survival horror like never before with your Resident Evil Village Steam PC key. Includes the new online multiplayer Resident Evil Re:Verse game.
It's been almost three months since Capcom's last Resident Evil Showcase back in January - and yesterday (April 15th, 2021) a new Resident Evil Showcase landed live on YouTube at 3:00 PM PDT for fans itching for more news about the upcoming survival horror game.
More ground was covered than last time, so let's take a look at the highlights focusing on the Resident Evil Village content while keeping our eyes peeled for the Brobdingnagian beauty Lady Dimitrescu.
Resi Evil Village demos incoming
Details for no less than three demos of the eagerly awaited Resident Evil Village dropped. Although you can only play them during a limited window of time, you can preload the game ahead of time so your precious free taste of Resident Evil Village can be maximized to your undead heart's content.
The Village and Castle Demos are exclusives for PS4 and PS5 that are only available for eight hours. The Village Demo starts in North America on April 17th at 5pm PDT and in Europe on April 18th at 7pm CEST. The Castle Demo starts in NA on April 24th at 5pm PDT and in Europe on April 25th at 7pm CEST.
The Village and Castle multi-platform demo, which includes Stadia and Steam PC along with PS4, PS5, Xbox One, and Xbox Series S|X platforms, is available for a whopping 24 hours in North America starting on May 1st at 5pm PDT and in Europe starting on May 2nd at 2am CEST.
Which areas will you tackle first, the titular village or the creepy castle? I'm a sucker for medieval settings myself, but make the most of your time whichever you choose first!
---
---
Share this post