All the goodies that you'll get with the latest DLC for the MMORPG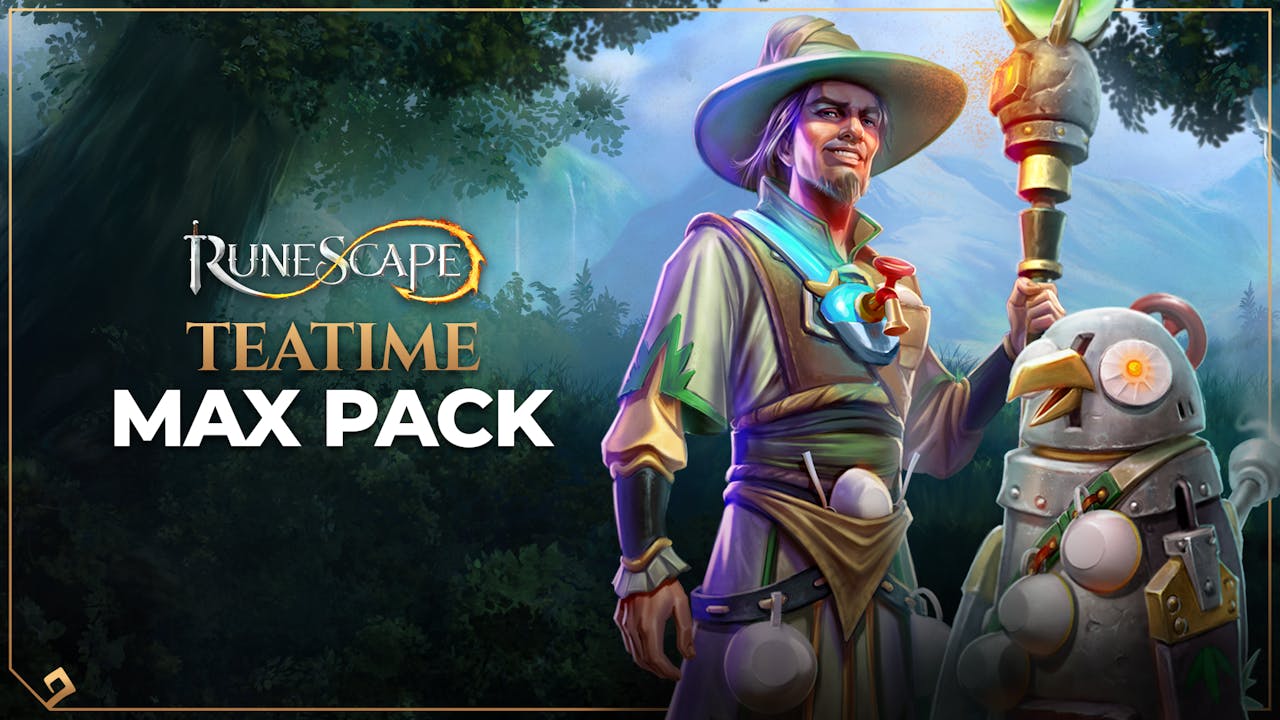 With the RuneScape Teatime Max Pack enjoy everything the RuneScape universe has to offer by unlocking all extra member content for an entire year, including loads of new...
It's been around for some time, and in recent years RuneScape has continued to bring in new audiences and existing, long-serving members - with a fresh graphics update and a plethora of open-world opportunities to help build your own unique character.
Developer Jagex introduced yet another jam-packed DLC pack for the 'Very Positive' rated MMORPG back in July, known as 'Teatime', with three variations. The largest of these three is the RuneScape Teatime Max Pack - offering you a lot more content than its counterparts.
Here, we take you through what's included in the RuneScape Teatime Max Pack and why you should add it to your RuneScape experience.
A pack full of goodies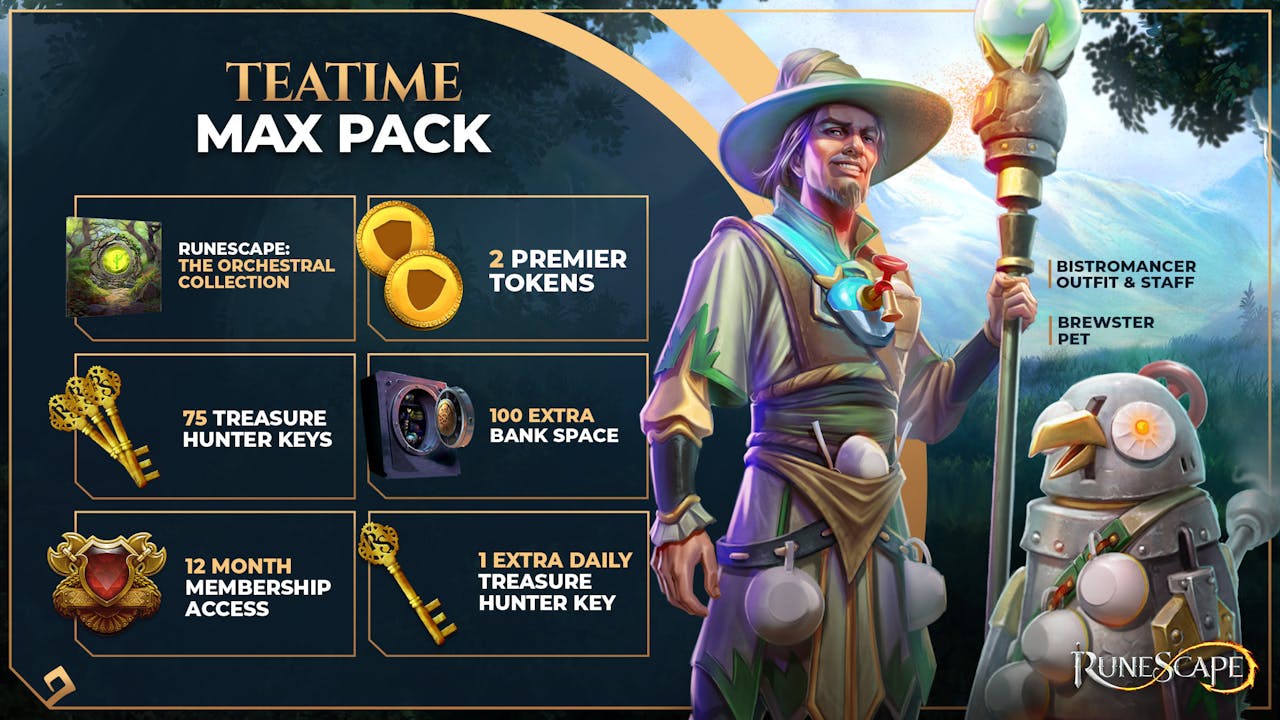 If you pick up the RuneScape Teatime Max Pack DLC, you'll be obtaining all of these great in-game features:
- Brewster Pet
- 100 Bank Spaces
- Two Premier Tokens
- Bistromancer's Staff
- Bistromancer's Outfit
- 75 Treasure Hunter Keys
- 12 Month Membership Access
- Extra Daily Treasure Hunter Keys
- RuneScape: The Orchestral Collection
---
---
Share this post