SEGA releases Persona 4 Golden on Steam, exciting fans across the globe
A new generation can enjoy the beloved RPG... and the old ones too!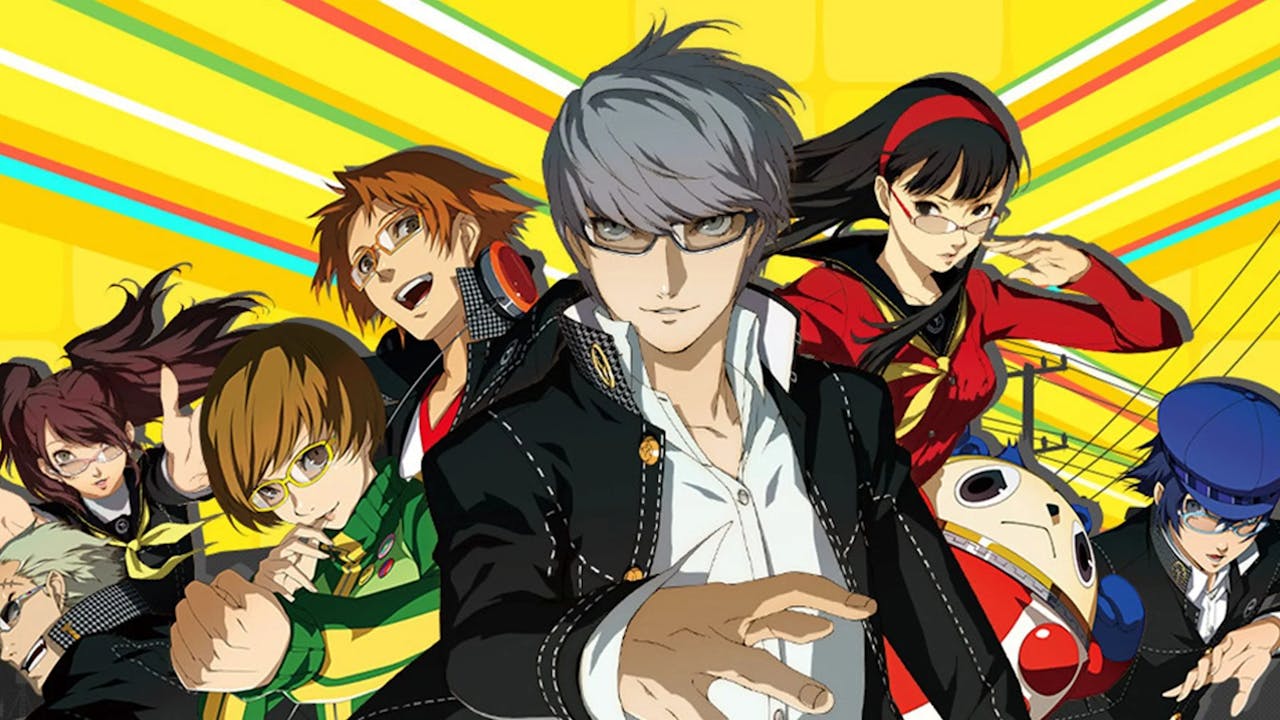 Enter the quiet rural town of rural Inaba, Japan and experience an enhanced version of one of the 'greatest games of all time' with your Persona 4 Golden Steam PC key.
Persona 4 Golden (PG4) was the surprise release by SEGA on June 13th, originally released in the summer of 2008 and regarded by some critics as 'one of the greatest games of all time'.
Previously being tied to only PlayStation consoles such as the ill fated PSVita, the game never got the recognition it deserved. Until now….as you can now play PG4 in all its dungeon crawling, bad guy fighting, teenage glory on Steam!
What is Persona 4 Golden?
The JRPG sees players sympathize with the daily lives of the characters in the rural town Inaba on the outskirts of Mount Fuji, where you play a high schooler who has recently moved in with his uncle and cousin after his parents work requires them to travel abroad.
But things aren't as simple as they seem, as the town is soon rocked by a series of murders which you and your group of friends investigate while still maintaining your lives as everyday students.
Interestingly the story incorporates Carl Jung's theory that people have 'personas' and 'shadow selves' that they either choose to show others or hide. P4G uses this concept to inform game play - you and your party can summon these 'Personas' which are entities that can be used in combat to unleash magical attacks or cast buffs etc. Like Persona 3, P4G also includes the addictive Shuffle Time which is a mini card game that awards various bonuses such as refilling HP or keys to unlock chests filled with weapons or money.
The game has a calendar structure where you move through your day deciding whether you want to go to football practice or read about fishing, so if you're someone who struggles with making decisions this might not be for you. In fact the entire game is a conscious decision on how you spend your time - every choice you make has an impact on something else. A bit like The Sims, performing specific actions will raise your levels in various traits; for example, studying will increase your 'Knowledge'. Certain events or conversations in the game are not available to you if you rank too low in the respective trait, so it's worth keeping tabs on these and spending time on all of them.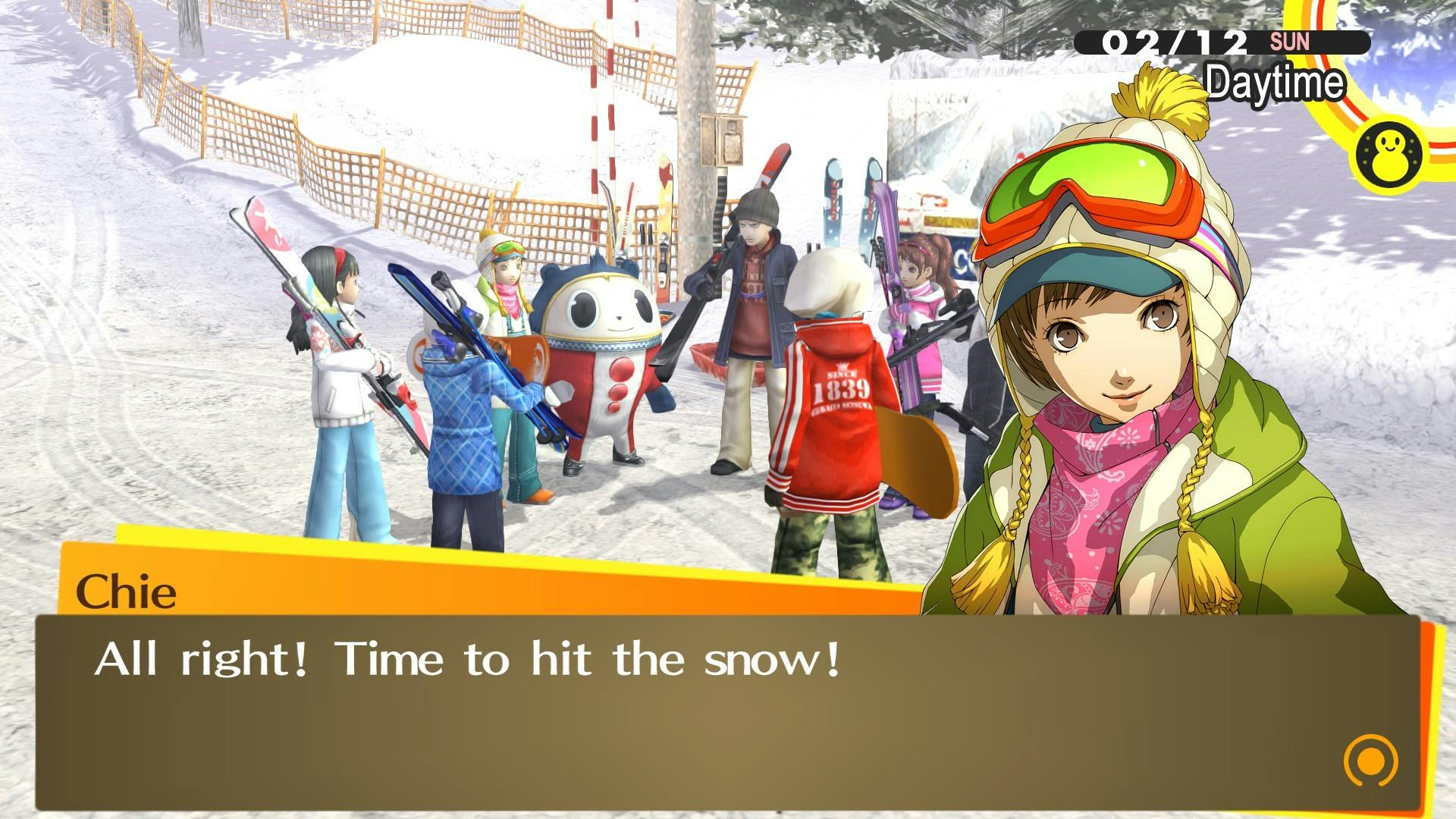 According to players there a six different endings to the game including the 'True ending' & the 'Best conclusion' these can be unlocked by making different choices in the game, there are also several 'bad' endings to the game too, which we won't spoil here but you can read them at your own peril.
P4G currently has no DLC but the Deluxe edition of the game comes with a digital art book & soundtracks, so if 60 hours of game play on the core game just isn't enough of a Persona fix for you then the Deluxe edition has you covered. As much as we loved the game on the Vita, the steam port now features sports high-definition graphics and improved frame rates, although the text ratio is still the same as the vita when upscaled to PC, this doesn't impact the enjoyment of the experience too much.
Will P4G come to other platforms?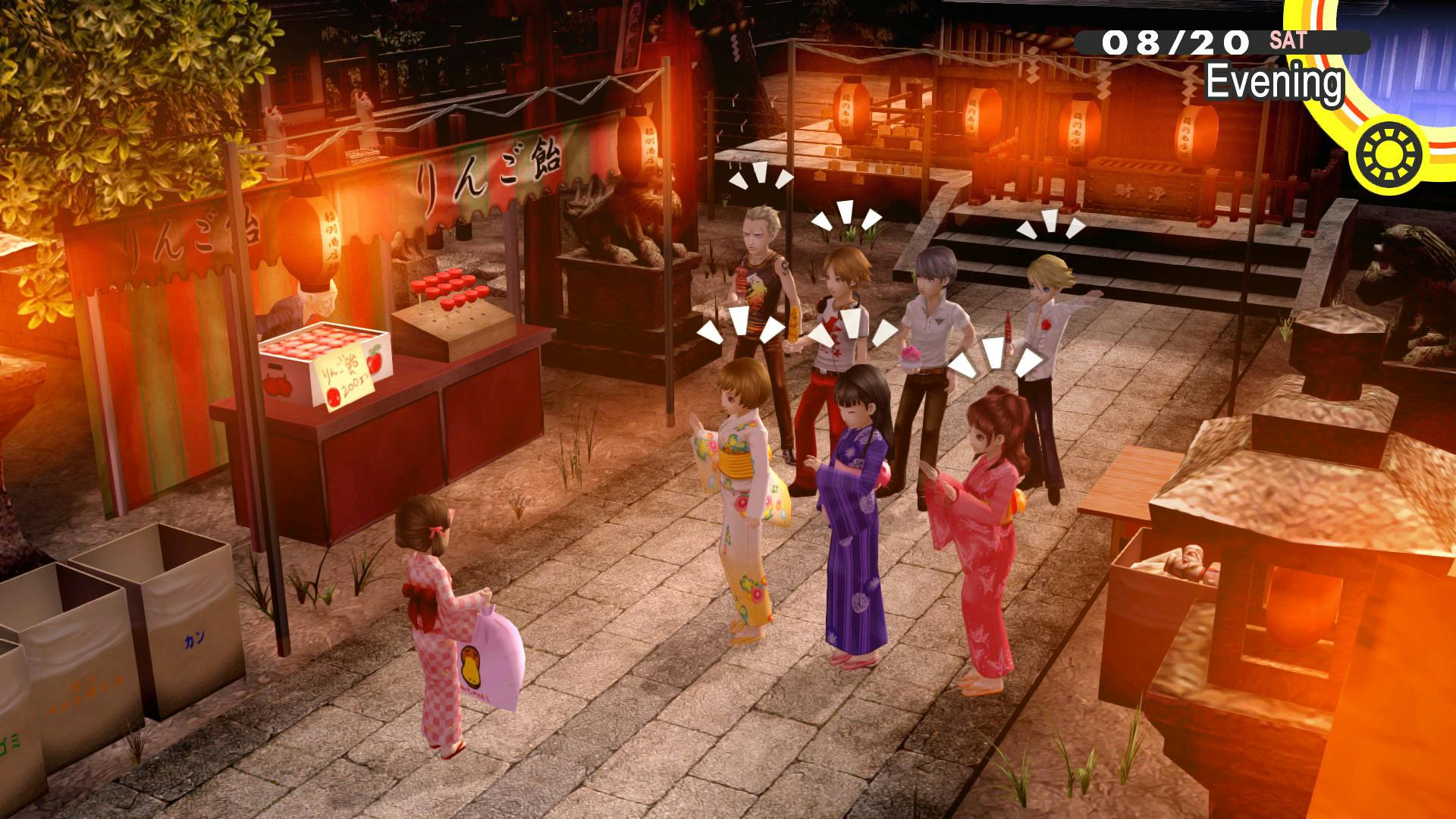 There are no current plans to release P4G on other consoles such as PS4 or the Switch. However, due to its popularity and demand from fans we can only hope that ATLUS will consider porting the title onto these platforms too.
Don't delay, grab your officially licensed Persona 4 Golden Steam PC key form Fanatical today!
---
---
Share this post