Sonic Frontiers Edition Differences & Pre-order Bonus
By
Danielle Angel
- 8th Nov 2022
Games
Gotta go fast!... to pre-order.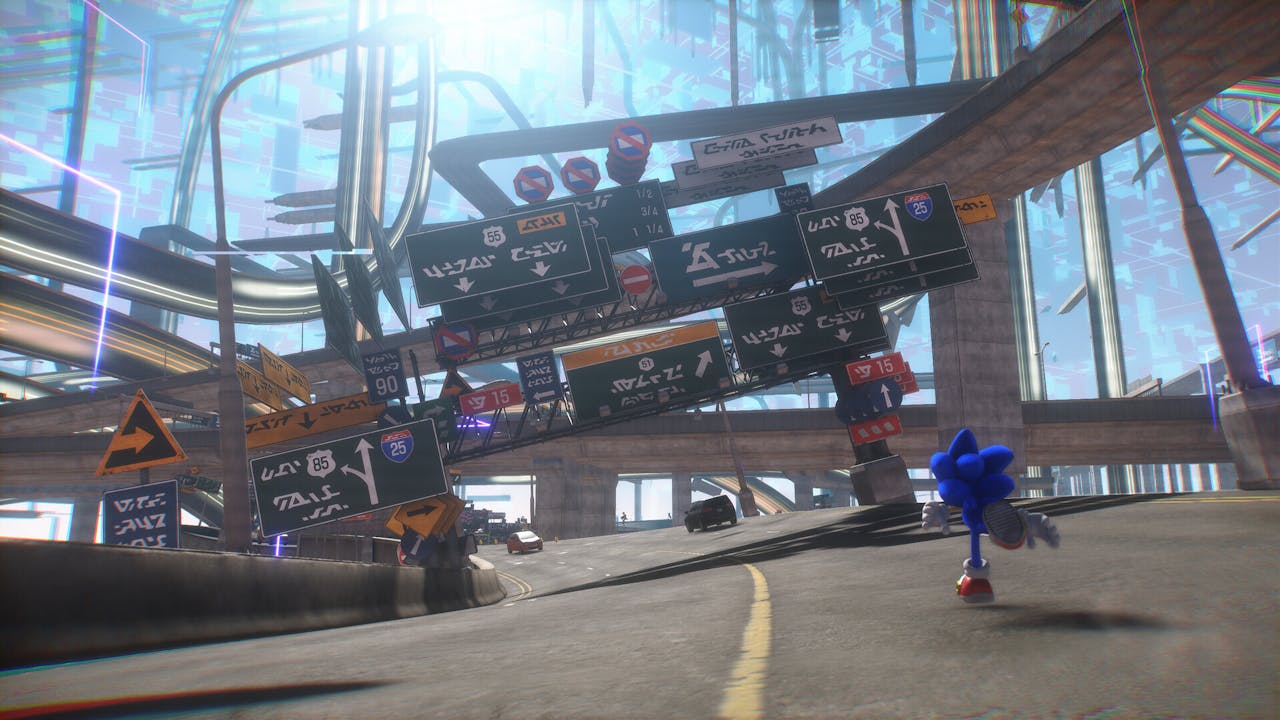 As Sonic Frontiers races its way into release, you might be wondering, "Which edition should I buy?" To answer your question, here's everything that's included in the Deluxe Edition of the game, as well as what the pre-order bonus is!
Pre-order Bonus
If you're dead set on purchasing Sonic Frontiers, then perhaps you should consider getting the pre-order bonus! By buying the game before its 8th of November release, you'll get a free Adventurer's Treasure Box! This nifty item will offer you several bonuses to kickstart you on your journey throughout Starfall Islands!
The Adventurer's Treasure Box features Skill Points, Red Seeds of Power, and Blue Seeds of Defense to help you out on your journey! This way, you'll be as strong as you can be at the start of your long adventure.
By pre-ordering Sonic Frontiers, you get the following items:
An Adventurer's Treasure Box Containing:
undefinedundefinedundefined
Deluxe Edition
The Deluxe Edition will have an extra amount of goodies for you to jump into straight away, along with some other digital content you can enjoy if you're a big Sonic fan.
First of all, you'll get access to the Explorer's Treasure Box, which features a bunch of items for your journey! Get access to memory tokens for three characters — Amy, Knuckles, and Tails — and numerous other things, such as the Portal Gears, Chaos Emerald Vault Keys, and additional gloves and shoes for Sonic! Aside from that, get goodies outside of the game, such as the Digital Mini Soundtrack featuring 25 themes and the Digital Art Book! If you're a fan of Sonic, this is bound to be a great item to own!
By purchasing the Deluxe Edition for Sonic Frontiers, you get the following items:
Amy's Memory Tokens
Knuckles' Memory Tokens
Tails' Memory Tokens
Portal Gears
Chaos Emerald Vault Keys
Additional Gloves & Shoes for Sonic
Digital Art Book
Digital Mini Soundtrack featuring 25 tracks
Now you know everything there is to know about the edition differences and the pre-order bonus in Sonic Frontiers! Your journey to Starfall Islands starts here, but all you need to do is choose which edition you'll dive into the game with!
---
---
Share this post