From creative and comical to the darn right weird!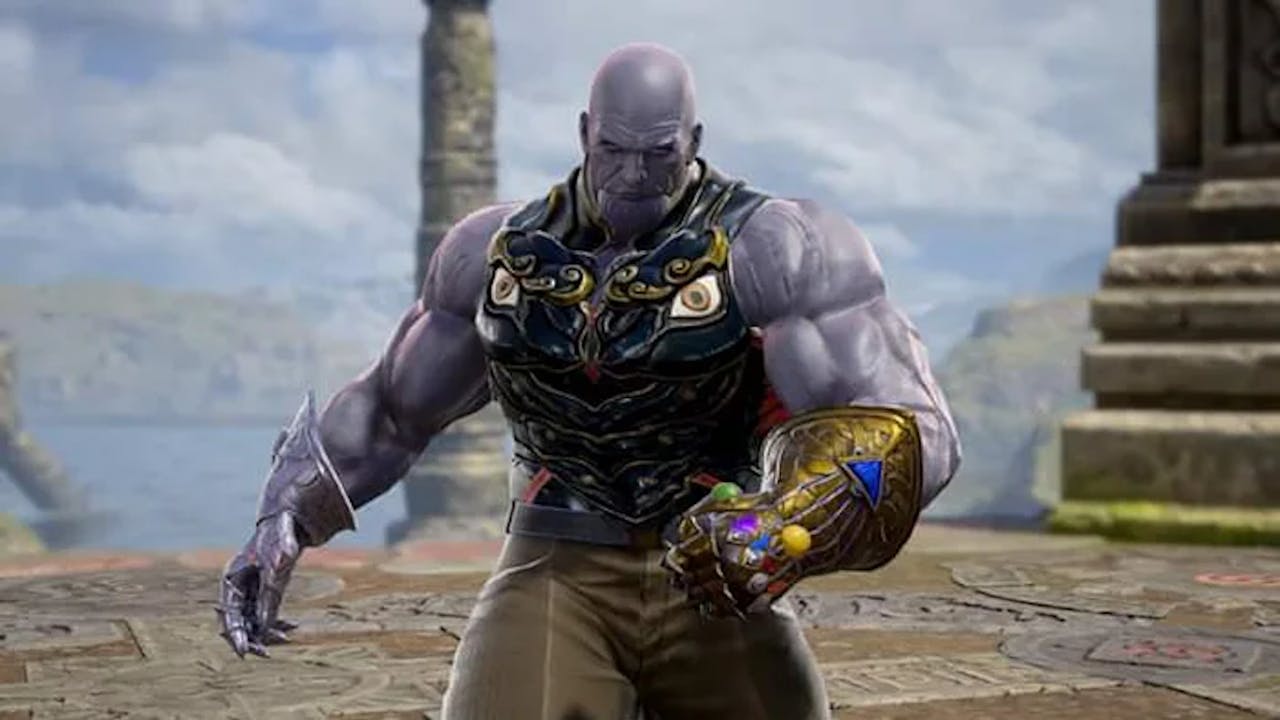 All-new battle mechanics with beautiful graphics. Experience the latest from the SOULCALIBUR franchise with your SOULCALIBUR VI Steam PC key. Enjoy vast character...
When it comes to popular fighting game franchises, SoulCalibur is certainly one of the top contenders - especially after the release of the PC-first SoulCalibur VI.
Aside from venturing into an intriguing 16 century-based storyline via Soul Chronicle mode, where characters' journeys intertwine as they search for the legendary Soul Swords, you can also compete against others online in high-octane battles. A cool feature in SC6 is the character creation mode, which allows you to use a number of different assets to completely build your own fighter and how they appear.
While many have created variations of current playable characters in the roster, many of you have let your creative side flourish as hundreds of new designs have been shared across the world - many of which are tributes to other game characters, as well as cartoon, TV and movie characters.
Here, we've handpicked a number of character creations from across the web showcasing the weird, wonderful and hilarious designs that you guys have made in SoulCalibur VI... and no, the weird lizard penis guy is not included, let's move on from this and erase it from our memories.
Sekiro
Reddit user MilaNumber14 decided to design Sekiro, the protagonist from Sekiro: Shadows Die Twice, to appear in his roster for SC6. The 'Wolf; is a Shinobi who serves the Divine Heir, Kuro.
In the prologue of From Software's hit action-adventure game, Sekiro is defeated by Ashina clan leader Genichiro Ashina, losing his left arm as well as failing to prevent the young lord's capture.
While MilaNumber14 has pretty much nailed the overall look, he did admit that this is more of a 'pre Dragons Blood' look.
"Yup, unfortunately there's no option for boney arm" he posted.
Sonic the Hedgehog
Man, Sonic's been hitting the gym!
YouTuber MELOO created this version of the world's fastest, blue-ist hedgehog, which even features one his trademark golden rings... albeit being 10x the size of the usual ones that Sonic collects on his adventures.
MELOO took inspiration from an initial design by fellow YouTuber DarkNemeZis666, but instead added three spikes (made from bat wings) to his character's back, and used a cat head template to design Sonic's head.
He's strong, has a very deep voice and also has a swagger about him in this SC6 version.
Pikachu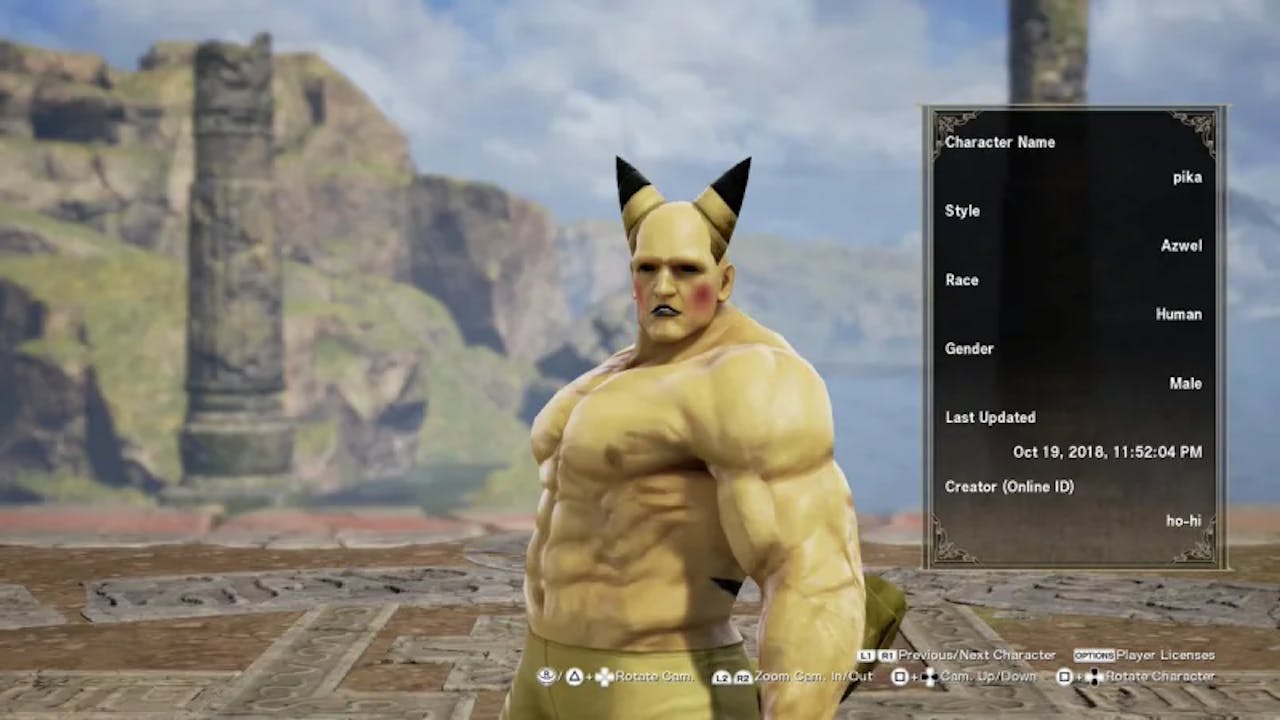 Ok... someone please put him back inside their Poke Ball!
Creator ho-hi made this absolute beast for their SC6 roster, and this is one variation of Pikachu which we really, REALLY wouldn't want to come across in the wild when trying to update our Pokedex.
It's like one of the most precious Pokemon characters got shot with gamma rays and transformed into a Hulk-like monster. He might not be able to perform electric-type moves in SoulCalibur VI, but he can sure beat the crap out of you!
Kratos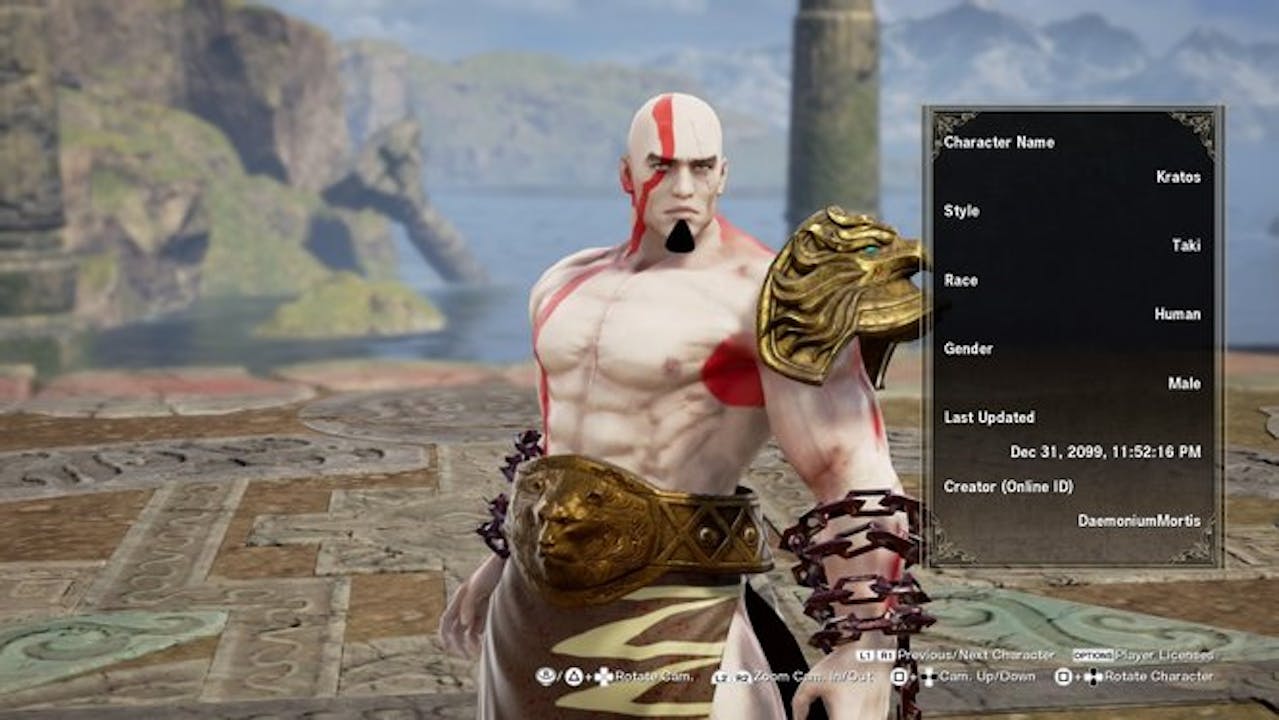 Now this is pretty impressive!
Gamer DaemoniumMortis designed Kratos from the God of War series, bringing the stone-faced 'Ghost of Sparta' to the realms of SoulCal. Fine details including the red tattoos, shoulder piece and arm chains make this one cool character creation.
This brave warrior is no stranger to combat or staring death in the face, so he's a perfect for anyone SC6 roster!
Velma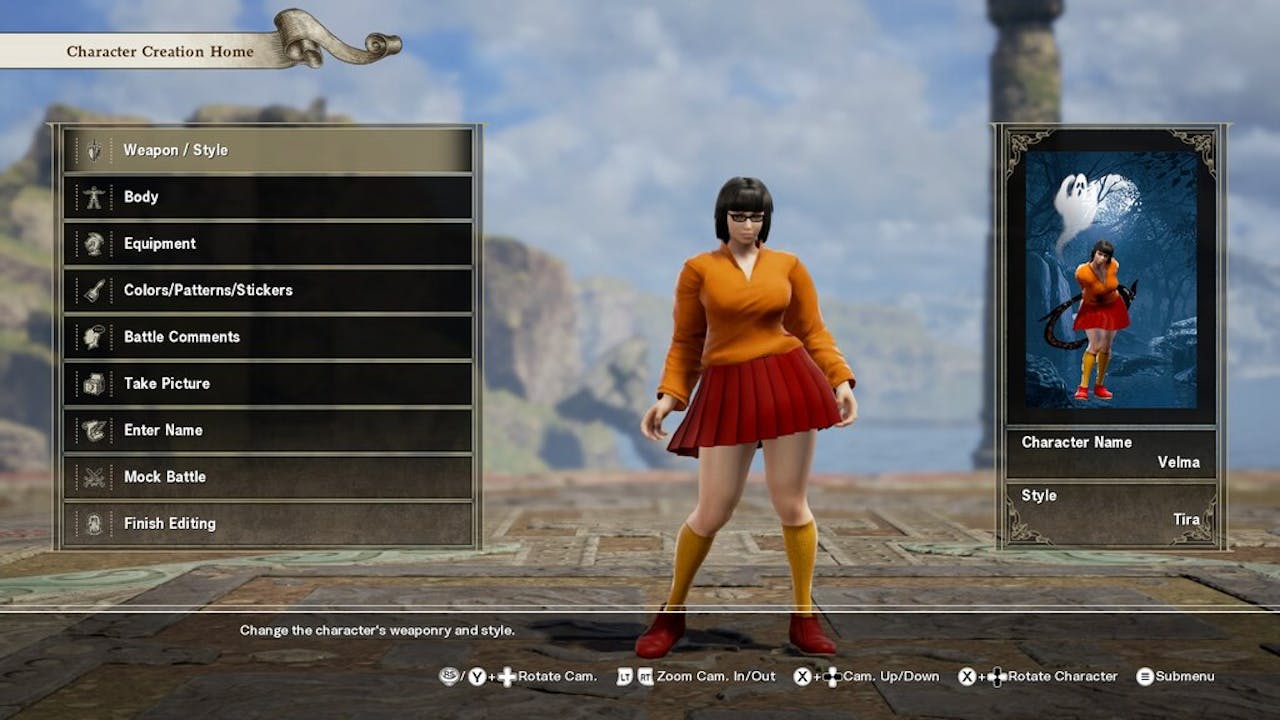 Jinkies!
Steam user Augustus Gloop (we're assuming that it's not the actual the great big greedy nincompoop) uploaded this character design of Velma from Scooby Doo, which makes a fresh change from everyone modding Shaggy Rogers into every game possible.
Using Tira as the base model, this gamer's managed to capture Velma's trademark look with the different shades of orange and glasses. Who knew that she could solve mysteries and whoop your ass in 1v1 combat!
Thanos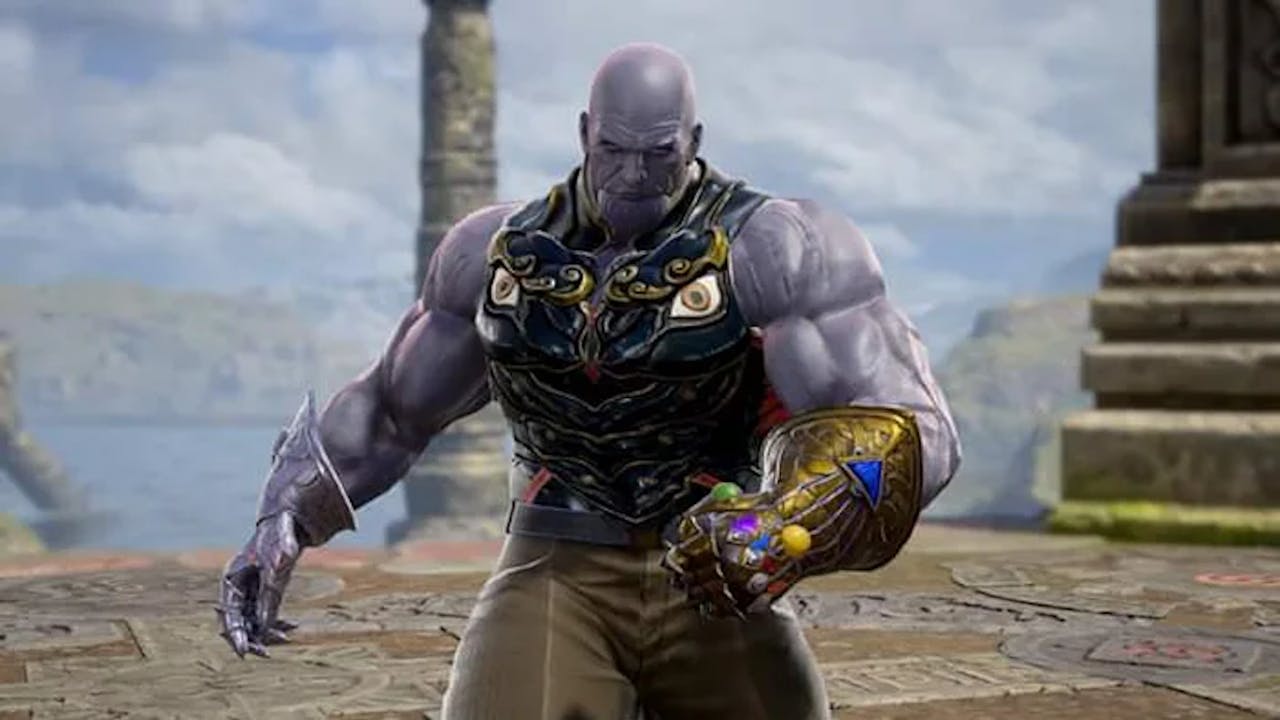 Mr Stark, we don't feel so good...
Uploaded on 9gag.com by user Marvel & DC, this creation has had some serious time and effort spent on it to capture the Thanos that we know and 'love' from the Avengers Marvel Cinematic Universe, who was played by actor Josh Brolin.
The outfit itself is impressive, but the detail of the Infinity Gauntlet is pretty damn remarkable. The 'click trick' doesn't work in SoulCalibur VI, fortunately, so this Thanos will have to resort to good old fashioned hand to hand combat.
---
---
Share this post