Meet the three factions in conflict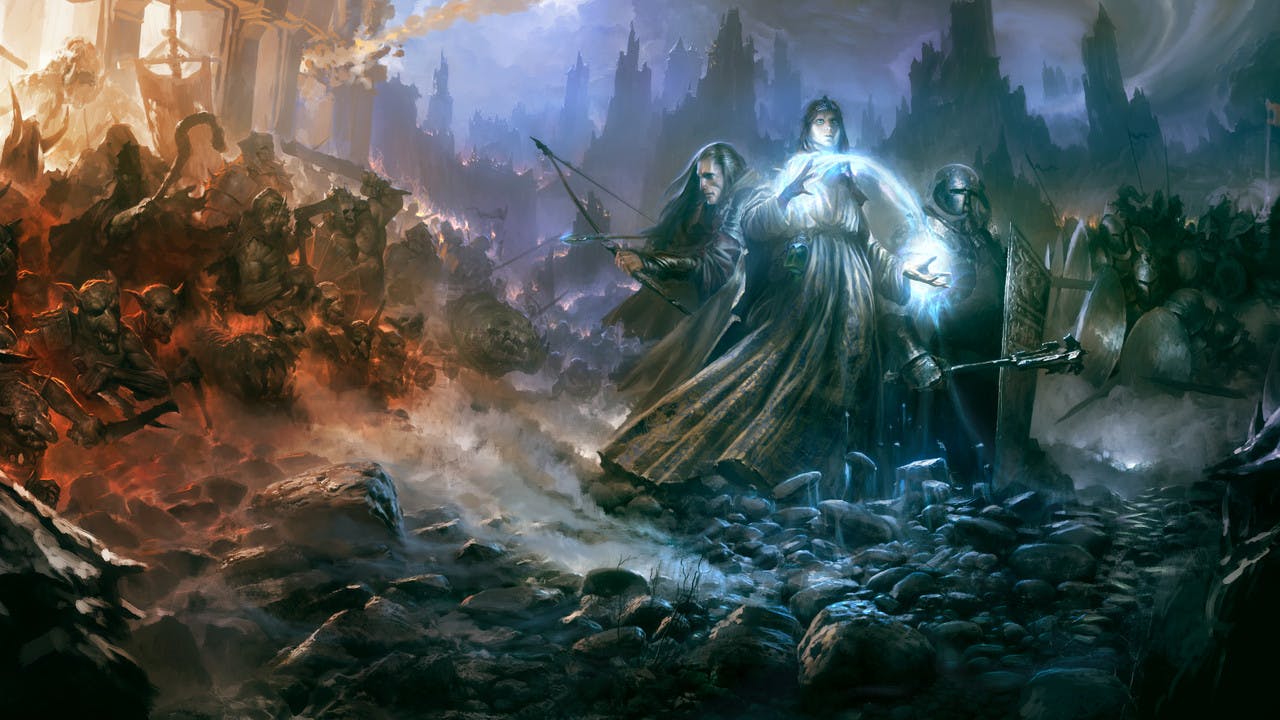 We are merely days away from the release of SpellForce III – and THQ Nordic has now revealed all three factions included in the real-time strategy RPG with their own unique trailers.
In the latest installment of the SpellForce franchise, players are taken back to the roots of the saga and will see how the world of Eo unravels leading up to a cataclysmic event, which the first two main games follow. Choosing from one of three factions - Orcs, Humans or Elves - you'll need to command your troops, level up your party of heroes, strengthen your armed forces and conquer pivotal zones to expand your sovereign territory, all while experiencing the world-changing events that lie ahead.
The game also features co-op campaign modes and online multiplayer offers up competitive battles for up to six players.
Here, you'll find the trailer for each faction and a little bit about their play style and locations.
The Humans
The people of Nortander have endured battles with not only enemy factions, but also their own race. The events in SpellForce III's campaign will be far from peaceful, as the discord between houses continues to boil over – whilst the imminent threat of neighboring armies draws closer.
The majestic city of Greykeep, the fields of Liannon and the harbors of Everlight feature in the trailer – rivalling the buildings erected by the Elves of Finon Mir for style and location.
The Orcs
The Orcs believe that strength only comes from conflict, and that peace is a sign of weakness, which is why their battlefield tactics are deemed brutal in comparison to others. Their armies have fierce fighters, intimidating wolf-raiders, devastating magic and giant trolls to smash through any resistance without mercy.
Their homeland appears dead and rotten, with trees burning, creating a dark battlefield for enemy factions attacking their settlements.
The Elves
The Elves of Finon Mir describe themselves as nomads, constantly travelling to find a new home since they were exiled because of their faith. Their armies hold the 'magical' advantage through mage-type warriors and large catapults to keep enemies at bay.
Elven buildings appear luxurious and well-designed, so players choosing this faction will hope that opponents keep the damage to a minimum.
---
---
Share this post