Spidey has been officially confirmed, but some fans are unhappy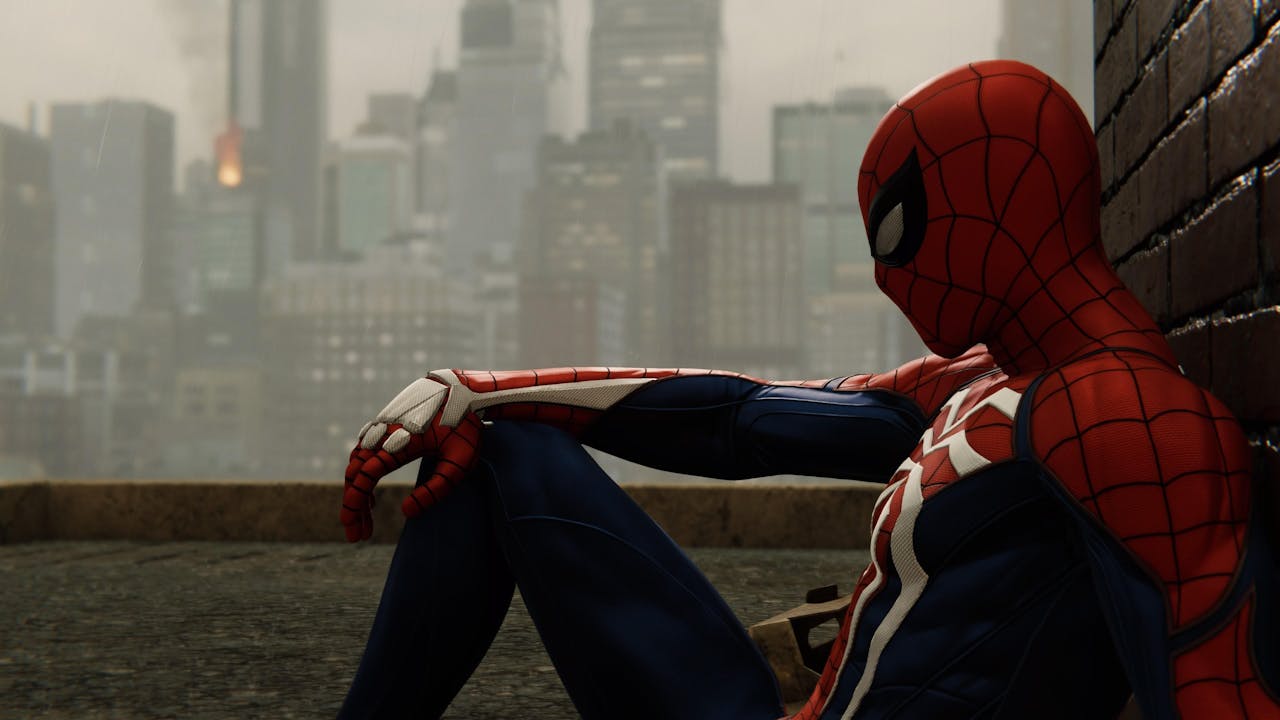 The Marvel's Avengers neighborhood just got a whole lot more friendlier after this week's announcement that Spider-Man will be starring in the game as one of the post-launch content heroes.
The web-slinger is due to arrive as part of a special event in 2021 for Square Enix and Crystal Dynamics' action-adventure title, but some gamers have expressed their disappointment at the fact that not everyone will be able to play as the popular superhero due to him being an exclusive character for PlayStation players only. Given the fact that Sony owns the rights to use Spider-Man for movies, and soon-to-be two exclusive Spider-Man video games on the market, it's hardly a surprise to see this happening - still, PC and Xbox gamers are quite upset at the moment.
Last week, Hawkeye was confirmed as one of four post-launch characters that players will receive as free updates. If Spider-Man is one of these four characters, it raises questions as to whether Xbox and PC players will receive just three post-launch characters - or whether PlayStation folks will receive five in total.
On the official PlayStation Blog, Crystal Dynamics Associate Art Director Jeff Adams said: "When I was young, I accumulated a massive collection of Spider-Man books that told both dramatic and humorous stories of this colorful crime fighter, who was a fixture of Marvel's New York, and that used his powers and ingenuity to protect his 'neighborhood'. But one day I read an issue that pushed him out of his natural settings and into the larger world, with hilarious results.
"The story was titled 'The Commuter Cometh!', and it was a fantastic yarn about Spider-Man hunting down a robber in the suburbs. Watching Spider-Man adapt to new surroundings was such a great contrast to his status quo.
"That tone is exactly what we want to capture for him in Marvel's Avengers. A familiar but fresh Spider-Man who needs to evolve to take on global threats alongside Earth's Mightiest Heroes."
He added: "When Spider-Man comes to our stable of heroes, we'll be marking his debut with an in-game event that will introduce him to the wider world of Marvel's Avengers. The event is comprised of a series of unique challenges for the hero to take on, testing his abilities, and yielding some exciting results.
"And like the rest of our heroes in Marvel's Avengers, we will offer multiple cosmetic outfits and gameplay experience options, so you can make your vision of the wall crawler a reality. It's never been a better time to be a spider-fan!
"The team at Crystal Dynamics, along with our partners, are overjoyed that we get to be a part of this hero's gaming journey. We can't wait for you to add Spider-Man to your Marvel's Avengers roster in early 2021, and as we've promised before, he will be available at no additional cost to owners of the base game, exclusively on PlayStation.
"Thank you for your time, and I hope you enjoy playing Marvel's Avengers when it launches on PS4 on September 4, 2020 and comes to PS5 later this holiday!"
So, there you have it. It looks like Spider-Man, for the time being, will only be available to Marvel's Avengers players who buy the PlayStation 4 and PlayStation 5 versions for now - whether this exclusivity ends later into 2021, however, is still up in the air.
With Insomniac Games' Marvel's Spider-Man: Miles Morales arriving later this year exclusively on PlayStation too, Sony is certainly ruling the arachnid roost when it comes to Spider-Man content.
---
---
Share this post