A round-up of scores for EA and Motive Studios' new sci-fi action game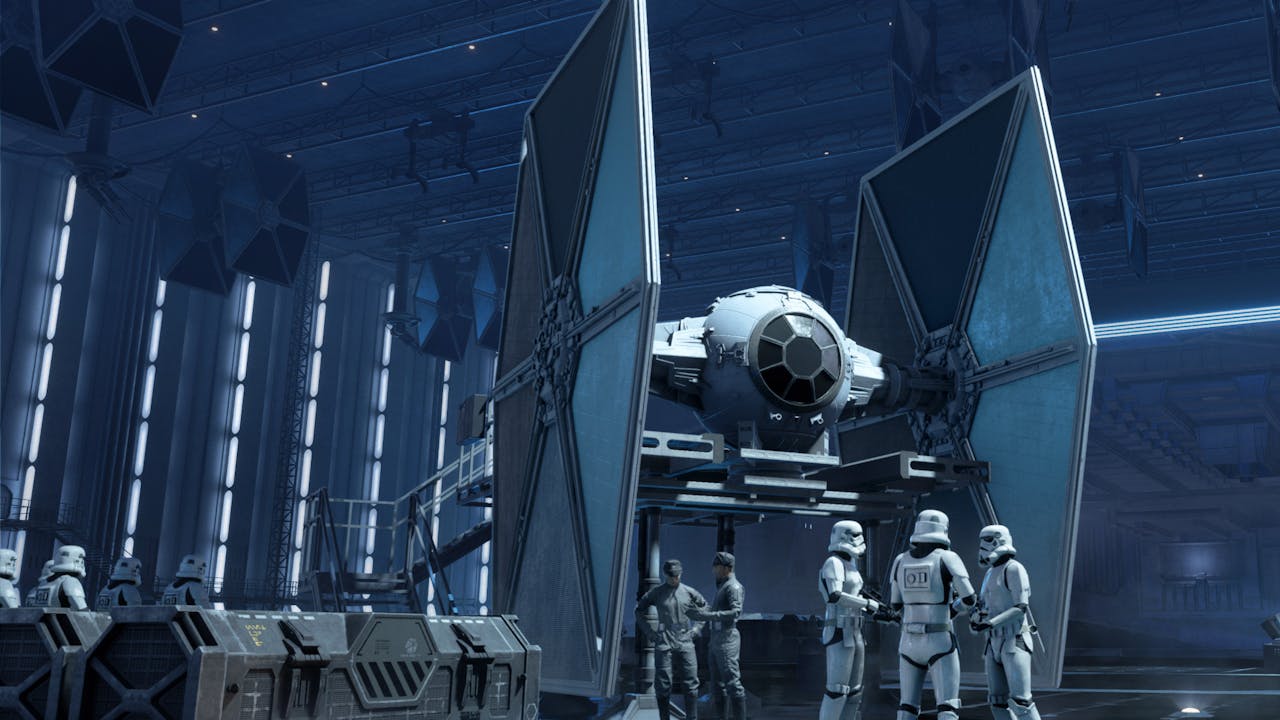 Master the art of starfighter combat in the authentic piloting experience Star Wars™: Squadrons. Buckle up and feel the adrenaline of first-person multiplayer space dogfights...
Star Wars Jedi: Fallen Order whetted our appetite back in November by allowing us to live out our Jedi Knight fantasy on current-gen platforms, and now EA is once again taking to a galaxy far, far away - but this time, it's time to experience the action strictly from the cockpit.
Star Wars: Squadrons throws you into first-person multiplayer space dogfights alongside fellow pilots in strategic 5v5 space battles, as well as allowing you to embark on a single-player campaign - experiencing both sides of the war as playable characters from both the both the New Republic and Imperial fleets.
You'll also be able to full immerser yourself in your surroundings with VR support and earn rewards through play - climbing the ranks and unlocking new components like weapons, hulls, engines, shields, and cosmetic items in a 'fresh and engaging' progression system. If you're a Star Wars fan or fancy taking to the skies (or space) in high-octane aerial combat, Star Wars: Squadrons will most certainly tick those intergalactic boxes.
So, what have the critics been saying about Star Wars: Squadrons so far? Let's find out!
What are the critics saying about Star Wars: Squadrons
At the time of writing, Star Wars: Squadrons had scored 'Generally favorable reviews' with an overall Metascore of 81 on PC. Here's what critics have been saying so far:
Windows Central - "It's a thrilling space combat game, rivaling many of the experiences I've had in Elite: Dangerous with the bonus of being set in one of the most iconic science fiction franchises of all time. If space combat is your thing, you need to own this game" - 90/100
Road to VR - "Star Wars: Squadrons puts you in the lovingly reimaged cockpits from the storied franchise, making you feel like you've truly stepped into the Star Wars universe. All of the hallmarks of a AAA title are here, and the VR mode doesn't disappoint despite not being a true built-for-VR title" - 90/100
PCGamesN - "After such a long wait for a successor to X-Wing and TIE Fighter, Star Wars: Squadrons feels like a lucky shot with a proton torpedo" - 90/100
IGN Italia - "An extremely good new entry in the Star Wars franchise. An excellent game with three great game modes" - 88/100
God is a Geek - "Star Wars: Squadrons is an excellent aerial combat game and a pleasing return to the franchise roots. No gimmicks, no cons, no messing around: anyone who ever dreamed of being a fighter pilot in the Star Wars universe needs to check this out, asap" - 85/100
TheGamer - "The difficulty may push some people away, but those that commit to learning the ropes are in for a thrilling and unforgettable experience" - 80/100
TheSixthAxis - "Star Wars Squadrons has taken an impressive first step in revitalising the Star Wars fighter pilot game. With a tale that feels like a genuine part of the galaxy far, far away, and space combat that gives you the tools to be an X-Wing or TIE fighting ace" - 80/100
Eurogamer Italy - "A game that was much-needed. It is a work of love for all the fans of the saga who grew up with the old dogfight games. Superb graphics for a game packed with action" - 80/100
SpazioGames - "Board the X-Wing or Tie Fighter and journey to a galaxy far, far away. Star Wars: Squadrons is good shooter focused on multiplayer mission-based objectives" - 79/100
---
---
Share this post