Steam Games to Play This Winter
Too much time and too many games, what a conundrum…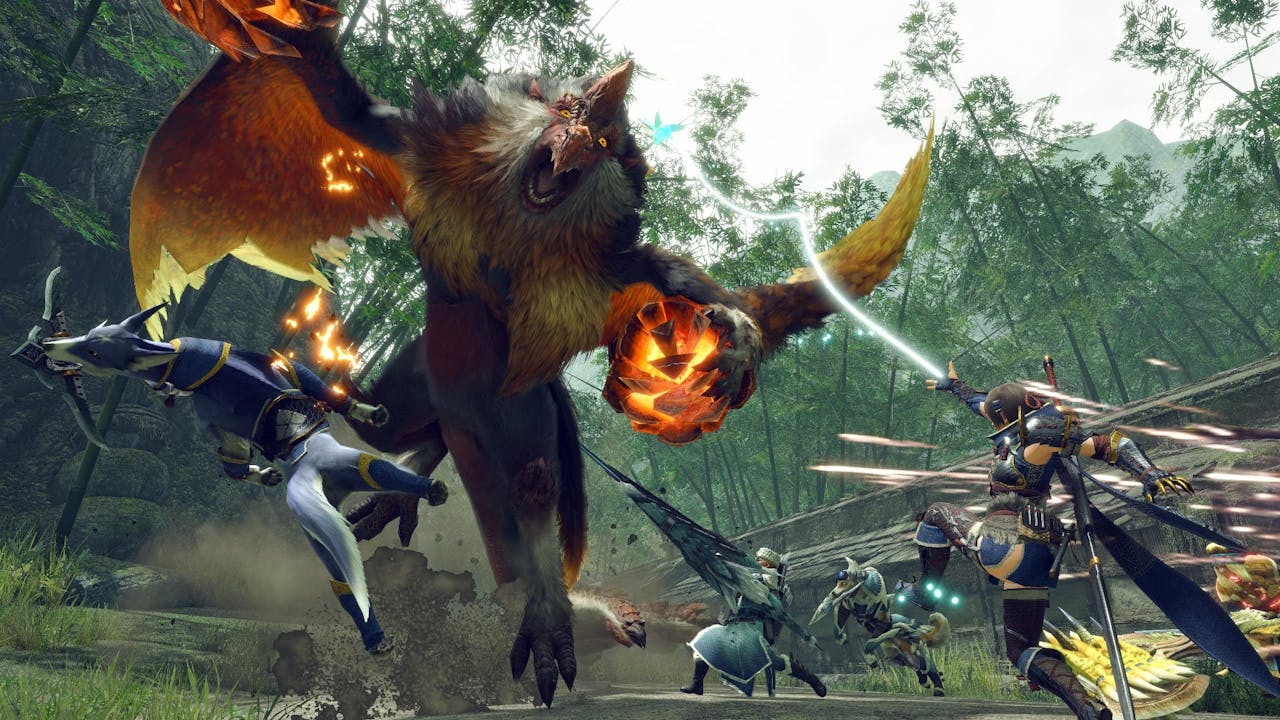 2023 has been an exciting year for games, and with holiday break coming up soon, it's time to cash in any bonuses and favours for one thing: videogames! Steam is brimming with so many excellent titles, you might get some decision paralysis. However, that is why this article exists: to help you decide, and may save some money. Let's start this off right.
Cassette Beasts
Cassette Beasts isn't just another monster-catching game! It's full of amazing creatures, an interesting story, and fun gameplay that can last you hours. I cannot recommend this game enough for fans of Pokémon who aren't too keen to play another Pokémon game.
Collect awesome monsters to use during turn-based battles in this open-world RPG. Combine any two monster forms using Cassette Beasts' Fusion System to create unique and...
Like A Dragon Gaiden: The Man Who Erased His Name
Kiryu Kazuma is back, although he very much doesn't want to be. Even after faking his death and leaving all his loved ones behind, Kiryu is still taken away from his peaceful life and forced into the criminal underworld once again. Featuring the classic Like A Dragon beat 'em up style, style switching, new minigames, and a whole new area to explore, it's going to be a wild ride.
ERASE YOUR PAST TO PROTECT YOUR FUTUREOnce a legendary yakuza, Kazuma Kiryu faked his own death and abandoned his name for the sake of protecting his family. Now, he is thrust...
Hi-Fi Rush
One of the most surprising games to come out this year (like literally, it was shadow-dropped during its announcement), this combination of character action and rhythm genres brings a whole new experience unlike any other. Use the power of music to beat your enemies into scrap with a soundtrack that features amazing artists like Nine Inch Nails and The Prodigy.
In Hi-Fi RUSH feel the beat as wannabe rockstar Chai and his ragtag team of allies rebel against an evil tech megacorp with raucous rhythm combat!
Lies of P
Experience the tale of Pinnochio in a whole new and much more brutal way. In this soulslike game, you play as a puppet mechanoid simply known as P. Unlike any other of his kind, he has the ability to lie. Create and wield unique weapons and use different mechanic arms to fight through the mostly lifeless streets of Krat to find P's creator.
The city of Krat has experienced horrors unlike ever before — the once-faithful servants in the puppets have turned gnarly, destroying everything and everyone in their wake
Moonstone Island
Combining the likes of Stardew Valley, Slay the Spire, and Pokémon, I cannot recommend Moonstone Island enough with its refined gameplay and an interesting story. Plus, everyone in the game can be romanced! What's not to love about this?
Moonstone Island is a creature-collecting life-sim set in an open world with 100 islands to explore.
Killer Frequency
In this love letter to classic slasher films and radio, Killer Frequency is about saving people from a serial killer from the relative comfort of a radio station in a small town. Deal with annoying callers, play music, give life-saving advice, and ride out the night without getting stabbed in the back.
In Killer Frequency it's a late night at KFAM radio station in Gallows Creek, mid-west USA. You can feel something's in the air. You've just started your shift and someone...
The Jackbox Party Pack 10
Jackbox Games is back and wackier than ever! Duel with your friends in apparel combat in Tee K.O. 2, work together in FixyText, hide who you are in Hypnotorious, prove who's the smartest time traveller in Timejinx, and make music in Dodo Re Mi. Fun for the whole family… and maybe a couple other 10,000 people if you want to stream it.
The celebrated franchise returns with 5 new party games in 1 hilarious pack. Reunion? Work Party? Hanging with pals? There's a game for everyone and every occasion, from...
Ratchet & Clank: Rift Apart
The first Ratchet & Clank game to officially make it onto PC, this adventure not only spans across the galaxy but also across dimensions. With the series's trademark weapons and gadgets, it should provide a fun yet heartwarming time as you save the multiverse from evil maniacs.
Go dimension-hopping with Ratchet and Clank as they venture onto a PC near you for the very first time. Help them take on an evil emperor from another reality as you jump...
Resident Evil 4 Remake
Reexperience an absolute classic in a new and much more horrifying way. Resident Evil 4 is pretty timeless, but with new technology and modern features, it would be a serious shame if you haven't at least played a version of this game at least once.
Featuring modernized gameplay, a reimagined storyline, and vividly detailed graphics, Resident Evil 4 marks the rebirth of an industry juggernaut.
Monster Hunter Rise
Dive into the world of Monster Hunter and tackle the fearsome creatures that roam the lands. Use one of the 14 unique weapons and hunt down 72 monsters as you defend Kamura VIllage from the Rampage. Also, pick up the Sunbreak expansion and experience much tougher challenges and additional gameplay that could easily last hundreds of hours.
Rise to the challenge and join the hunt with your Monster Hunter Rise Steam PC key. In the latest installment in the award-winning and top-selling Monster Hunter series,...
This is only a small taste of what's available this winter and there's still hundreds I haven't mentioned. Enjoy your cosy days inside and I hope whatever game you choose, from this article or from your own browsing on Fanatical, that you have a good time with them!
---
---
Share this post