The gang is armed and ready for battle in the upcoming action adventure game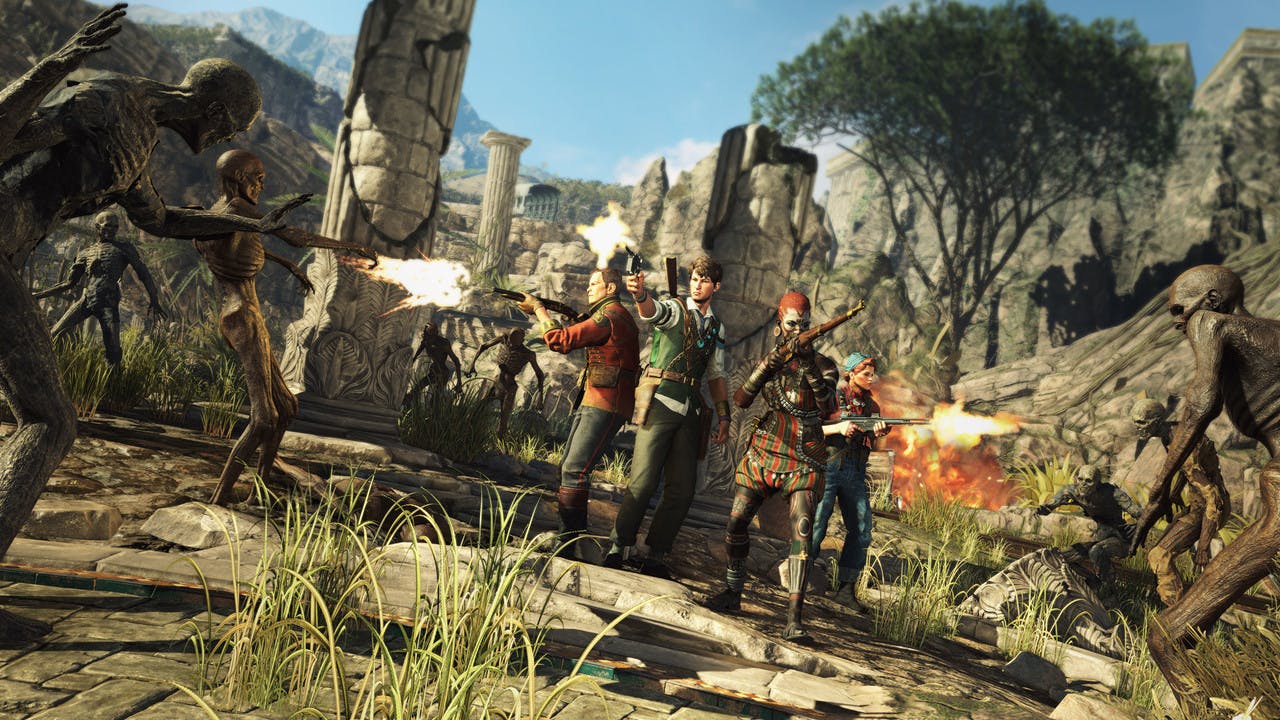 Embark on an exotic journey into danger in a rip-roaring 1930s third person adventure for 1-4 players! Encounter pulse-pounding action and tales of derring-do!
An evil Egyptian Witch Queen has risen from her tomb of 4,000 years to wreak havoc upon the world - bring in the Strange Brigade!
Set in the 1930s, action-adventure Strange Brigade sees players take on mummies, giant scorpions and other monstrosities that have awoken from their ancient tombs in a frantic co-op shooter setting - filled with traps and secrets to uncover. With up to four players in a team, gamers will explore Ancient Egypt's puzzles and go up against the evil Seteki, who is hellbent on raising the dead and bringing an end to humanity.
Each playable character has their own personalities, traits, weapons and special abilities to wield in combat, which will appease players who like to mix things up or have a particular playstyle and weapon choice.
Meet your heroes
To date, five playable characters have been confirmed for launch, with others expected to appear in additional DLC content further down the line.
Archimedes de Quincey
Archimedes is a British scholar who loves nothing more than unearthing the mysteries of the ancient past. His weapon choices includes the Kingsley Special submachine gun and sticky grenades.
Special Ability: Beetle Blitz - A homing attack that hits multiple enemies.
Frank Fairburne
Marksman Frank is a British soldier with top notch sharpshooting skills, combined with a cool temperament and leader-like traits. Gamers might be familiar with the surname Fairburne, with Karl Fairburne appearing in Rebellion's Sniper Elite franchise - there's no confirmation yet as to whether these two characters are related, but that would make an interesting backstory.
Frank's weapon choices are the .303 Huntsman rifle and dynamite.
Special ability: Dynamite Dash - A rush attack which sees enemies hit into the air and explode when they hit the ground.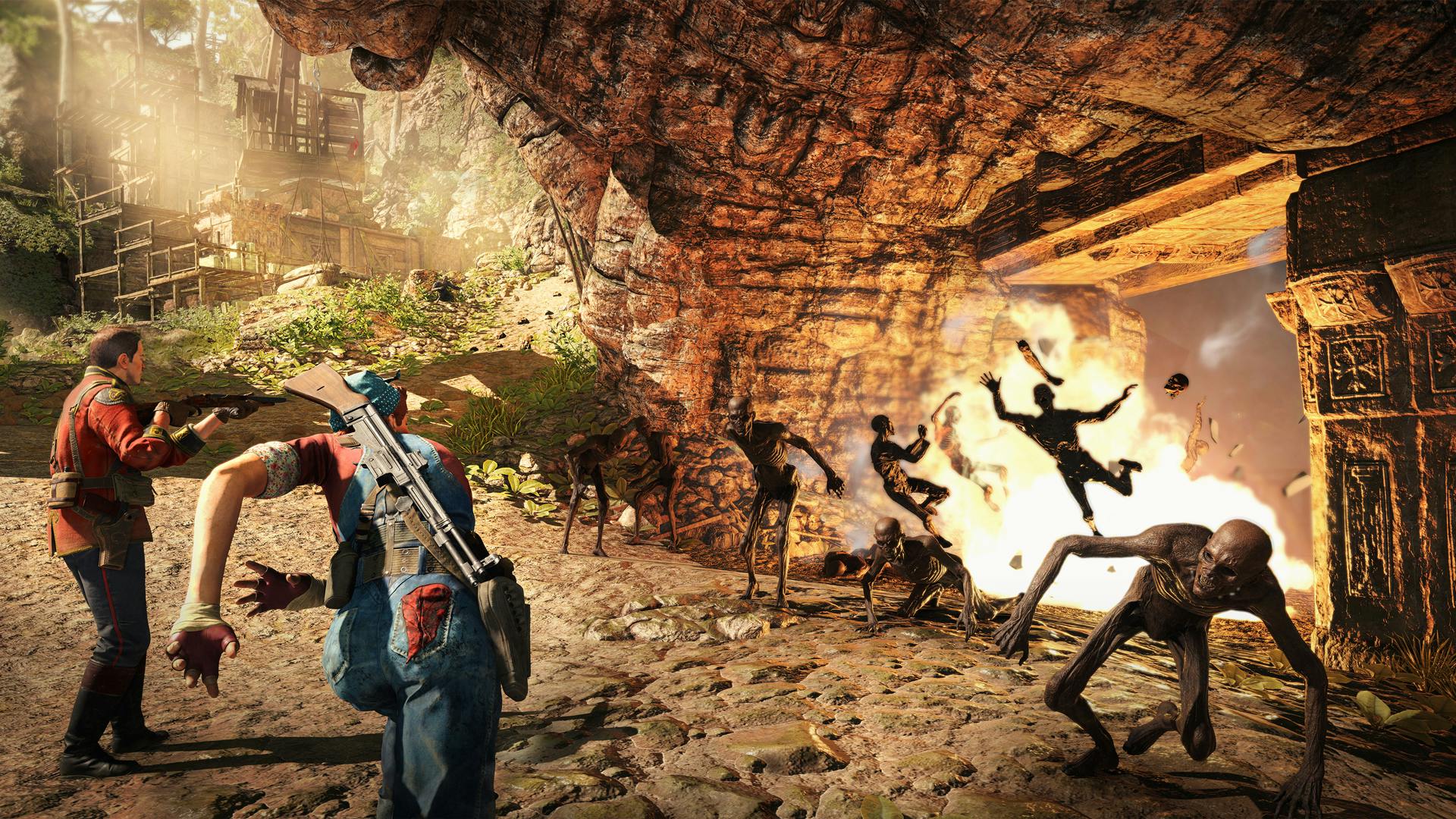 Gracie Braithwaite
A northern gal, Gracie is a British engineer blunt and straight-to-the-point nature contrasts with other members of the group. Nevertheless, she's an essential member of the team and works well as an operative.
Gracie's weapon choices include a double-barrel shotgun and grenades.
Special ability: Typhoon Snake - Enemies are dragged towards her and then used as an explosive projectile.
Nalangu Rushida
Nalangu is a Maasai warrior from Kenya, who previously served in a witch-warrior cult that protected locals from demonic creatures. Her new role with the Brigade will see her protecting humanity as a whole, no pressure!
Her weapon choices include the Chamerlain Automatic rifle and Molotov Cocktails.
Special ability: Raging Aura - A powerful blast that can damage multiple enemies within radius.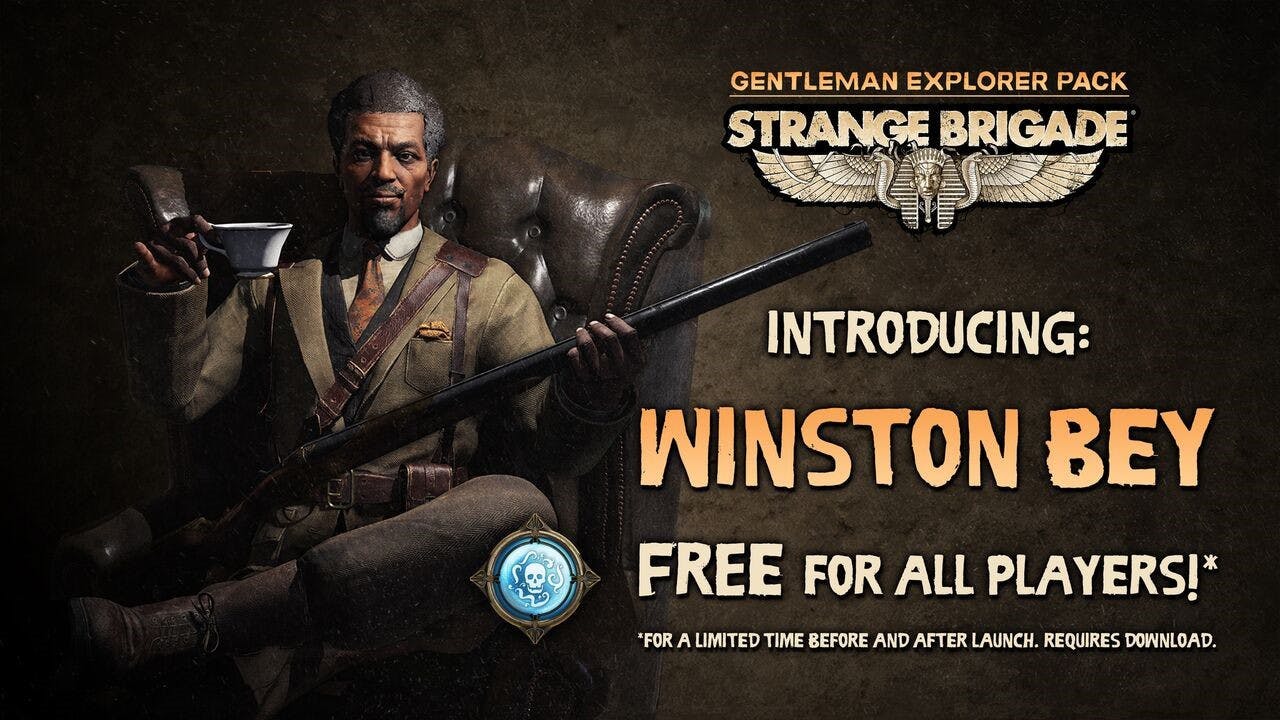 Winston Bey
Yesterday (August 23rd) Rebellion announced that a fifth character - Winston Bey - would be playable at launch, for free, as long as player pre-purchase or purchase the game in the first month of release. Winston is a prospector, journalist, spy, diplomat, and traveler - a man of many talents apparently.
There's no confirmation on his set weapons, although from recently released images it appears that he will have a rifle, nor confirmation on his special ability.
---
---
Share this post