Don't miss out on sensational summer deals to add to your games library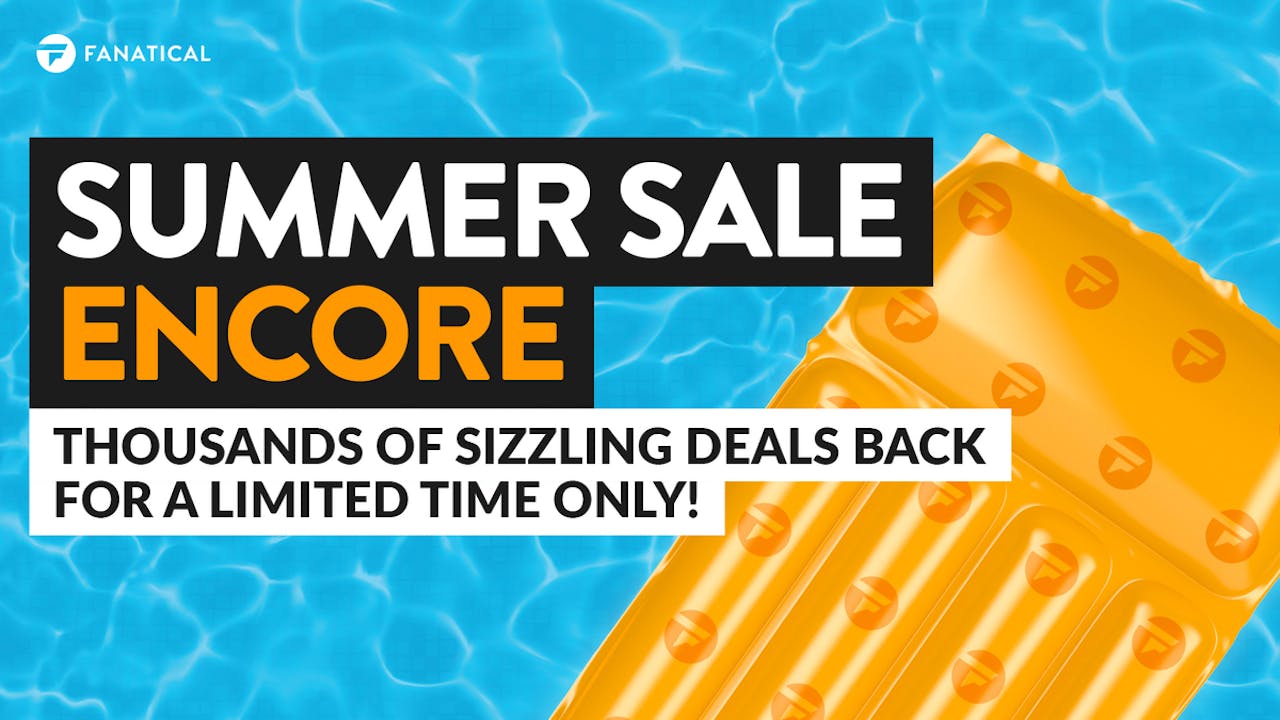 The sun is setting on our Summer Sale, but there's still time to whip up a few sizzling deals as we bring your our big Encore event!
Right now, you can save up to 97% on a whole host of red hot AAA and Indie PC games from the likes of Capcom, Ubisoft, Bethesda, 2K, SEGA and much more.
Thousands of titles are in the mix, but these deals will set with the sun very soon - so don't miss out!
Last chance deals - Top picks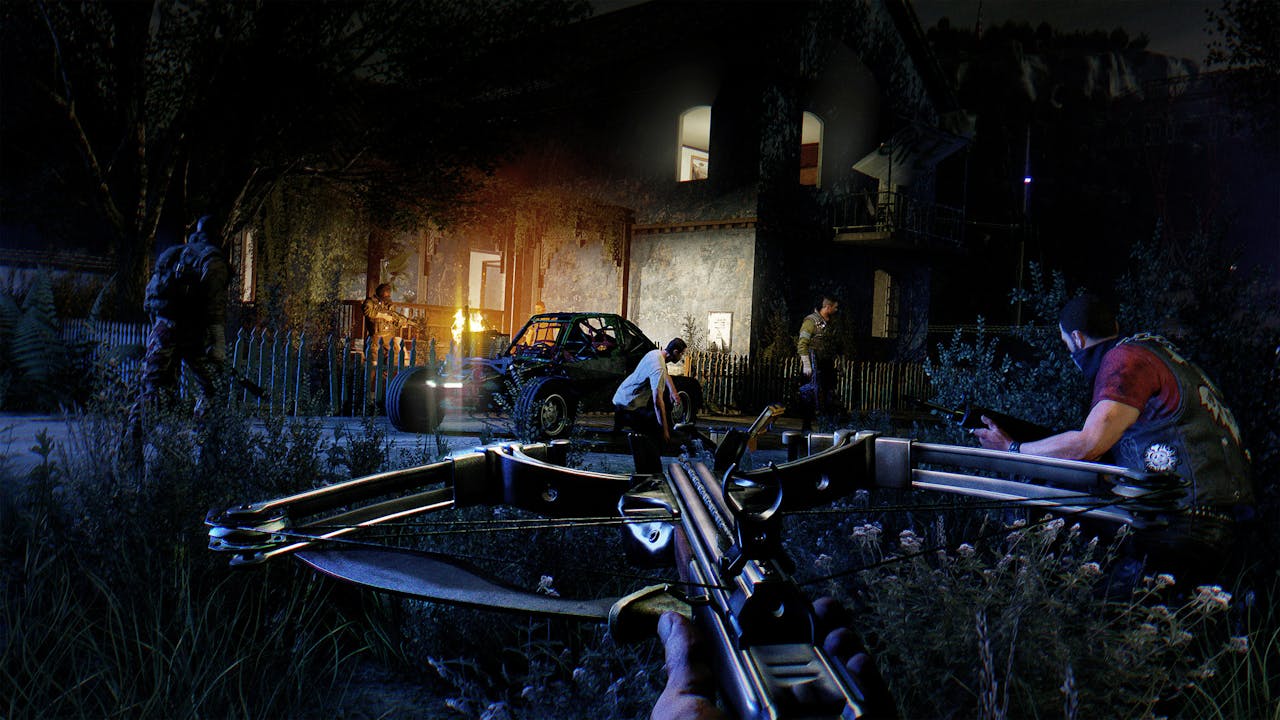 <b><a href="https://www.fanatical.com/game/barotrauma">Barotrauma</a> - SAVE 68%</b>
<b><a href="https://www.fanatical.com/game/biomutant">BIOMUTANT</a> - SAVE 10%</b>
<b><a href="https://www.fanatical.com/game/call-of-duty-modern-warfare-3">Call of Duty: Modern Warfare 3</a> - SAVE 50%</b>
<b><a href="https://www.fanatical.com/game/command-modern-operations">Command: Modern Operations</a> - SAVE 50%</b>
<b><a href="https://www.fanatical.com/game/conan-exiles">Conan Exiles</a> - SAVE 67%</b>
<b><a href="https://www.fanatical.com/dlc/conan-exiles-isle-of-siptah">Conan Exiles: Isle of Siptah</a> - SAVE 20%</b>
<b><a href="https://www.fanatical.com/game/dying-light-platinum-edition">Dying Light - Platinum Edition</a> - SAVE 60%</b>
<b><a href="https://www.fanatical.com/game/dying-light-enhanced-edition">Dying Light: The Following – Enhanced Edition</a> - SAVE 60%</b>
<b><a href="https://www.fanatical.com/bundle/everspace-ultimate-edition">Everspace Ultimate Edition</a> - SAVE 85%</b>
<b><a href="https://www.fanatical.com/game/frostpunk">Frostpunk</a> - SAVE 74%</b>
<b><a href="https://www.fanatical.com/bundle/frostpunk-game-of-the-year-edition">Frostpunk: Game of the Year Edition</a> - SAVE 64%</b>
<b><a href="https://www.fanatical.com/game/guilty-gear-xrd-revelator-and-rev-2-all-in-one-and-dlc-characters">GUILTY GEAR Xrd -REVELATOR- (+DLC Characters) + REV 2 All-in-One (does not include optional DLCs)</a> - SAVE 80%</b>
<b><a href="https://www.fanatical.com/game/hello-neighbor">Hello Neighbor</a> - SAVE 50%</b>
<b><a href="https://www.fanatical.com/game/house-party">House Party</a> - SAVE 37%</b>
<b><a href="https://www.fanatical.com/game/iconoclasts">Iconoclasts</a> - SAVE 77%</b>
<b><a href="https://www.fanatical.com/bundle/kingdom-come-deliverance-royal-edition">Kingdom Come: Deliverance - Royal Edition</a> - SAVE 66%</b>
<b><a href="https://www.fanatical.com/game/monster-train">Monster Train</a> - SAVE 50%</b>
<b><a href="https://www.fanatical.com/game/mount-blade-ii-bannerlord">Mount & Blade II: Bannerlord</a> - SAVE 10%</b>
<b><a href="https://www.fanatical.com/game/pillars-of-eternity-ii-deadfire-obsidian-edition">Pillars of Eternity II: Deadfire - Obsidian Edition</a> - SAVE 67%</b>
<b><a href="https://www.fanatical.com/game/remnant-from-the-ashes">Remnant: From the Ashes</a> - SAVE 55%</b>
<b><a href="https://www.fanatical.com/game/rim-world">RimWorld</a> - SAVE 17%</b>
<b><a href="https://www.fanatical.com/dlc/rim-world-royalty">RimWorld - Royalty</a> - SAVE 10%</b>
<b><a href="https://www.fanatical.com/game/roguebook">Roguebook</a> - SAVE 20%</b>
<b><a href="https://www.fanatical.com/game/rpg-maker-mv">RPG Maker MV</a> - SAVE 75%</b>
<b><a href="https://www.fanatical.com/game/rpg-maker-mz">RPG Maker MZ</a> - SAVE 30%</b>
<b><a href="https://www.fanatical.com/bundle/stalker-complete-bundle">S.T.A.L.K.E.R. Complete Bundle</a> - SAVE 72%</b>
<b><a href="https://www.fanatical.com/game/session-skateboarding-sim-game">Session: Skateboarding Sim Game</a> - SAVE 30%</b>
<b><a href="https://www.fanatical.com/game/sid-meiers-civilization-vi-new-aspyr">Sid Meier's Civilization VI</a> - SAVE 77%</b>
<b><a href="https://www.fanatical.com/game/sid-meier-s-civilization-vi-anthology-aspyr">Sid Meier's Civilization® VI Anthology</a> - SAVE 55%</b>
<b><a href="https://www.fanatical.com/game/sim-city-4-deluxe-edition">SimCity 4 Deluxe Edition</a> - SAVE 85%</b>
<b><a href="https://www.fanatical.com/bundle/star-wars-knights-of-the-old-republic-pack">Star Wars: Knights of the Old Republic I & II Pack</a> - SAVE 75%</b>
<b><a href="https://www.fanatical.com/game/stronghold-warlords">Stronghold: Warlords</a> - SAVE 33%</b>
<b><a href="https://www.fanatical.com/game/stronghold-warlords-special-edition">Stronghold: Warlords - Special Edition</a> - SAVE 33%</b>
<b><a href="https://www.fanatical.com/game/superhot-vr">SUPERHOT VR</a> - SAVE 48%</b>
<b><a href="https://www.fanatical.com/game/the-jackbox-party-pack-3">The Jackbox Party Pack 3</a> - SAVE 42%</b>
<b><a href="https://www.fanatical.com/game/the-jackbox-party-pack-4">The Jackbox Party Pack 4</a> - SAVE 46%</b>
<b><a href="https://www.fanatical.com/game/the-jackbox-party-pack-6">The Jackbox Party Pack 6</a> - SAVE 45%</b>
<b><a href="https://www.fanatical.com/game/the-jackbox-party-pack-7">The Jackbox Party Pack 7</a> - SAVE 48%</b>
<b><a href="https://www.fanatical.com/bundle/the-jackbox-quintpack">The Jackbox Quintpack</a> - SAVE 40%</b>
<b><a href="https://www.fanatical.com/game/transport-fever-2">Transport Fever 2</a> - SAVE 50%</b>
<b><a href="https://www.fanatical.com/game/trine-4-the-nightmare-prince">Trine 4: The Nightmare Prince</a> - SAVE 77%</b>
<b><a href="https://www.fanatical.com/game/trine-ultimate-collection">Trine Ultimate Collection</a> - SAVE 72%</b>
<b><a href="https://www.fanatical.com/game/tropico-6">Tropico 6</a> - SAVE 50%</b>
<b><a href="https://www.fanatical.com/game/tropico-6-el-prez-edition">Tropico 6 - El Prez Edition</a> - SAVE 50%</b>
<b><a href="https://www.fanatical.com/game/warhammer-40-000-mechanicus-omnissiah-edition">Warhammer 40,000: Mechanicus OMNISSIAH EDITION</a> - SAVE 69%</b>
<b><a href="https://www.fanatical.com/game/warhammer-chaosbane-slayer-edition">Warhammer: Chaosbane - Slayer Edition</a> - SAVE 74%</b>
<b><a href="https://www.fanatical.com/game/warhammer-vermintide-2">Warhammer: Vermintide 2</a> - SAVE 86%</b>
<b><a href="https://www.fanatical.com/game/warhammer-vermintide-2-collectors-edition">Warhammer: Vermintide 2 - Collector's Edition</a> - SAVE 76%</b>
<b><a href="https://www.fanatical.com/dlc/warhammer-vermintide-2-winds-of-magic">Warhammer: Vermintide 2 - Winds of Magic</a> - SAVE 55%</b>
---
---
Share this post