Summer Sale - Spend and Get Rewards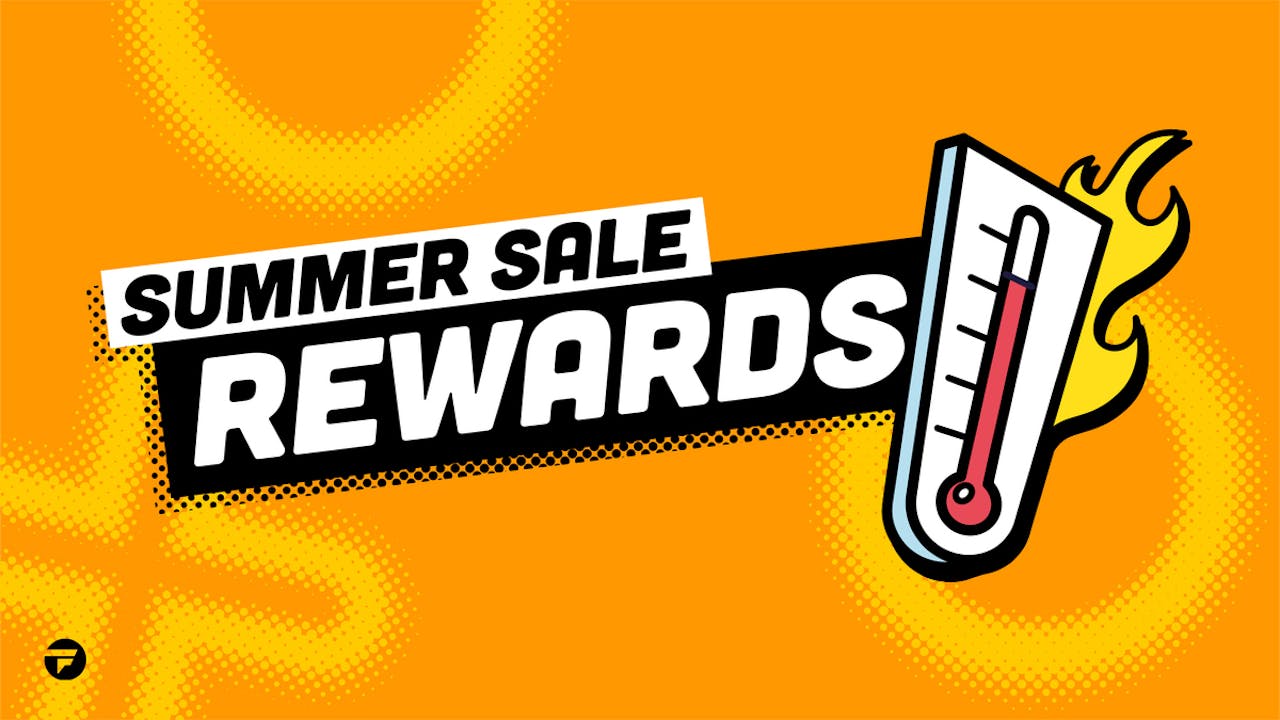 Our Summer Sale is here! From the 8th of August and running until 21st of August, not only can you get some of the best gaming deals on thousands of games including big name titles from as Capcom, Bandai and Quest VR, you can also loot up on bonus rewards as you spend! Unlock access to free games, discounts and cash to spend in store when you purchase bundles and games during the Summer Sale.
So how do you get rewards? Just spend. It really is that easy! Every purchase you make throughout the Summer Sale adds to your total spend, and you'll get a reward at $10 / £10, $20 / £20, $30 / £30, $40 / £40, and $50 / £50! Your rewards will be sent to your email address before 22nd of August. Find out how much you've spent using our reward thermometer!
At $10 you will get a mystery spend up to $40!
At $20 you can choose a free "Very Positive" game!
At $30 you will get $3 off of our Platinum Collection bundle!
At $40 you will get a free mystery game!
At $50 you can choose a free "Overwhelmingly Positive" game!
---
---
Share this post