Over 2,000 deals available now for the big event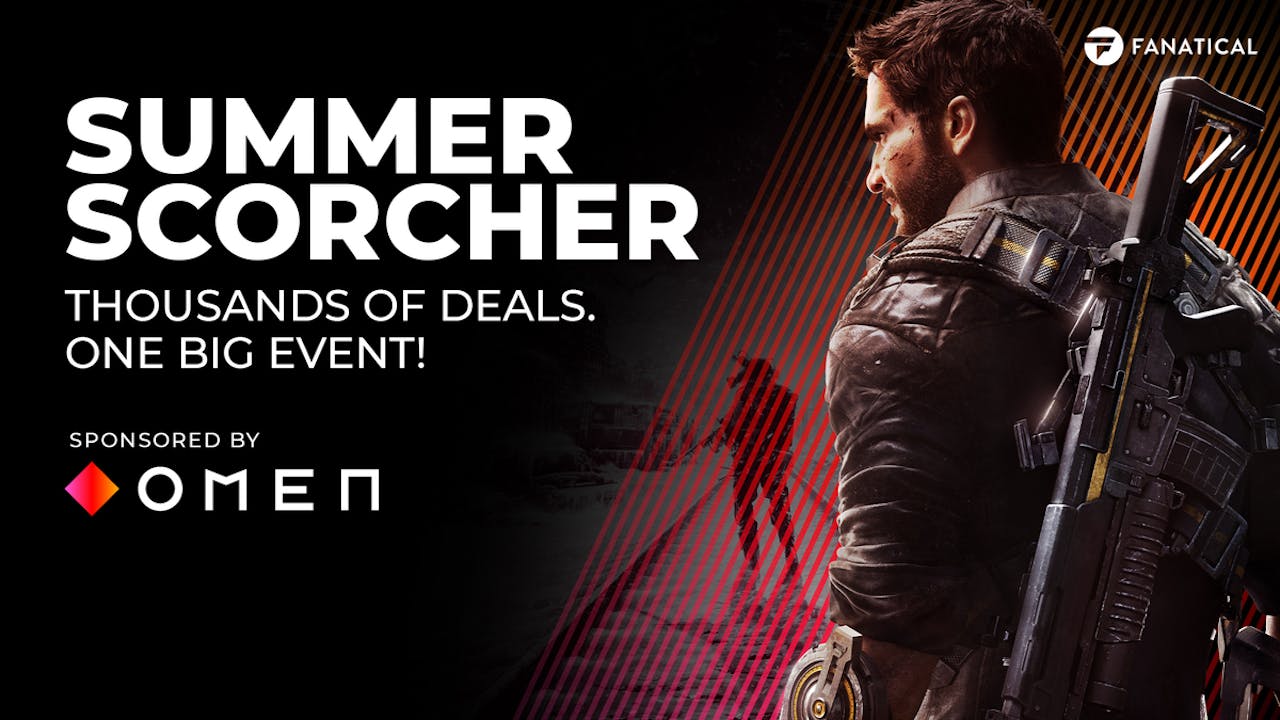 Blazing onto the Fanatical Store, the Summer Scorcher event has arrived and is bringing you over 2,000 superhot deals on awesome PC games and more!
The event, sponsored by HP OMEN, has must-have savings on some of the best AAA and Indies around with the likes of Ubisoft, EA, Bethesda and many more publishers and developers included throughout. If you spend $10 or more in a single purchase during Summer Scorcher, you'll also get to claim a FREE game or coupon to spend on store!
Summer Scorcher will also have Flash Deals launching each day, with amazing deals lasting 24 and 48-hour periods.
In addition to the thousands of game deals launching during the event, we'll also be bringing you some new and returning exclusively curated bundles with huge savings on sizzling selections. Week Three of The Big OMEN Giveaway has also arrived, so don't miss out on the chance of winning a VR headset and games courtesy of HP OMEN.
For daily deal updates and more announcements, check them out below!
Summer Scorcher - Day Eleven deals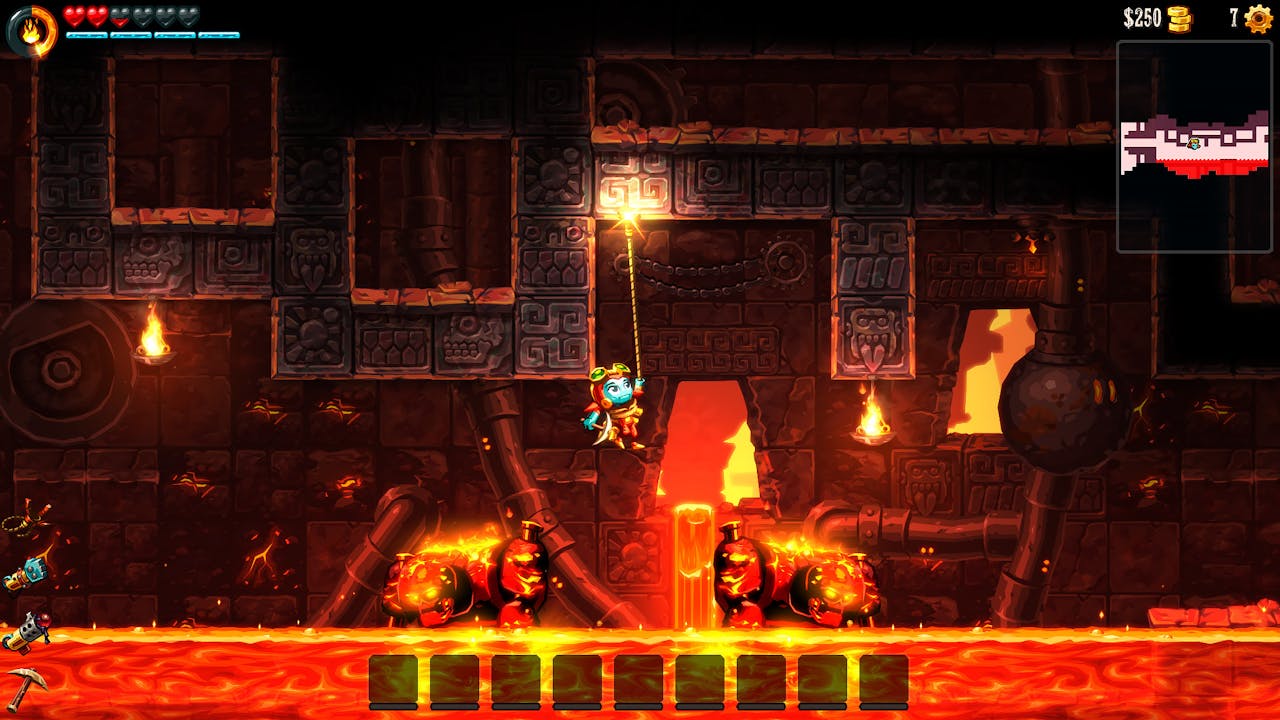 DAY ELEVEN FLASH DEALS
Conan Exiles - SAVE 74% (24 HOURS)
SteamWorld Dig 2 - SAVE 75% (48 HOURS)
-
DAY ELEVEN DEALS
<b><a href="https://www.fanatical.com/game/alex-kidd-in-miracle-world-dx">Alex Kidd in Miracle World DX</a> - SAVE 17%</b>
<b><a href="https://www.fanatical.com/game/conan-exiles">Conan Exiles</a> - SAVE 74%</b>
<b><a href="https://www.fanatical.com/game/f-1-race-stars-complete-edition">F1 RACE STARS Complete Edition</a> - SAVE 97%</b>
<b><a href="https://www.fanatical.com/game/fantasy-versus">Fantasy Versus</a> - SAVE 80%</b>
<b><a href="https://www.fanatical.com/game/forward-to-the-sky">Forward to the Sky</a> - SAVE 50%</b>
<b><a href="https://www.fanatical.com/game/giga-wrecker">GIGA WRECKER</a> - SAVE 55%</b>
<b><a href="https://www.fanatical.com/game/greed-fall-gold-edition">Greedfall - Gold Edition</a> - SAVE 15%</b>
<b><a href="https://www.fanatical.com/dlc/greed-fall-the-de-vespe-conspiracy">Greedfall - The De Vespe Conspiracy</a> - SAVE 15%</b>
<b><a href="https://www.fanatical.com/game/mundaun">Mundaun</a> - SAVE 20%</b>
<b><a href="https://www.fanatical.com/game/overlord-ultimate-evil-collection">Overlord: Ultimate Evil Collection</a> - SAVE 98%</b>
<b><a href="https://www.fanatical.com/game/panty-party">Panty Party</a> - SAVE 50%</b>
<b><a href="https://www.fanatical.com/game/persona-4-golden">Persona 4 Golden</a> - SAVE 45%</b>
<b><a href="https://www.fanatical.com/dlc/phoenix-point-year-one-edition-festering-skies-dlc">Phoenix Point Year One Edition: Festering Skies DLC</a> - SAVE 18%</b>
<b><a href="https://www.fanatical.com/game/red-solstice-2-survivors">Red Solstice 2: Survivors</a> - SAVE 20%</b>
<b><a href="https://www.fanatical.com/game/sid-meier-s-civilization-vi-anthology-aspyr">Sid Meier's Civilization® VI Anthology</a> - SAVE 15%</b>
<b><a href="https://www.fanatical.com/game/sid-meier-s-civilization-vi-anthology">Sid Meier's Civilization® VI Anthology</a> - SAVE 15%</b>
<b><a href="https://www.fanatical.com/dlc/snow-runner-year-1-pass">SnowRunner - Year 1 Pass</a> - SAVE 15%</b>
<b><a href="https://www.fanatical.com/game/steam-world-dig-2">SteamWorld Dig 2</a> - SAVE 75%</b>
<b><a href="https://www.fanatical.com/game/stonefly">Stonefly</a> - SAVE 20%</b>
---
---
Share this post