System Shock Hands-on Impressions
By
William Brett
- 29th May 2023
Games
Board Citadel Station and defeat SHODAN!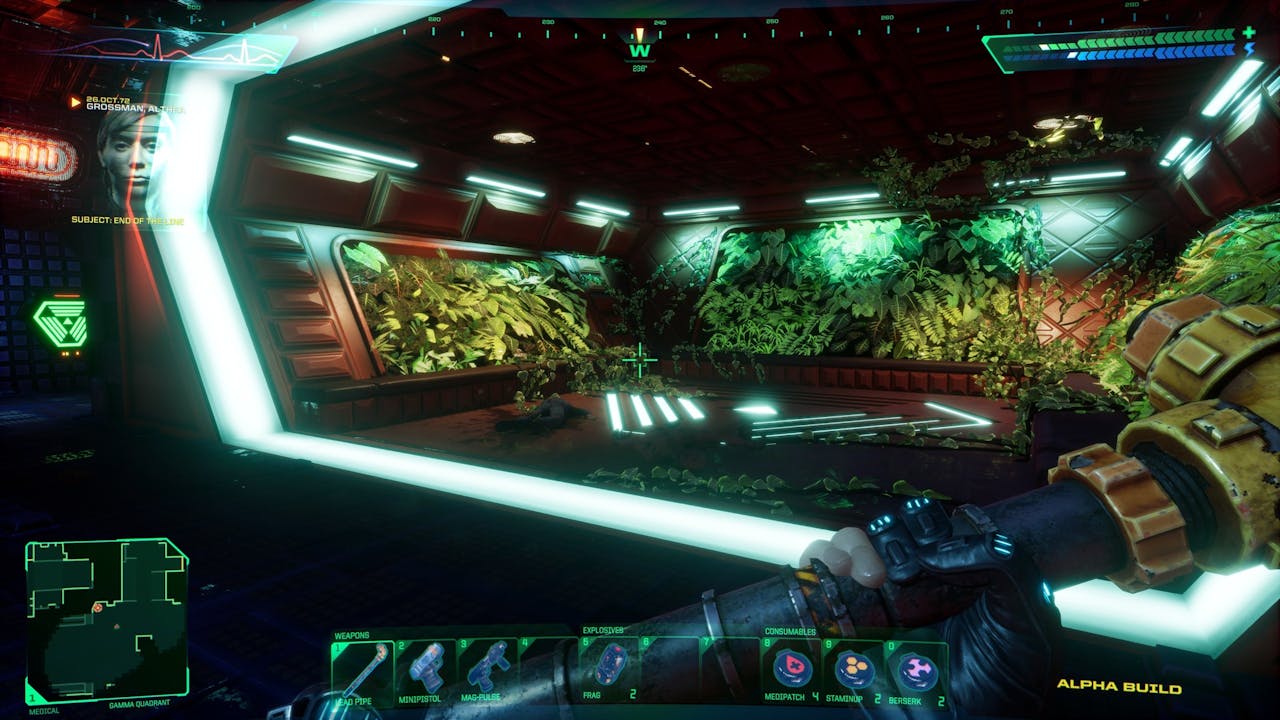 System Shock is the fully fledged remake of the ground breaking original from 1994, combining cult gameplay with all-new HD visuals, updated controls, an overhauled interface...
Aboard Citadel Station, it's up to you to defeat the malevolent AI, SHODAN, and her army of mutants and cyborgs... or watch her land on Earth and make everyone else suffer the same fate as the torn-down space station.
System Shock is a welcome blast to the past into classic retro survival titles. Armed with only a tube, survive the space station and hold your end of the bargain to save humanity from suffering the same fate.
A Malignant AI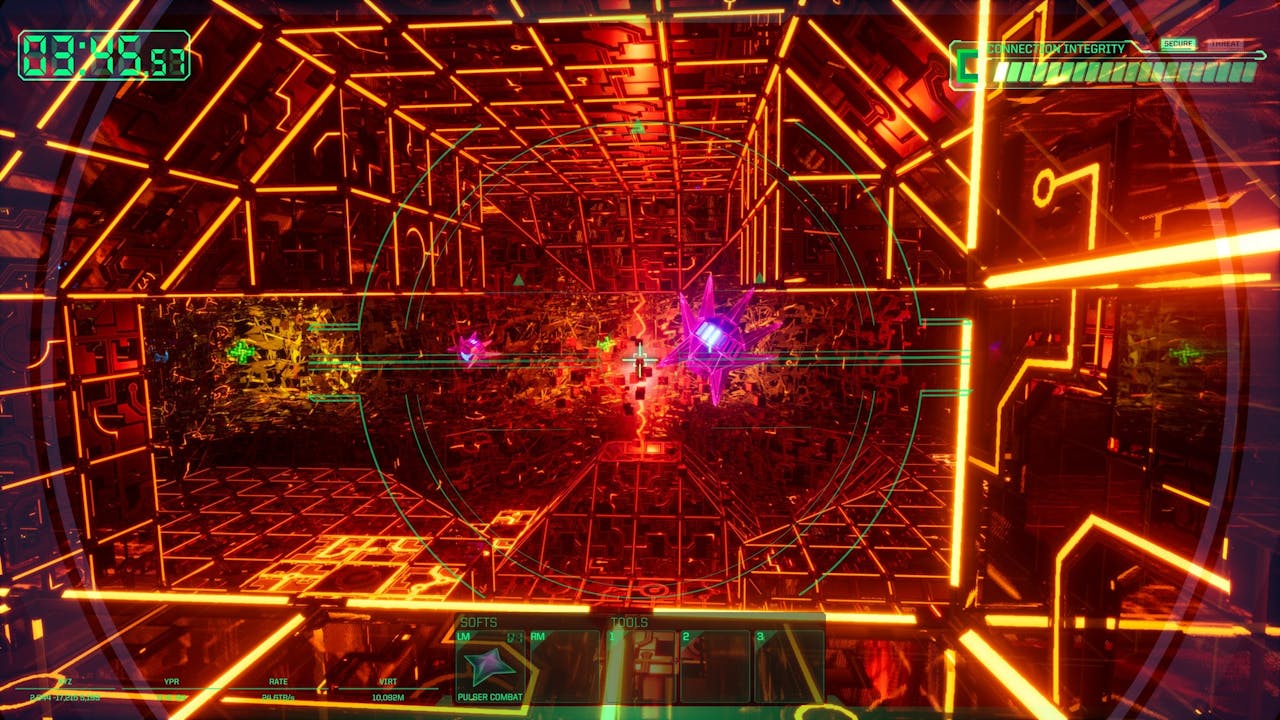 Fight back against one of the most iconic villains — SHODAN, the protagonist and lead villain of System Shock! She has turned everything and everyone within the space station into a form of mutant and turned all cyborgs against humans — and that means you.
Using a variety of weapons, from a wrench to various guns — futuristic and not — you will need to traverse the space station and work your way to SHODAN in order to turn her off and defeat her. But before you do, you'll need to face a swarm of enemies that stand in your way.
The space station is filled to the brim with foes that you'll have to face. From simple mutants to advanced AI robots with laser-beam armaments, you're going to fight through all of them to accomplish your goal. There is an impressive amount of level design, with each new one offering new enemies to face with gimmicks and mechanics to overcome!
A Vast Arsenal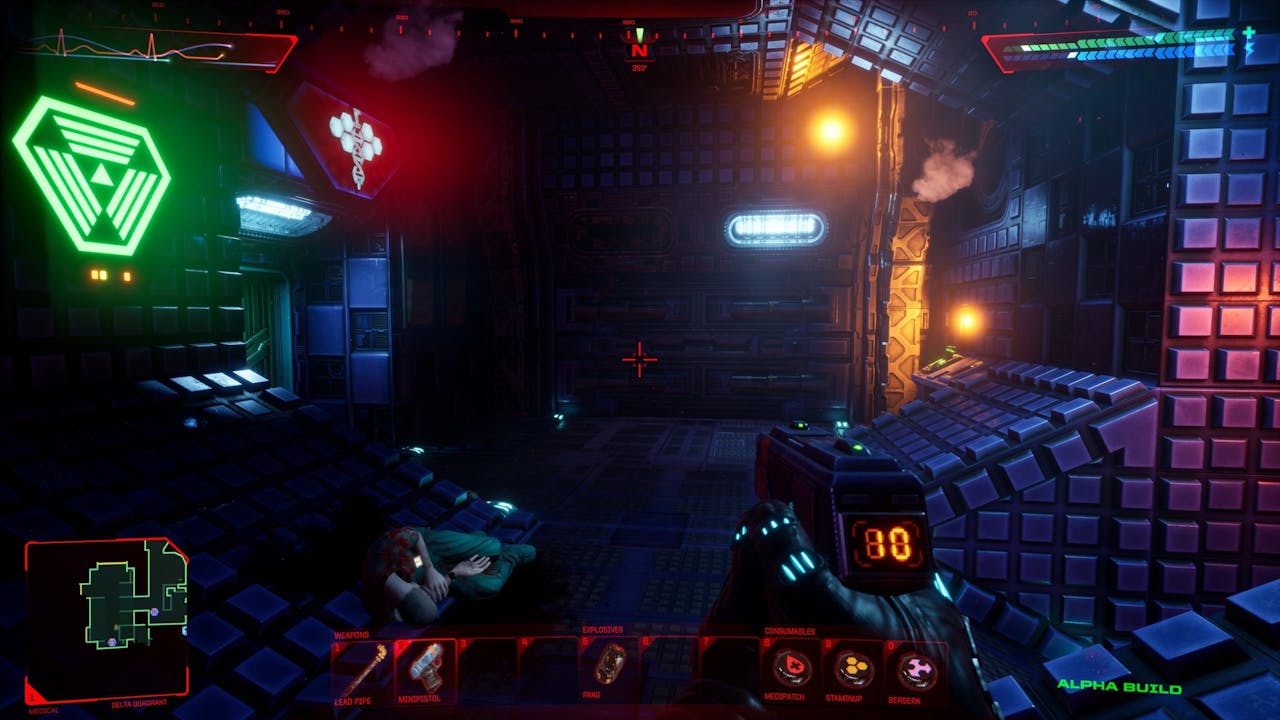 To defeat the foes, you'll need to take advantage of all of your weapons, and many of them have different styles! Adjusting accordingly to each encounter, you'll change from melee combat to long-distance weapons, guns that pierce through enemy armour, and even chemicals that enhance your combat ability at the cost of a side effect later on.
My favourite weapon by far is the Sparq Beam, as its bordering infinite ammo allows you to be able to use it more freely in contrast to other ones that have a limited quantity. Not only that but shooting enemies with an electric beam is endlessly fun!
Switching guns strategically wasn't the only immersive part of the combat, as you can also pick up the weapons from dead foes and take the ammo from each one, giving you a higher quantity of munition to take into battle and always offering a new way to restock! The scarcity of ammunition and supplies was only as present as my stubbornness to search for resources, not that System Shock discouraged me from doing so.
Survival At All Costs
Scattered throughout the ship are various supplies you'll want to explore and find. Although you can feasibly get from point A to point B with ease, you're first going to want to explore points C, D, E, and F, not just because of a scarce amount of items.
With each "Junk" item, you can vaporise and turn it into Scrap that you will then use to get Credits and then buy actually useful stuff, like ammunition and medicinal supplies. Exploring also nets you new guns to either pilfer for bullets or discover new weapons, but likely my favourite thing about exploration was the various upgrades and stories you could find around the ship.
Short memos explain stories within the spaceship for lore aficionados and upgrades to your Hacker include a slew of useful abilities and passives that make it easier to manoeuvre the ship and find important items. From being able to see enemy health bars to a shield that protects you from hits, exploration is key for survival, but System Shock doesn't let the constant grind for supplies become boring.
An Immersive Retro Experience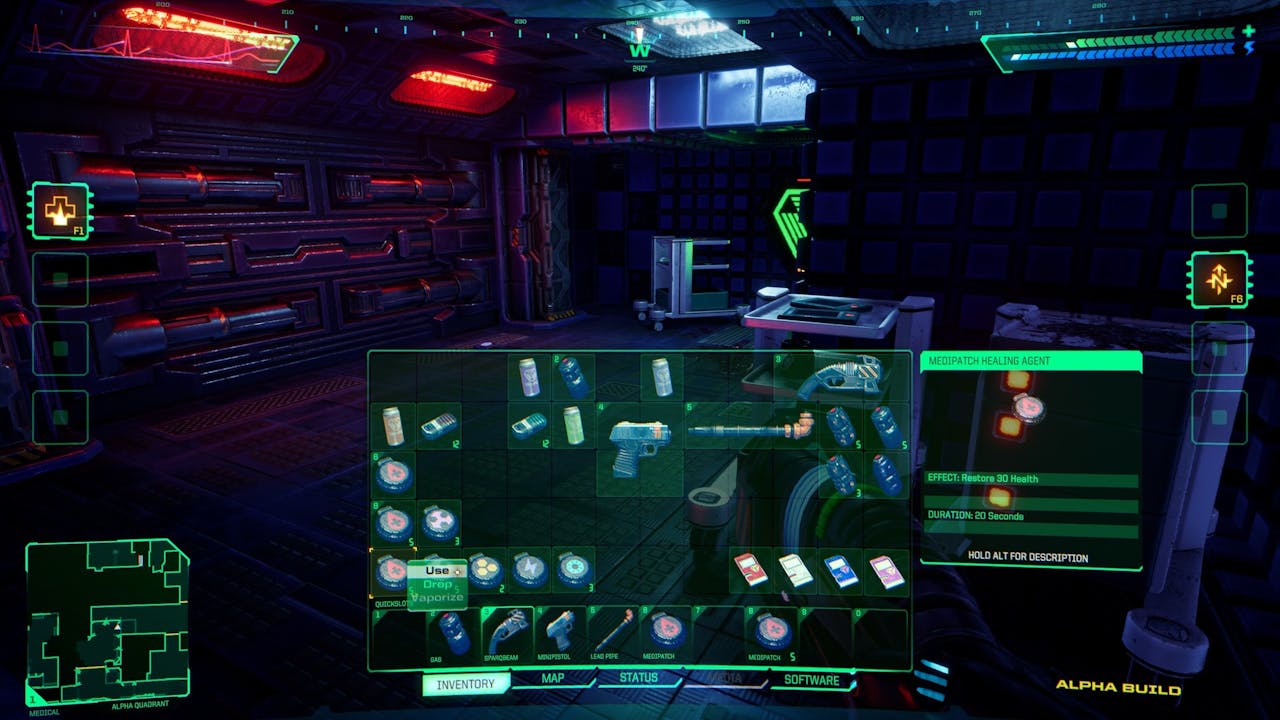 Over everything else, System Shock stays true to its retro roots and doesn't hold your hand throughout your experience. It's up to you and your wit to find out how items work together, where to go next, and what your next step is. Without a quest log or indicators to your next goal, you'll need to map out your path yourself and find your next point of interest to advance.
The gorgeous environment of the space station is simply breathtaking with a side of retro, making getting lost all the more enjoyable.
Vibrant colours and blues fill the room with electricity and energy, while dark corridors and retro-inspired graphics remind you of the roots. Better yet for the immersion is the game's seamless continuity — your exploration will never be interrupted by a loading screen.
Verdict
Plainly put, System Shock is a great title to experience. If you liked the original title, if you like survival horrors, or even if you like retro experiences with upgraded, modern mechanics, System Shock does a great job at being a fantastic all-around title.
---
---
Share this post