Take on the new Beastmen faction in Vermintide II: Winds of Magic DLC
A new horde rises in Fatshark's co-op hack and slash Steam PC game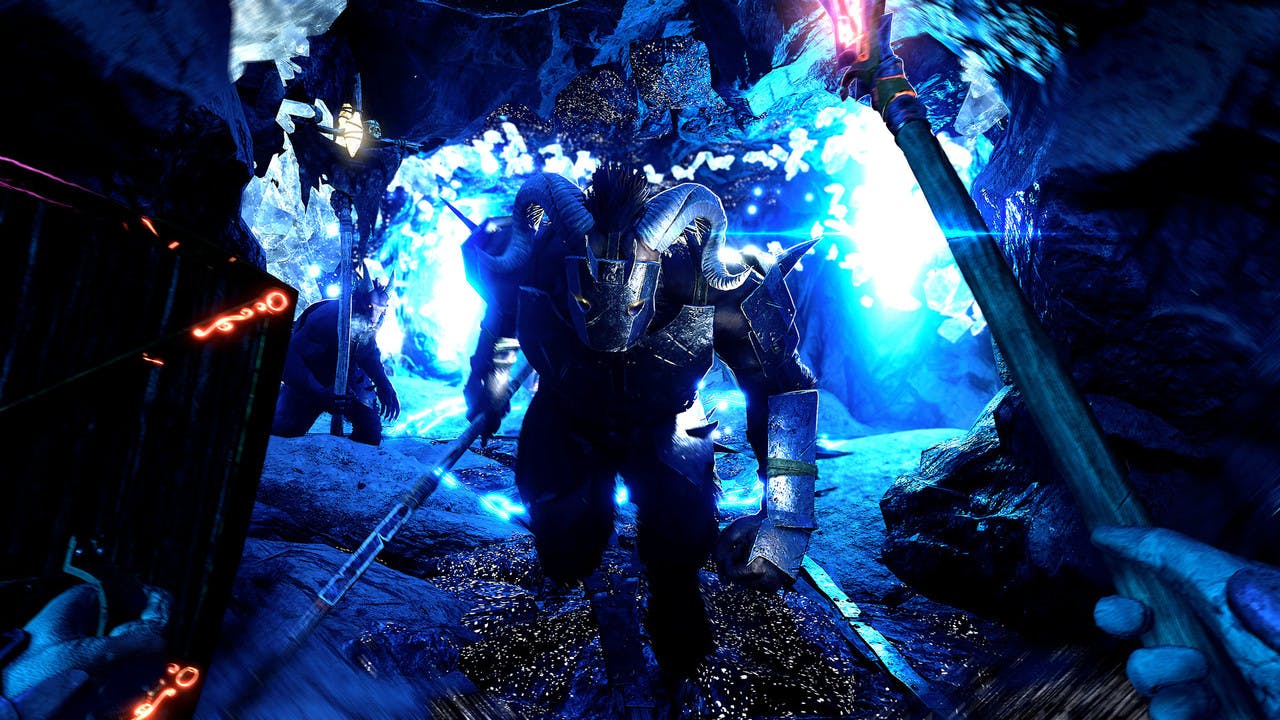 The first expansion for Warhammer: Vermintide 2 brings a brand new enemy faction and new challenges to the game. Buy Warhammer: Vermintide 2 - Winds of Magic.
If fending off dozens of Skaven rats and the rotting Chaos army in confined spaces wasn't enough of a challenge, Vermintide II is turning up the heat with its new expansion.
Winds of Magic, which launches on August 13th 2019, sees a meteor crash in the Reikland, with the Beastmen emerging from the depths of the Reikwald forest - rushing to the epicenter to claim it as a Herdstone. The Beastmen are described as 'grotesque hybrids of humans and beasts' boasting both intelligence and cunning hunting skills like wild animals.
In a bid to stop this new enemy, the five Heroes of the Vermintide game series will have new weapons to aid them in combat. Kerillian has a new shield and spear, Sienna can swing her flames with a flaming flail, and Bardin has a new set of throwing axes - while Kruber can use a heavy spear and Saltzpyre now has a billhook.
So, three army AIs are still 'easy' for you? Well, how about a new difficulty mode. Winds of Magic includes the return of 'Cataclysm' mode, which is now even harder, as well as a raised Level Cap from level 30 to level 35, with new talents to match.
Elsewhere, the expansion has its own specific progression system along with Weave Forged versions of all weapon types, and a new Adventure Level, Dark Omens - where you'll be able to team up with friends to share the Beastmen kills between you. Another new game mode, named after the expansion, with a new set of challenges with increasing difficulties.
Ready to defend the Empire from the Beastmen... and the Bloodrots... and the Skaven? You'll need the Warhammer: Vermintide II base game in order to play the expansion, so grab your officially licensed Steam PC key from Fanatical now!
---
---
Share this post