The lowdown on Bandai's new JRPG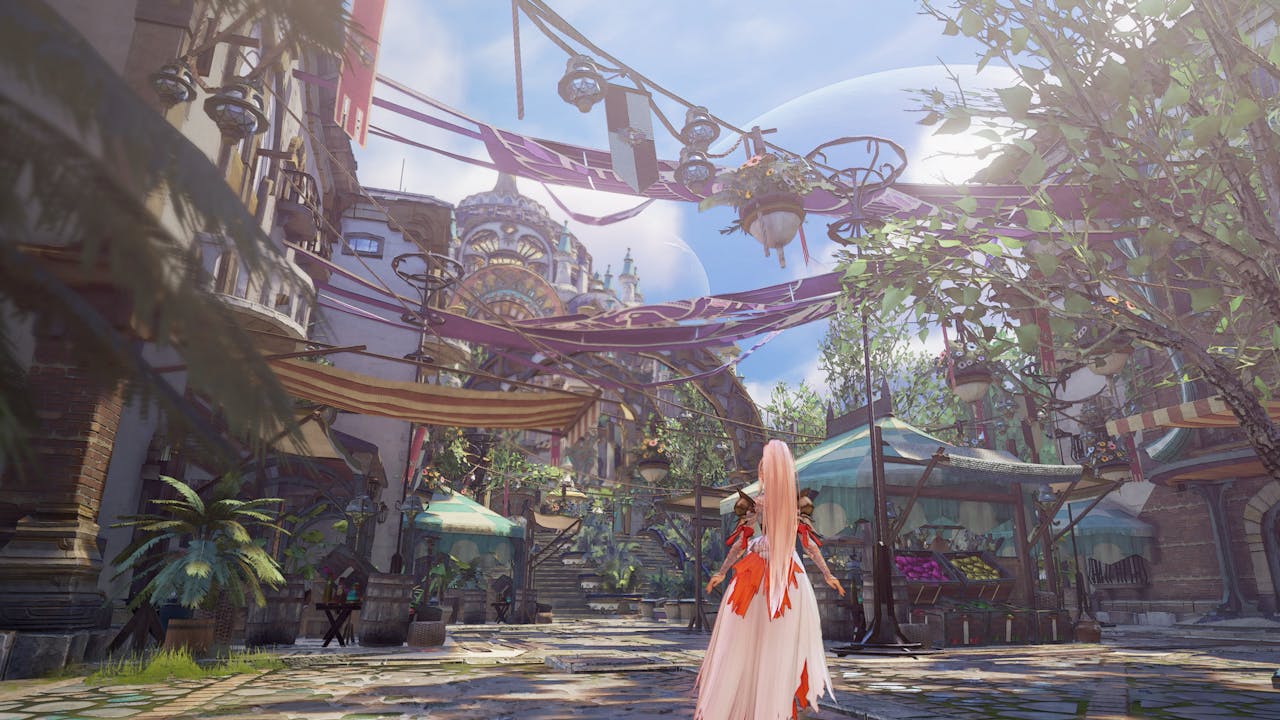 Experience a tale of liberation, featuring characters with next-gen graphical expressiveness with your Tales of Arise Steam PC key. Featuring the new Boost Strike combat...
Mystery and tyranny awaits in Tales of Arise, the newest addition to the 'Tales of' JRPG series, developed and published by Bandai Namco.
Set to release September 10th and available on PlayStation 4, PlayStation 5, Xbox One, Xbox Series X/S and Steam PC - this major release is rumored to tease us with a demo beforehand.
In the latest trailer, you can catch a smidge of what to expect, including the reappearance of the favoured cooking system from the series and some brand new fishing and farming shenanigans to sink our teeth into.
Here's everything you need to know about Tales of Arise, including the immersive world, combat delights and the hints of information we've managed to source from translated interviews along the way.
A sneak peak could be on the cards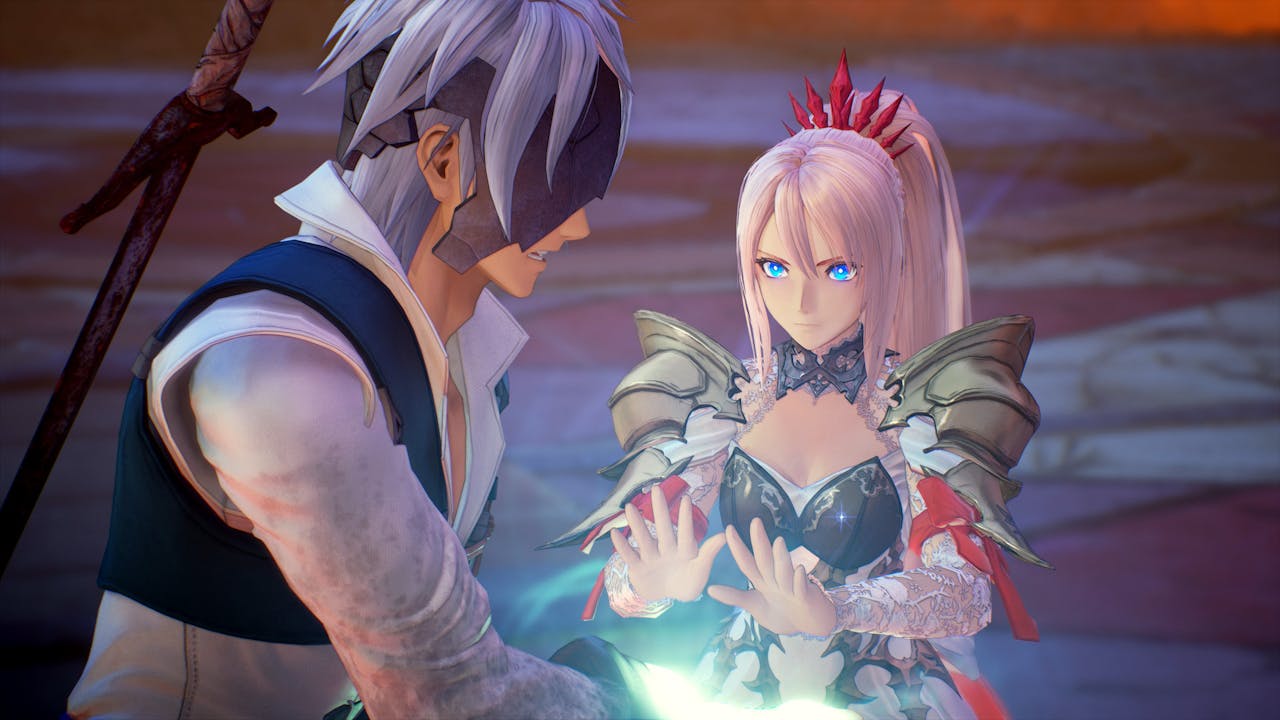 Can't wait until September? You might be in luck. During a recent Q&A session, Arise's producer Yusuke Tomizawa hinted about the possibility of a demo before then.
Although he wasn't able to delve into the details, he did mention wanting to get a demo version of the game available for everyone to enjoy. We'll continue to keep an eye out but it sounds like there are plans in motion to make it happen.
Visually stunning and reactive world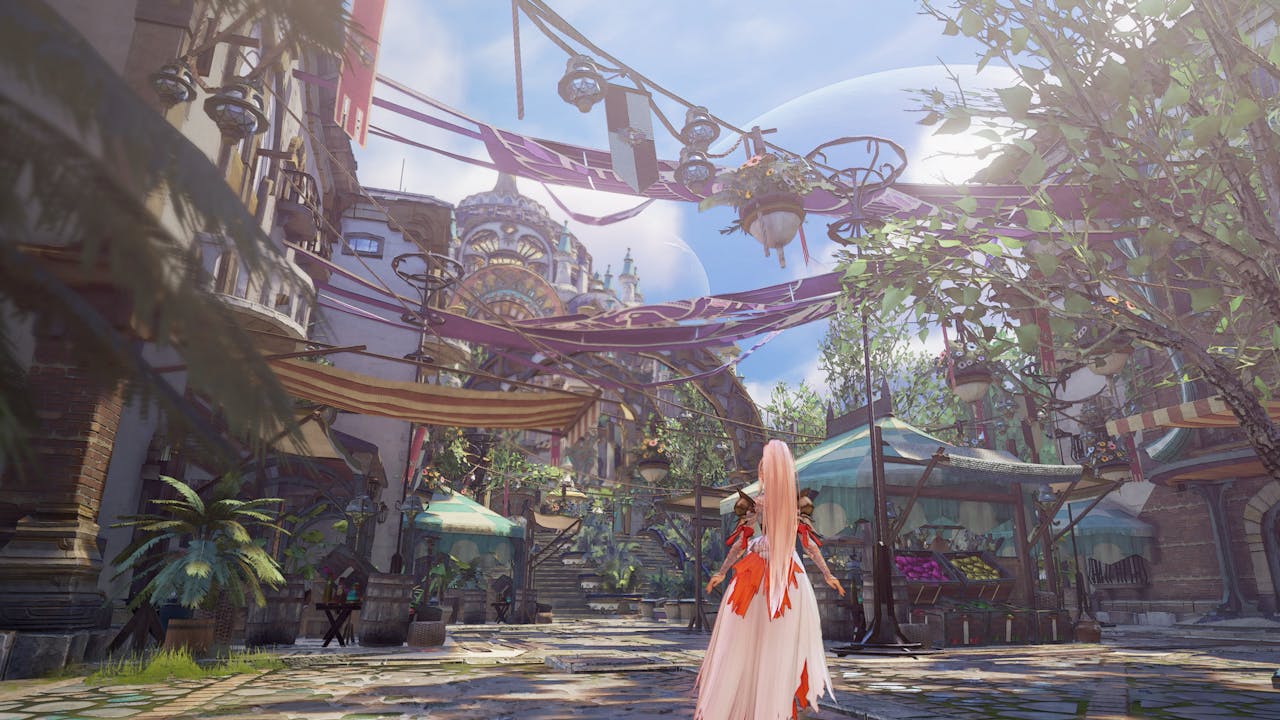 Inspired by anime and whimsical watercolor paintings, Tales of Arise is simply bursting with beautiful and delicate visuals.
Whether you're swimming in azure rivers, clambering over the rocky terrain, gathering around the campfire, overthrowing the master of an alien planet or liberating the locals - you're met with stunning visuals that engross you further into the narrative.
One change we have noted is that Arise isn't built using Bandai Namco's in-house engine, like previous Tales games. Instead, created in Unreal Engine 4, it has its own custom shaders to give characters the familiar Tales visual style we all know and love.
Immersive story to envelop yourself in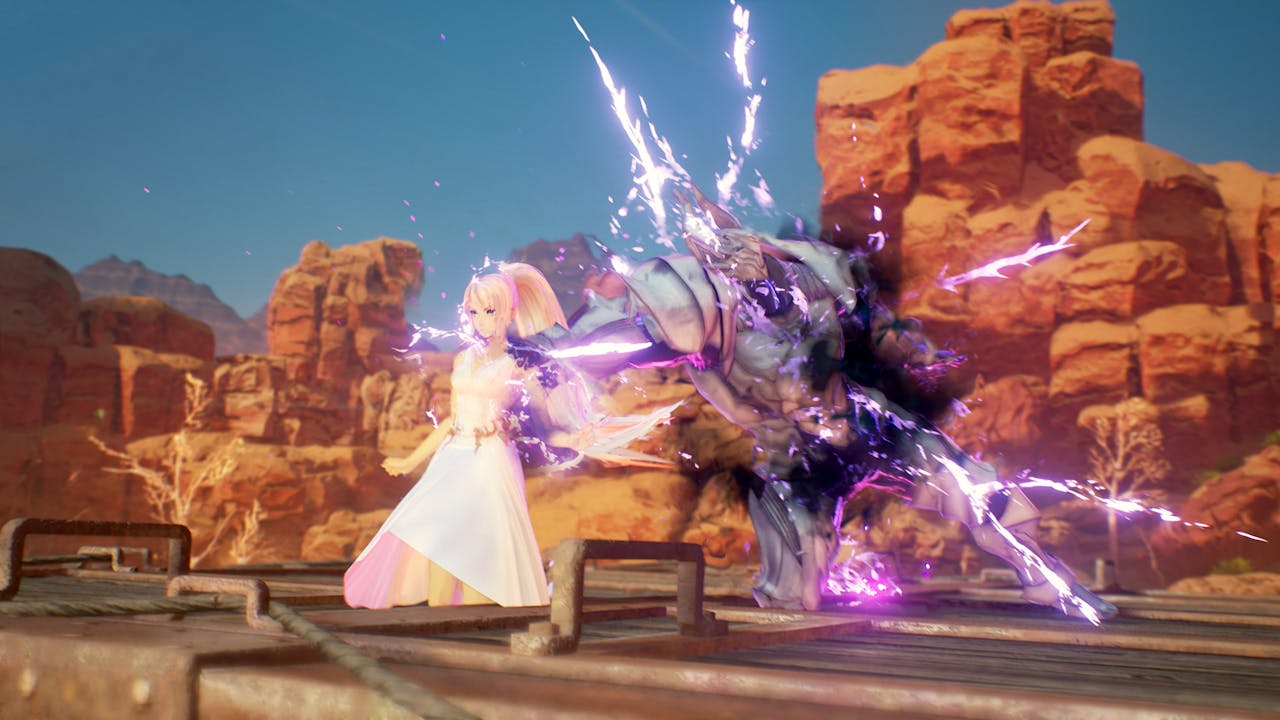 So far we've been exposed to two planets, Dahna and Rena, and the protagonists who will determine the fate of them. Alphen, the main playable character for the game, and Shionne.
Alphen is an iron-masked individual whose home planet has been enslaved for the past 300 years by the nearby planet of Rena. As he fights to free his people he encounters Shionne, a girl from Rena on the run. We don't know yet what twisted fate brings these two into their unlikely partnership but I can't wait to find out.
It looks like the two characters' stories are pretty interlaced so we'll likely have both in our party joining us on the (beautifully textured) road.
As with all Tales games, gorgeous animation is infused at key points in the story (skits are back!), adding more vibrancy to our protagonists' journey. On the road, expect your party members to get chatty and a conversation sequence to start. A staple in the series.
Alternating panels and characters create a dynamic experience, you feel more like you're watching a cinematic sequence and less like you're just reading some dialogue.
For fans of the series wondering how long the latest instalment will occupy them for, Tomizawa was quoted saying that Arise will be similar in length to Tales Of Berseria. So, pretty long then.
It's good to hear that even though this game brings lots of new sparkling visuals and content, we can still expect a typically amped up Tales adventure with over 60 hours. Depending on your playstyle, of course.
Fun farming and cooking mechanics
They're spoiling us with trailers. Another trailer honed in on lifestyle activities we can expect, and featured fishing and farming. Like past Tales Of games, Arise will have you cook different dishes to restore your party's health or give the buffs for combat.
The twist here, though, if that not only will you be cooking your lunch, you'll also be raising it too. Although we can't be sure, those adorable little pigs look like they're destined to be dinner. You can also get hooked on fishing, catching different aquatic creatures in unique spots across the landscape.
New and exciting combat systems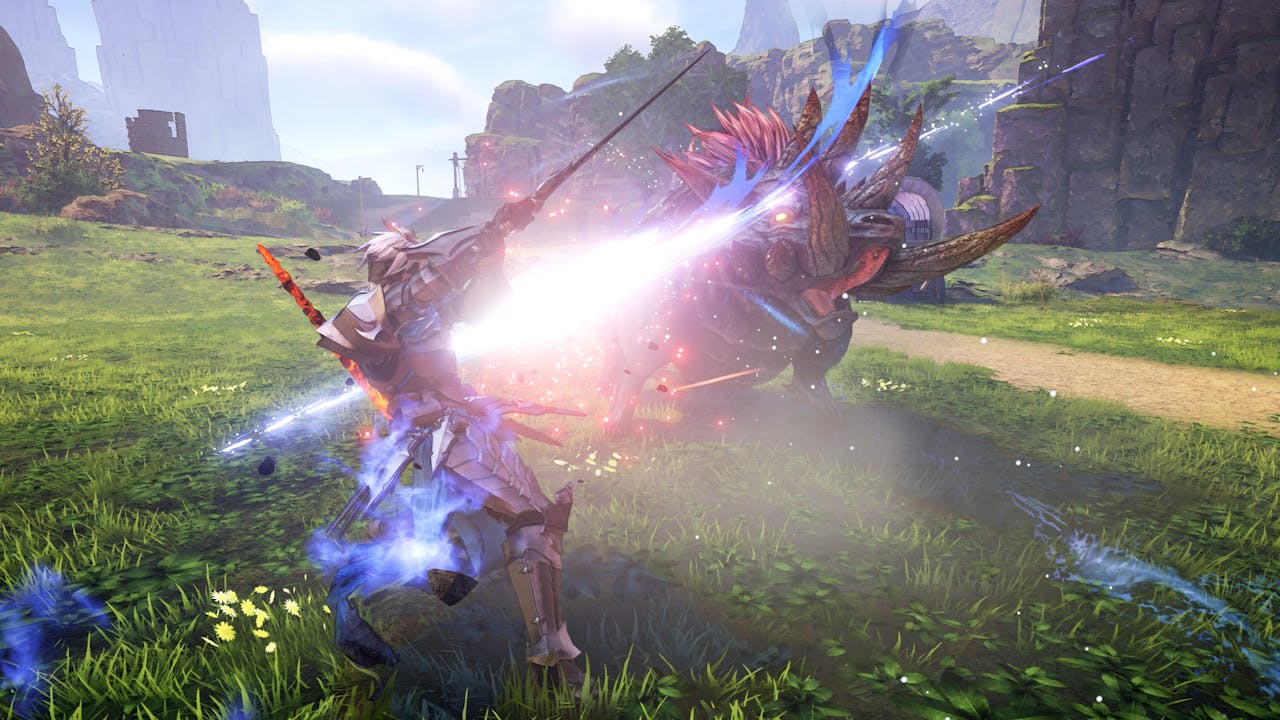 If you aren't well versed with the typical Tales battle system, they take place in a 3D space but characters run in a straight line towards a target with a focus on combo meters and special attack. Notably, combat is set to be faster than previous games, with a newfound emphasis on dodging and support abilities.
From what I can see, the combat UI looks far less busy than the usual JRPG fare too. Maybe this is a bid to entice new players to the series and I'm here for it. Even as the 17th game in the main series, it still has a lot to bring to the table.
The advanced graphics and evolved combat system will help push the series into the future. It's clear Tomizawa understands which series staples are essential to players, while still innovating to appeal to a more global audience. It harbours the DNA of the franchise and is a must-play for hardcore fans and new comers alike, pre-ordering a copy ensures you get a slice of the vivid, story-soaked JRPG action.
---
---
Share this post