Cowabunga! The heroes in a half-shell have arrived on Steam PC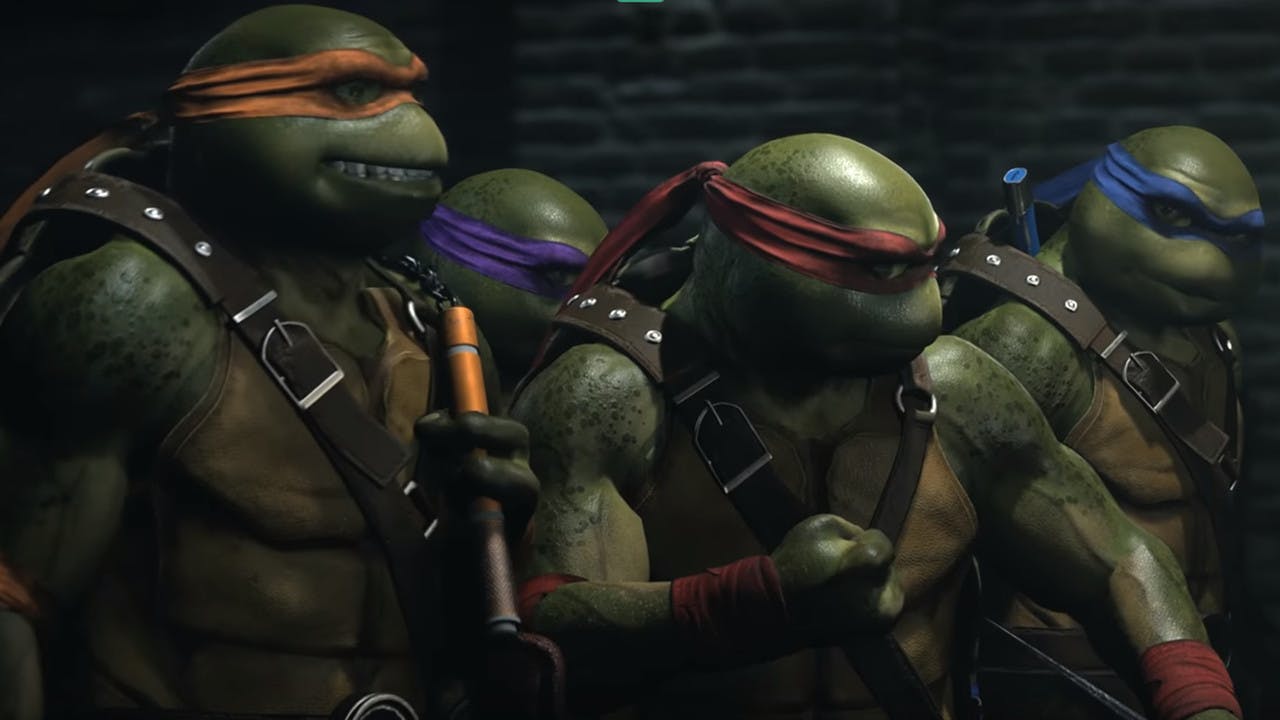 The Teenage Mutant Ninja Turtles have officially arrived to the Injustice 2 roster - and you won't have to 'shell' out too much to get them.
The four reptilian brothers are available as part of the Fighter Pack 3 DLC - also featuring DC Comics' Atom and Enchantress. Warner Bros and NetherRealm Studios - creators of award-winning Mortal Kombat X - have released a new trailer showing the foursome in combat, as well as their entrances, quirky dialogue and finishing move.
The developer has also opted for Kevin Eastman and Peter Laird's design of the Ninja Turtles from the 80s, rather than Michael Bay's version of the famous pizza-eating martial arts experts from 2014 onward.
Gamers who have bought the Injustice 2 Ultimate Edition, or Fighter Pack #3 can play as any one of the iconic characters - Leonardo, Raphael, Donatello and Michelangelo. By equipping one of four accessories - swords, bo staff, nunchakus or sais - players will be able to change their character loadout to play as one of the four turtles. Additional members of the team will jump in and out of matches for assist attacks and for the Super Move, which sees all four turtles attack the opponent before hitting them into the air and performing a 'shell shock' heavy attack.
---
---
Share this post