Gunslinging, horse-riding and more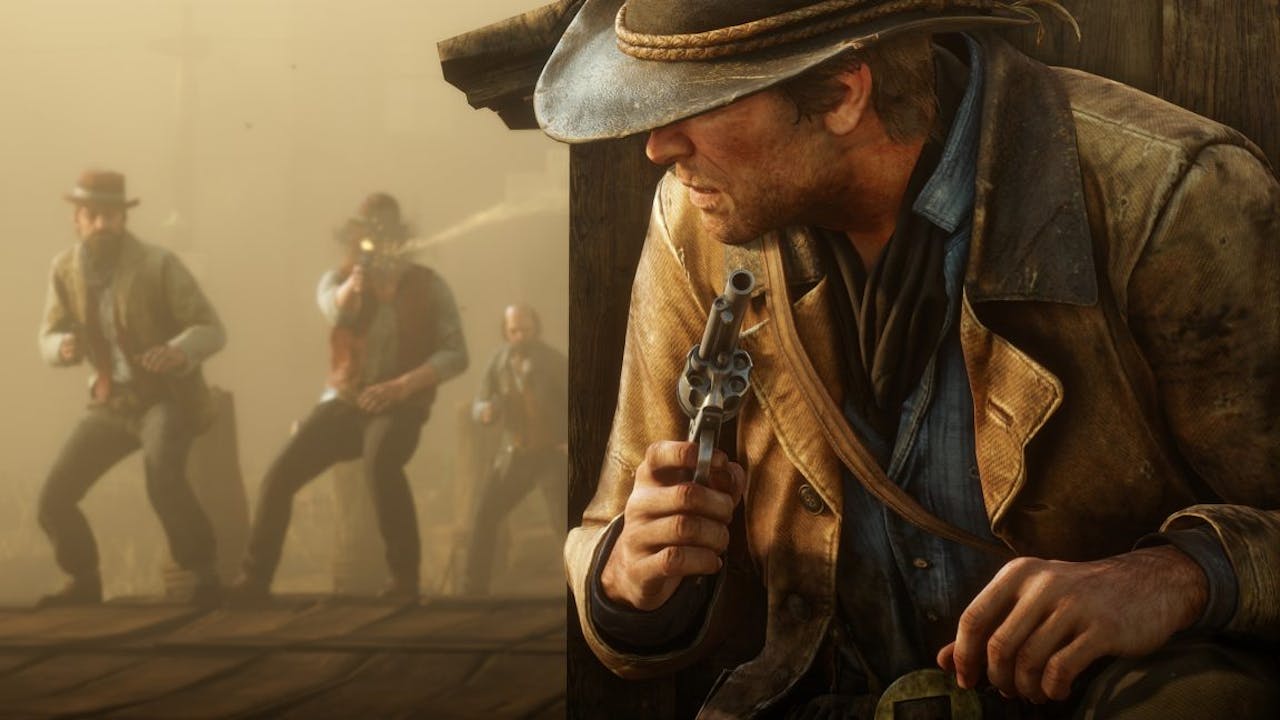 Red Dead Redemption 2 for PC is the ultimate way to experience one of the most critically acclaimed games of all time set in the old western genre.
Wild West and Western-themed games have been a hit with players, there's something about this brief period of history that we can't get enough of.
The intense showdowns with fellow outlaws, riding on horseback across the Great Plains and the open-all-hours saloons are but a few of the enticing aspects of what makes Wild West games appealing to a large audience. From gripping single-player campaigns of revenge and discovery to multiplayer modes to suit you and your posse, there's something for everyone when it comes to living the virtual cowboy life.
Here, we've highlighted some of the top Wild West and Western-themed PC games.
Call of Juarez series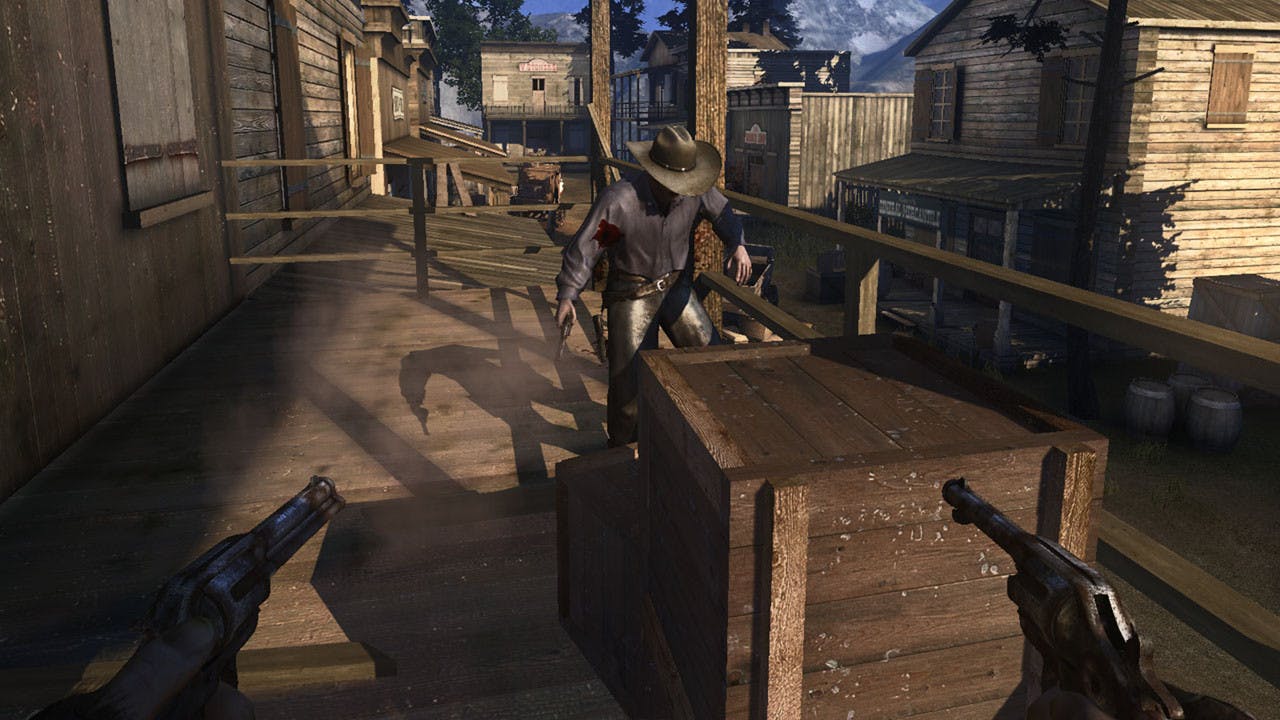 One of the well-known Western game franchises from Techland, Call of Juarez launched in 2006 with explosive FPS action. The game follows the story of of Billy "Candle" and gunslinger-turned-preacher Ray McCall, in a tale of loss, mystery and revenge.
The sequel-prequel, Call of Juarez: Bound in Blood, arrived in 2009 - following the adventures of the McCall brothers who abandon their post during the American Civil War. Bound in Blood expanded upon the slow-motion shooting seen in the first game with three variations in 'Concentration mode', as well as introducing multiplayer.
Call of Juarez: The Cartel, the third installment in the franchise, arrived in 2011 and brought the series to modern times, whilst keeping its Western-theme characters and gameplay - now known as Neo-Western. Players get to control one of three playable characters - LAPD detective Ben McCall, FBI agent Kimberly Evans and DEA agent Eddie Guerra.
The most recent game in the series, Call of Juarez: Gunslinger, took CoJ back to the good old Wild West, as well as changing the game's overall appearance graphically with a cel-shade effect. Taking on the role as protagonist and narrator Silas Greaves, the player travels through a vast Western land taking on some famous outlaws including Billy the Kid and Jesse James.
As well as story mode, CoJ: Gunslinger features Duel mode - a series of old-fashioned cowboy showdowns - and Arcade mode, where players attempt to take on waves of enemies.
Western Press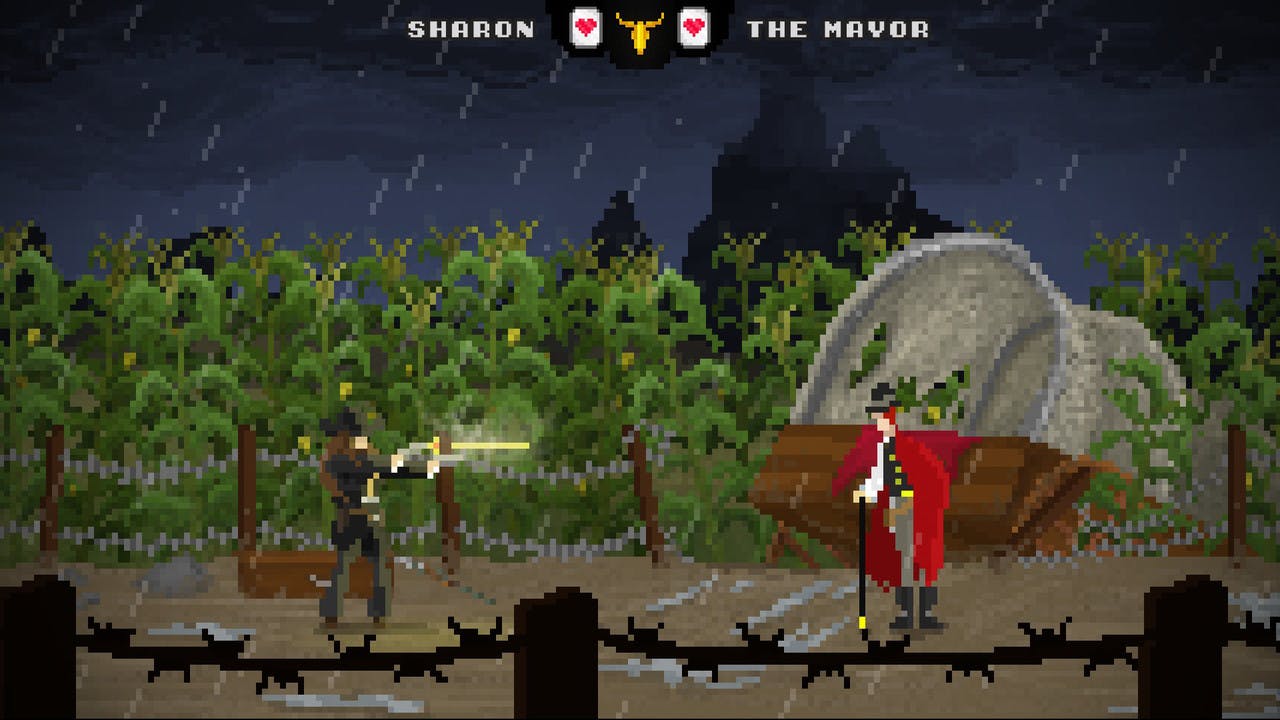 8-bit pixel action indie Western Press sees players competing in tournaments of up to 16 players. Duelists will face each other in rapid fire, 1v1 sprints to settle who can press a random string of ten buttons the fastest.
You can create a profile and play through the Skill Tester to earn your rank, while simultaneously unlocking some of Western Press' wild bunch, with a total of 12 to obtain. There's also the Steam Workshop Support, which allows you to create custom characters and environments with your own animations, sounds and taunts.
From there, you can share them with the community via Steam Workshop, where they can be downloaded dynamically at the beginning of an online tournament.
12 is Better Than 6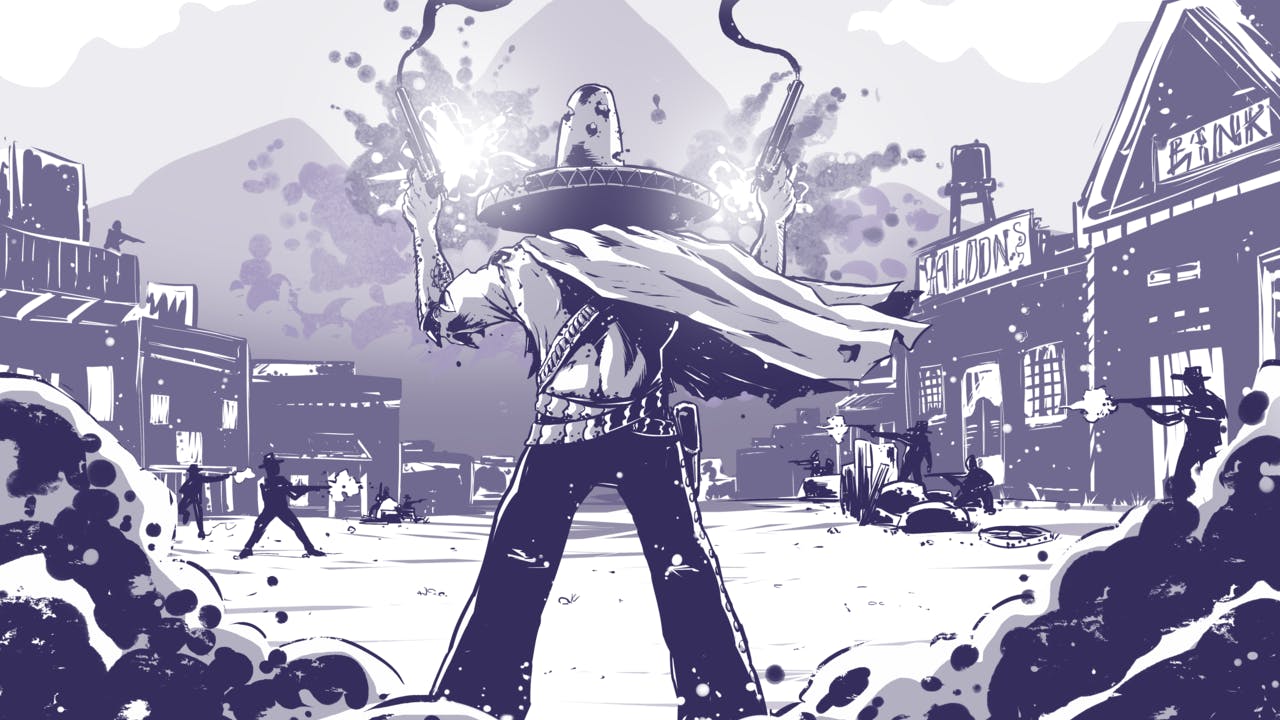 Bloody top-down shooter 12 is Better Than 6 follows the journey of an escaped slave making his way from Mexico to Texas through the desert - coming up against pesky, troublesome enemies in various saloon bars. The game requires the player to cock the revolver with one trigger before being able to shoot by pressing another trigger - making every shot count.
Choose from Winchesters, double-barreled guns, revolvers and Gatling guns to destroy all of the gringos - including a rat with dynamite!
Cowbots and Aliens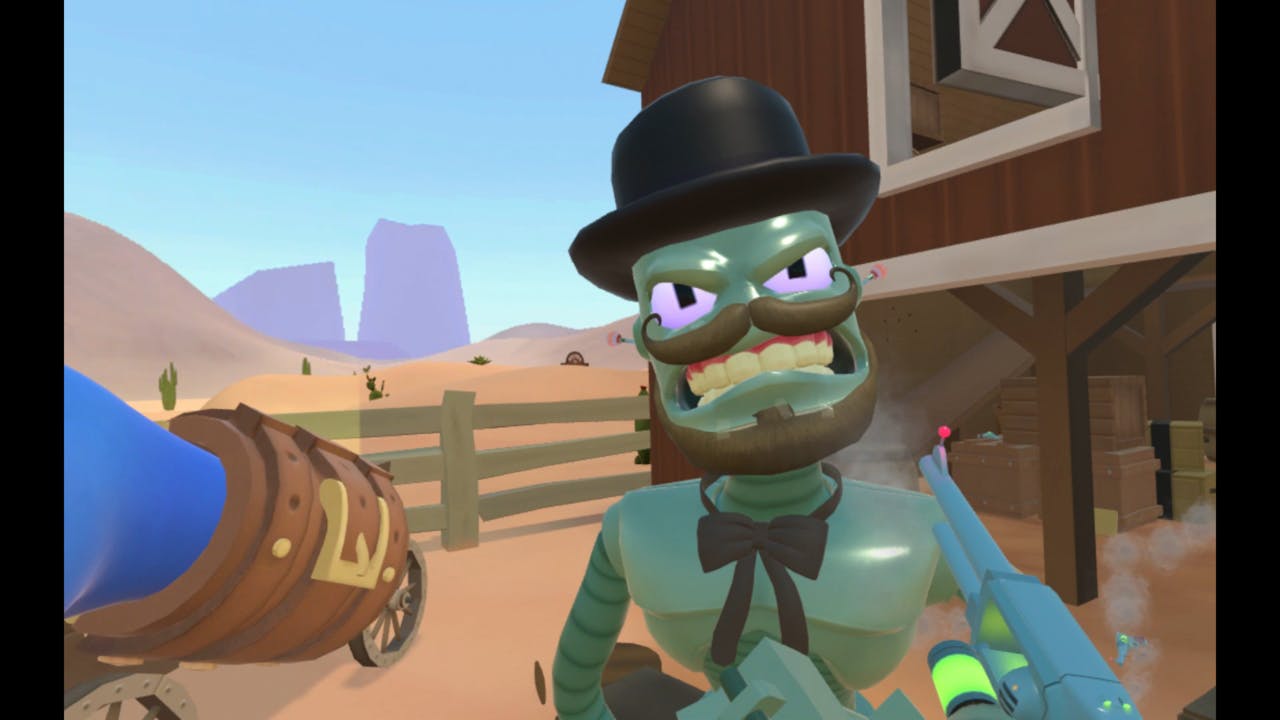 The first VR game on our list, Cowbots and Aliens is a a furious PvP multiplayer brawl-fest - featuring free movement, deadly gunplay, multiple competitive modes and a custom networked physics system that lets you use EVERYTHING as a weapon. Player can also shoot up AI players in the intensely fun single-player mode too.
The game feature multiplayer modes such as Free For All, No Guns, Team Deathmatch and Gold Rush - and you can customize your character before heading into manic gunfights in the saloon. Tables will be flipped, bullets will fly, it's chaotic!
Cowboy Zombie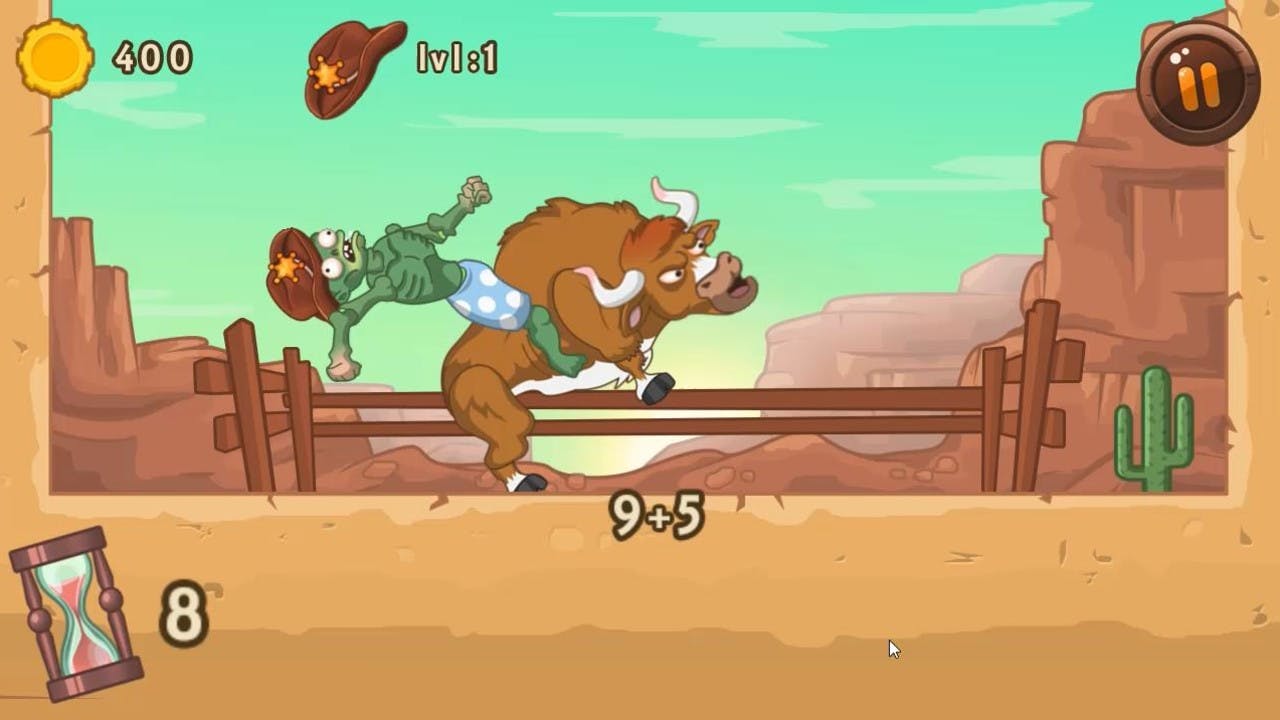 Cowboys, zombies, and math! Cowboy Zombie is a cheerful, hand-drawn graphics Steam PC game that tests your quickfire mathematical skills.
Players can choose from a variety of zombie cowboys and animals as they solve examples and try not to make any mistakes. It's one for the casuals and fun for all ages, think of it as the Wild West of brain-training.
Lead and Gold: Gangs of the Wild West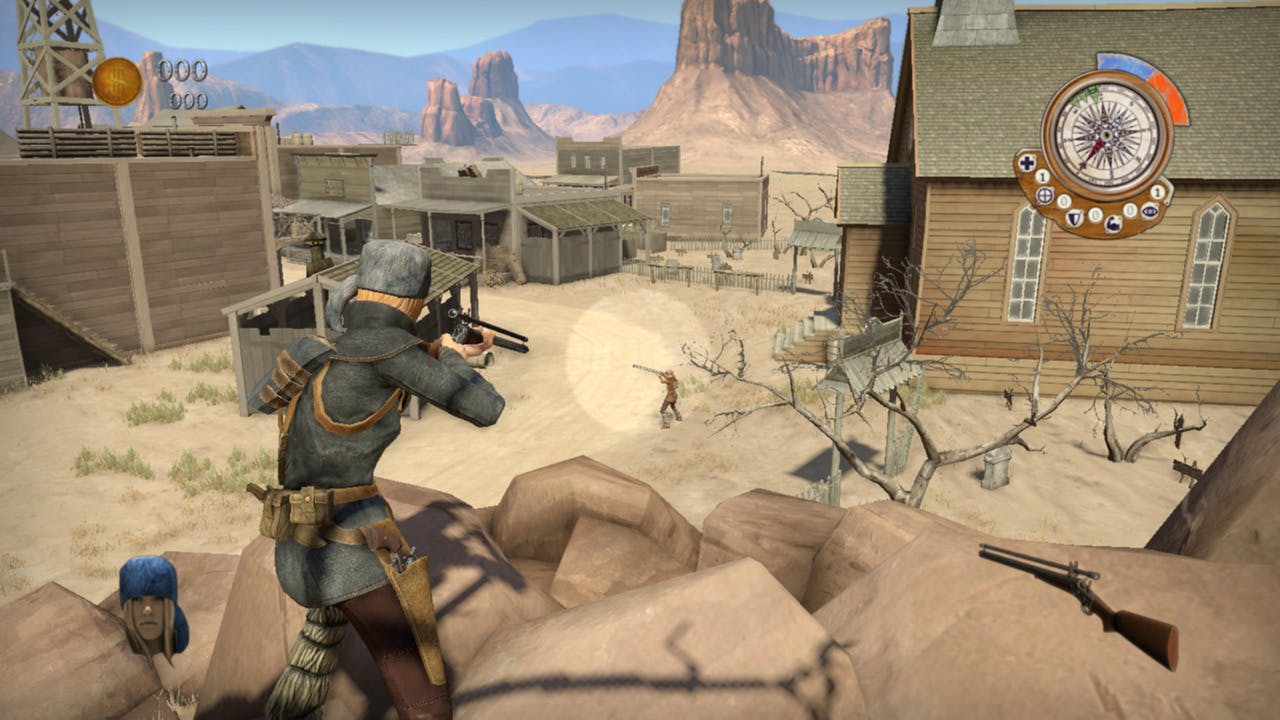 Relive the violent era of the Wild West with adrenaline-fueled action and fast-paced gunfights in third-person shooter Lead and Gold: Gangs of the Wild West. With characters designed and inspired from American frontier archetypes, the game features a unique synergy system that provides power-ups to encourage co-operation and team tactics.
This system helps reward players who focus on co-operation and play as a team, so don't go running around solo, ya hear!
Engage in gritty battles in beautifully rendered classic Western settings.
GUN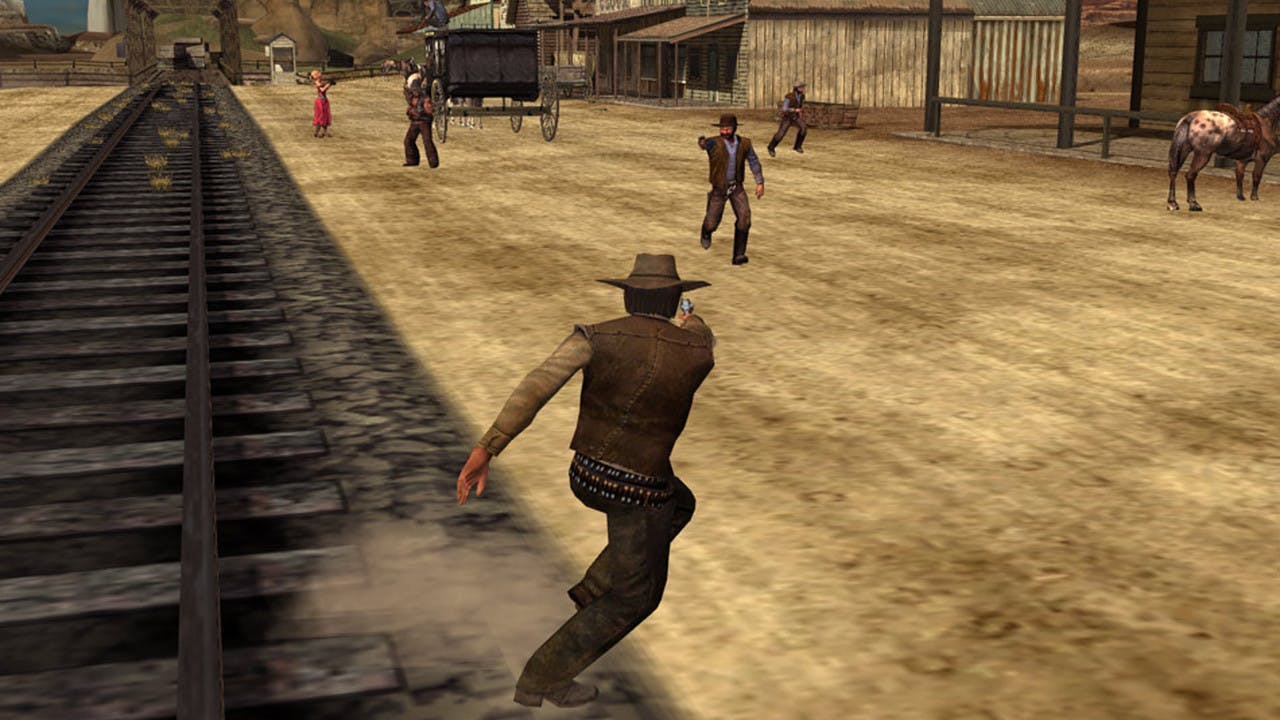 Credit: Activision
Rated 'Very Positive' on Steam, GUN was originally launched in 2005 and became a hit with gamers as one of the best Western-themed single-player games of its time. The story follows Colton White on his quest to exact vengeful justice on those who have wronged him.
The action adventure game allowed players to experience the brutality of the lawless West and roam where they wanted, taking on story missions and side missions to boost various skills for showdowns and boss fights.
Hunt Showdown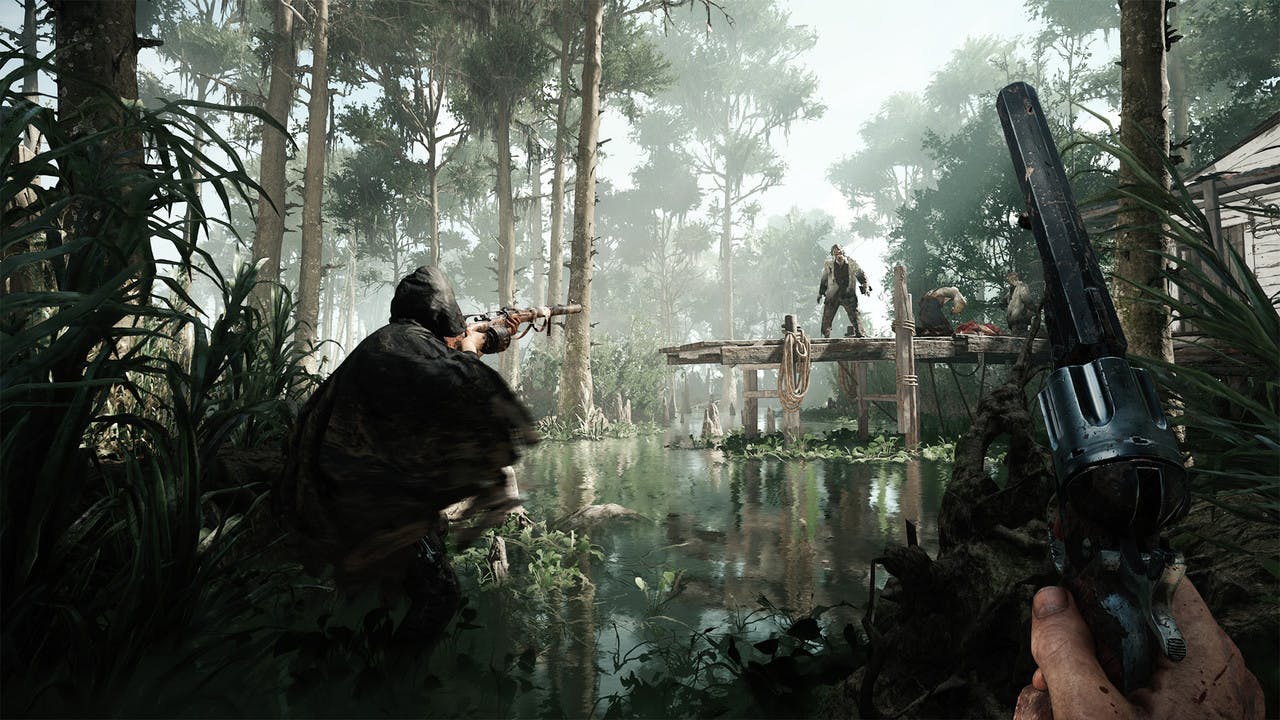 Credit: Crytek
Taking Western-themed characters and weapons and placing them in a eerie horror setting has led to Hunt Showdown being a good choice for PC gamers. The main objective sees players embark on bounty missions to hunt down savage, nightmarish monsters roaming around the Louisiana swamps.
The competitive, match-based gameplay mixes PvP and PvE elements to create a uniquely tense experience where your character and gear/items could be lost.
Red Dead Redemption 2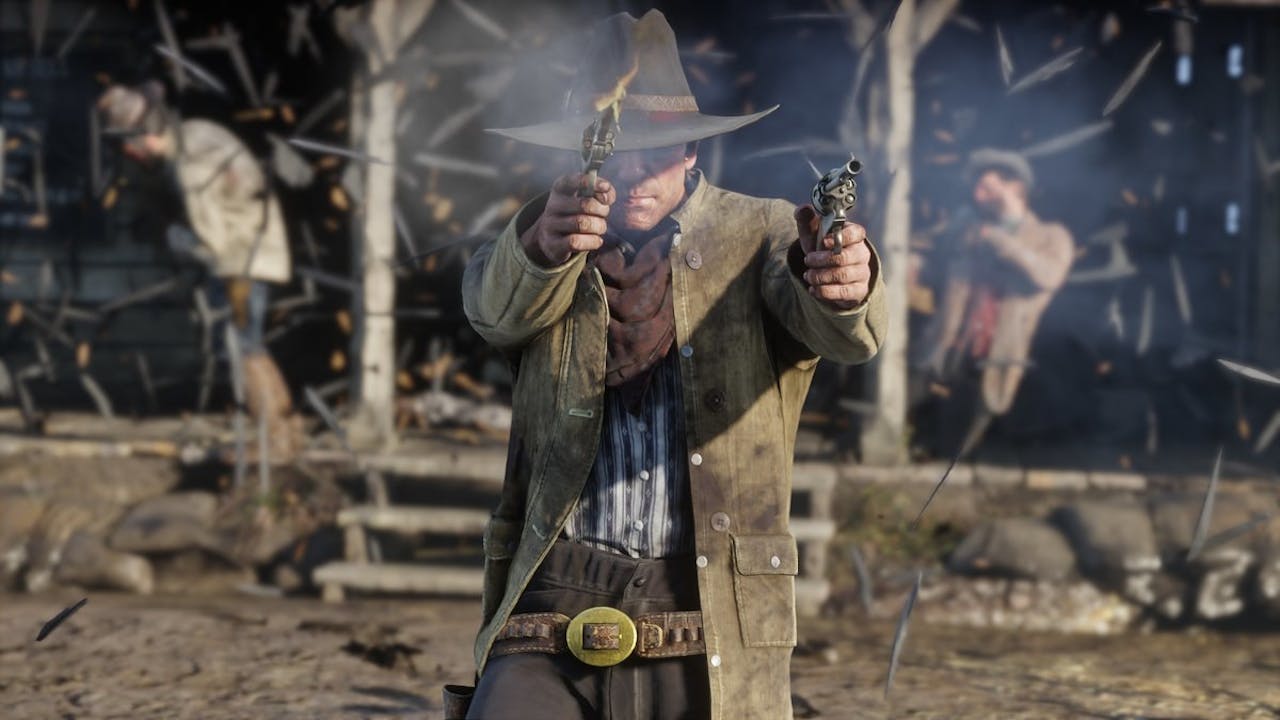 Winner of over 175 Game of the Year Awards and recipient of over 250 perfect scores, open-world action-adventure Red Dead Redemption 2 is the epic tale of outlaw Arthur Morgan and the infamous Van der Linde gang, on the run across America at the dawn of the modern age.
With federal agents and the best bounty hunters in the nation massing on their heels, the gang must rob, steal and fight their way across the rugged heartland of America in order to survive. As deepening internal divisions threaten to tear the gang apart, Arthur must make a choice between his own ideals and loyalty to the gang who raised him.
Accept requests and tasks from strangers, customize Arthur's appearance from everything to a set of clothes or a trimmed beard, and hunt across the mountain and woodlands in search of legendary beasts - the choice within in this virtual adaptation of 1899 America is pretty vast!
In addition to hours upon hours in the single-player story mode, RDR2 also includes access to the shared living world of Red Dead Online, where you can embark on heists, bounties and play in a series of multiplayer modes with posse members and online gamers.
---
---
Share this post