The best video game songs and soundtracks - Which are your favorites
Top tracks chosen by Team Fanatical and you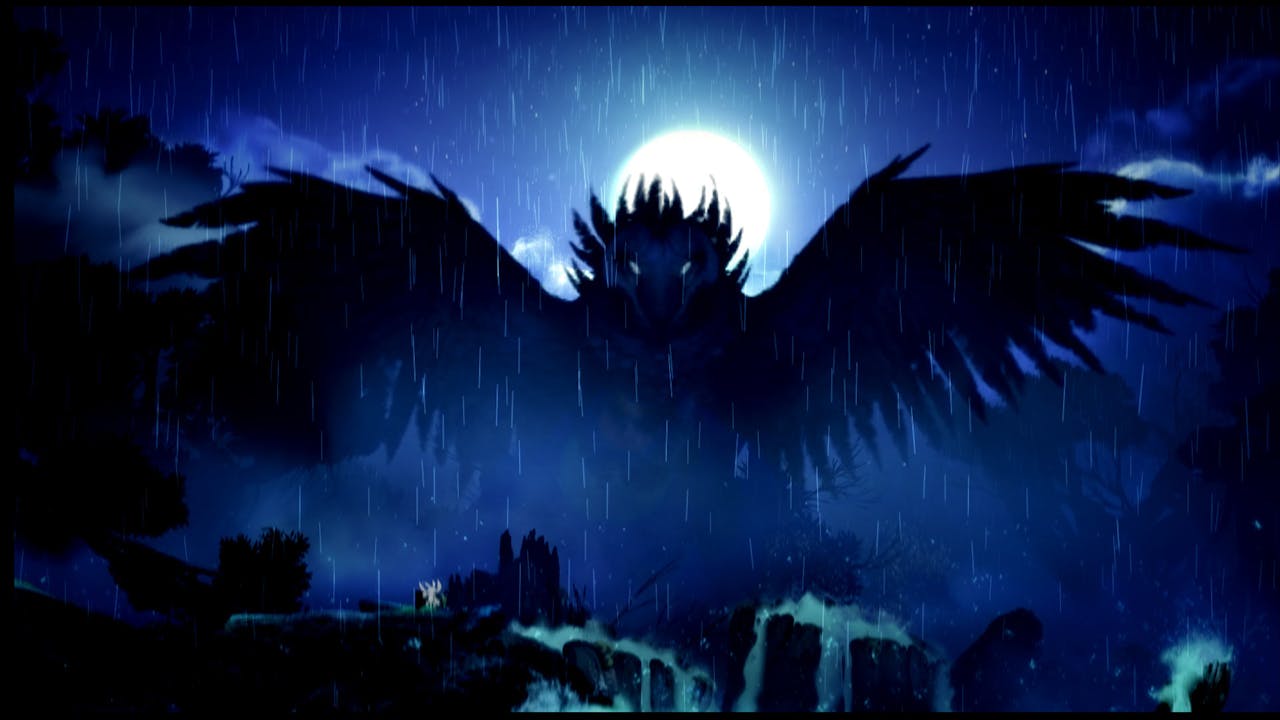 Songs and soundtracks from video games live long in the memory, whether it's a piece of captivating orchestral music or just a good old upbeat catchy tune.
Reminiscing about games from your childhood with friends, family or colleagues often brings back great memories of hours upon hours of well spent gaming time, and how a particular song reminds you of a pivotal moment in your favorite games. It could be a game that you played a year, 5 years or 10 years ago, yet just hearing a few seconds of a certain song takes you back to when you experienced it for the first time.
Team Fanatical has been discussing its favorite video game songs/soundtracks, and we've highlighted a few of them below. Better still, we want you to let us know what your favorite game song/soundtrack. Simply send us a Tweet @Fanatical or message us on the Fanatical Facebook page with a link to the the video game song/soundtrack and 100-200 words on why you love it.
We'll pick out some of the many, many great choices and include them in this list!
Dragon Ball FighterZ - Main theme
Sam @ Fanatical: "I love this song from Bandai Namco and Arc System Works' Dragon Ball FighterZ as is gets you pumped up and ready for some awesome arcade-fighting action. You know that you really enjoy the main theme song from a game when you stay on the opening cutscene/credits instead of swiftly skipping to the main menu!
"I've always loved rock and Indie music, so this definitely suits my style. The game's audio throughout is pretty spot on with the theme of Dragon Ball, kicking it up a notch during combat to get the old adrenaline going."
Streets of Rage - Stage 1 Theme
Sam @ Fanatical: "The SEGA Mega Drive/Genesis was one of the first consoles that I played growing up, and I was fortunate to have one at my grandparent's house, which would get played for hours on end when we went to stay over on Thursdays (random information for you). Streets of Rage was a fantastic game and a number of titles have taken inspiration from the franchise over the years.
"Dropping into Stage 1, the music already had me hooked as I repetitively punched street thugs in the face before flipping over their shoulder and tossing them a few metres away... and what was with smashing open bins to eat food for health? Talk about hard times!
"Playing co-op with friends and family was always cool too, I specifically remember my cousins (on multiple occasions) accidentally grabbing my character and, not realizing that they could flip over me and let go, proceeded to punch me until I fell over."
Civilization IV - Baba Yetu (Christopher Tin)
Fiona @ Fanatical: "Baba Yetu, is just a banger! I haven't even played CIV IV (you can take that out if you want) but the song is so mesmerising and really epic.
"It makes you feel like you could be a great leader of battles or go to the moon. It was the first video game piece to ever win a Grammy for 'Best Instrumental' arrangement accompanying vocalists too!"
Monster Hunter: World - Cornerstone of the New World
Sam @ Fanatical: "A beautiful piece of music that has a 'fantasy-meets-medieval-meets-cheeky-meets-cute' vibe, there's a new genre for you!
"Monster Hunter: World is one of my favorite games of the past few years, and the action RPGs soundtrack is one of the many reasons why I love being immersed in it. This particular piece of music tends to play as you enter Astera, going about your routine of crafting materials, forging armor and weapons, and getting ready to head out on a dangerous quest.
"I could happily sit and listen to this in the background while going about chores at home, heck I even had it on in the car once - certainly got a few looks!"
Ori and the Blind Forest – Main Theme
Fiona @ Fanatical: "Every time I hear the opening chord of the first song, I get goosebumps. The music is so beautifully written and captures the mystery and intrigue of the game so perfectly.
"It draws you further into the story of the game without taking your attention away from the actual story and gameplay, rather adding to it and immersing you into the world of Ori and the blind forest."
Final Fantasy VIII - The Landing
Sam @ Fanatical: "I had the demo of Final Fantasy VIII long before I borrowed the game off of a friend, mainly because the demo was pretty hefty in size and playtime, so I was more than happy to keep playing it. It's such an intense piece of music and, for me, it's certainly one of the most theatrical and awesome songs from the Final Fantasy series."
Halo - Main Theme
Jon @ Fanatical: "Aaaaaaaaaaaahhhhhhhhhhhhhhhhhhhhh
ahhhhhhhhhhhhhhhhhhhhhhhhahhhhhhhhhhhhhhhhhhhhhhhhhhhhhhhhhhhhh
ahhhhhhhhhhhhhhhhhhhhhhhhhhhhhhhhhhhh
ahhhhhhhhhhhhhhhhhhhhhhhhhh
dun dun dun dundunnnnnnnnnnn
dun dun dun dundunnnnnnnnnnnnnnnnnnnnnnnnnnn
dun dun dun dundunnnnnnnnnnn dun dun dun dundun dun"
(There's always one, isn't there)
Legend of Zelda Ocarina of Time - Song of Storms
Mark @ Fanatical: "The Song of Storms making its first appearance in The Legend of Zelda: Ocarina of Time is an enchanting track that transcends time and is still thought of fondly to this day. Link learns this track from Guru-Guru inside the Windmill an odd man strapped to a music machine of sorts who ironically gets angry upon hearing the song and the windmill speeding up, he blames a younger man (young link) for playing it in the past but since you learn it in the future it creates something known as a bootstrap paradox - but since you never knew it as child link it would make little sense for him to already be mad at you for playing it.
"To describe the song, it is a calm and cheerful tune but ever so slightly haunting, it brings to mind the idea of walking somewhere on an overcast day and a gentle drizzle of rain accompanying on that journey. To this day when the rain comes down, The Song of Storms will always come to a gamers mind."
TES V: Skyrim - Streets of Whiterun
Chris Durston: "Streets of Whiterun from Skyrim (Jeremy Soule) is, I think, a phenomenal example of taking something really simple and creating an incredible atmosphere through arrangement. There's something about it that just captures a sense of beauty that goes beyond the world, as beautiful as the world is, and this sort of sadness that peace doesn't last.
"I don't even do anything while it plays in the game; I just stop and listen. There's also, if this isn't cheating, the arrangement of Xion's theme from Kingdom Hearts: 358/2 Days (Yoko Shimomura - and I think Kaoru Wada may have done some of the arrangement) which was included in the Piano Collections: Field and Battle album under the name 'Musique pour la tristesse de Xion'.
"It takes the themes of several characters and blends them into this single unfolding story that isn't quite a rhapsody but moves between melodies and weaves them together. Maybe this is a weird connection, but it makes me think of some of the work Toby Fox does with leitmotif on the Undertale soundtrack."
Tekken Tag Tournament 2 - 'Piano Intro Massive Mix - Extended'
Alex Thornbury says "Tekken Tag Tournament 2's main theme is just godlike, specifically in the part where it switches from the old original Tekken Tag theme to the new version"
Contra - NES soundtrack
Josip Asclepius Durinović says "No explanation needed, just listen"
Zombie Army 4 - Destroy The Brain or Remove the Head
Sam @ Fanatical: "Not only is it creepy as hell, but it also really gets you in the mood for dismembering hordes of zombies. That funky bass is so addictive and I enjoyed many an hour popping zombie heads off with my rifle and setting them ablaze with incendiary grenades and traps.
"If you're going to take Hitler and his army on (again) I can't think of a better song to do it to."
---
---
Share this post