The Dark Pictures Anthology is a 'long-term project' says Supermassive Games
Until Dawn devs talk about their latest horror game for PC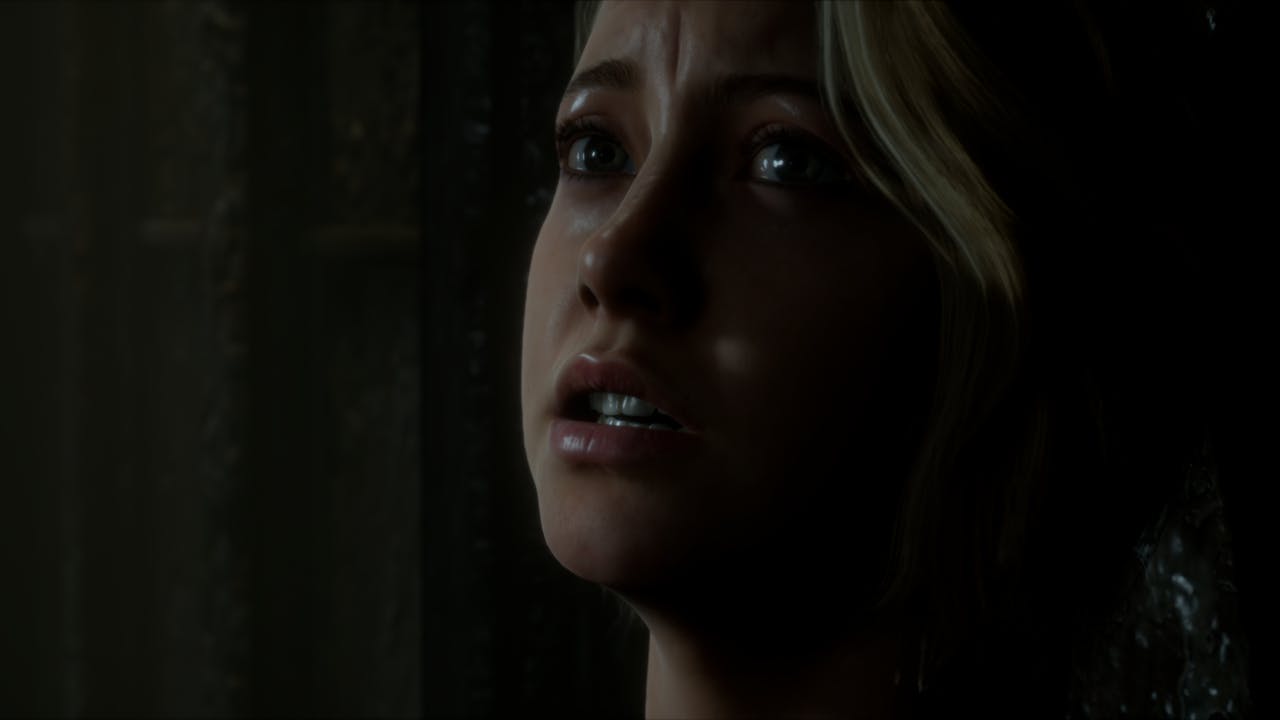 Experience one of 2019's biggest cinematic horror games with your Dark Pictures Anthology: Man of Medan Steam PC key!
If you ask gamers what's the first thing that springs to mind when they think of Supermassive Games, there's no doubt that their response would be about the jump scares, eerie locations and monstrous creatures of the 'only seen in nightmares' variety in the likes of the Until Dawn and The Inpatient games.
So, it's no surprise that the Guildford-based team are now working on a new series of horror games under The Dark Pictures Anthology. Man of Medan, the first chapter launching next year on Steam PC and console, was available for visitors to check out at EGX in Birmingham. Our team managed to play the demo at the expo event, and it's fair to say that you can expect another thrilling narrative adventure - and we probably won't be playing it with the lights off!
Speaking exclusively to Fanatical, Tom Heaton - Game Director at Supermassive Games - talked about a new approach for their latest horror games and what players can expect from Man of Medan.
"The most important thing about Man of Medan is that it's the first in a series of games," says Tom. "We announced an anthology called The Dark Pictures and each of those games is going to be intense cinematic horror - that's what we do as a studio - big, branching horror narratives.
"Each will explore a sub-genre of horror, Man of Medan is the story of four young(ish) Americans who go on the holiday of a lifetime to go diving in the South Pacific for shipwrecks. They're joined by the captain of the boat, but things go horribly wrong - they get caught in a storm, they have a run-in with some locals, and they end up on in this huge rusting abandoned wreck from the World War II era.
"Their engines are out, they've got no radio contact with the outside world, and on that ship, there is something terrifying."
From the EGX demos and gameplay footage of Man of Medan, it's clear that Supermassive is building on the robust foundations of Until Dawn, their PS4-exclusive title that became a huge hit back in 2015. Tom explained how the team has taken mechanics and features from their award-winning game and evolved them for Man of Medan and the rest of the anthology series.
"We learned a massive amount from Until Dawn," says Tom. "It was a really big game for our studio, the whole genre is very much a developing genre - there are no templates and we have to work everything out. We've looked at enhancing those things that weren't quite working and really building on the things that worked that maybe we didn't expect to work so well.
"One thing that really surprised, and delighted us was that we had a huge reaction from the community and from the fans the played the game. One big thing for them was the characters and the relationships between them.
"We knew that was important narratively, but the community really got into those relationships and invented relationships that didn't even exist - they tried to work out what they would be like, they wrote fan faction and drew fan art - they really got into it in a massive way.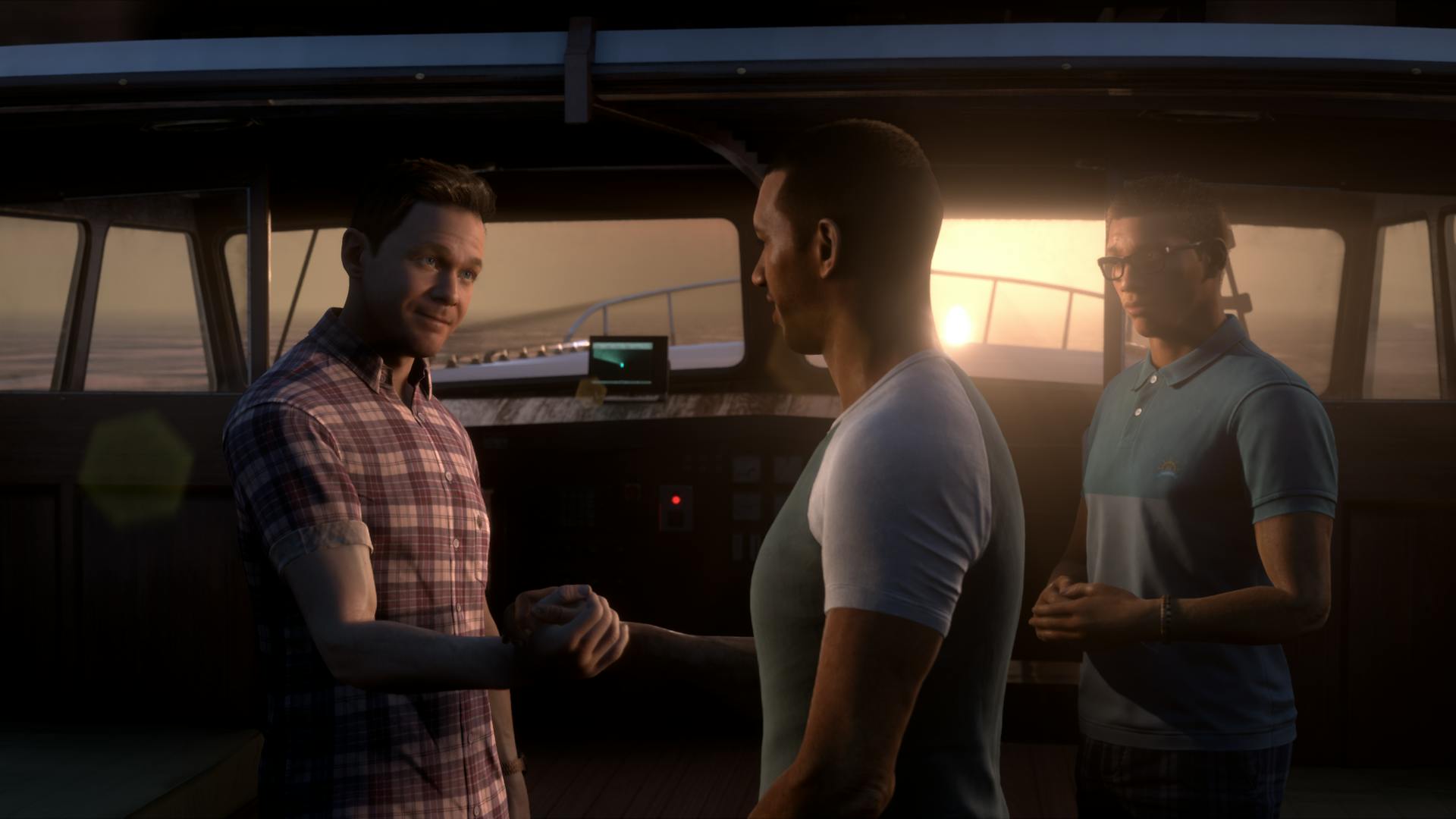 "We looked at building on that in Man of Medan by giving players more access to relationship stats and how they've changed, and rewarding players with special scenes if relationships have been 'maxed out' - this might be if they love or hate each other!"
Creating the right atmosphere for a horror game, movie or TV show needs the perfect setting, audio and - of course - the right cast. Until Dawn had an impressive roster with the likes of Hayden Panettiere (Heroes, Scream 4), Peter Stormare (Armageddon, Constantine) and Rami Malek (Mr. Robot, Need For Speed) providing their acting talent and faces in the game - and Man of Medan will be no exception.
Shawn Ashmore, who has appeared in a number of the X-Men films and Remedy Entertainment's single-player action game Quantum Break, is the first big star confirmed for chapter one. We asked Tom about the importance of a strong cast when it comes to narrative-driven games.
"It's massively important," says Tom. "We're trying to do a cinematic presentation and I think that we're achieving it as well. The reason that we're doing that is to make the game as scary as possible, we need to players to care about the characters.
"When you get a very talented actor like Shawn [Ashmore] you get name recognition and people really love Shawn just for himself, but you also get a really terrific performance. We brought him in and made sure that he understood his character, we give him the space to understand that and we then create the performance conditions to allow him to give a brilliant performance with the other actors.
"We get that performance captured as accurately as we can because it's so important."
Tom also discussed the process of capturing the performances for Man of Medan with the team's expert technology.
"We do two stages of motion capture," explains Tom. "We do facial capture with voice, and then we do a second pass which is body capture with different actors specially picked who have a reference from the original shoot. It's really important that we get the highest quality and the animations have to be really good because we're humans looking at human faces and bodies - we notice every little thing that is wrong.
"We need to get as much right as possible so that you [the player] get the actor's performance."
The Dark Pictures Anthology works in an episodic manner, releasing over a set period of time, and Tom says it is a 'long-term' project for any gamers wondering about the timescale.
"We're committed to making four games," says Tom. "But it's definitely a long-term project and a very important project for our studio. We're currently planning to release two games a year."
Gamescom attendees were very pleased to see The Dark Pictures Anthology unveiled earlier this year - and judging from EGX 2018 last weekend, the support is still growing.
"We've had a fantastic reaction," says Tom. "We announced The Dark Pictures Anthology at Gamescom this year and the reaction was fantastic there, and the reaction at EGX has been fantastic!
"People are familiar with Until Dawn, they know what we did with that game, and they're very excited to be getting this completely new story with a completely new cast. We've released a lot of games for the PS4, but we're very excited to be bringing these games to new platforms"
Man of Medan, the first chapter of The Dark Pictures Anthology, will be released on Steam PC and console in August 2019.
---
---
Share this post