The Elder Scrolls Online: Greymoor - Map details and locations
By Guest
- 11th May 2020
Games
You might think you know Skyrim - but do you really? Find out where we're going!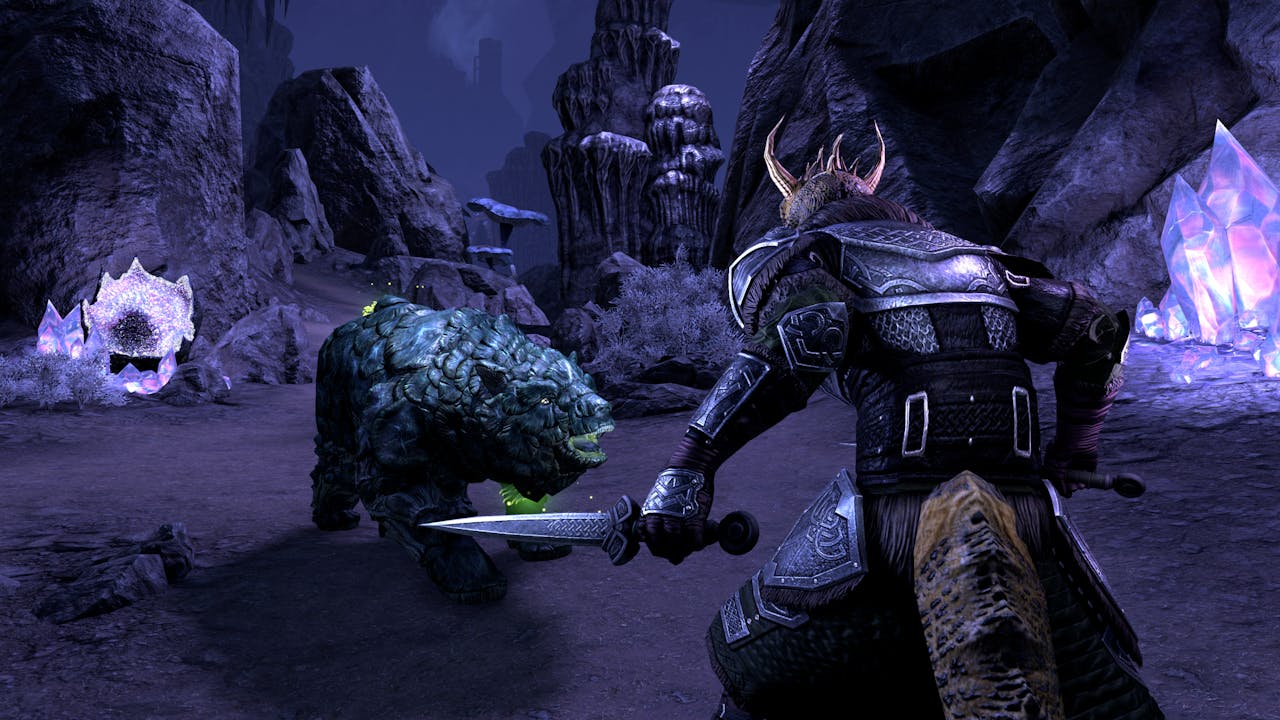 The Elder Scrolls: Greymoor is fast approaching and with it comes new lands for you to explore - lands that you might be familiar with, even if you're a passing fan of the Elder Scrolls series. That's right, we're going to Skyrim!
Skyrim is a place riven by division, political intrigue, and otherworldly threats. Even a thousand years before The Elder Scrolls V: Skyrim kicks off, there's a whole host of deadly problems and mysterious secrets to uncover in the new region of Western Skyrim.
The Eastern portion of Skyrim has been present in the game since release but now we're heading west to Falkreath, Haafingar, Hjaalmarch, The Reach, and Whiterun. Places and holds many Skyrim fans know and love, but have so far been absent from the MMORPG.
Like the Morrowind expansion before it, Greymoor isn't just taking us back to a place we know. It's taking us to a vastly different place, a place before the current age, before the Empire, before civilisation fully took root. A wilder age where things are familiar and yet at the same time strange.
Many of the names of places we'll be visiting in The Elder Scrolls Online: Greymoor will be familiar if you've played Skyrim, but they'll be different to visit and contain many dark secrets and surprises for even the hardcore fan of the series. So let us act as your travel guide and let us tell you about the main ESO: Greymoor map details and locations you'll soon be visiting.
Blackreach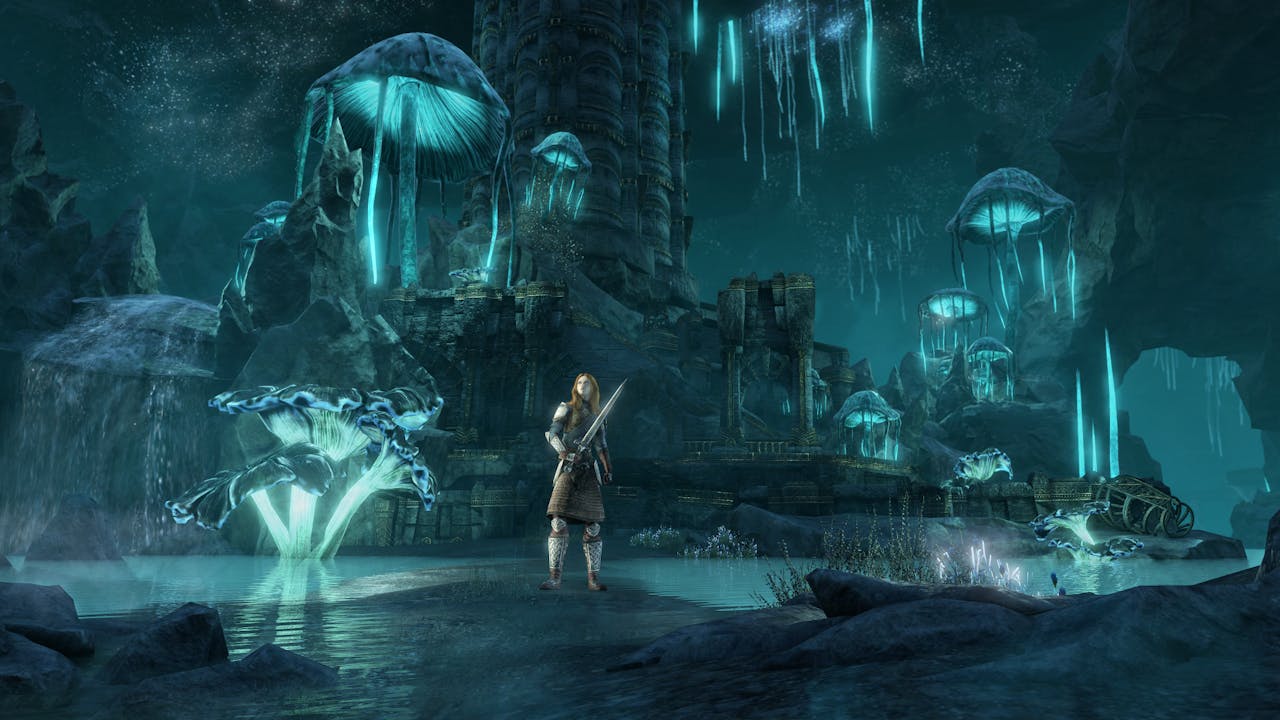 Probably the biggest new area added to ESO: Greymoor outside of Western Skyrim itself is the underground cavern complex of Blackreach. Roughly 40% of The Elder Scrolls Online: Greymoor's map will be located underground in this cavernous system of tunnels, so expect to spend a lot of time mapping and exploring its depths. Infused with ancient Dwemer artifacts and ruins, Blackreach is a mysterious and colossal backdrop for you to adventure through.
Solitude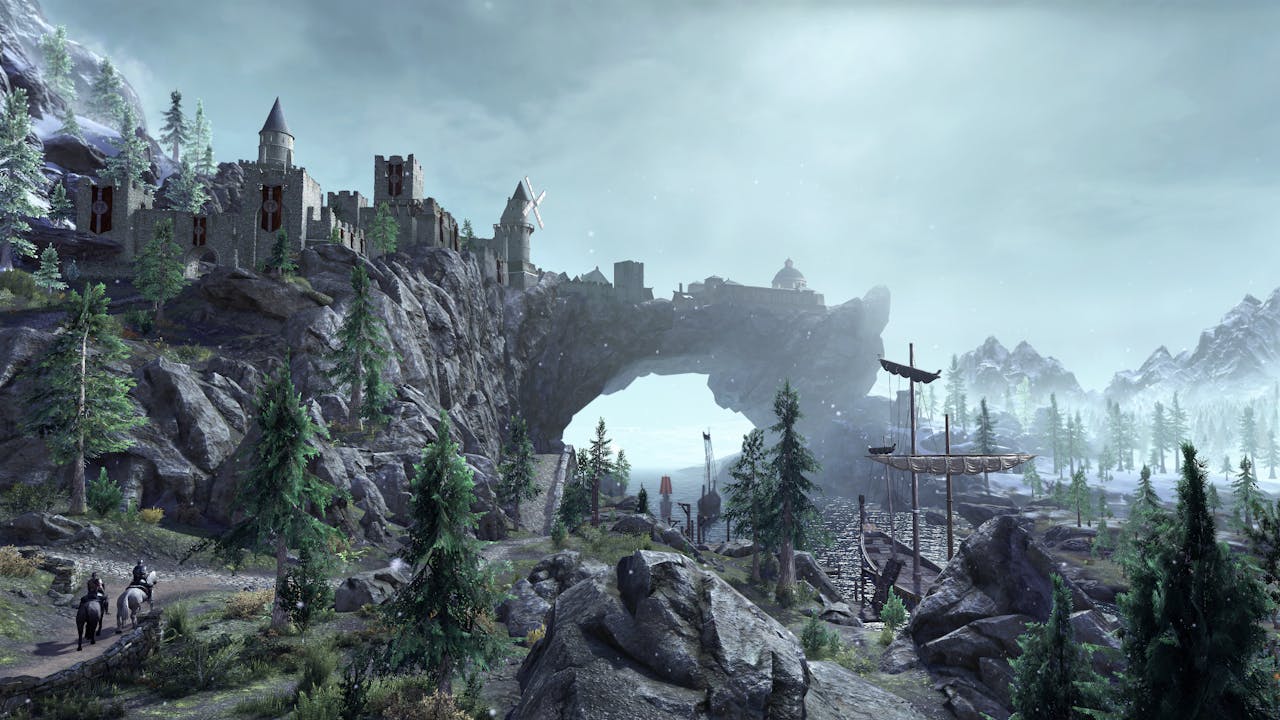 The capital of Skyrim and one of its most striking sights, Solitude spans a giant rock arch through which trade and ships flow in and out of the Nord nation. We expect to spend our time in Solitude working for the rulers of Skyrim, as well as visiting the bank, shops, and other amenities - of course.
Dragon Bridge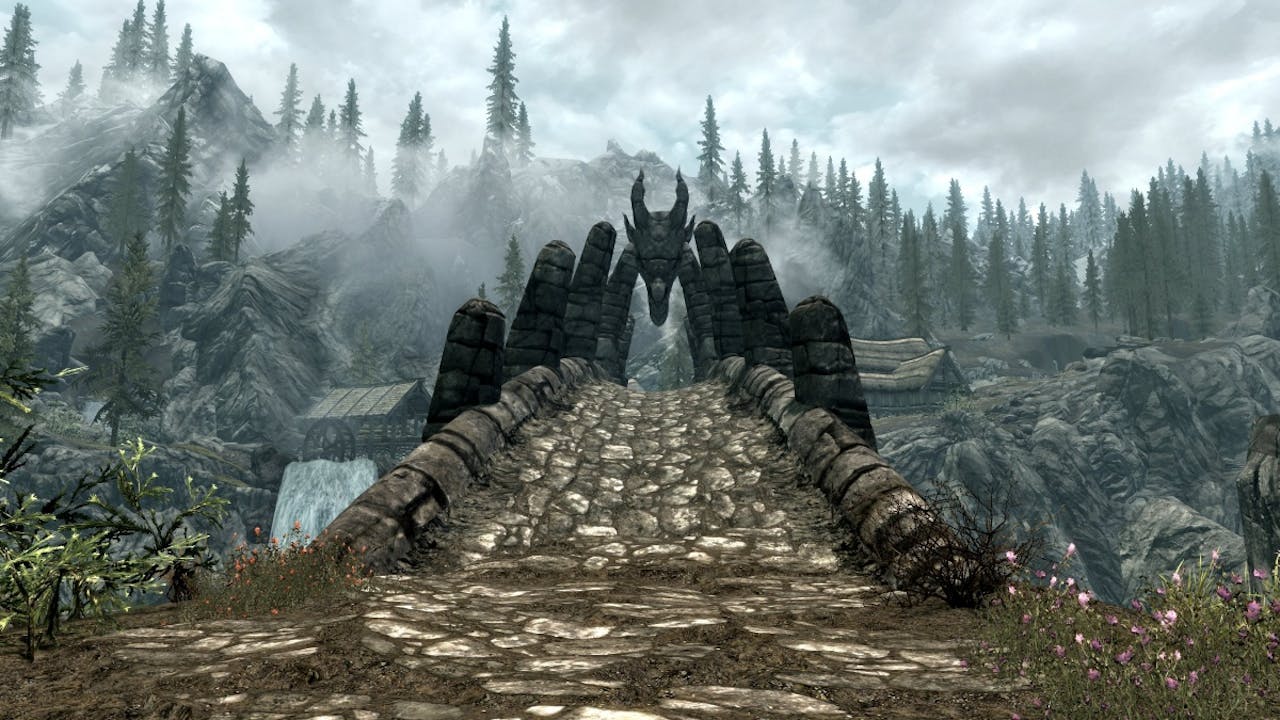 Further down the Karth River from Solitude lies the ancient settlement of Dragon Bridge. Centred around a bridge festooned with images of dragons, this has long been a focal point for the region and one we expect to cross over many times in ESO: Greymoor.
Morthal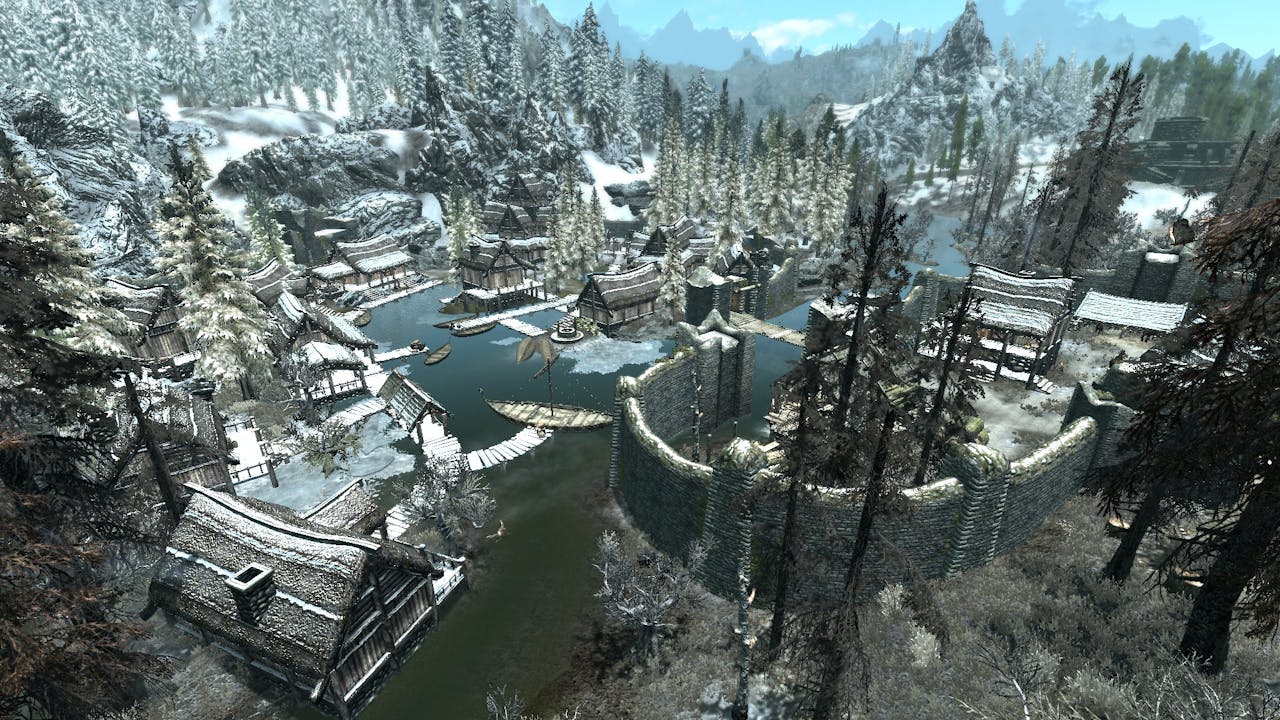 The capital of the hold of Hjaalmarch is still a humble town that lies a little south from Solitude in a snowy area. Often ignored by invading armies, Morthal is an ancient town with a rich history and a fine inn by the name of the Whispering Axe Tavern. It looks to be the starting point for many an adventure in the Eastern portion of the newly uncovered lands in Western Skyrim.
Mor Khazgur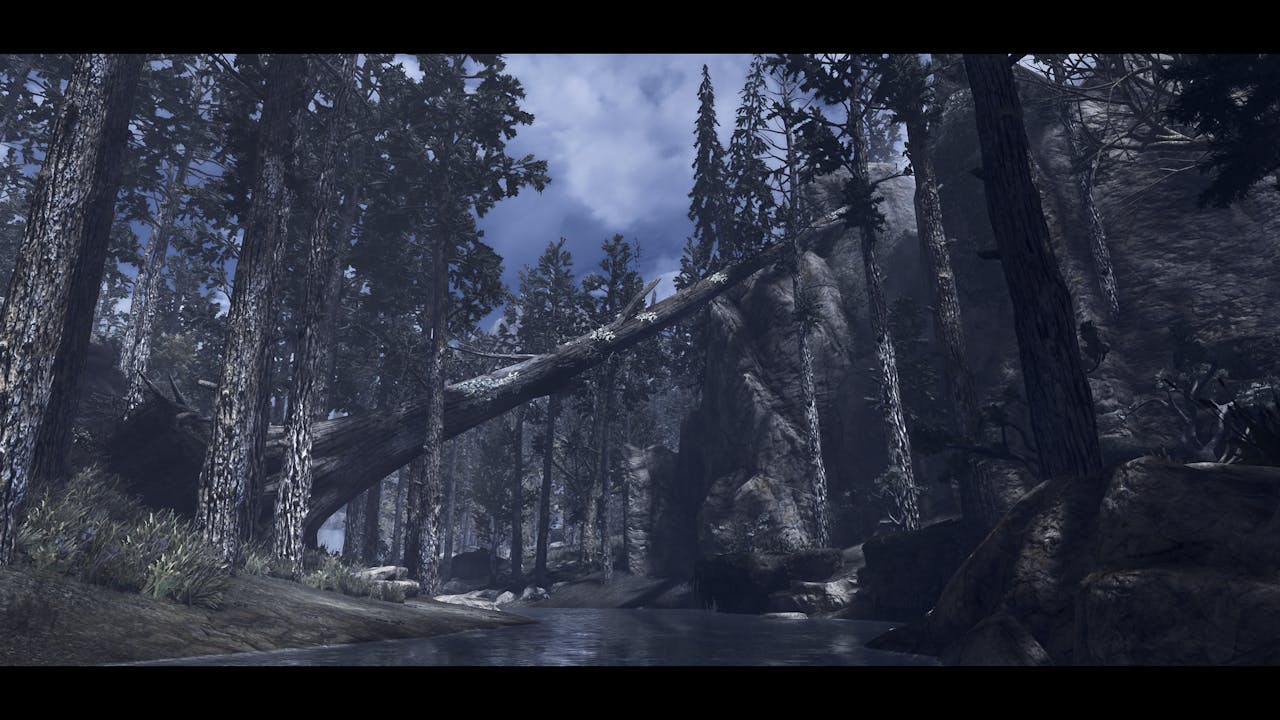 Though in the Elder Scrolls universe Orcs are still many centuries away from being considered equal to the rest of the sentient races, they're still present and still have their own settlements. In Western Skyrim you'll find Mor Khazgur, an Orcish stronghold which holds many treasures and mysteries.
Karthwatch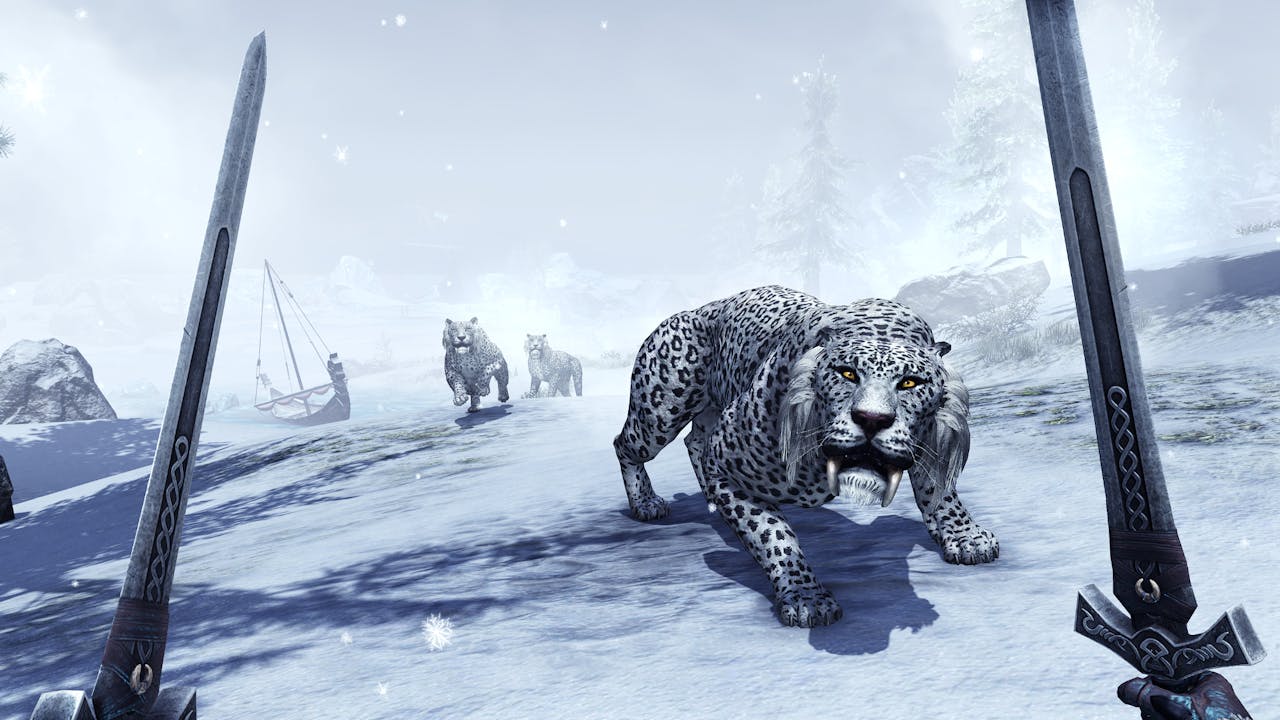 Not much is known about Karthwatch, a small town found in the Southern area of Greymoor's lands. We know it's the centre of power for the hold of Karthald and is heavily fortified, being considered by its population more a fortification than a town. We also know, unfortunately, that things may not go well for the Karthwatch population as in just one thousand years Broken Tower Redoubt will take its place on the face of Skyrim.
In addition to the settlements and map locations listed above there'll be innumerable delves, giant camps, group bosses, points of interest, and more. Many are yet to be discovered and many are yet to be detailed.
On May 26th, 2020, we'll be stepping into The Elder Scrolls Online: Greymoor, taking our first real look at the map and locations offered up in ZeniMax Online Studios' latest expansion. You can pre-purchase this brand new chapter in the ESO adventure right now from the Fanatical Store and be ready to dive into the Dark Heart of Skyrim with us.
Article by Alex McHugh
-
MORE THE ELDER SCROLLS ONLINE NEWS
Explore iconic Western Skyrim locations in new Elder Scrolls Online: Greymoor expansion - READ MORE
How The Elder Scrolls Online developer keeps millions of players engaged - READ MORE
Getting started in The Elder Scrolls Online: Greymoor - READ MORE
---
Share this post