Review scores for the survivor horror sequel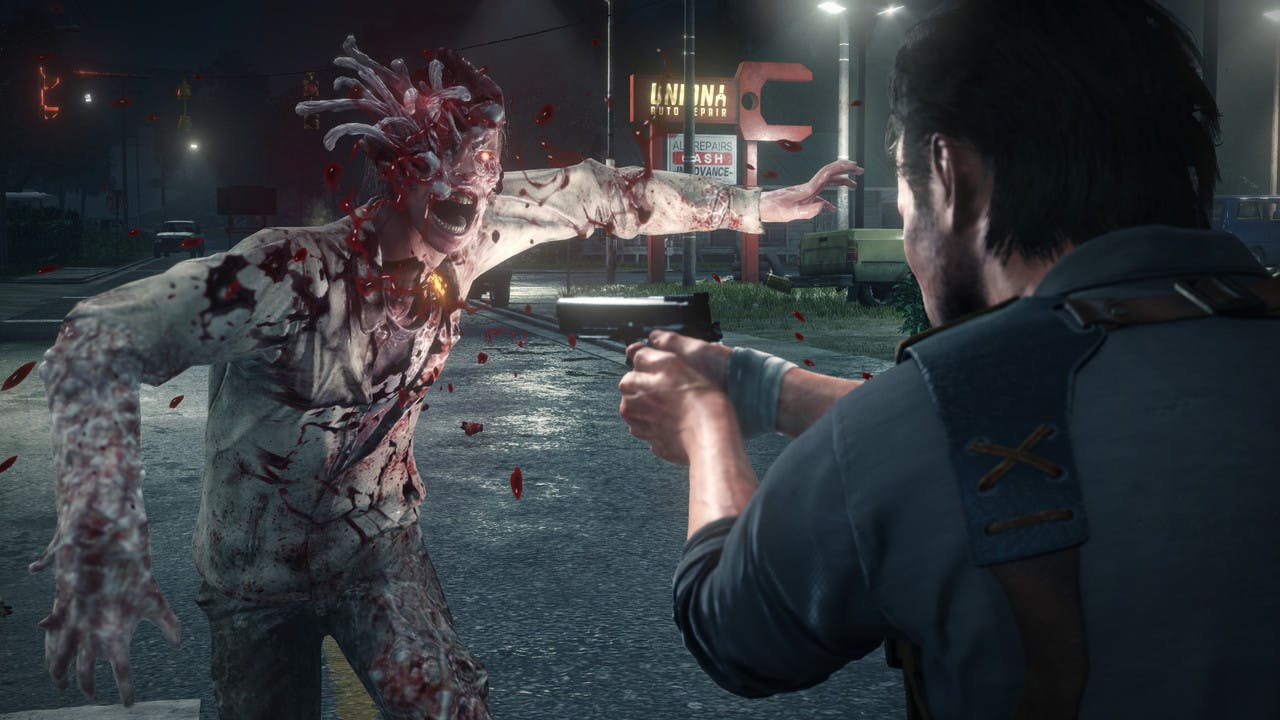 The latest evolution of survival horror - From the mastermind Shinji Mikami comes an intense and exhilarating sequel in the world of STEM.
Troubled cop Sebastian Castellanos returns in The Evil Within 2, set three years after the events of the original game.
Sebastian has now left Krimson City Police Department to uncover the truth about the mysterious organization called Mobius. Venturing into a town which has been turned into a nightmare realm, players' nerve and survival skills will be put to the test as bloodthirsty monsters and supernatural beings come a-calling.
Use the 'Communicator' device to highlight objectives and enemies featured in the game's world - and create ammo and other vital items for your inventory using the game's crafting system. Choose your style of attack, whether it's taking down enemies with a crossbow from the shadows or blasting your way through the game and awaking the evil that surrounds you.
What the critics have said
At the time of writing, The Evil Within 2 had received 'generally favorable' reviews on metacritic.com - with Destructoid saying that the game is 'Solid and definitely has an audience'.
Here's how the game has been received so far:
GameWatcher - "The Evil Within 2 is an excellent game and a wonderful survival horror" - 9/10
PC Games Network - "It is a bold, bloody evolution of the survival horror genre" - 8/10
PC Gamer - "An intense and thrilling psychological survival horror sequel that improves on its forerunner in almost every way" - 80/100
Game Debate - "It's another love letter to fans of Resident Evil 4" - 8/10
Witness the terrors that lie ahead in The Evil Within 2, available now at fanatical.com
---
---
Share this post