From The Hunt for Red October to Ghost Recon Wildlands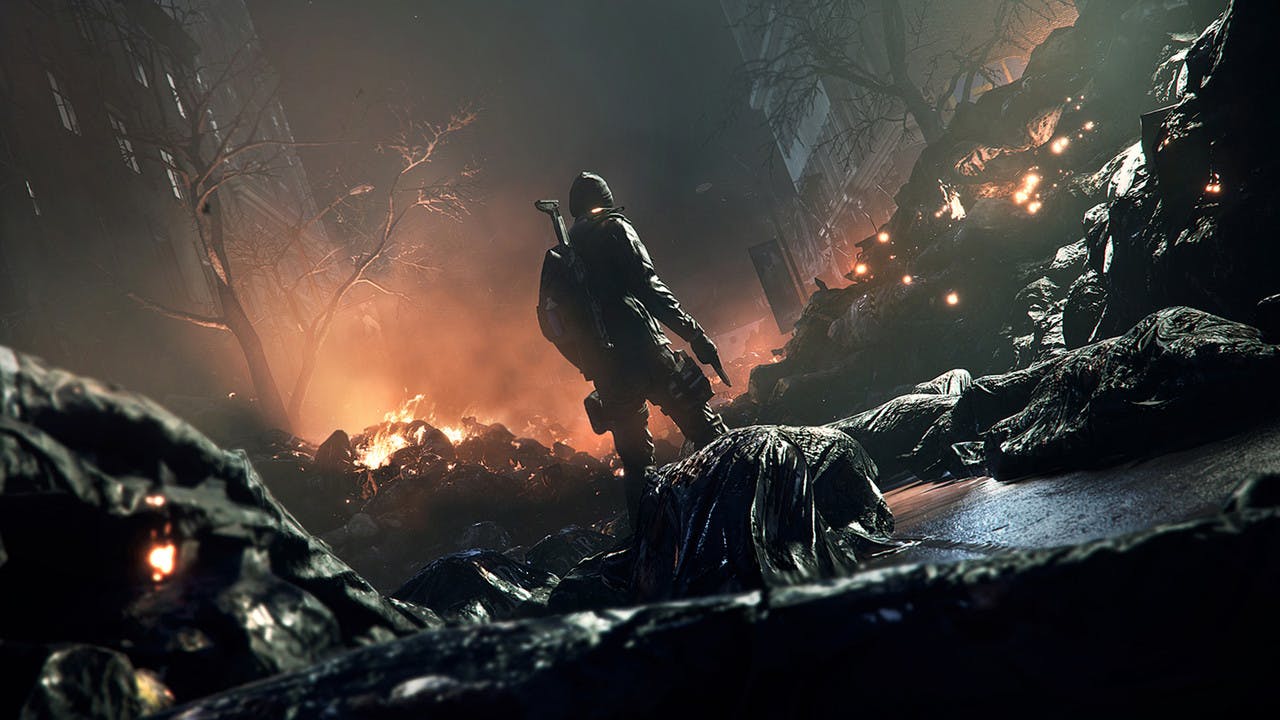 Take back New York - Enter a living breathing world overrun by hostile groups as a devastating pandemic sweeps through. When society falls, we rise.
Very few game franchises which have originated from a series of books can boast the popularity and lifespan of Tom Clancy's.
Since the early days of the late 1980s, Tom Clancy games have constantly evolved - creating a variety of tactical shooters, espionage and stealth-genre classics. With well over 40 games in its history, the Tom Clancy franchise has grown and adapted to the style and preferences of gamers, with a need for vast gameplay options to accompany new-age graphics and narrative.
Here, we look at the Tom Clancy's history in the games industry.
Way back when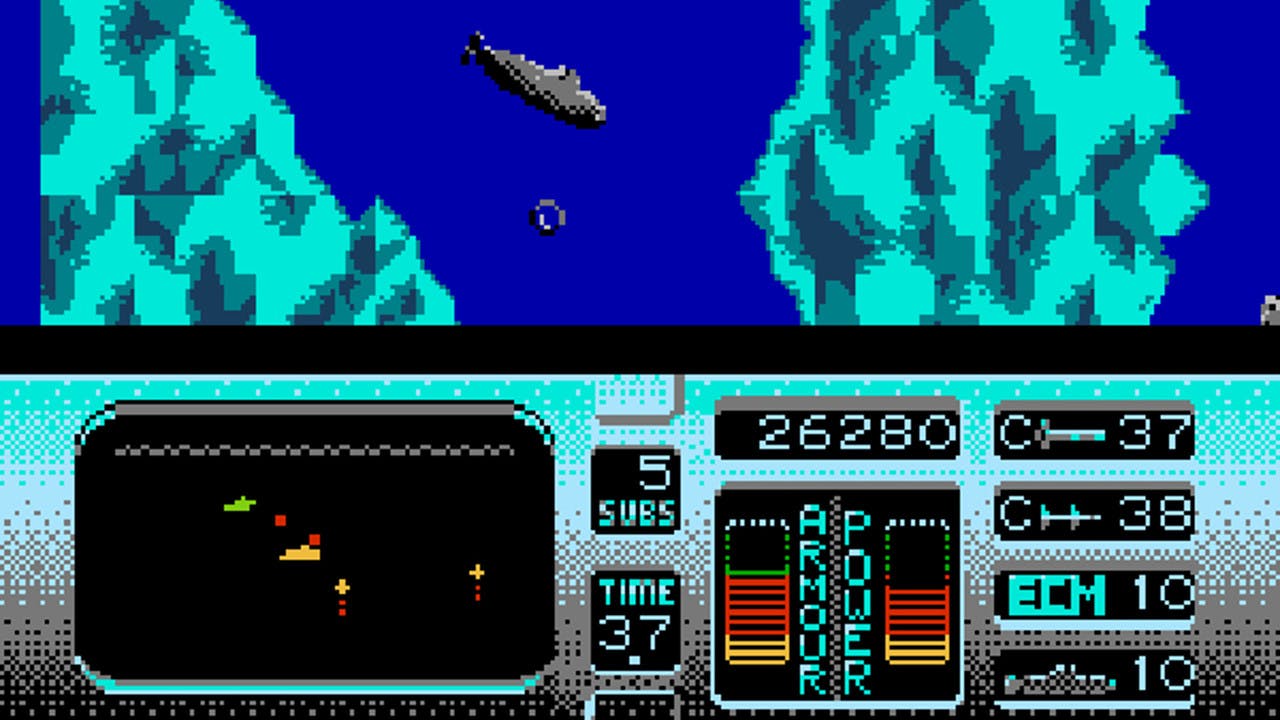 Long before tactical-op missions through vast jungle terrain and busting through buildings with shields and flashbangs, there was The Hunt for Red October - the first Tom Clancy game loosely based off Clancy's first novel.
Released in 1987 by Oxford Digital Enterprises Ltd, the game featured predominantly side-scrolling gameplay with brief first-person missions. With a mixture of simulation and strategy, players had to guide the Red October submarine to US waters whilst avoiding the Soviet Navy.
A year later, developer MicroProse released Red Storm Rising, which followed some aspects of the book written by Tom Clancy. In 1990, both Grandslam Entertainment and Beam Software released games based on the movie version of The Hunt for Red October - starring Sean Connery.
After a six-year gap, more game projects based on Clancy's books began to surface, starting with Clancy Interactive Entertainment's SSN (1996) - another submarine genre game - followed by Red Storm Entertainment's ruthless.com (1998) a turn-based strategy game where players control a CEO of a new software company.
Shadow Watch (2000) featured turn-based game mechanics once again, but the Rainbow Six series' release in 1999 and the 2002 release of The Sum of All Fears - both of which were developed by Red Storm Entertainment - began capturing the true essence of Tom Clancy games that we've seen more frequently in recent years.
Ubisoft, who joined The Sum of All Fears project as publisher, later acquired the rights to Tom Clancy's name for games in 2008.
I can see a Rainbow (Six)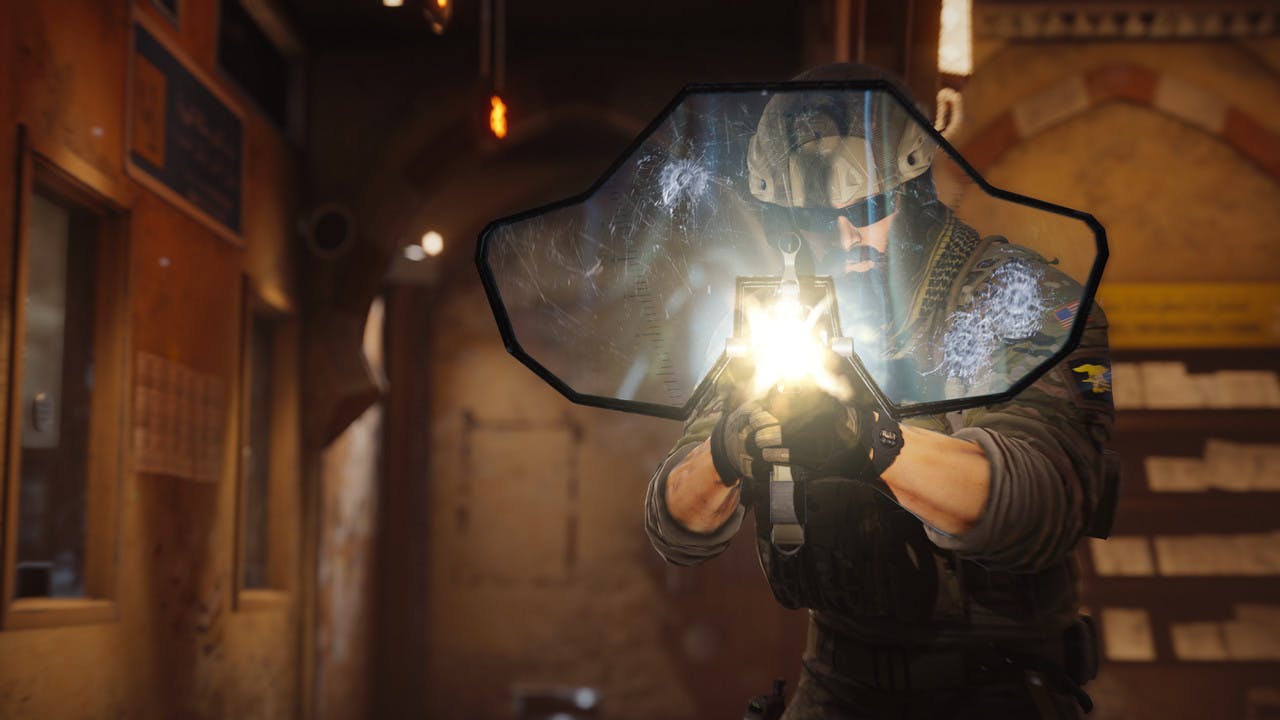 The 'squad-based first-person tactical shooter' gameplay became a key element of Tom Clancy games, beginning in 1999 and spanning across 17 different Rainbow Six games (including DLC expansions) to date, with the most recent being Tom Clancy's Rainbow Six Siege (2015).
Rainbow Six Siege is set three years after the Rainbow Program has been deactivated. But the actions of a terrorist group, known as White Mask, causes the program to be reactivated, with a new team leader at the helm who brings together some of the world's elite special forces operatives.
Team Rainbow is an elite international counter-terrorist unit that falls under the direct supervision of NATO. Throughout the Rainbow Six series, players are whisked off to locations across the world as Team Rainbow embarks on dangerous missions, often to prevent terrorists from killing civilians or preventing the use of weapons of mass destruction.
Gamers have previously asked whether Rainbow actually exists beyond its virtual surroundings - and information from the Official Tom Clancy FAQ states that Rainbow is in fact a real counter-terrorist unit - but it's not clear whether their in-game headquarters location (Hereford, UK) is indeed the correct location.
Into the Wildlands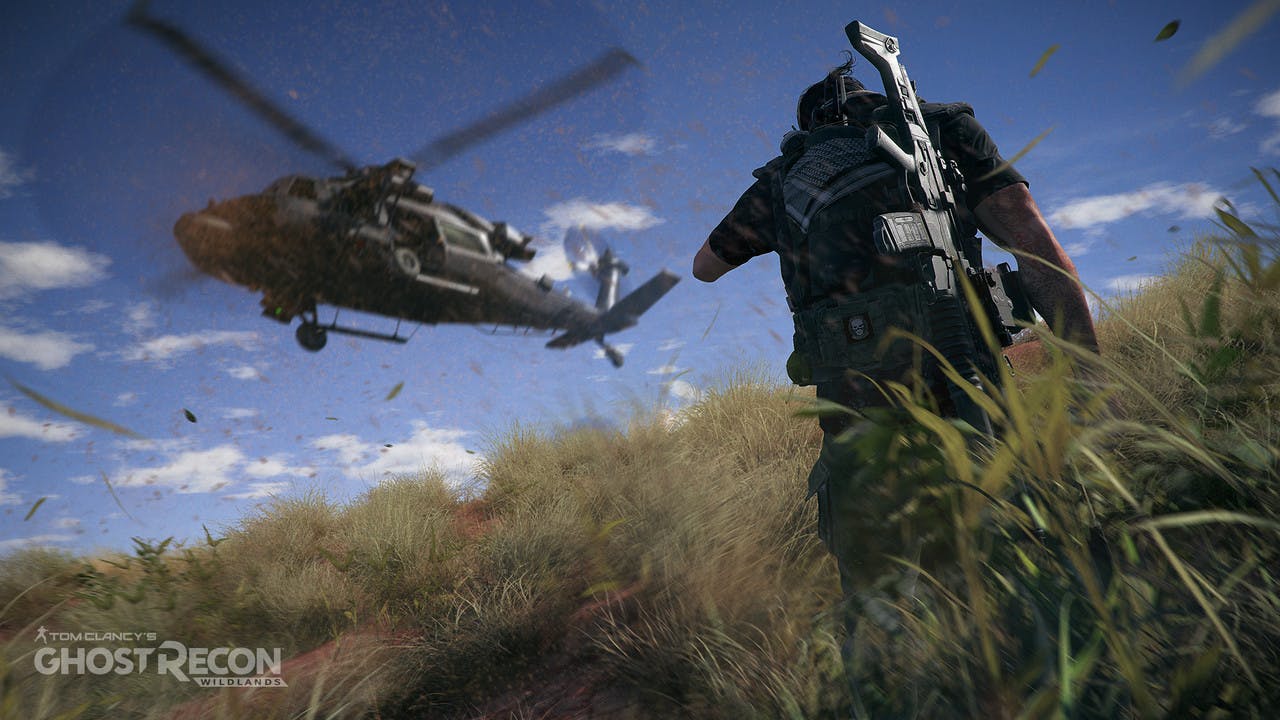 Expanding on the tactical operations in often confined levels and locations seen in the Rainbow Six games, Tom Clancy's Ghost Recon games began pushing the boundaries of level design for the franchise. Beginning in 2001, there are currently 14 Ghost Recon games to date, which includes both first and third-person shooter gameplay, with the latest installment being Ghost Recon Wildlands (2017).
Wildlands is the "biggest open world games" that Ubisoft has worked on, and sees a fireteam known as 'Ghosts' - dispatched by the United States Army - arrive in Bolivia to take down El Sueno and his Mexican drug cartel, the Santa Blanca. The latest installment in the Ghost Recon franchise takes a step back from futuristic new-tech weaponry as seen in Tom Clancy's Ghost Recon: Future Soldier, however some modern gadgets like drones do appear in the game.
Wildlands also includes Sync Shot, where the player can mark additional enemies and, so long as they're within range of your squad members, take them out in a single shot. Daylight is also a factor in the new game, with enemies being easier to spot during the day and fewer guards on patrol at night.
The name's Fisher, Sam Fisher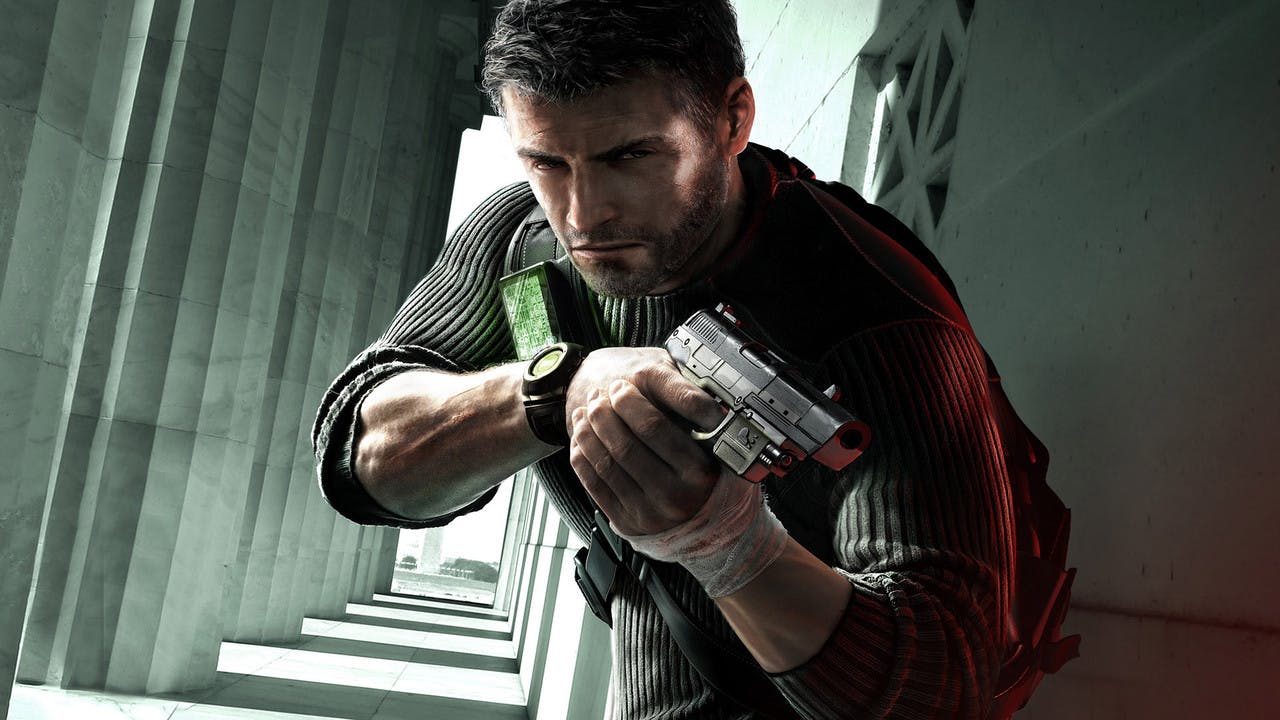 The early 2000s also saw Ubisoft introduce a stealth-based third-person shooter, Splinter Cell.
The franchise follows NSA black ops agent Sam Fisher - voiced by actors Michael Ironside (Starship Troopers) and Eric Johnson (Supernatural) - who is recruited by the National Security Agency to work within its newly formed division, Third Echelon, after the assassination of the President of Georgia.
Gameplay is primarily stealth-based, opting for silenced weapons and a shadow-o-meter in the earlier games which shows Sam's visibility. The game has inventive ways of sticking to the shadows, including busting light bulbs and a stylish split jump - where players can position Sam above enemies if a corridor or room is narrow enough.
The franchise progresses into darker plots, such as the decision making and 'crossing the line' featured in Tom Clancy's Splinter Cell: Double Agent. Tom Clancy's Splinter Cell: Conviction was the first of the seven games to introduce a new shooting system dubbed as 'Mark & Execute', which allows the player to mark enemies or objects and shoot them in quick succession without having to manually target each one.
Tom Clancy's Splinter Cell: Blacklist was the most recent game to be released back in 2013, which sees Sam now working for the Fourth Echelon to stop a group of terrorists known as the Engineers.
The Splinter Cell franchise resulted in a number of books being published by a series of different authors, all of which were written under the pseudonym David Michaels.
Vision of The Division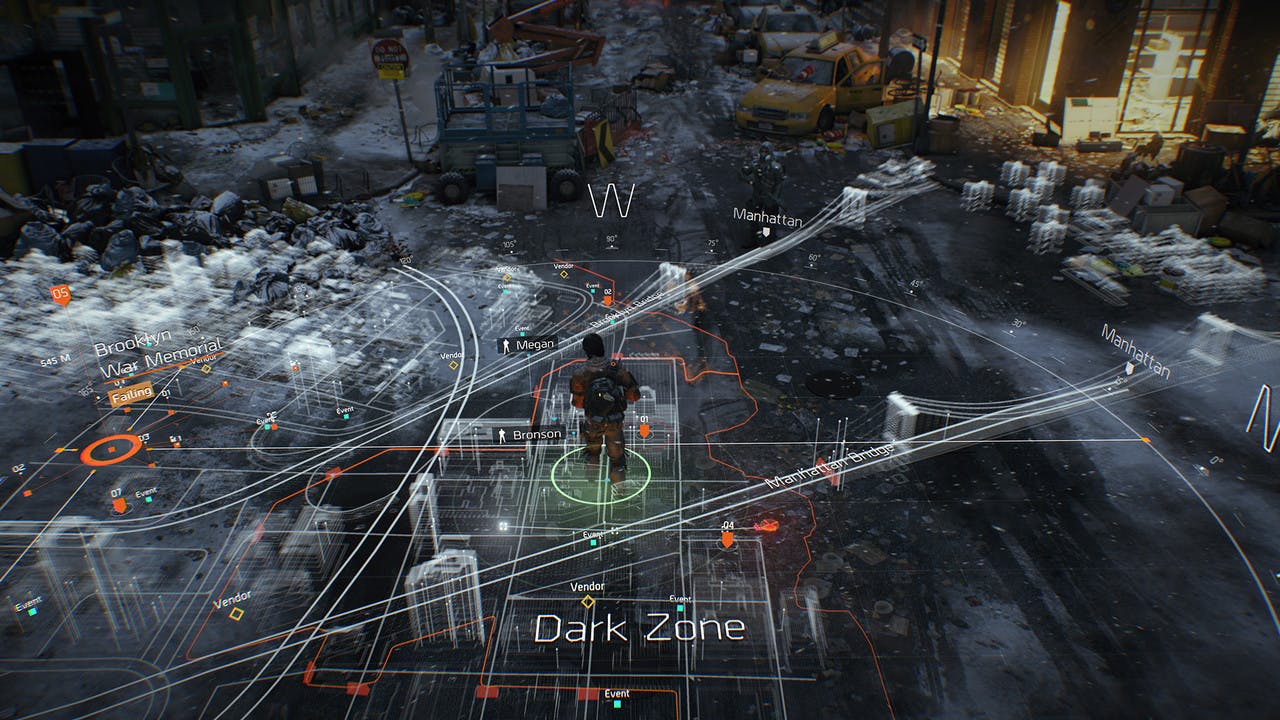 A dystopian New York City set the scene for the 2016 release of Tom Clancy's The Division, the online-only action RPG which sees players wrapping up warm amid harsh wintry conditions in Manhattan. The game's plot follows your customizable character, an agent of the Strategic Homeland Division, who has been sent to the Big Apple after a smallpox pandemic, released on Black Friday via bank notes, has caused chaos.
Alongside the Joint Task Force (JTF) Division agents must take out rebel forces known as the Last Man Battalion - whilst also embarking on side missions, such as saving hostages. Looting and item drop-offs play a key role in the game's inventory system, with weapons and other items also available to buy at allied bases located in various areas of the city.
The Dark Zone, a PvP area of the game, is where the majority of rare item drops and equipment can be found - but other players do not always play ball once you've left the quarantined zones. The Division is certainly a new direction for the Tom Clancy franchise and, alongside Ghost Recon Wildlands, shows how far Ubisoft is willing to expand beyond basic missions and map layouts.
Other mentions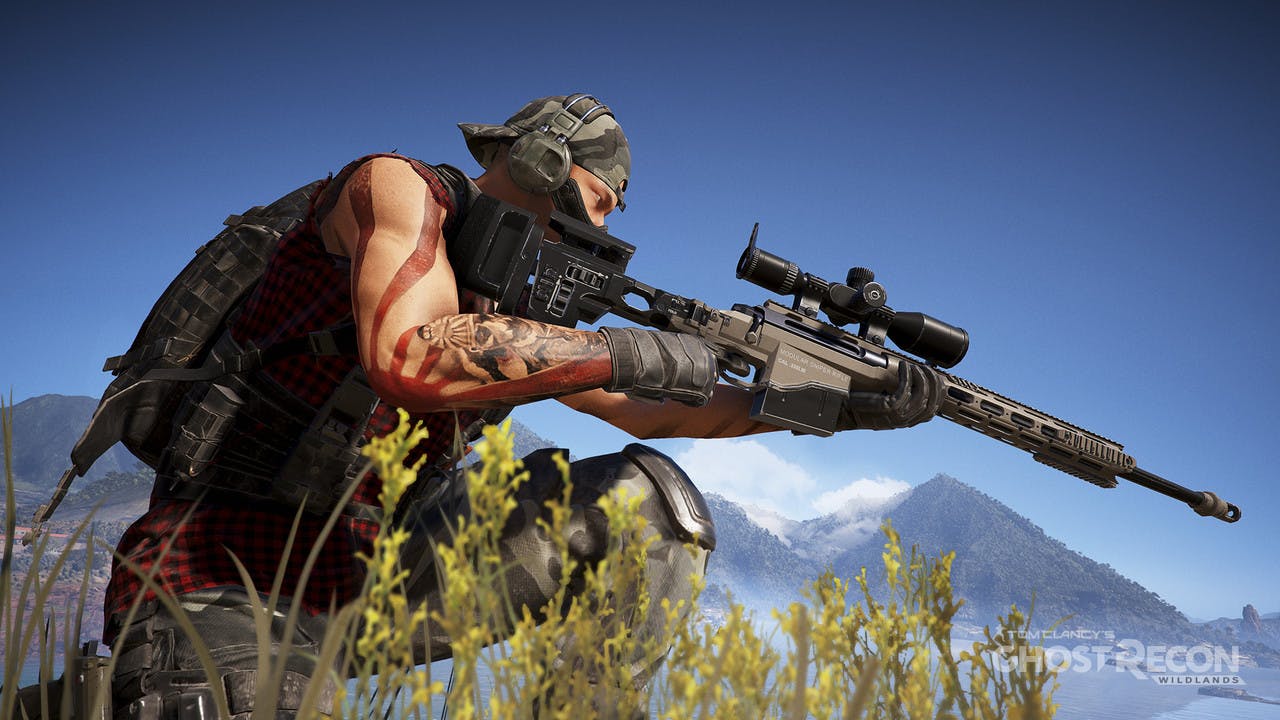 Tom Clancy's EndWar, released in 2008, is a real-time tactics game which takes takes place leading up to, and during, 'World War III'. Player can choose one of three factions - European Federation, Russia Federation and the USA Joint Task Force - and must attempt to take all three capitals, with 28 battlefields in total.
In 2009, the first of two Tom Clancy's H.A.W.X games was released, taking players away from the 'boots on the ground' type missions and putting them in the cockpit of jet fighters. Gamers can also team up online to complete campaign missions in the co-op mode.
In 2001, Kama Digital Entertainment released Tom Clancy's Rainbow Six: Take-Down – Missions in Korea, where players control a squad of Rainbow elites in a series of missions against armed terrorists. The game was created for the South Korean market by KAMA Digital Entertainment, with a different story and interface, as well as Korean Rainbow operatives and weapons.
Interestingly, since 2015, the game has not been available to buy outside of South Korea.
eSports and beyond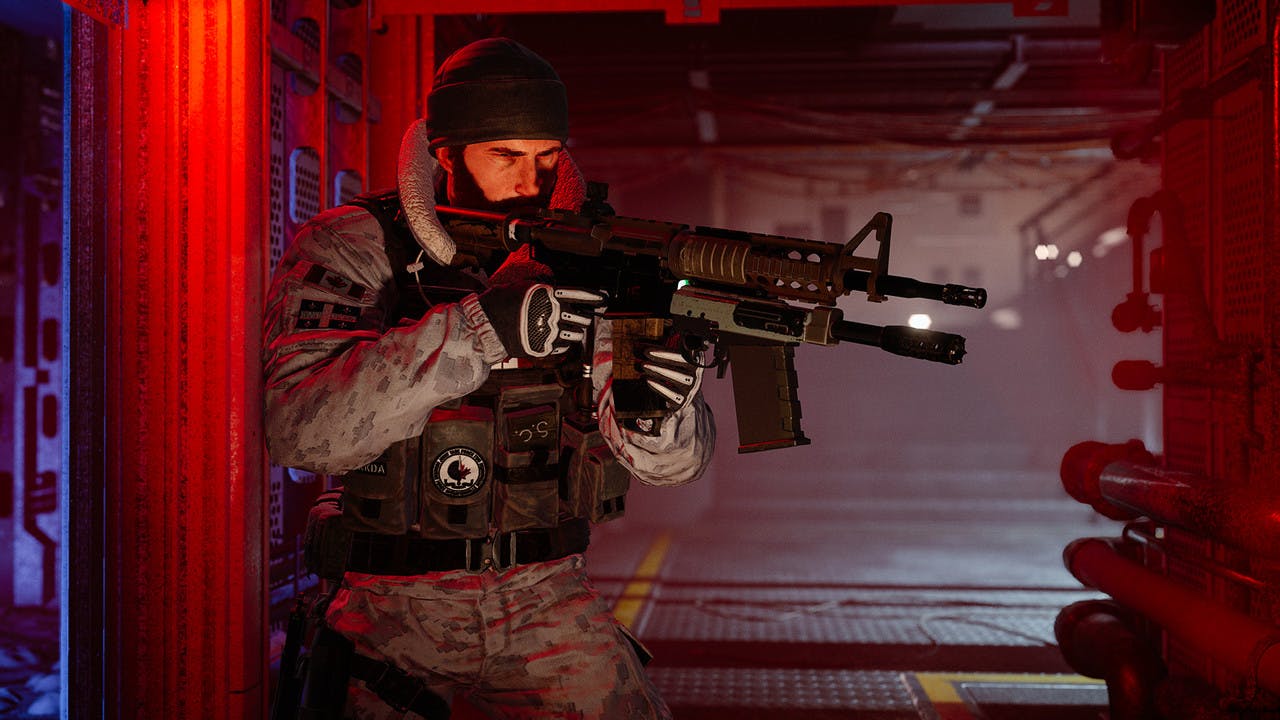 As well as being a well-played multiplayer game by millions of gamers at home, Rainbow Six Siege also has its own competitive eSports league. The third season of the Rainbow Six Pro League finished this week, with Finnish team ENCE eSports claiming the top prize and the 'best Rainbow Six: Siege team in the world' title.
Despite reports back in 2008 from the likes of Kotaku regarding Ubisoft combining a number of the Tom Clancy game worlds into a 'megagame' nothing has been confirmed, or really discussed since.
---
---
Share this post