A brief look at the popular strategy sim's history on PC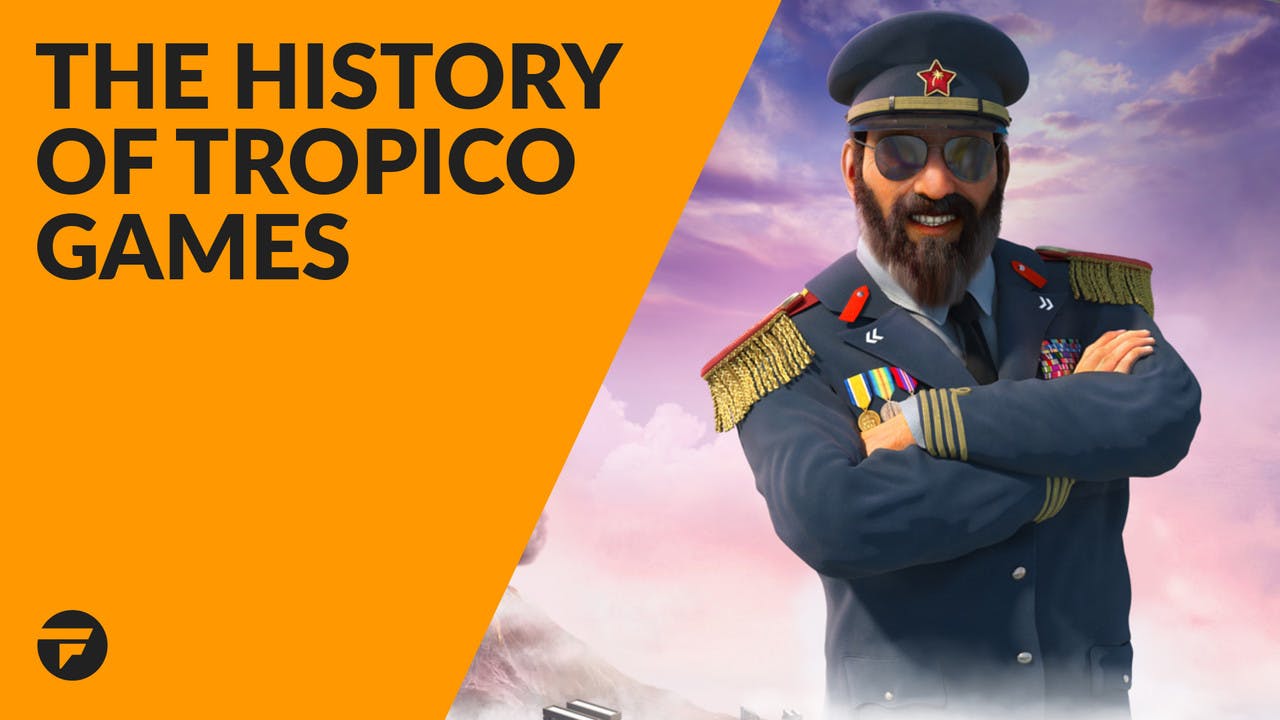 If you're a fan of strategy simulation PC games, you're likely to have heard of (or played) the brilliant Tropico games.
The franchise sees players take on the role of a leader, controlling cities across vibrant Caribbean islands - helping to build an empire and lead their people into a new era.
Ahead of Tropico 6's release, we take a look at the brief history of the Tropico PC franchise.
Where it all began
Where better to start than the beginning - and it was PopTop Software, a video games developer based in Missouri, that brought the Tropico franchise to life back in 2001.
Players were introduced to El Presidente, their in-game character and ruler of their own fictional island located in the Caribbean. Tropico (2001) is set during the Cold War era and sees players progress from the 1950s.
The game is deemed as a humorous simulation strategy, but also covers very strong political issues in the modern world - including election fraud, restriction of speech (totalitarianism) and corruption.
It's fair to say that the game was well received by critics and gamers alike, with Tropico nominated for 'Best Single-Player Strategy Game' and 'Best Strategy Game for PC' - but it was the game's fantastic audio that proved to be one of the main elements to the game's success.
It's Latin-style Caribbean music, performed by Daniel Indart, received the 'Outstanding Achievement in Musical Composition' award from the Academy of Interactive Arts & Sciences, as well as three 'Best Music' awards!
The game has since received expansions and was re-released in the Tropico Reloaded bundle for Steam users back in 2009, which includes the Paradise Island expansion and the sequel, Tropico 2 - Pirate Cove.
Pirate Cove saw the city-building mechanics return but with a brand-new setting, as players took control of the Pirate King with the emphasis on building a swashbuckling empire. The sequel was also the first game to feature a campaign, with different scenarios and goals to achieve within a certain time limit.
Players were tasked with sending their pirates off to find booty (the treasure kind), shipwrecks and form alliances for trade. A consistent theme, one that featured heavily in Pirate Cove, is ensuring that your citizens are happy.
Various requirements including food, rest, religion and order are needed in order to keep the workers (Captives) in check, as well as using resources to build new structures for the island. Frog City Software and PopTop Software's efforts paid off as the sequel proved to be another well-received game, scoring highly with critics.
Still going strong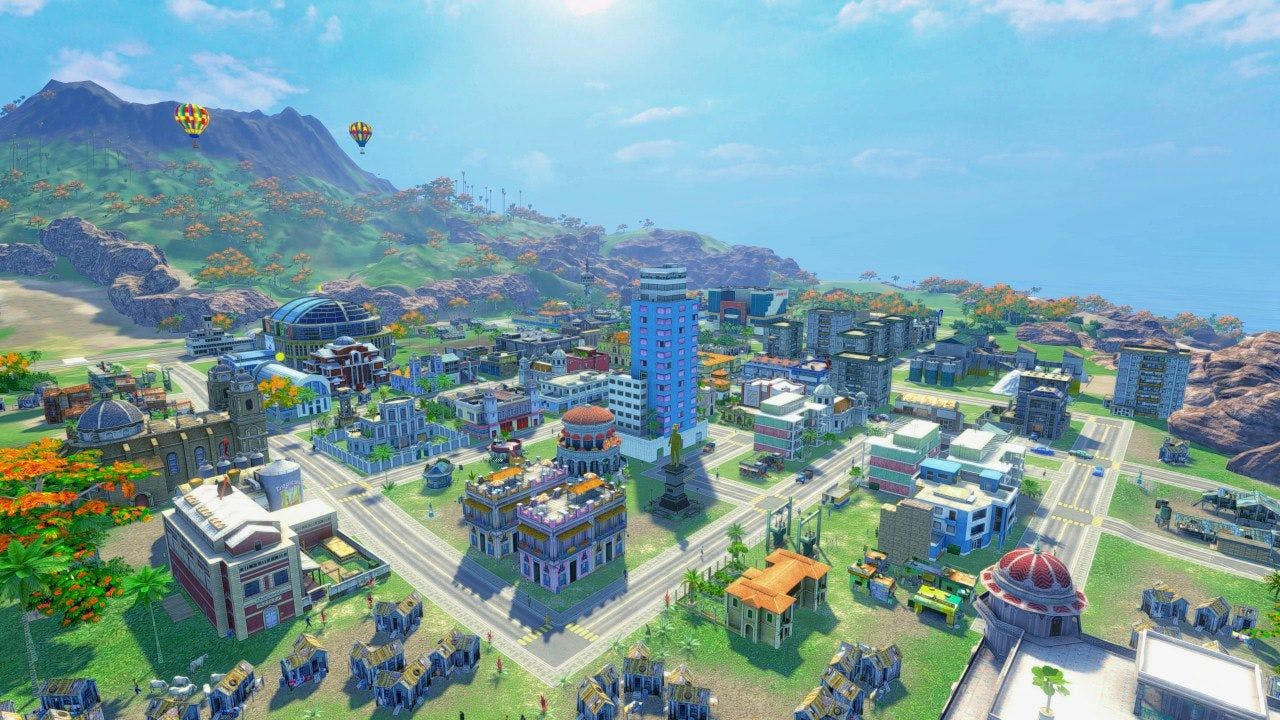 Tropico's popular islands faded into the fog for a few years while under Take-Two Interactive but reemerged in 2008 under Kalypso Media, much to the delight of PC gamers. El Presidente returned in Tropico 3, now being developed by Haemimont Games.
The six-year absence meant that gamers saw the return of Tropico during a time where game graphics were on the up, which resulted in the third installment featuring somewhat stunning visuals and new features, as well as the returning campaign mode. Random world events, a random map generator and 'Timeline editor' were among a number of impressive and unique features - and this was the first game to add an online element to the franchise with online scoring.
Players were able to customize their own avatar and have a statue built on their island in honor of themselves, as well as giving election speeches. The game received an expansion pack in 2010 called Absolute Power, which saw new features added to the general game as well as the campaign, including the ability to print money and blowing up a local radio station to prevent rebel attacks.
There's a pattern emerging here... much like its predecessors, Tropico 3 was another popular choice and still has a 'Very Positive' Steam rating from gamers.
There's always room for expansion within the world of Tropico, and the fourth installment certainly proved that. Tropico 4, released in 2011, allowed players to choose from one of 10 pre-made islands or create their own.
Gamers had control of everything from the size of the island and land levels to vegetation and mineral deposits. In the Tropico 4, El Presidente is tasked with restoring power that he had previously lost in the Caribbean - which can be achieved by erecting specific buildings and ensuring that resources are available to satisfy the masses.
The campaign plot seemed deeper than the previous installments and follows El Presidente through a journey of revenge, conspiracy and regaining power. Tropico 4 went on to receive a major expansion in the form of 'Modern Times' as well as many DLC packs that added new buildings, scenarios and features to an already bustling simulation strategy.
Continuing the trend of hours upon hours of enjoyable gameplay with its quirky political humor, Tropico 4 proved to be another successful title in the franchise - gaining a 'Very Positive' Steam rating.
Ruling an island is great, but putting some of the pressures of dictatorship on a friend's shoulders can certainly help - and that's exactly what Tropico 5 introduced. Released in 2014, the fifth installment featured co-operative and competitive gameplay for up to four players, which allowed gamers to build their own cities on the same island with the intention of working with or against each other.
The campaign - featuring 15 missions split into two sections, with a final objective for each - sees players play through four eras as El Presidente. From winning bets with the US President to befriend him to exporting gold to the Pirate King to help free his son, players will be tasked with some bizarre and rewarding missions across the game.
Sandbox mode, introduced in Tropico 4, made a welcome return - featuring pre-built islands made by the developers in the Steam Workshop or the option to create their own. Players can also decide their country's own independence and write a full constitution!
As with its predecessors, Tropico 5 treated gamers to expansions and DLC content to further increase the possibilities in and around their island, including Waterborne - which granted access to new off-shore structures for gaining food, defending their island or for entertainment purposes.
What's next for Tropico?
With the success of the franchise so far, there's another Tropico game coming out – what a surprise, right!
Tropico 6 will arrive in the new year (January 25th) as players continue on their journey as El Presidente and their very own banana republic. For the first time in the franchise, players can manage multiple islands at the same time and adapt to various new challenges.
Loyal Tropicans can be sent across the world to steal structures such as the Statue of Liberty and Eiffel Tower, and give compelling election speeches from the balcony of their beautiful palace.
Tropico 6 is available now from Fanatical as well as the Tropico 6 El Prez Edition, which includes bonus content.
---
---
Share this post