How your decisions impact the ancient world around you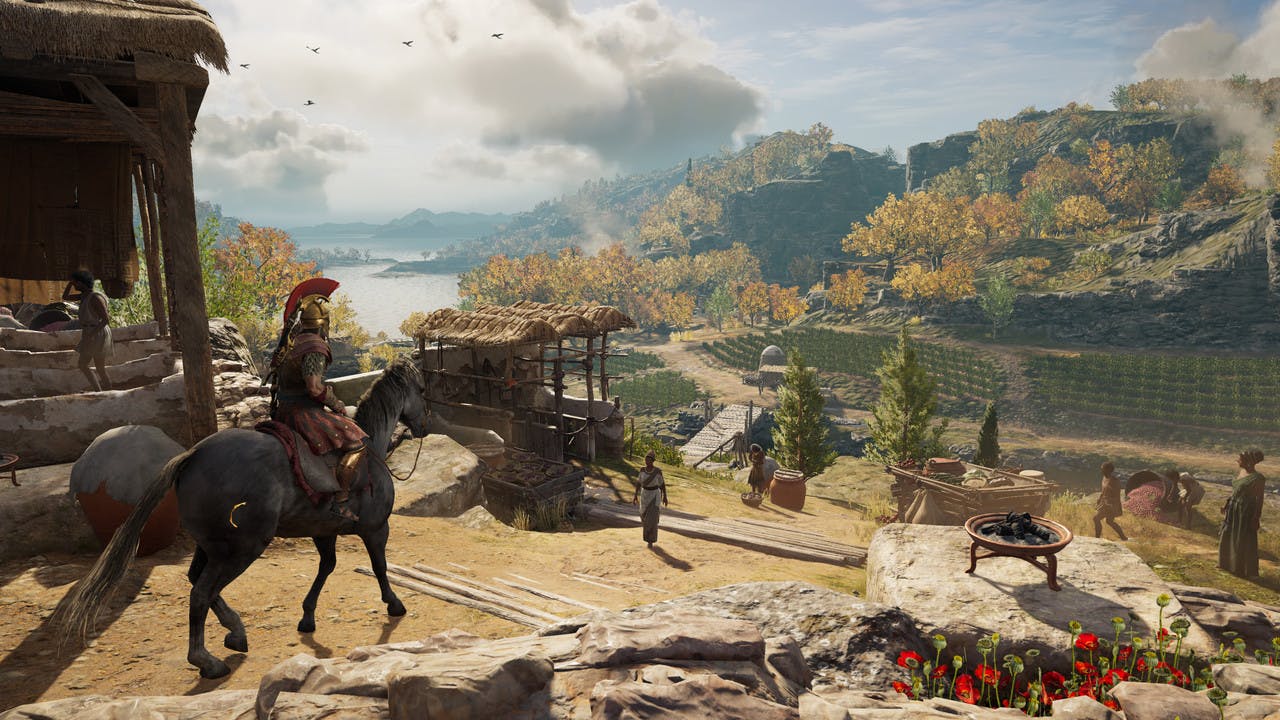 Gamers have been given a sneak peek at Assassin's Creed Odyssey's 'Power of Choice' that will feature heavily within the upcoming game's core mechanics.
Ubisoft's latest trailer for the open-world action RPG, which launches on Steam PC and console on October 5th, gives players a brief insight into how decisions made in the game - big or small - will have an impact on the characters and story around them. This is the first Assassin's Creed game in the franchise that will allow players to choose how they respond to characters via a dialogue system with multiple responses.
As you can see in the trailer below, Kassandra - one of the playable protagonists - comes across a non-playable character who has tied up civilians and is threatening to kill them (we're not sure why). Players are given two options on how they want Kassandra to respond, either by demanding that the NPC does not harm the civilians, or let the planned massacre unfold.
It's not clear how much of an impact this will have in the following scenes or the end story, but Ubisoft has said that there is 'no wrong way' of approaching each encounter in the game - plus, it will make your playthrough unique in comparison to your friends or fellow gamers.
As this Assassin's Creed will also feature a new 'romance' system (similar to the Mass Effect games), who you fall in love with and 'get jiggy with' will also change outcomes and relationships within the game. Creating a strong bond with certain NPCs will allow players to add them to their ranks during naval battles, adding different perks and bonuses depending on which character you've selected.
One thing's for sure, gamers will experience one of the largest open worlds and strongest narratives in the franchise so far.
Hold you horses, you need to pre-purchase your Assassin's Creed Odyssey Steam PC key ready for launch - grab it now from the Fanatical Store to get your bonus content.
<div class="apester-media" data-media-id="5b867053cd0ad75960273573" height="524"></div><script async src="https://static.apester.com/js/sdk/latest/apester-sdk.js"></script>
---
---
Share this post