More Geralt in a bathtub than you can shake a stick at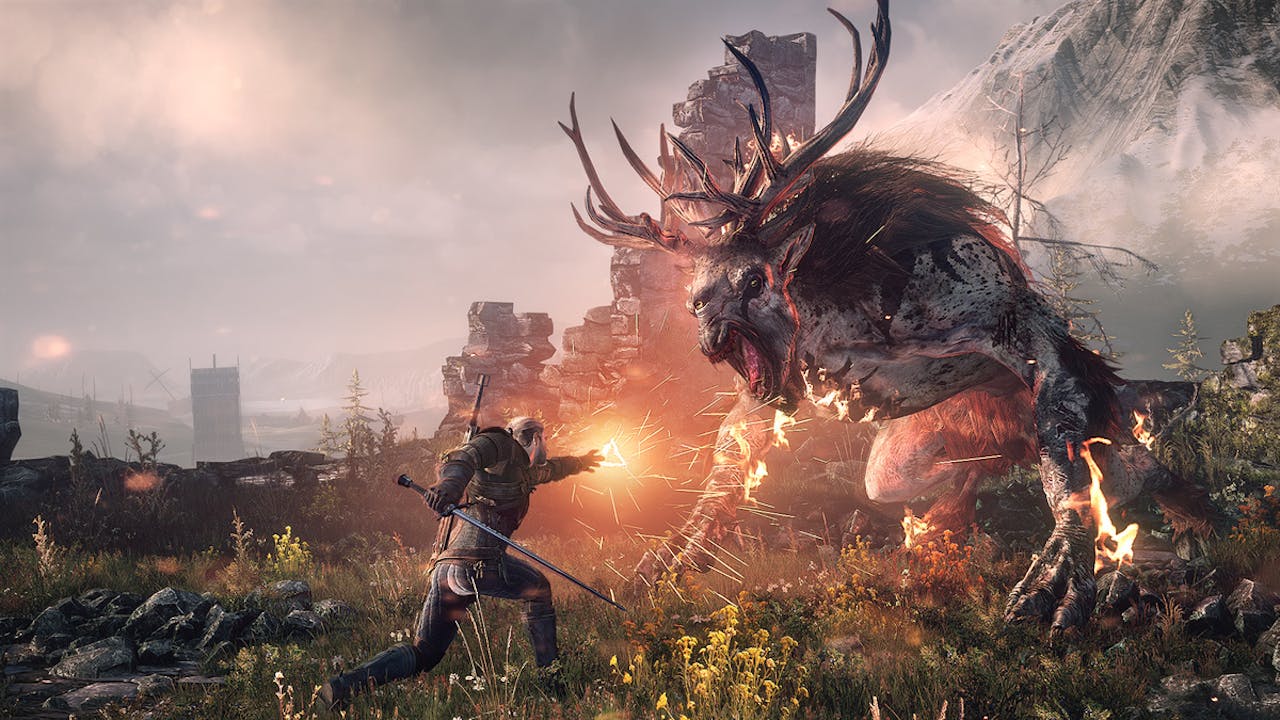 Geralt of Rivia was certainly popular with gamers over the festive period as The Witcher 3: Wild Hunt saw a soar in concurrent players following the release of Netflix's The Witcher TV series.
The critically acclaimed RPG, developed by CD Projekt RED, had previously achieved an all-time peak in concurrent Steam players on May 1st, 2015 - the game's release date - recording just over 92.k. However, with the success of the eight-part TV show starring Henry Cavil as the 'White Wolf', gamers have felt inspired to return to the medieval Continent to hunt down monsters, ghouls and... make love on the back of a unicorn.
At the time of writing, the all-time peak has now reached just over 102k concurrent players - with just under 59k playing within the last 30 minutes (11:35am GMT). According to SteamCharts, The Witcher 3 has also made its way into the top 100 most-played games on Steam.
When you take into consideration that the peak player count was just over 26.5k in November 2019, it's clear that the Netflix show as well as favorable sales/deals on the game have helped boost those numbers. For those completely new to the game, The Witcher 3: Wild Hunt is an action RPG based on the popular fantasy novels by Polish author Andrzej Sapkowski.
As Geralt, you embark on a series of quests hunting monsters in exchange for coin. As for the story, Geralt must travel across the Continent in search of Ciri, a Child of the Elder Blood, who is being hunted by a dark and powerful army known as the 'Wild Hunt'.
---
---
Share this post