These 5 Steam games have seen a huge lift in players in the past 2 months
Stay at home gamers dodging COVID-19 help boost Steam user numbers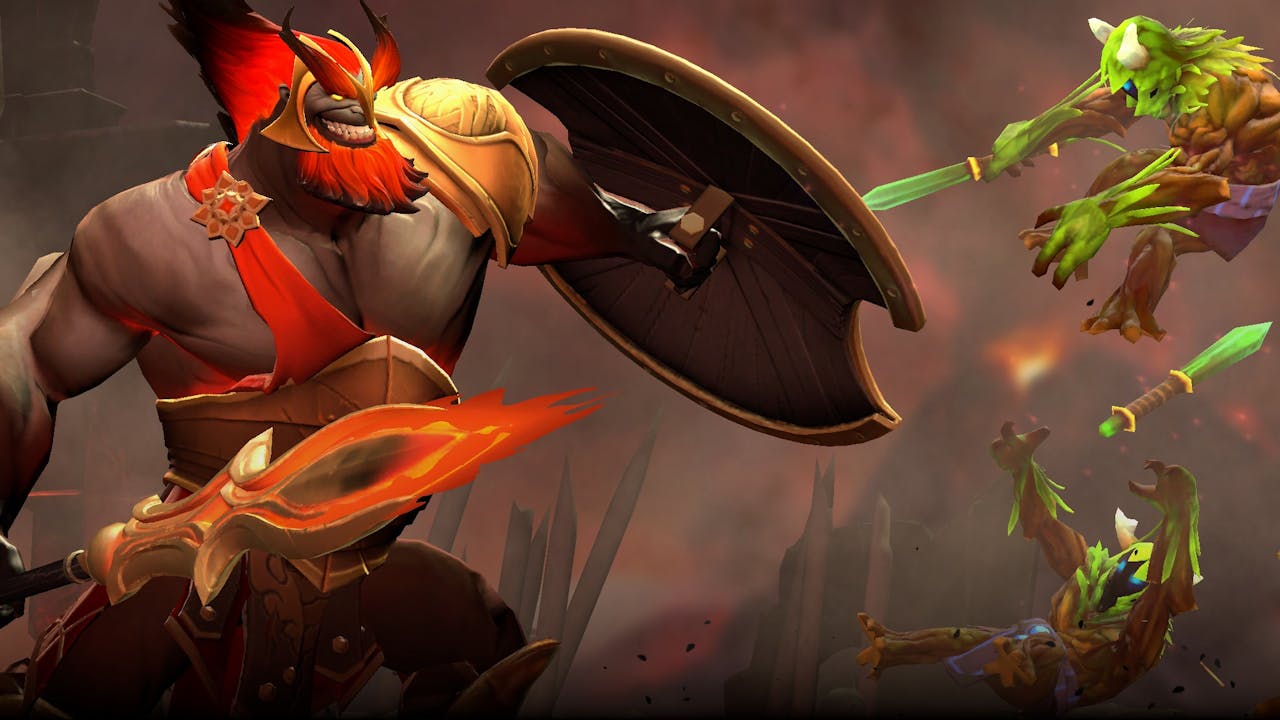 As the coronavirus continues to affect our day to day lives, more and more people are being prompted to turn to their trusted games console or PC/laptop for means of entertainment - and judging by the stats recently collected, a lot of you have!
Steam has seen a 22% rise in users on its top 20 games in the past month, according to a study by OLBG's Gaming Habits, when compared to figures from February 2020. In March, the likes of the UK and USA began bringing in harsher measures to tackle the spread of the COVID-19 pandemic, restricting travel and introducing social distancing - so the figures that we've seen so far are almost certainly due to more gamers being 'forced' to stay at home and play more games... shame, right?
So, who has benefited the most from the increase of Steam gamers?
OLBG's study looked at Steam's top six games, studying their average player statistics at any one time in previous months when compared to March 2020, as well as the rise and fall of the figures in those months, and the peak number of players during that time.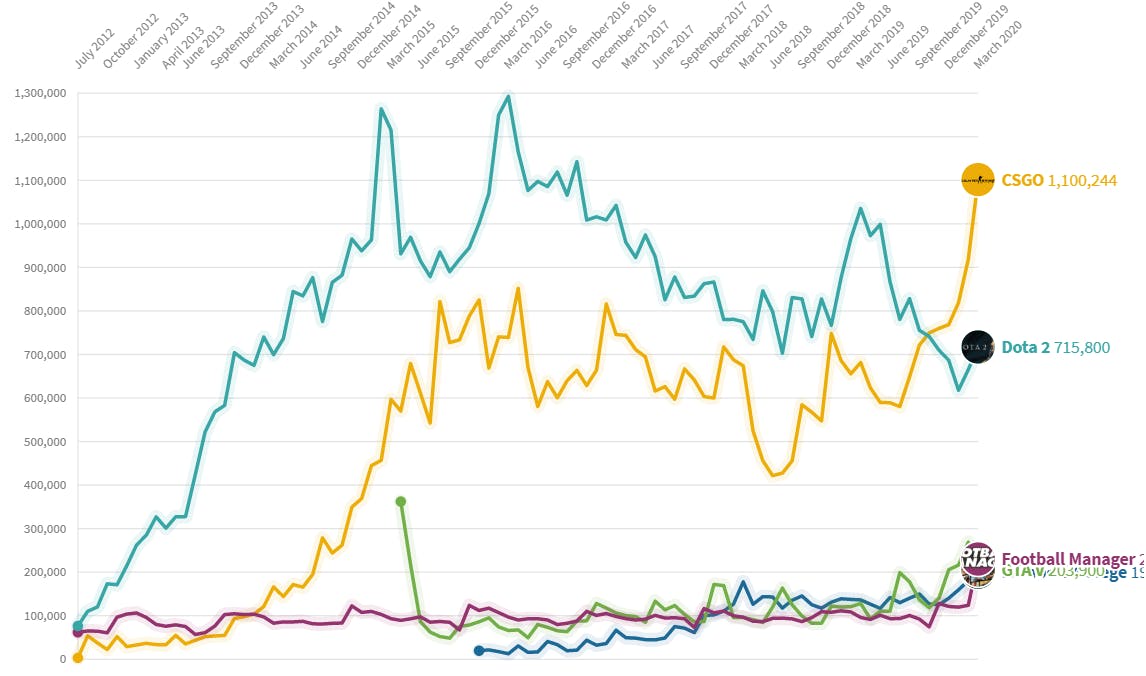 For Counter-Strike: Global Offensive (CS:GO), DOTA 2, Grand Theft Auto V, Tom Clancy's Rainbow Six Siege and Football Manager 2020, the average player count on each game was on average 289,366 at any given time, up 14% from the previous figure of 252,307 in February.
Over these five games, that's a gain of 37,059 users in the space of a month!
These figures differ even greatly on a wider scale when compared to a wider selection of the Steam library. Between December 2019 and February 2020, the average player count per month was just 97,966 across the top 20 games available on Steam, but that figure rose by 22% in March, to an average count of 115,709!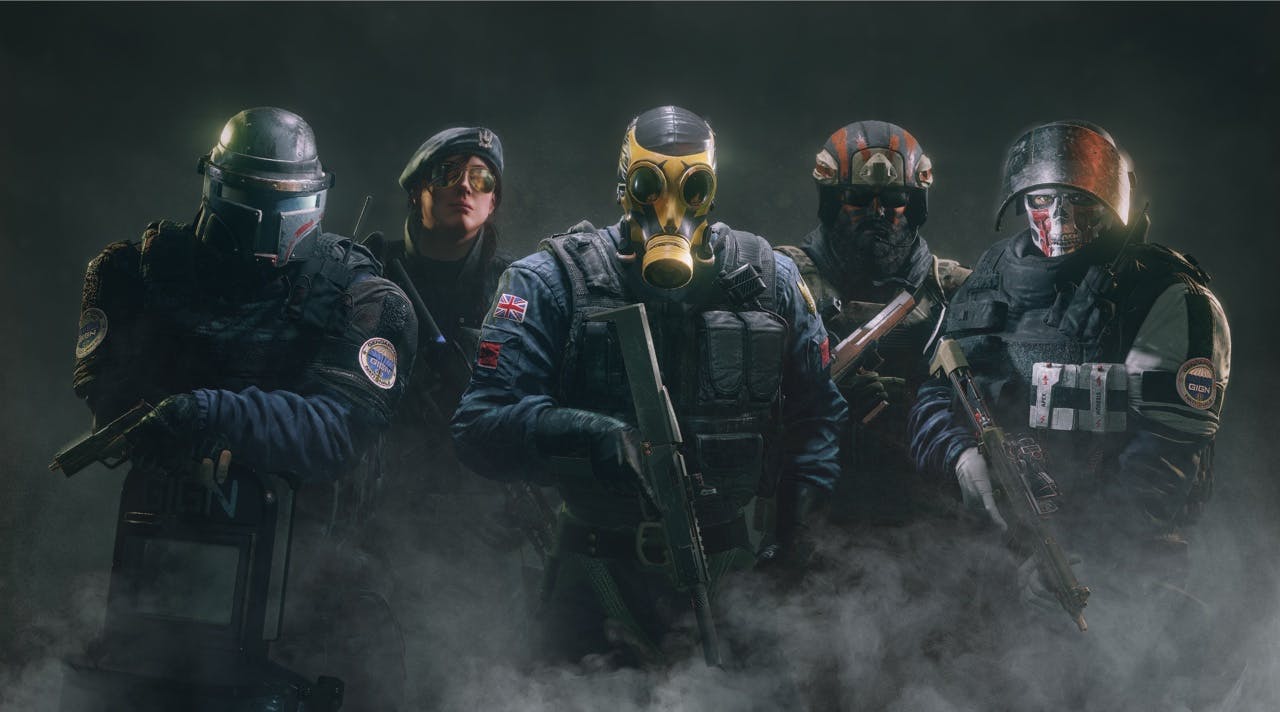 CS:GO saw the biggest spike in users, with a massive 23.36% rise in people playing the game in March, going from 543,979 in February to 671,033 in the space of a month - a gain of 127,054 and peaking at 1,145,972 players at once on March 31st at 8pm (GMT).
Football Manager 2020 is another Steam PC titles that has seen a big spike in popularity, no doubt thanks to Sport Interactive's decision to offer the game for free to Steam users for a two week period - as well as football fans needing to scratch that sporting itch due to no live football (soccer) being shown on TV.
Between December 2019 and February 2020, the average player count for FM20 was 44,897 - and that figure shot up by almost 60% in March to 76,022 - with an all-time high of 189,230 people playing it at 5pm GMT on March 30th.
---
---
Share this post