The details on Gearbox's new shooter-looter fantasy spin-off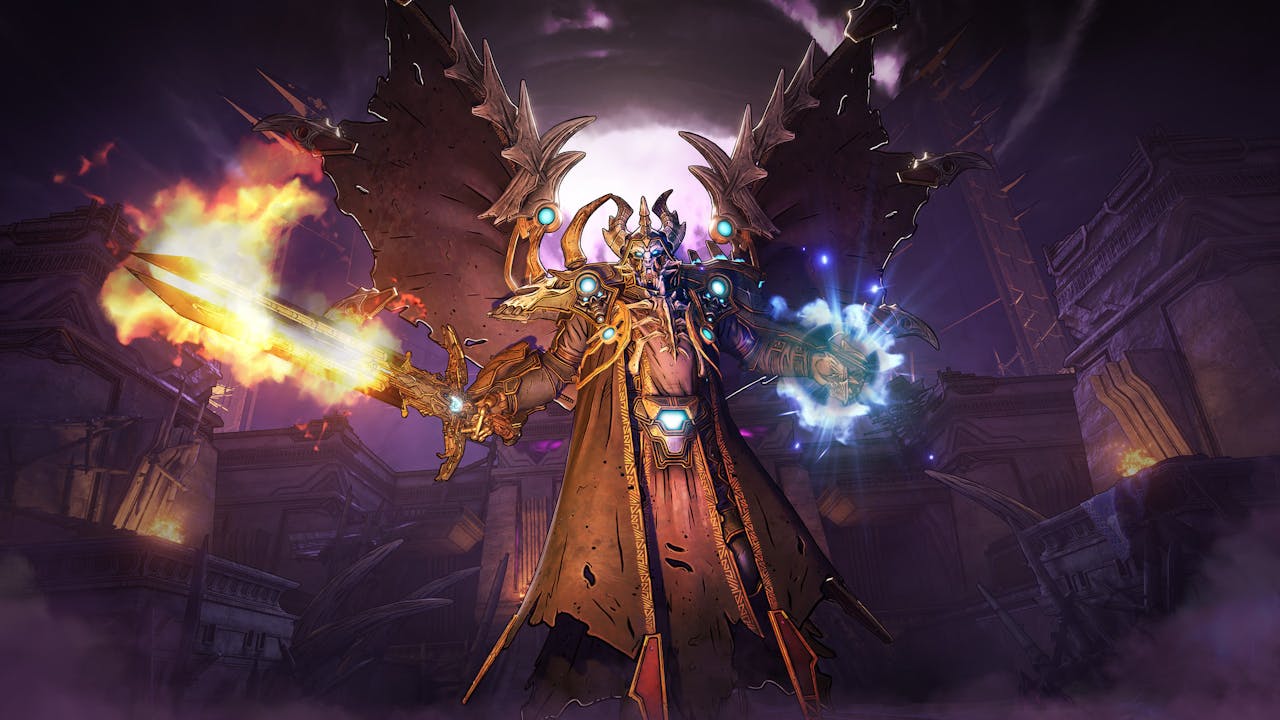 Embark on an epic adventure full of whimsy, wonder, and high-powered weaponry! Bullets, magic, and broadswords collide across this chaotic fantasy world brought to life by the...
Every studio has its niche. Naughty Dog mastered the cinematic-action market with Uncharted and The Last Of Us, DICE consistently raise the bar with their large-scale FPS multiplayer series, Battlefield, and Gearbox Software gave the world their own crazy, hilarious sandbox-RPG with Borderlands in 2009, the original looter shooter.
Since then, people have fallen in love with the wonderful and quirky characters, the cel-shaded art style and most importantly, the almost endless number of different weapons you find as you shoot your way through the deserted wastelands.
After the launch of Borderlands 3, Gearbox wanted to try something slightly different. That something different? Tiny Tina's Wonderlands (TTW) - a spin off from the Borderlands series. Here's everything you need to know about it in one handy article, enjoy:
So, what is Tiny Tina's Wonderlands?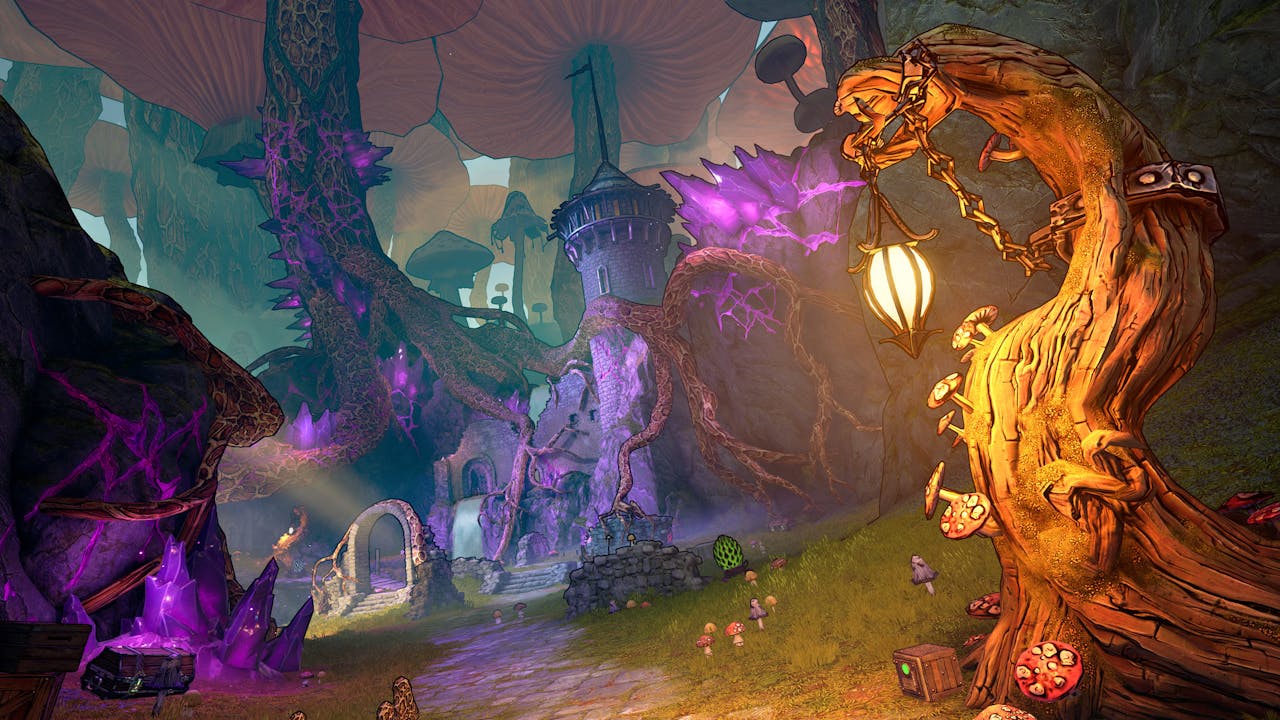 Taking place directly after Borderlands 2's Tiny Tina's Assault On Dragon's Keep expansion, the game will be familiar mostly to fans of the main Borderlands series. You'll be killin' away and collecting tons of badass loot for you and up to 3 other friends in this open-world RPG. But that's just surface level.
The setting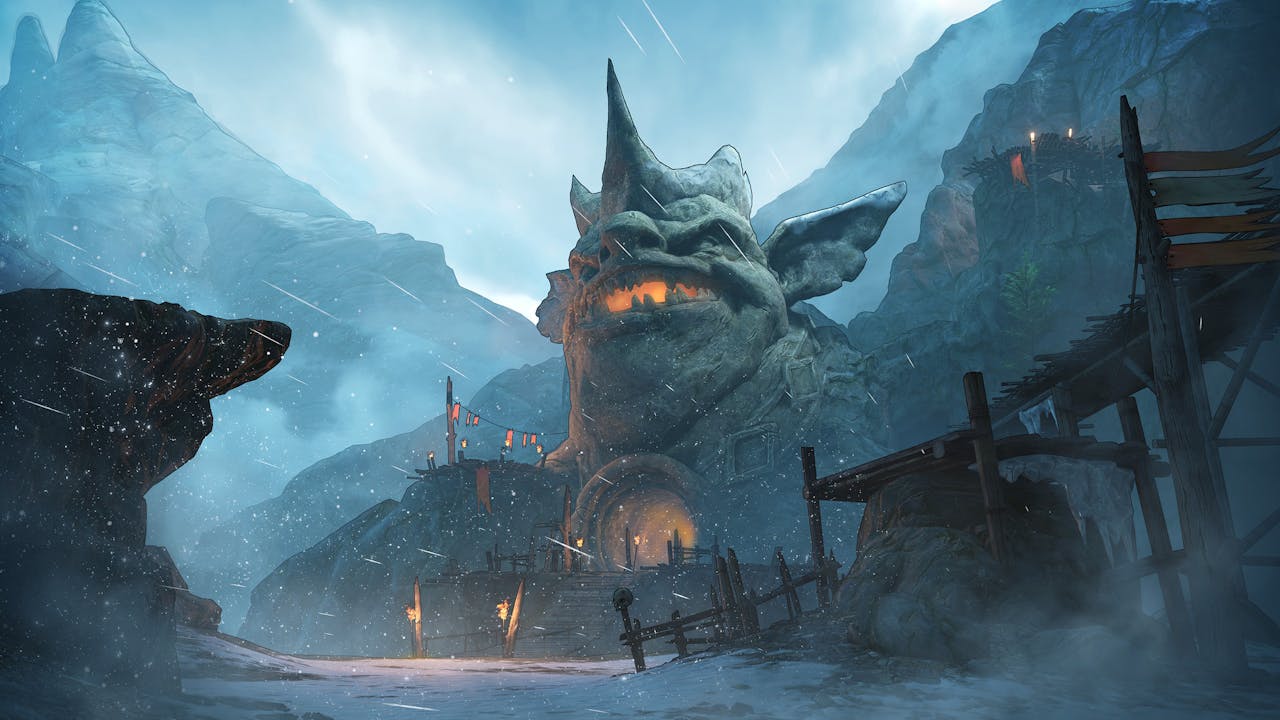 Set in her high-fantasy tabletop role playing game, Tiny Tina is your dungeon master. What she says, goes. There ARE rules but it's highly unlikely she'll stick to them. As your guide through her magical world, she'll throw in random encounters and send you headfirst into ancient cities, gloomy forests and ominous fortresses. You'll probably die. A lot.
What's the gameplay like?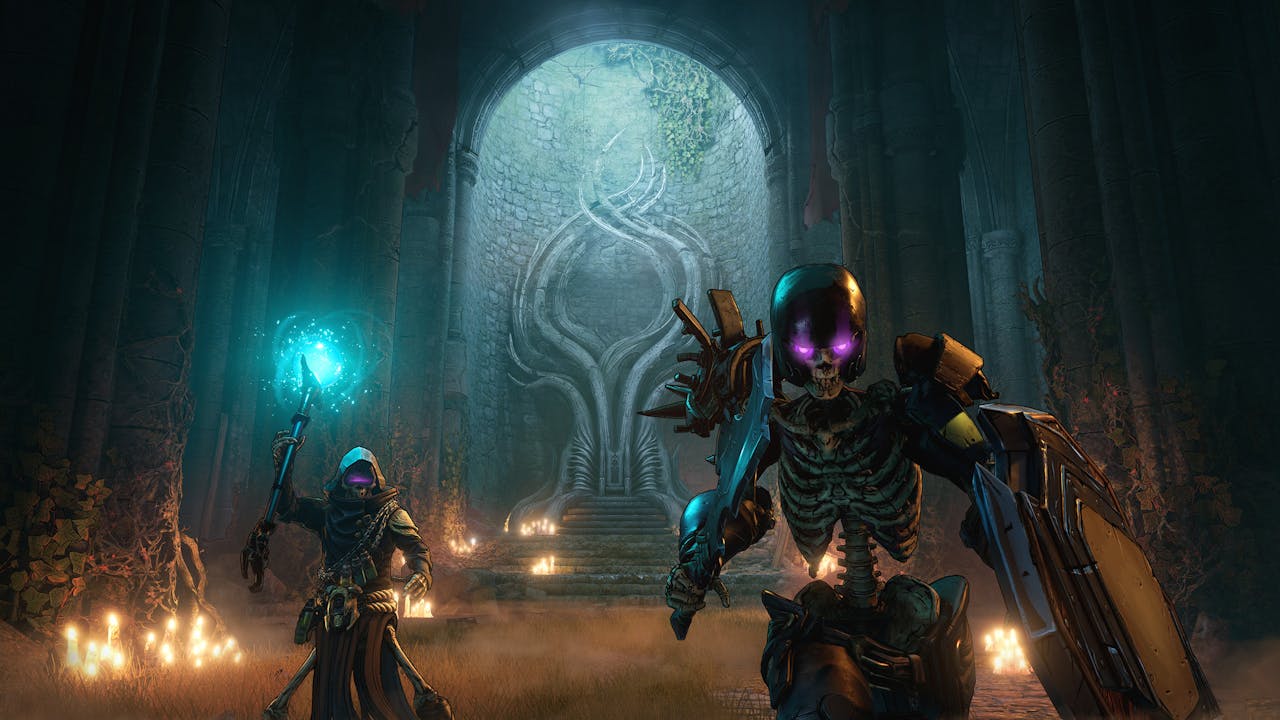 Again, returning players will already be familiar with the general gameplay loop. Either solo or with up to 3 friends, you'll be taking on quests, inside and outside of the main storyline, for various unique characters, exploring the world and KILLING EVERYTHING IN SIGHT FOR THAT SWEET, SWEET LOOT. From towering skeletons to trolls to SHARKS, your bloodlust will be truly satisfied. If Borderlands is anything to go by, the game will feature MILLIONS of weapons to find and play within your journey. You'll gradually level up your hero and eventually become the most feared warrior in the land.
Unlike Borderlands, however, is the new Overworld. This is the tabletop hub world you'll be using to travel between the various locations in the game. Be on the lookout for random encounters and even some surprise challenges during your stay.
Tiny Tina's Wonderlands has a few new tricks up its sleeves. You'll be able to KILL EVERYTHING IN SIGHT using your new deadly magical abilities. Rain down icy meteors or spawn relentless and deadly crows that always go for the eyes.
Another way you can KILL EVERYTH- you get the idea, dual-wielding melee weapons let you get right into your foes' ugly faces and show them who's really in charge here (still Tiny Tina, obviously). Swords, axes, you name it.
Something about Classes?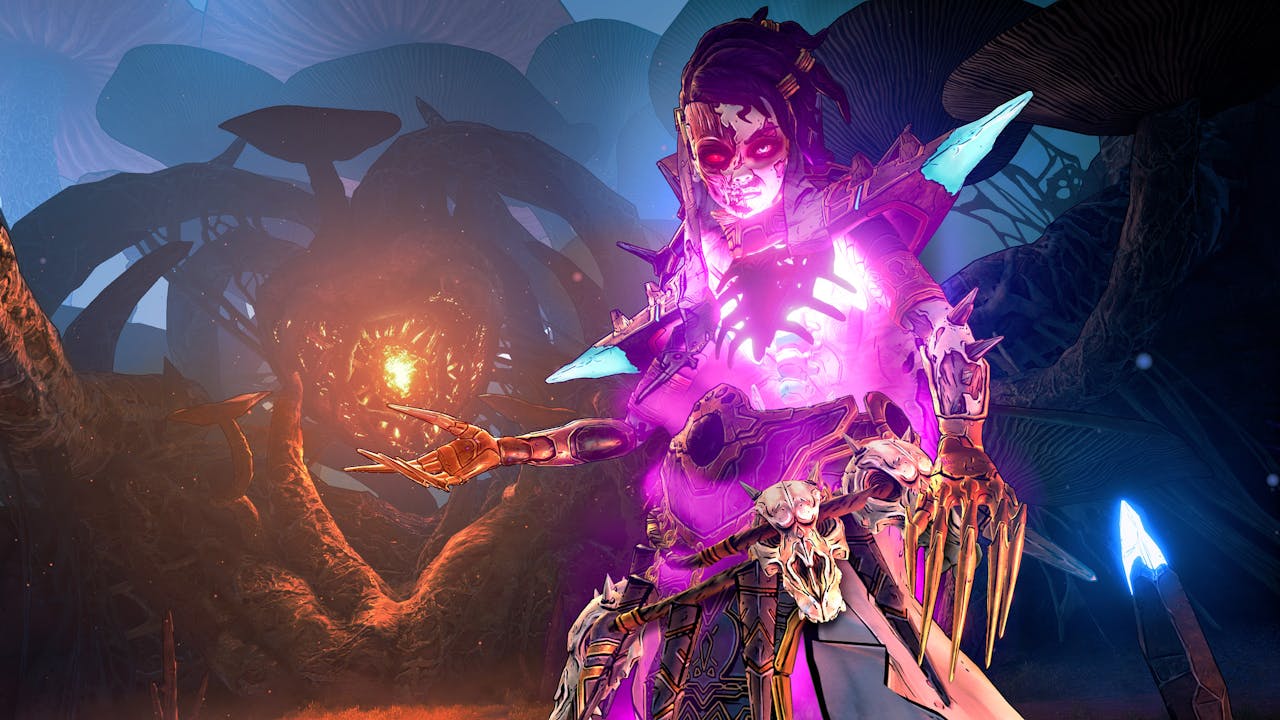 As with the main entries, TTW will feature classes for you to choose from. While not officially revealed at the time of writing, expect some classic fantasy archetypes like wizards, archers and maybe even some new wacky ideas from Gearbox to throw you off.
Levelling up your class is an integral part of any RPG, but Gearbox has chosen to combine the conventional skill tree with a more tabletop friendly design with "hero points", going towards stats like strength, intelligence, dexterity etc, akin to the classic character-building fun seen in conventional tabletop RPGs.
Multiclassing makes its series debut here, allowing you to choose a secondary class to mix and match your abilities to give you even more variety in your chosen playstyle.
Give me GUNS!
Guns are the most important staple of the Borderlands series and Gearbox would be incredibly brave to relegate them to the background. THANKFULLY, they haven't. Guns are still the star of the shows, with over 16 million featured in the previous games, it's very unlikely you'll find them all in a hundred playthroughs. From The Bane SMG in Borderlands 2 that screams (yes, literally screams, like a child) as you fire it, to the Eridian Fabricator (or the Gun Gun) in Borderlands 3 that shoots MORE GUNS, I can promise you TTW will more than deliver on this front once again.
That's great, when can I play it?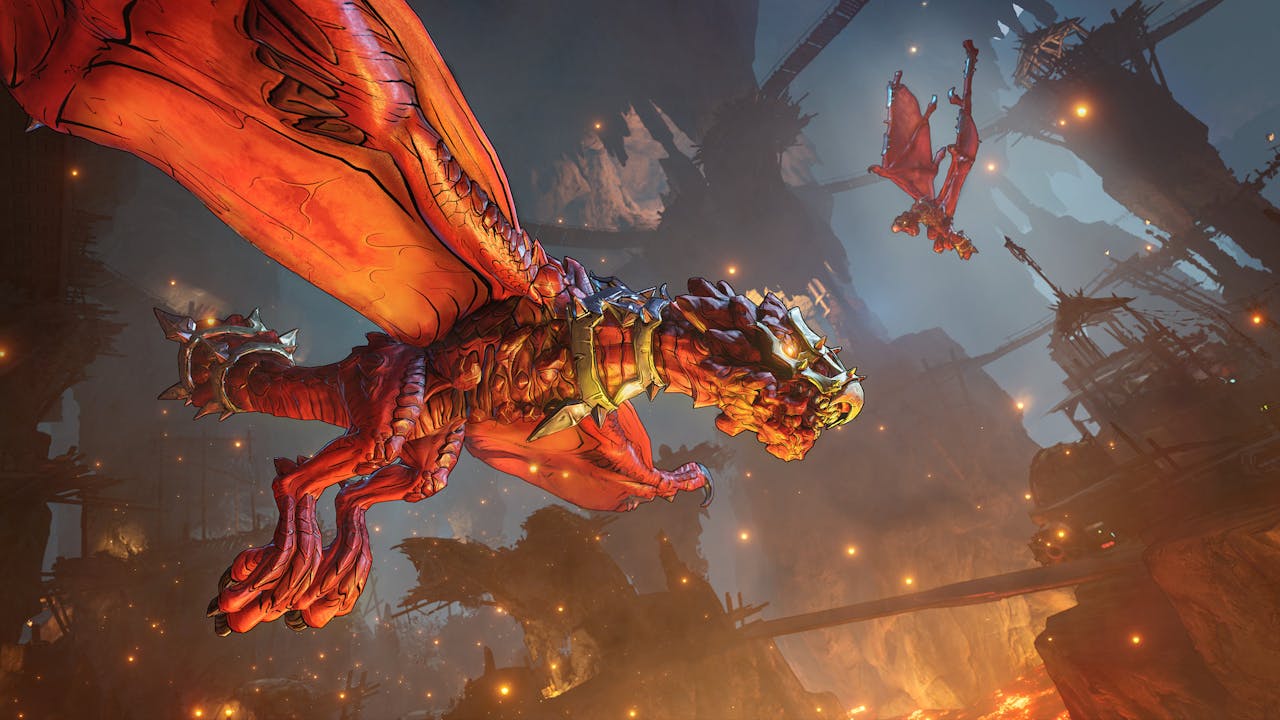 Tiny Tina's Wonderlands is scheduled to launch on March 25th, 2022, for PC, PlayStation 4, PlayStation 5, Xbox One and Xbox Series S|X with four different editions to choose from.
Grab your officially licensed Tiny Tina's Wonderlands Epic Games PC key from Fanatical now. Opt for the Tiny Tina's Wonderlands: Chaotic Great Edition to get bonus content!
Article by Curtis Budworth
---
---
Share this post