Tiny Tina's Wonderlands' Journey from DLC to Standalone Game
Roll for Initiative, Suckas!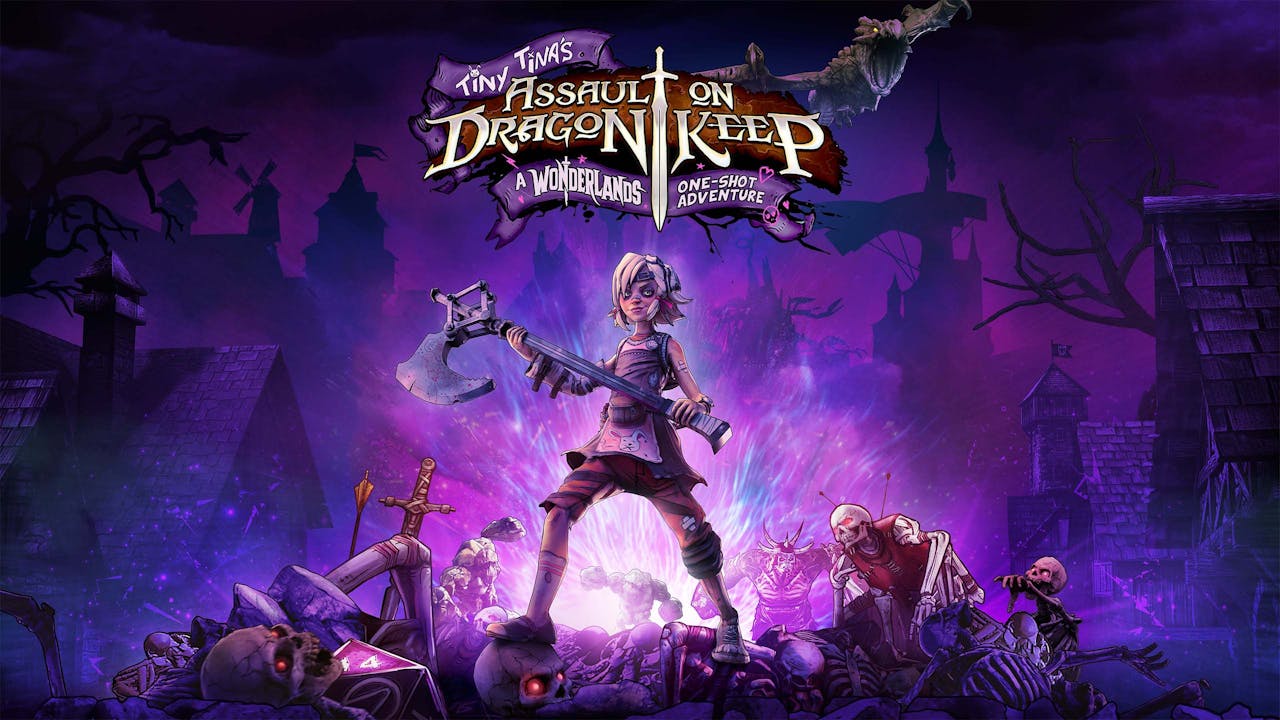 25th June 2013 was when we were first introduced to the tabletop game Bunkers & Badasses with Tiny Tina's shout of "Roll for initiative, suckas!" This formed the basis of the fourth DLC for Borderlands 2: Tiny Tina's Assault on Dragon Keep. The premise was simple: Have the vault hunters run through the action of the tabletop game that was being played by Brick, Mordecai, and Lillith, with Tiny Tina who was acting as the "Bunker Master".
Running through the fantasy setting with the original cast narrating the action and often breaking the fourth wall proved to be quite the hit. Receiving favourable reviews from both the press and the public back in 2013, Assault on Dragon Keep certainly became a fan favourite; so much so that the DLC was re-released back in November 2021 as a standalone title. This dip into a fantasy world with the Borderlands cast seemingly became the foundation for the creation of Tiny Tina's Wonderlands.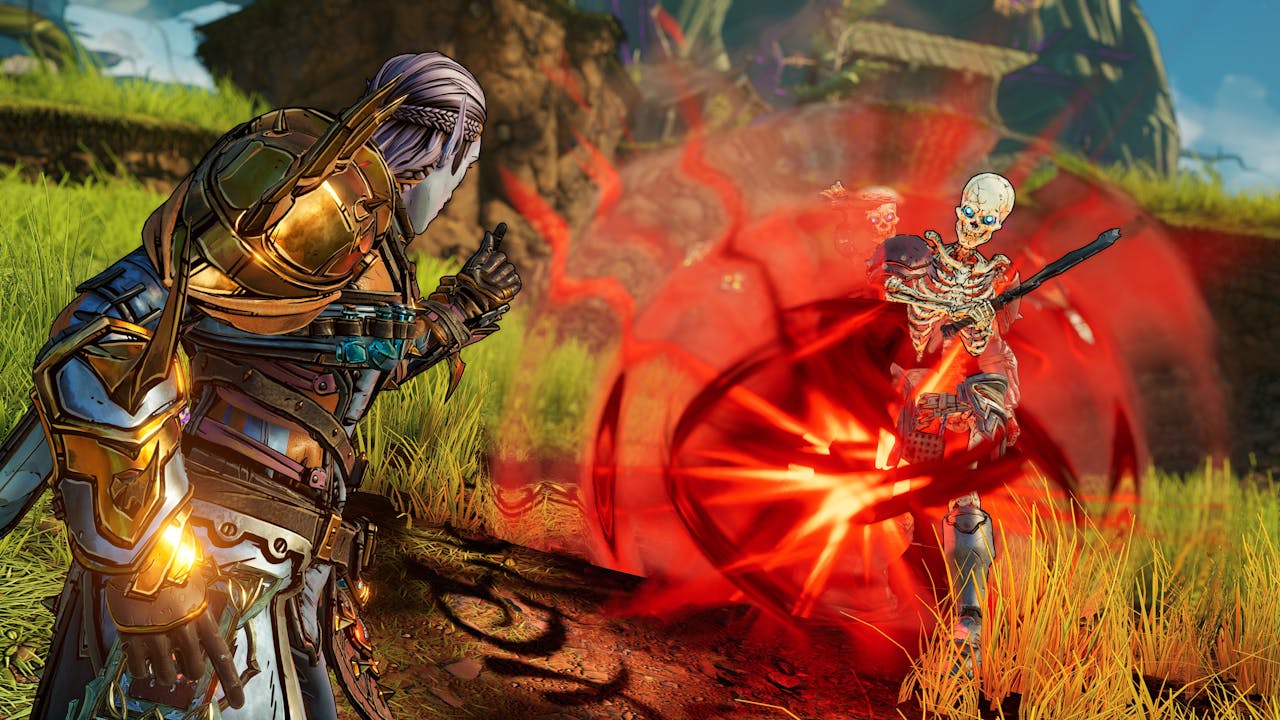 Having an entire game based upon a session of Bunkers & Badasses is certainly an exciting prospect as we'll be thrust into an entirely fresh world, with new threats and challenges to face. One of the key differences between Wonderlands and Borderlands is that we're able to create our own characters then pick one of six classes: Clawbringer, Graveborn, Stabbomancer, Brr-Zerker, Spellshot, and Spore Warden. We're also not totally reliant on a typical smorgasbord number of firearms like we are in Borderlands; in Wonderlands, there's a mix of melee combat, spell-chucking, and of course big freaking guns! It's worth noting that firearms will still be your primary weapon type in the game, but there are certainly some compelling arguments for potential melee builds with the right kind of gear.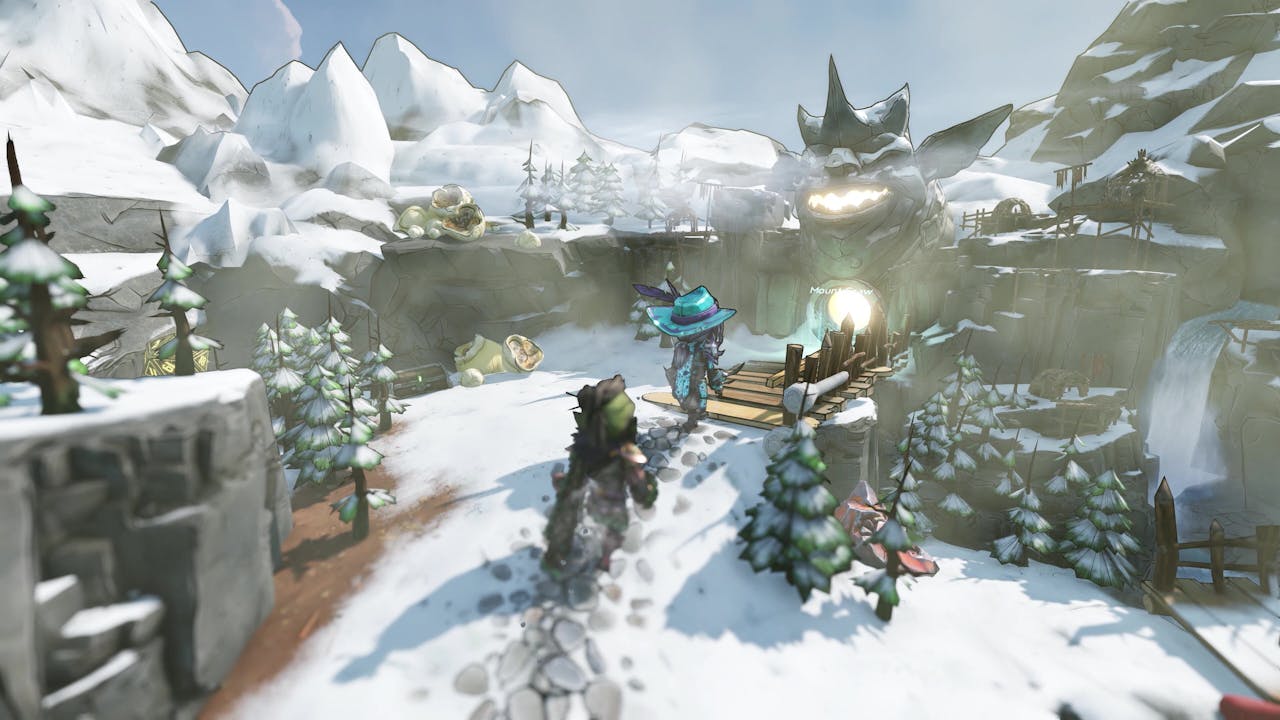 We're sure to expect some top-class fourth-wall breaking shenanigans from the cast; with Ashly Burch reprising her role as Tiny Tina, expect the same level of crazy as her past appearances in Borderlands 2. Joining Ashly in this new adventure are newcomers Will Arnett, Wanda Sykes, and Andy Samberg, and I'm confident that this team is going to give us some amazing performances throughout Wonderlands. Their voice talents can only be a natural accompaniment to the writing that's synonymous with Borderlands, and I can't wait to hear what they have in store for players. I've no doubt that Tiny Tina's Wonderlands will have players jiggling in their wizard's sleeves with enjoyment. Roll for initiative, suckas!
Embark on an epic adventure full of whimsy, wonder, and high-powered weaponry! Bullets, magic, and broadswords collide across this chaotic fantasy world brought to life by the...
If you love the Borderlands series, you are going to appreciate Tiny Tina's Wonderlands.
---
---
Share this post