The best games of 2019 according to Metacritic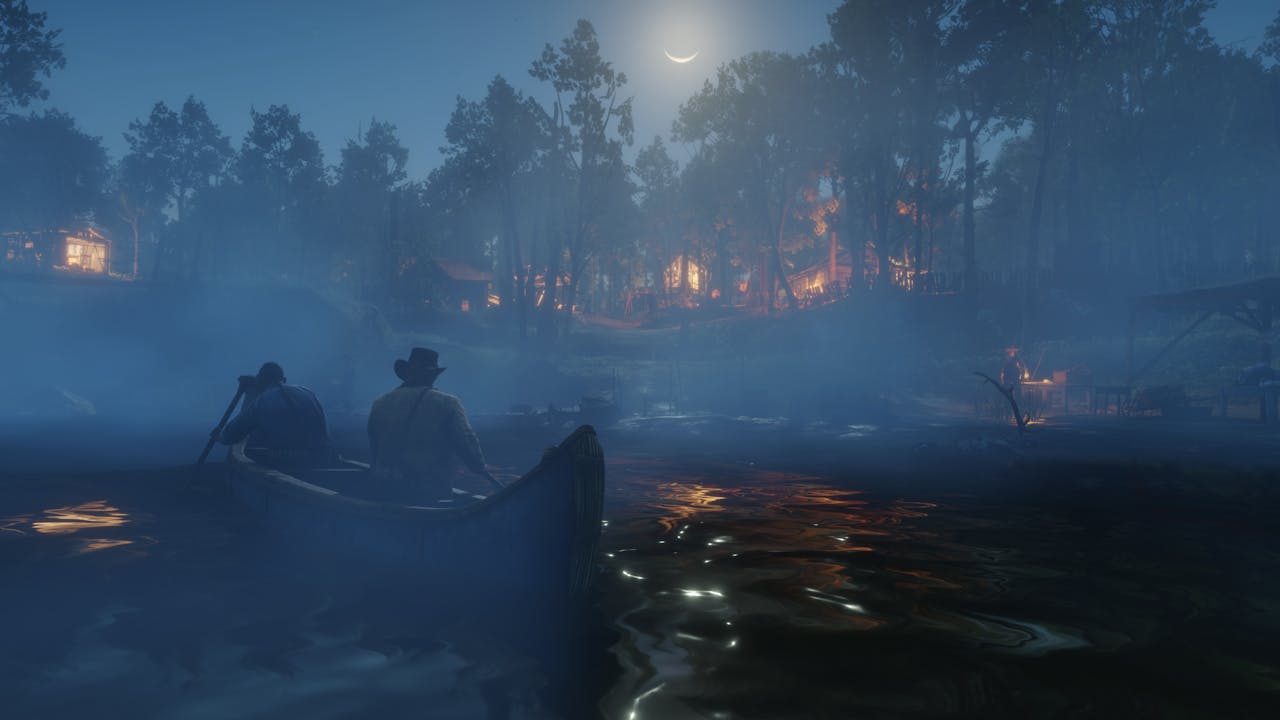 Another year has almost come and gone, and with it we've seen a whole host of great PC games launched over the past 12 months.
From small independent studios to the big boy publishers with stunning AAAs, we've been spoilt rotten with the amount of top quality games at our disposal.
Based on the Metacritic scores for the PC games alone, here are the top 10 games of 2019 - do you agree?
10. Sekiro: Shadows Die Twice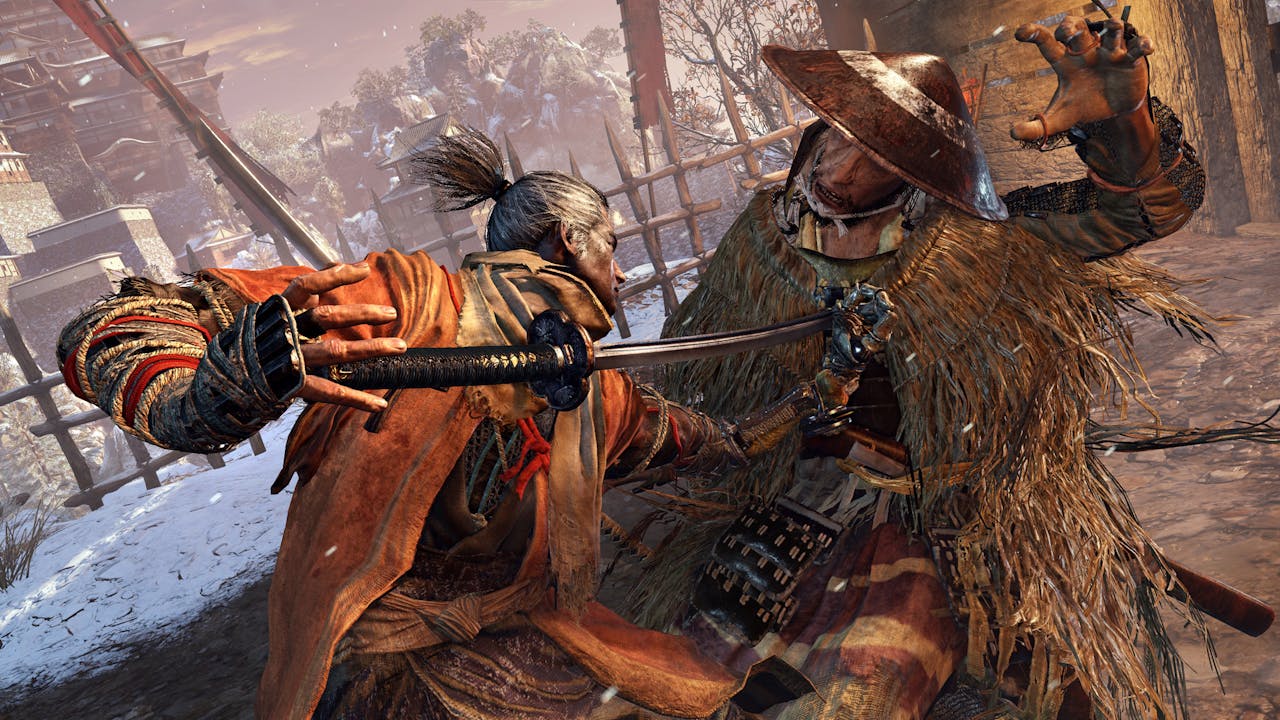 Metacritic PC score: 88/100
Fending off Apex Legends on the same score is hardcore Souls-like Sekiro: Shadows Die Twice, developed by FromSoftware and published by Activision. You enter a world set in the late 1500s Sengoku Japan; a brutal, bloody period of constant life-and-death conflict.
As tensions rise, a compelling new story unfolds amongst the chaos. This dark and twisted new gameplay experience, directed by Hidetaka Miyazaki, is a single-player-focused title with RPG elements also included.
Take on the role of a hard-hearted warrior known as the 'one-armed wolf' whose mission is to rescue his master, a young lord, and exact revenge on his arch nemesis. Players will discover the many ways to strategically approach combat and engage enemies.
Despite finishing in tenth place for the PC ranking alone, Sekiro: Shadows Die Twice scooped Game of the Year at The Game Awards 2019, fending off stiff competition from the likes of Death Stranding.
9. Asgard's Wrath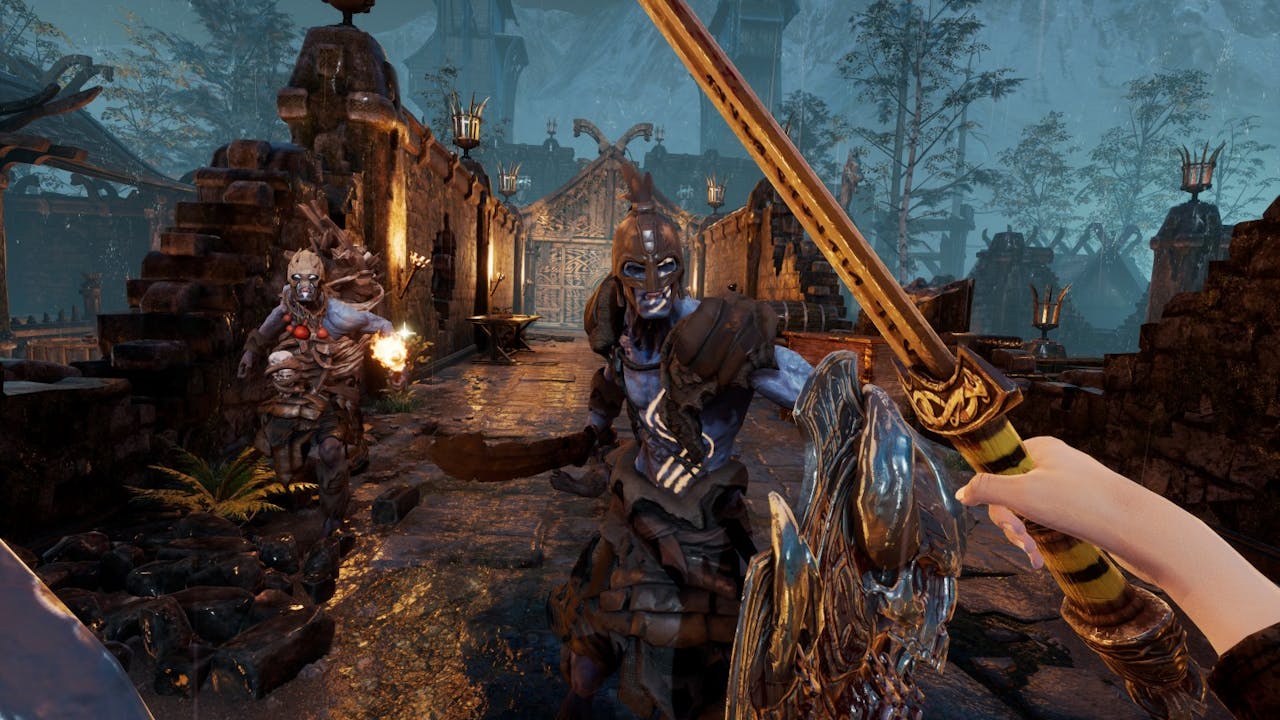 Metacritic PC score: 88/100
Mythical Norse adventure Asgard's Wrath shows how you can effectively make a great VR title based around popular gaming genres. You forge your destiny as both a mortal hero and living god in an action role playing game of unworldly depth.
The game received a 100/100 score from UploadVR, who said that it was a "captivating experience full of enchanting adventure from start to finish".
This might be a swell game to try our with the Oculus S VR that we have up for grabs in our Winter Wonderland Contest... subtle plug there.
8. Unity of Command II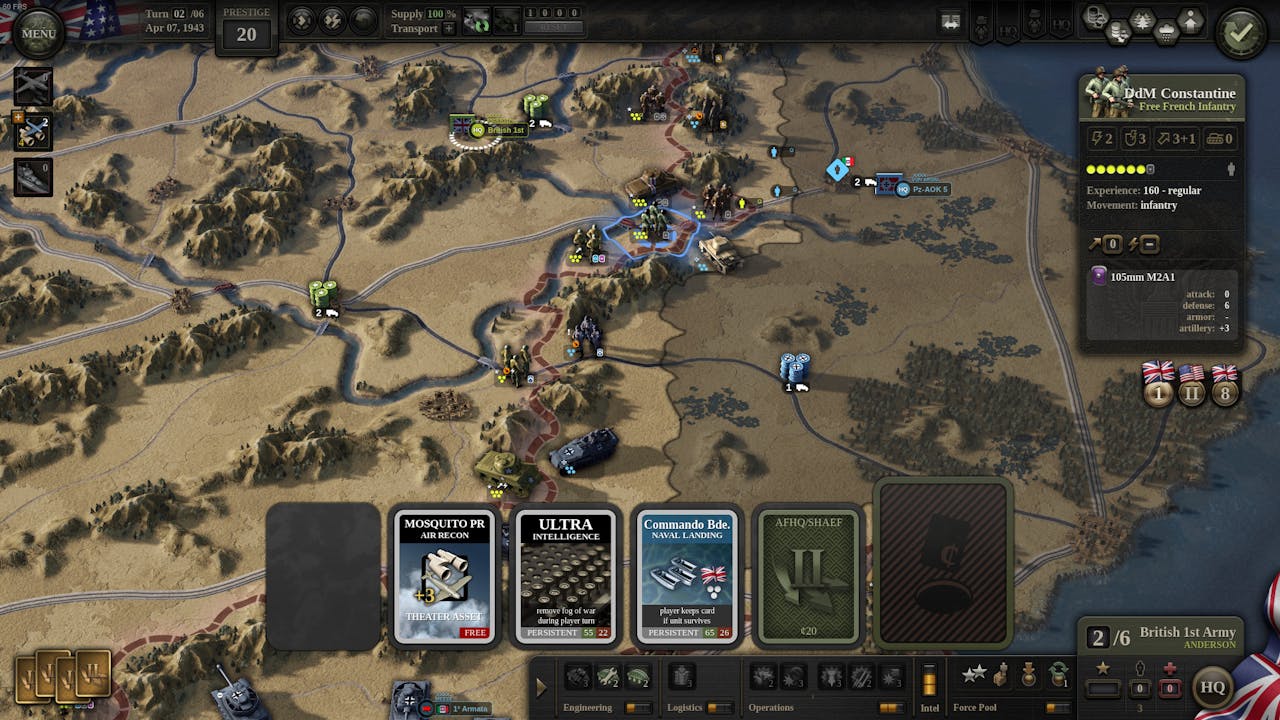 Metacritic PC score: 89/100
Sequel to one of the most critically acclaimed strategy games of all time, Unity of Command II has been called the 'perfect gateway' into computer war games by critics since it launched in November 2019. You take command of Western Allies during the Second World War, where you'll need to manage your army's divisions as well as their supply and logistics.
For the first time in Unity of Command you will face Fog of War - reveal the unknown by capturing enemy soldiers and launching recon to gather intel on enemy troop positions. Enemy panzers will seek to capture your units' stragglers — regroup and strike back!
7. Slay the Spire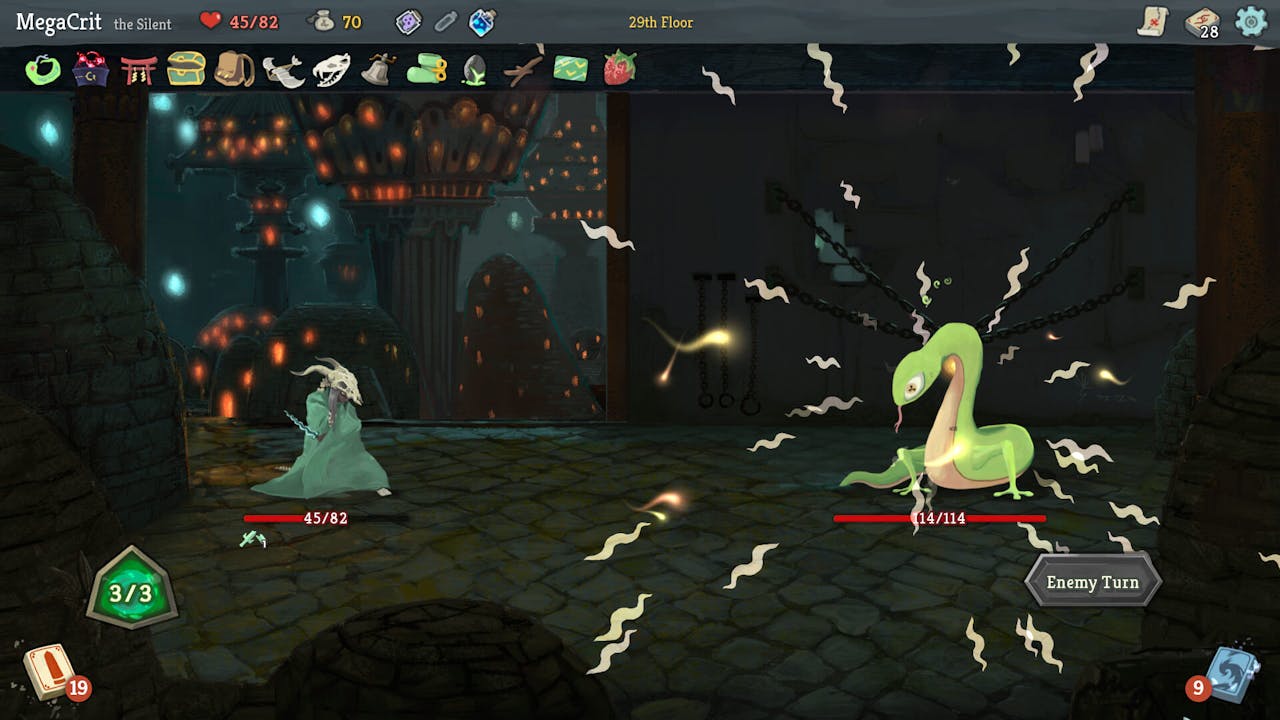 Metacritic PC score: 89/100
Fantasy deck-building battle game Slay the Spire launched at the beginning of the year and has remained a firm favorite with gamers, with 'Overwhelmingly Positive' reviews on Steam. Craft a unique deck, encounter bizarre creatures, discover relics of immense power - and, as the game name suggests, slay the Spire!
Whenever you embark on a journey, the layout differs each time. Choose a risky or safe path, face different enemies, choose different cards, discover different relics, and even fight different bosses.
Powerful items known as relics can be found throughout the Spire. The effects of these relics can greatly enhance your deck through powerful interactions. But beware, obtaining a relic may cost you more than just gold...
6. Devil May Cry 5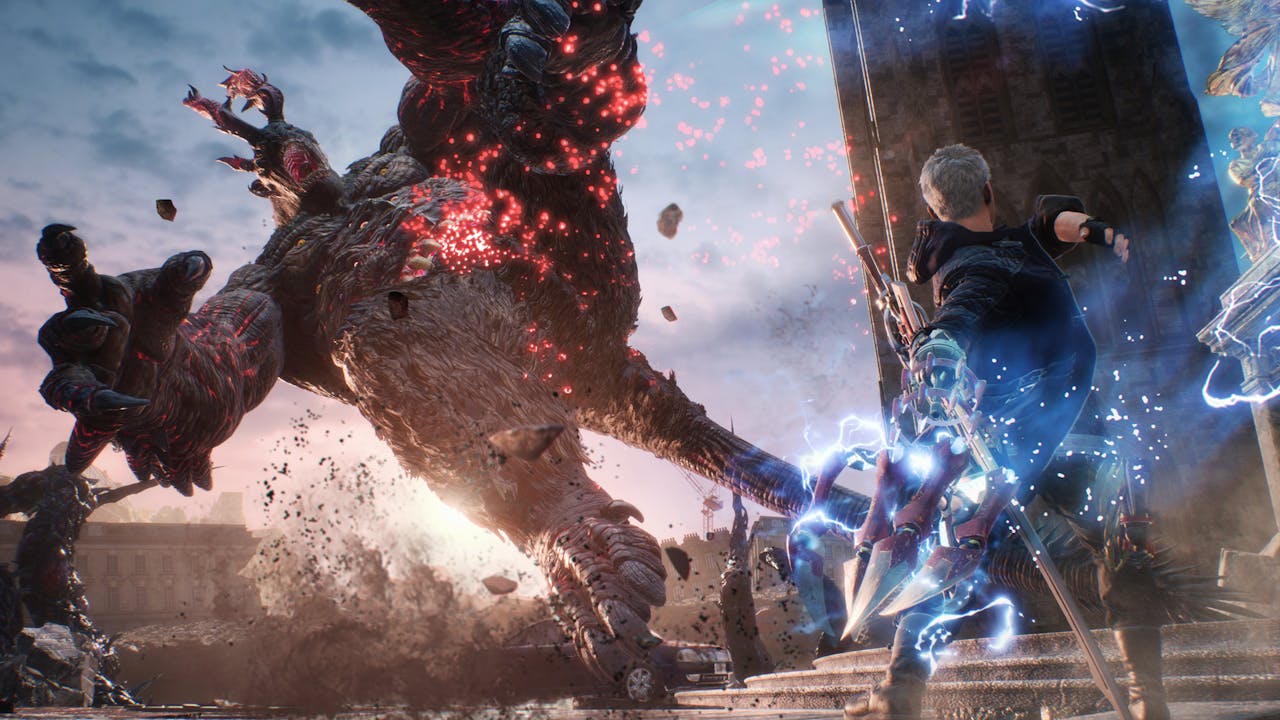 Metacritic PC score: 89/100
Hack and slash action-adventure Devil May Cry 5 sees you reprise the role of Capcom's ultimate devil hunters in high-octane fights with evil demons and giant monsters.
In this critically-acclaimed game, a strange 'Demon Tree' has emerged in Red Grave City, and with it spawns a new army of devilish creatures. Take on the role of Nero, a young demon hunter tasked with slicing and dicing these demonic beasts back to hell.
After being violently stripped of his powerful devil arm, Nero must rely on his partner Nico - a self-professed weapons artist - to create powerful mechanical Devil Breaker arms, each with their own unique powers to take down enemies.
Winner of 'Best Action Game' at The Game Awards 2019, and with 'Very Positive' reviews on Steam, DmC 5 took the franchise a new level with groundbreaking graphics and an expansive storyline across three characters.
5. Resident Evil 2 Remake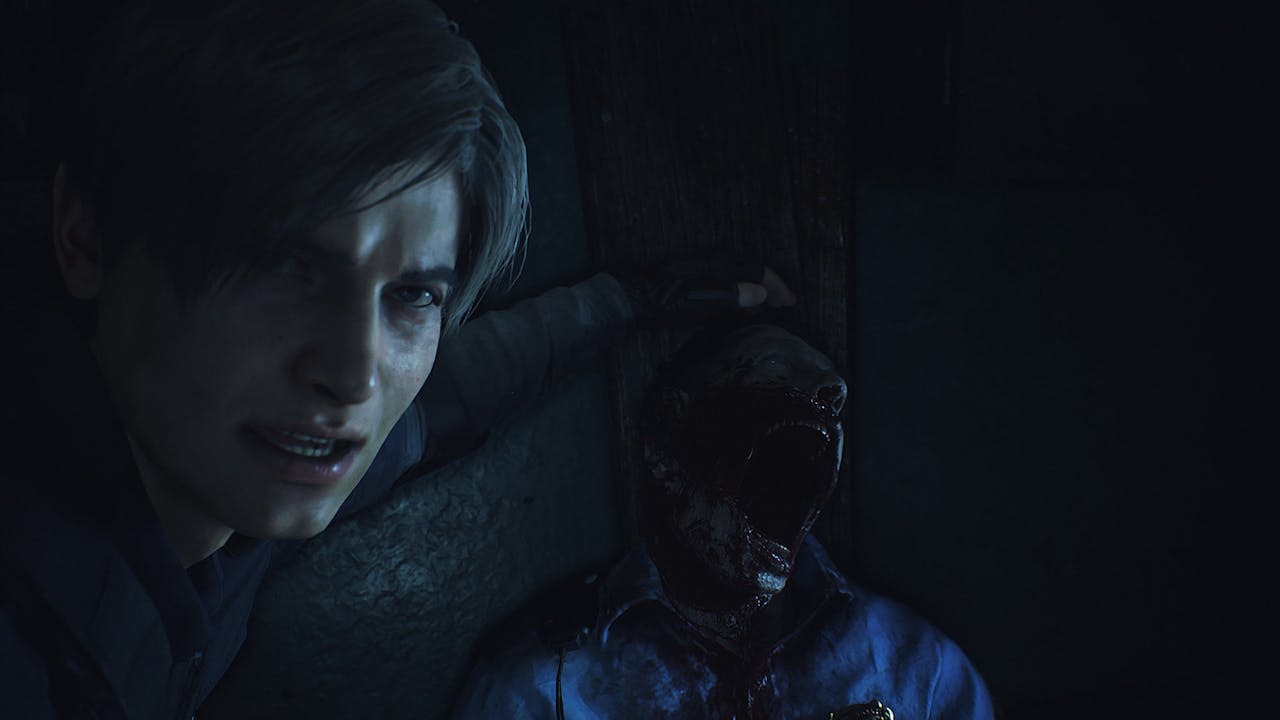 Metacritic PC score: 89/100
A spine-chilling remaster of the 1998 survival horror classic, Capcom certainly impressed up with the Resident Evil 2 Remake. Rated 'Overwhelmingly Positive' on Steam, RE2 sees you attempt to escape a city in the midst of a zombie apocalypse with flesh-eating zombies on the rampage at every turn.
Witness an unparalleled adrenaline rush, gripping storyline and unimaginable horrors in over-the-shoulder third-person-shooter and melee action. Fight or flee from Lickers, zombie dogs and mutated G-Virus monsters as you venture deeper into the unknown, and feel the fear as the dreaded Tyrant 'Mr. X' relentlessly pursues you.
You get to play as rookie cop Leon S. Kennedy and college student Claire Redfield across A and B story scenarios, occasionally crossing paths as you look to find an escape from the city. Players will need to reserve ammo and medical supplies to survive the long night.
Aim for the head and shoot whatever you can, or place accurate shots to kneecaps and limbs to disable enemies - and follow it up with a lethal combat knife attack!
4. Tetris Effect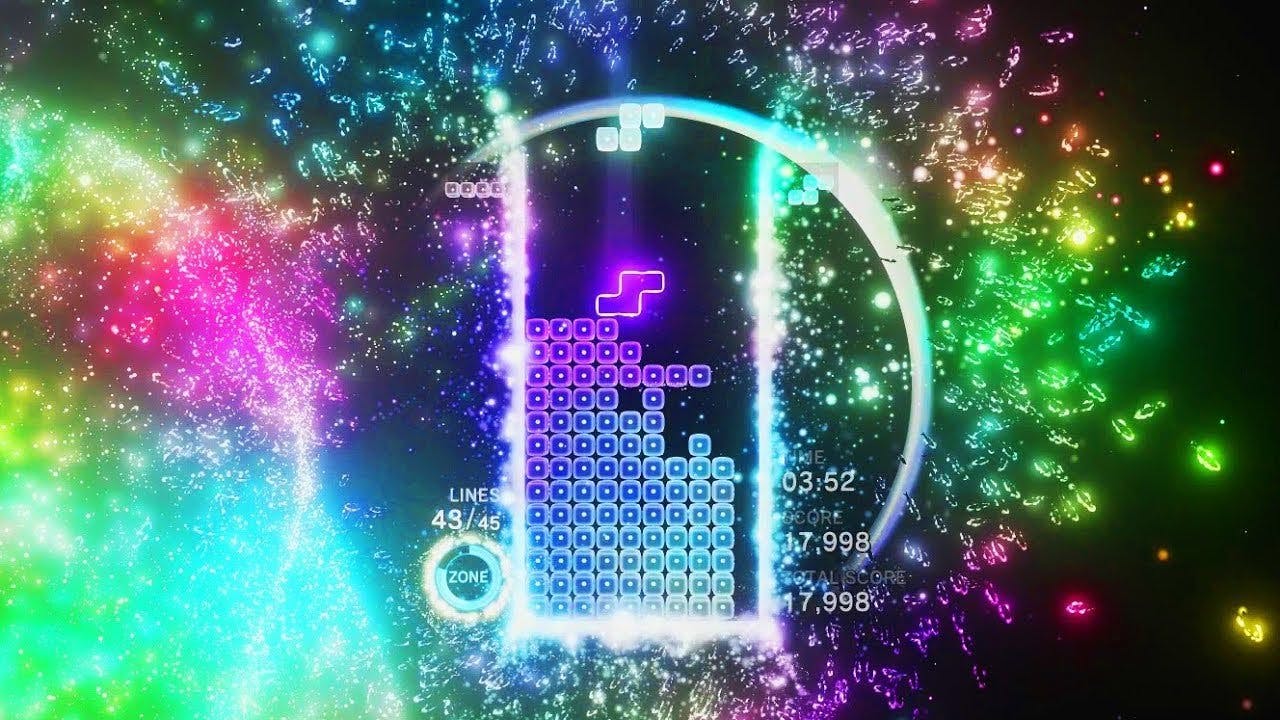 Metacritic PC score: 90/100
Tetris Effect, named after a real-world phenomenon where players' brains are so engrossed that images of the iconic falling Tetrimino blocks linger in their vision/thoughts, goes beyond the classic 2D platform with fully three-dimensional worlds that react and evolve based on how you play.
Music, backgrounds, sounds, special effects - pretty everything evolves and changes, even the Tetris pieces pulse, dance, shimmer, and explode in perfect sync with how you're playing.
From deep beneath the ocean to the furthest reaches of outer space and everywhere between, Tetris Effect's 30-plus stages take players on a wondrous, emotional journey through the universe. The core of the game is still Tetris - one of the most popular puzzle games of all time - but like you've never seen it, or heard it, or felt it before.
3. Disco Elysium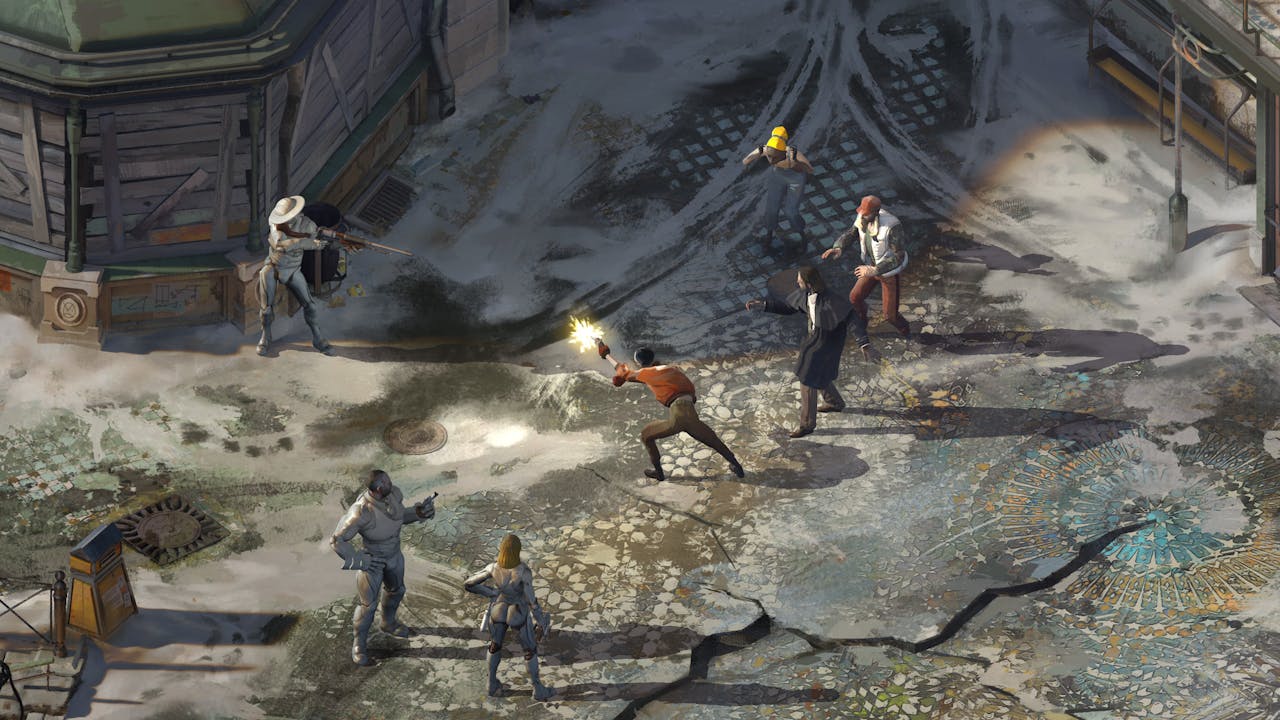 Metacritic PC score: 91/100
In story-rich RPG Disco Elysium, you can be a damn good hero or damn good fool - it all depends on the choices you make and the paths that you follow. You're a detective with a unique skill system at your disposal and a whole city block to carve your path across.
Interrogate or sweet talk unforgettable characters, crack murders or take bribes, it's fair game!
Mix and match from 24 wildly different skills and develop a personal style with 80 clothes items. Wield 14 tools from guns to flashlights to a boombox, or pour yourself a cocktail of 6 different psychoactive substances.
Develop your character even further with 60 wild ​thoughts ​to think – with the detective's Thought Cabinet. The city of Revachol is yours for the taking, one small piece at a time. From the streets to the beaches – and beyond.
2. Final Fantasy XIV: Shadowbringers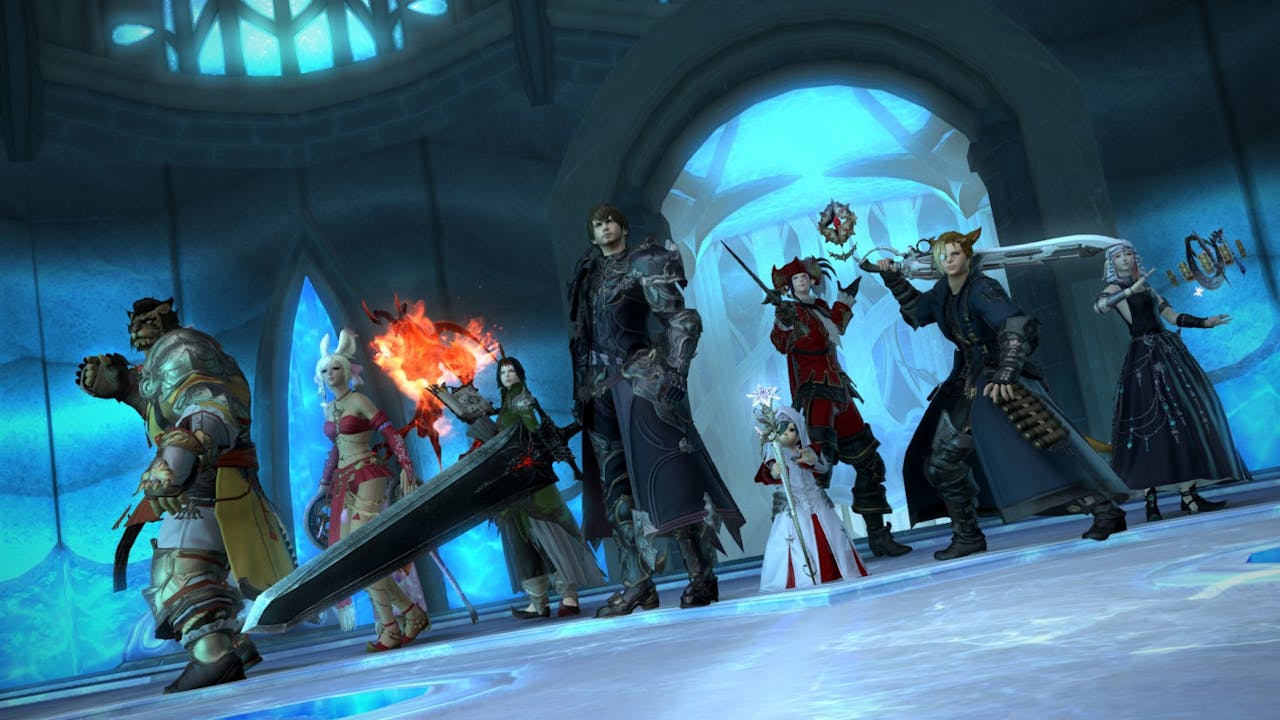 Metacritic PC score: 91/100
The next legendary expansion pack to arrive in the popular MMORPG, Final Fantasy XIV: Shadowbringers lets you explore breathtaking new environments, encounter exotic new races, master exciting new jobs and fight alongside prominent characters with the new Trust system - as you embark on a new journey as the Warrior of Darkness!
Shadowbringers also introduces two new races, the Viera and Hrothgar. The Viera are a rabbit-eared race who might be familiar to those of you who've played Final Fantasy XII or Final Fantasy Tactics Advance, and are female-only.
1. Red Dead Redemption 2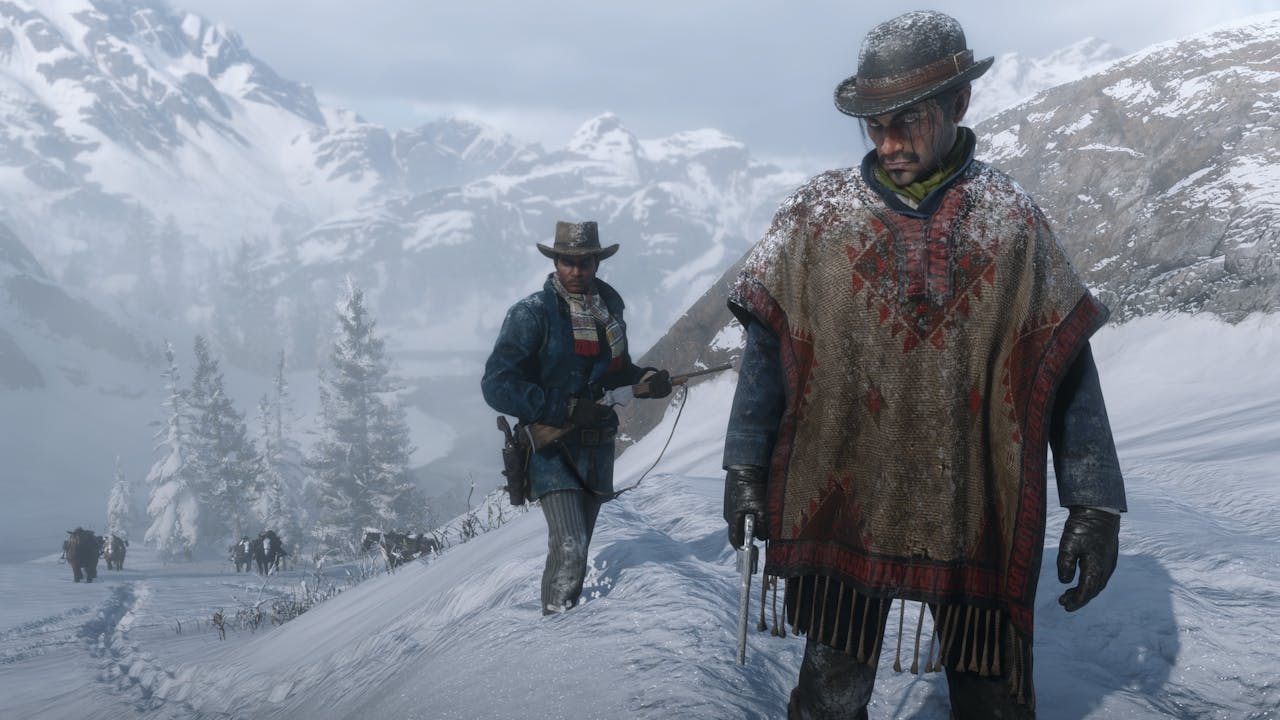 Metacritic PC score: 93/100
The highly-anticipated action-adventure Red Dead Redemption 2 stole the show in 2018 for console, and it was business as usual when the PC version launched earlier in December this year. It takes place in America, 1899, where the end of the wild west era has begun.
After a robbery goes badly wrong in the western town of Blackwater, Arthur Morgan and the Van der Linde gang are forced to flee. Embarking on a series of story and side missions, you'll set up camp, rob or assist locals and take on grand heists to raise the funds for a better life, all while dodging rival gangs and the law.
With all new graphical and technical enhancements for deeper immersion, RDR2 takes full advantage of the power of the PC to bring every corner of this massive, rich and detailed world to life including increased draw distances; higher quality global illumination and ambient occlusion for improved day and night lighting - as well as improved reflections and deeper, higher resolution shadows at all distances; tessellated tree textures and improved grass and fur textures for added realism in every plant and animal!
In addition, the game's vast multiplayer mode Red Dead Online offers hours of open-world adventures. Jump into Frontier Pursuits and the take on one the specialist Roles including The Bounty Hunter, Trader and Collector, and much more.
---
---
Share this post