Top 10 Games to Look Out for in 2023
With 2022 quickly coming to an end, here are 10 games to keep an eye out for slated to release in 2023.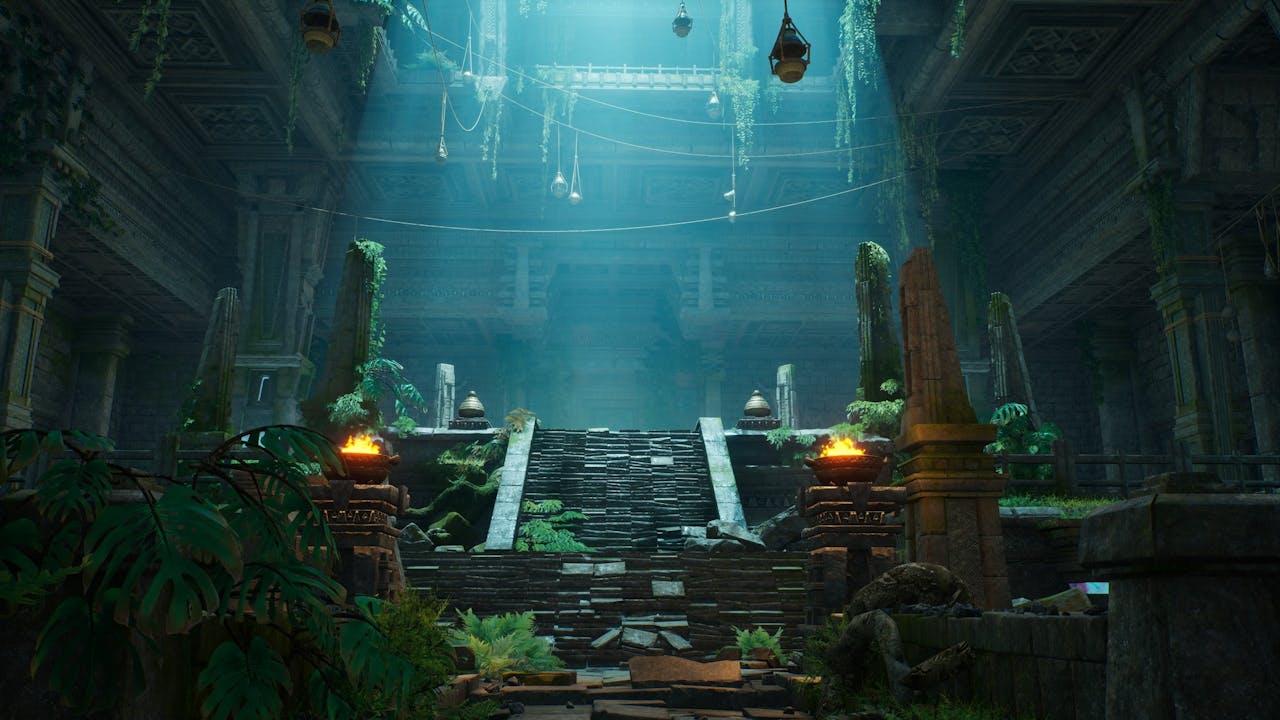 One Piece Odyssey — 12th of January
Experience theOne Piece anime like never before by playing as Luffy, who dreams of becoming the king of the pirates. Hunt for treasure and adventure while you face danger and obstacles to fight to make Luffy successful in becoming the pirate king.
ONE PIECE ODYSSEY Deluxe Edition a new RPG from the hugely popular manga and anime series ONE PIECE, commemorating the 25th anniversary of the series!
Aquatico — 19th of January
An underwater survival city-building title where you have to use strategy to build a city on the ocean floor that will survive the challenges of aquatic life and the creatures that inhabit the watery depths.
Aquatico is an underwater survival city-builder set on the ocean floor. The Earth's surface has become a barren wasteland, forcing humanity to pour any remaining hope for a...
Deliver Us Mars — 2nd of February
This sequel to Deliver Us the Moon is set 10 years after the events of the first game. After receiving a distress signal from the planet Mars a mission is set to render aid, while the crew of the Zephyr is also looking to recover ARK colony ships that were stolen by the Outward organisation. Explore the desolate and rugged terrain of Mars while floating in low gravity to solve puzzles and ultimately find the source of the distress call.
Deliver Us Mars is an atmospheric sci-fi adventure taking you on a suspense-fuelled, high-stakes mission to recover the ARK colony ships stolen by the mysterious Outward.
Hogwarts Legacy — 10th of February
Become a student with dreams of becoming a wizard in the Hogwarts School featured in the Harry Potter books and movies. This open-world action RPG will make you feel like you are attending the school, making potions, learning spells, and battling Dark Wizards to decide the fate of the wizarding world.
Experience Hogwarts in the 1800s. Your character is a student who holds the key to an ancient secret that threatens to tear the wizarding world apart. Make allies, battle Dark...
Like a Dragon: Ishin! — 20th of February
A spin-off game from the popular Yakuza series, players will travel back to the 1860s and take control of Sakamoto Ryomo. He has been framed for murder and is on a quest to clear his name, restore his honour, and find his father's killer in Kyoto. If successful, you will bring an end to the era of the samurai and change Japan's future.
Don the clothes and weaponry of the elite to become the samurai of legend, Sakamoto Ryoma. Draw your blade and join the revolution in this heated historical adventure.
Company of Heroes 3 — 22nd of February
Become a general and destroy your opponents with air, naval, and ground units/forces, and build supply lines on the new Dynamic Campaign map where no two playthroughs will ever be the same. With campaign, skirmish, and multiplayer modes available you will hear the untold stories of the Mediterranean theatre, full of destructible environments and action.
Bigger and better than ever, Company of Heroes 3 combines heart-pounding combat with deeper strategic choices in a stunning Mediterranean theatre of war. In Company of Heroes...
Resident Evil 4 — 24th of March
With a reimagined storyline as well as modernised gameplay and graphics, Resident Evil 4 looks better than ever. Play as Agent Leon S. Kennedy, a survivor from the Raccoon City incident, as he is on a mission to save the president's daughter, and face the horrors that stand in his way.
Featuring modernized gameplay, a reimagined storyline, and vividly detailed graphics, Resident Evil 4 Deluxe Edition marks the rebirth of an industry juggernaut and The Deluxe...
Street Fighter 6 — 2023
Street Fighter is back with 12 of its popular fighters returning along with six new additions to the roster. The fighting gameplay is based around the Drive Gauge, which requires players to decide which of the five different fighting techniques that they want to prioritise. The game offers a "classic" control scheme and "modern" scheme that assigns special moves to one button that is used with directional input.
Street Fighter 6 offers a highly evolved combat system with three control types - Classic, Modern and Dynamic - allowing you to quickly play to your skill level.
Outcast 2: A New Beginning — 2023
Cutter Slade is finally back, 20 years after the originalOutcast title was released. He has been resurrected by the Yods, and finds that the inhabitants of the alien planet Adelpha have been enslaved. It is up to him to save the Talans from the robot invaders that are destroying their planet.
20 years after the award-winning action-adventure hit, Outcast, pioneered the genre of non-linear open-world games, the long-awaited sequel sees Cutter Slade return to the...
SpellForce: Conquest of Eo — 2023
Conquer the land of Eo in this turn-based fantasy strategy title that has you commanding armies and heroes to become the greatest of mages.Take down your magical rivals while you hunt for artefacts and hidden secrets of these lands to build your tower and unleash the greatest spell this world has ever known.
Command mighty heroes and armies and send them on countless quests. Fill your grimoire with spells to grow your power and raise your wizard's tower to become the greatest mage...
These are just 10 titles that will be coming to gamers in 2023 — be sure to pre-order any games that you want to check out to take advantage of any bonuses they may have!
---
---
Share this post