Top 10 Indie FPS games on Steam PC that you need to play
We love showcasing indies! So we're running through our top 10 Indie FPS games that you don't want to miss!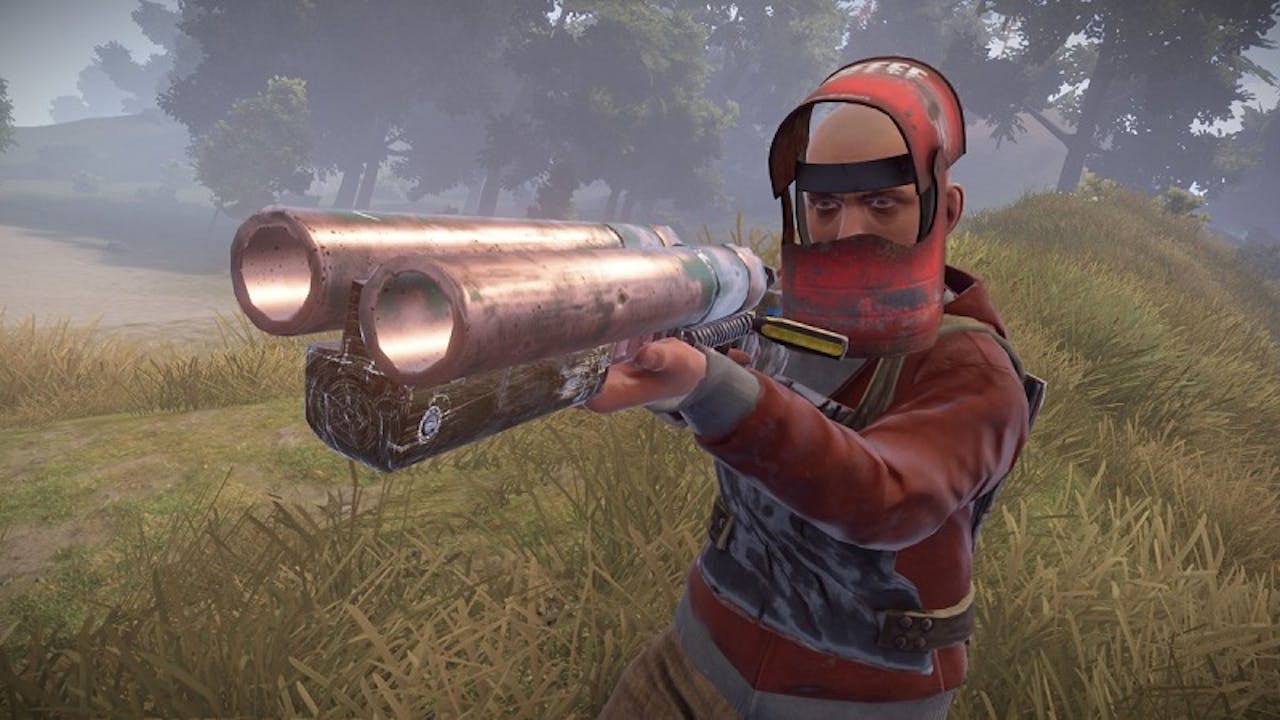 The big hitters like Call of Duty & DOOM Eternal are usually the first on any gamers list when it comes to FPS games, but there's a whole host of epic indie titles available that give some of the AAA's a run for their money.
Below are our top picks!
Rust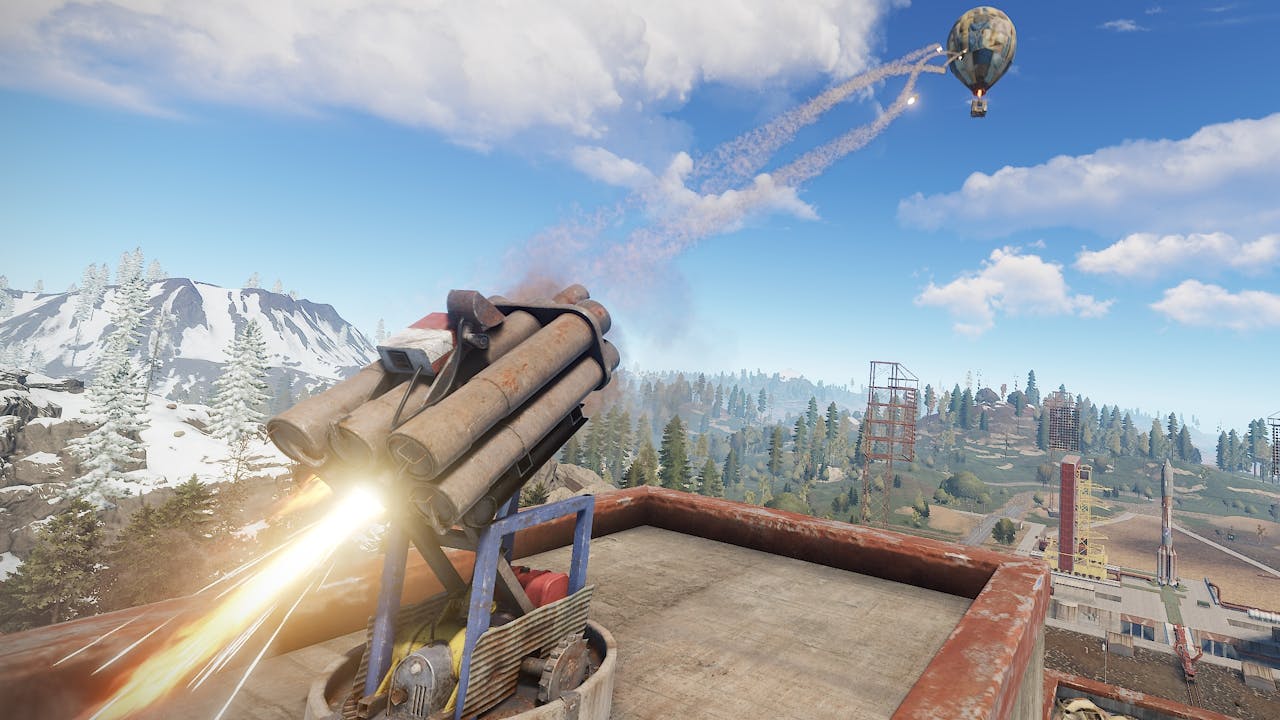 First up is the aggressively competitive survival & crafting game from Facepunch Studies - Rust. The MMO sees players wake up the same way every time they join a new server, naked with only a rock and a torch in their arsenal. There are three key aims to Rust: surviving, crafting & looting.
The better weapons and gear you have in the game, the better chance you stand of surviving. But in order to get there you will need to mine resources with your rock and find blueprints in order to improve your stores, finding these is usually down to luck rather than ability which gives the game an additional edge as your ability to progress depends on this.
From this perspective Rust is a lot like Minecraft; however with over 400 hostile players on each server we recommend you approach this game like DayZ - Do not trust anyone! If crafting is not your thing, you can fight other players to steal their stuff, so you could find yourself losing everything and starting from scratch again, which makes Rust one of the best indie survival games there is.
No Man's Sky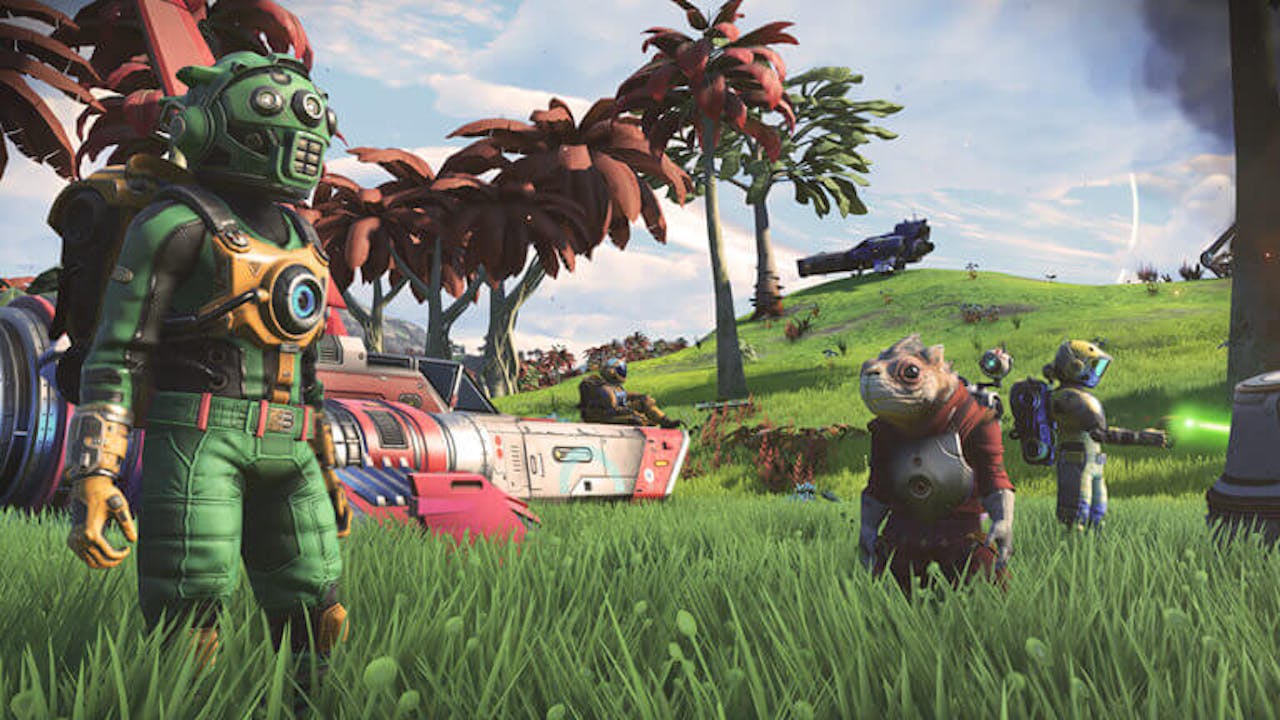 With over 50 awards and nominations No Man's Sky is the beautiful open world single-player FPS from Hello Games with hours of epic voyages at your fingertips. Inspired by classic science fiction, the game takes you across space exploring planets as you go.
The game is heavily geared towards collecting resources to level up your character, while you search to find the centre of the universe rather than having a specific story arc. The developers have stated that although No Man's Sky is open world the universe is so big the chances of you running into another player during your voyages are incredibly slim...that's a lot of space to explore!
Warhammer: Vermintide 2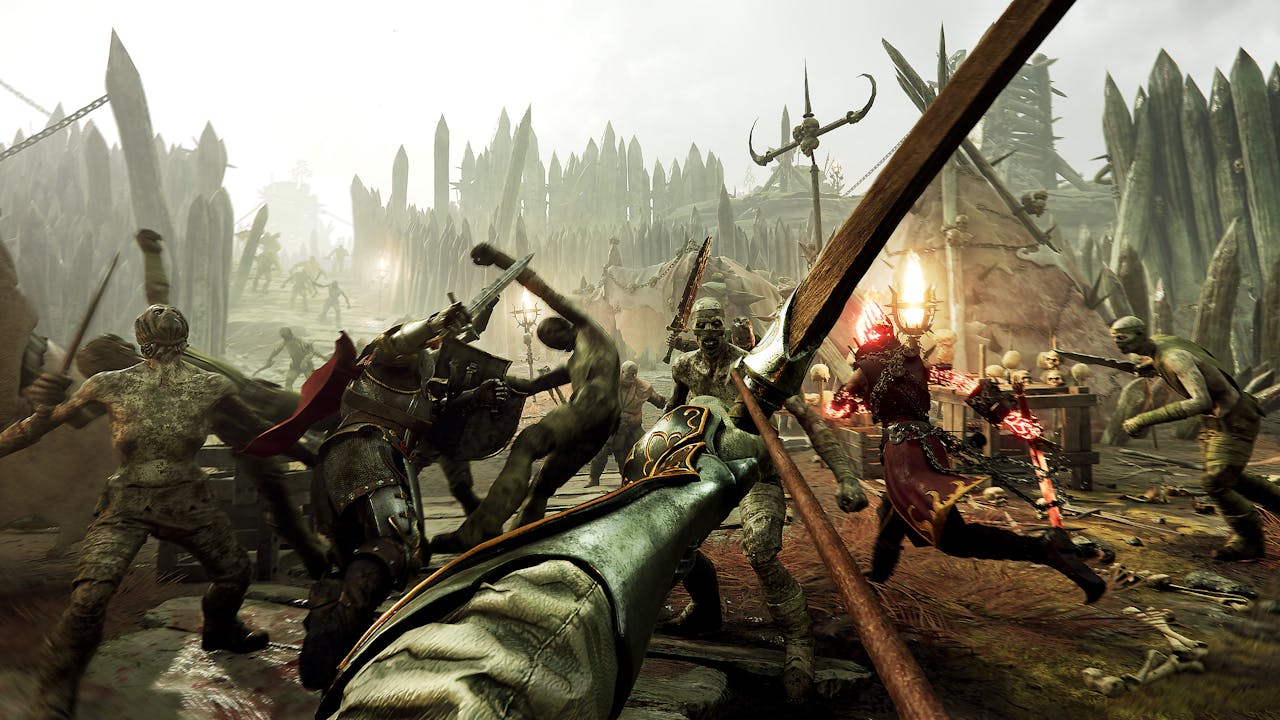 If fighting through hordes of giant rats with your mates is your thing, then the Warhammer Universe inspired Vermintide 2 is a fantastic 'Left for Dead' style action game with an array of weapons to use in taking out your enemies. There are five characters to choose from, each with three versions called 'careers' which all come with unique skill trees and abilities.
The game has 13 different missions spanning across well-crafted locations. Each mission incorporates various obstacles & objectives as well as a finale. The highlight of the game is the brutal combat, blunt weapons send your enemies flying back, while the bladed options are great for slicing off heads. So whatever your preferred rat killing style is, Vermintide 2 has got you covered.
DayZ
If you've ever wondered what it's like to experience a zombie apocalyptic aftermath, then DayZ is the game for you. The real life survival simulation game really takes everything into consideration as you battle to survive.
You explore Chernarus which is based on a real world location in the Czech Republic. The aim of the game is to forage for anything you might need while surviving either the infected or other players. Unlike a lot of zombie games where you generally only search for immediate needs: health, food, ammo. In DayZ, players will have to venture further inland looking for loot, and will have to carefully manage their inventory which is not unlimited.
Players will need to find bandages to dress wounds to prevent them from bleeding out later down the line, freshwater as drinking from the river will eventually make you sick & even getting caught out in the rain could have dire health consequences for your character. The good news is though if you can't find any food you can kill and eat other players...but not the infected...if that's your thing.
Black Mesa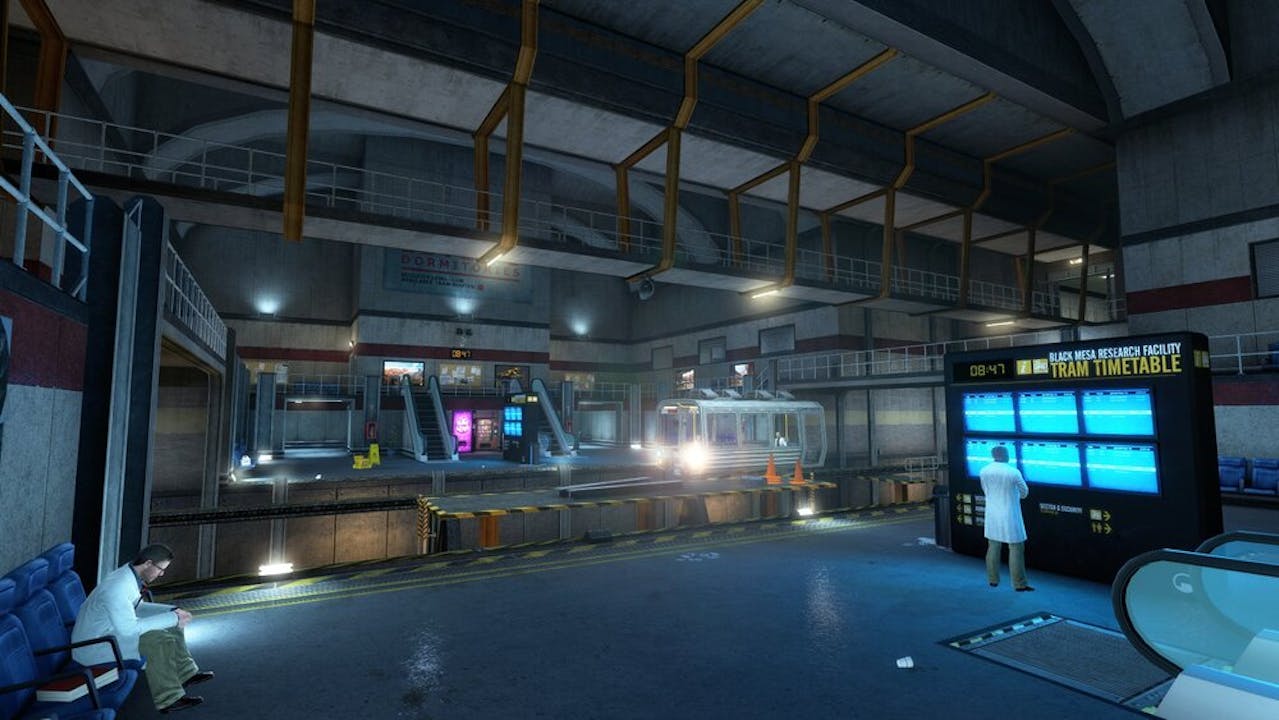 This is a fan remake of the original Half-Life game released in 1998, in an unusual move Valve allowed the game to be sold independently, although it took eight years to make. Black Mesa is based in an American research facility (also called Black Mesa) where a number of experiments are conducted on-site including secret projects.
The game retains the beloved feel of Half Life's look and creepy atmosphere however, there are more NPC interactions and storytelling elements to the game. The enemies put up a bit more of a fight and the puzzles and missions are fairly challenging, so if you were a fan of the original Half-Life then you're likely to enjoy this indie remake.
7 Days to Die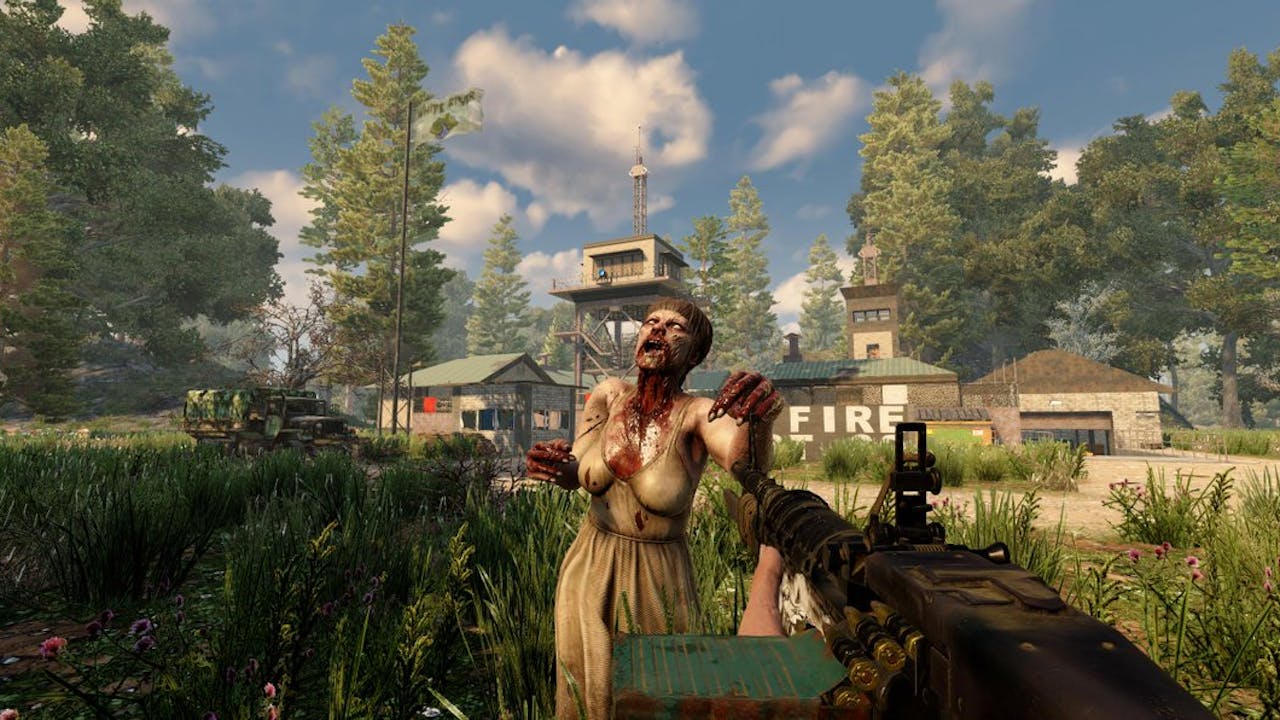 Similar to DayZ, and in fact released around the same time, 7 Days to Die is a zombie survival struggle FPS made by The Fun Pimps. This is their only game and has been in early access since 2013.
Don't let this put you off though, as 7 Days to Die has been hailed as a great game to play with friends and follows the typical zombie survival game narrative. There is no story arc instead the game is a sandbox-esque Minecraft style game where players will have to craft in order to obtain better items and build structures in order to shelter themselves from attacking zombie hoards.
Every now and again they will break through which means players will have to keep strengthening their defences. The game has customizable elements such as altering zombie AI, and you'll want to avoid dying at all costs, as when you do, you drop valuable loot, which you will have to fight your way back to to retrieve...and nobody got time for that!
Superhot VR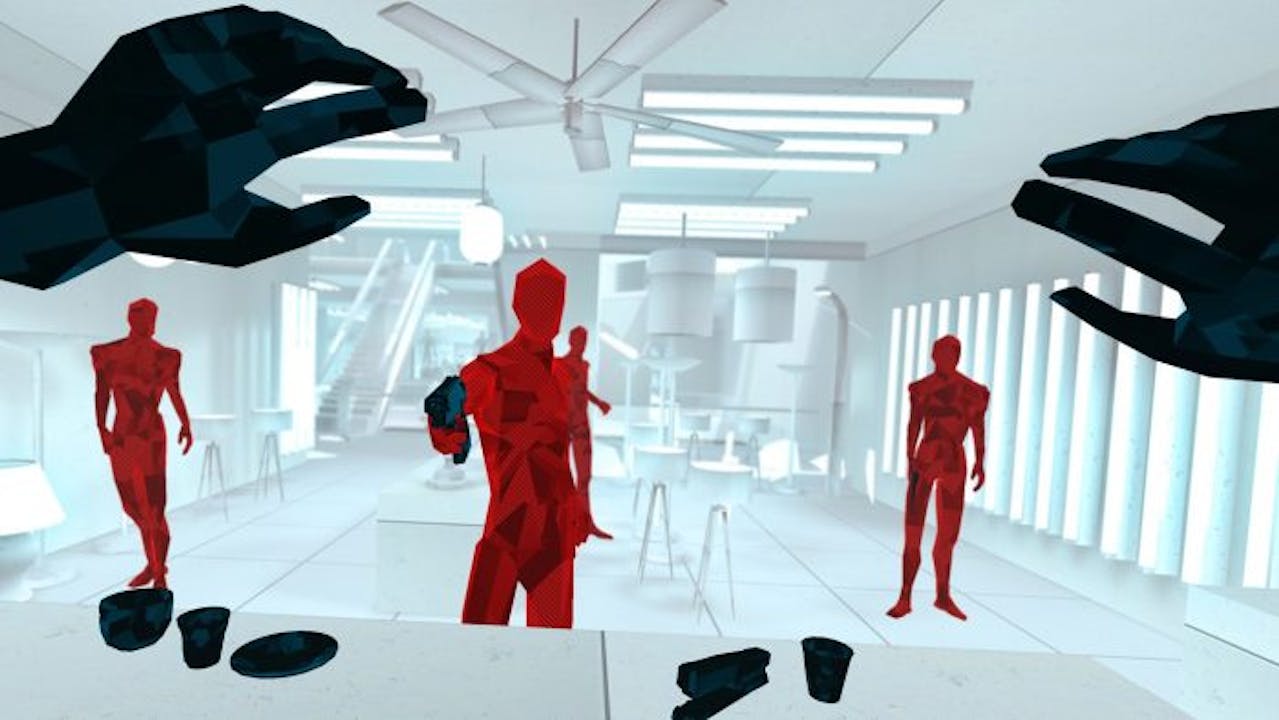 There's no other way to feel more in the shoes of the protagonist than there is with virtual reality, and that's exactly what SuperHot VR does. The game is compatible with a number of headsets and requires you to stand to play, but don't worry, you're not about to run into the TV or fall over the coffee table just yet as you never have to move more than a few steps to play.
By keeping still you slow down the world around you giving you time to assess your next move, making you feel superhuman. As soon as you move to attack your enemies will start to move much faster too, so use this time wisely to plan your defense!
POSTAL 2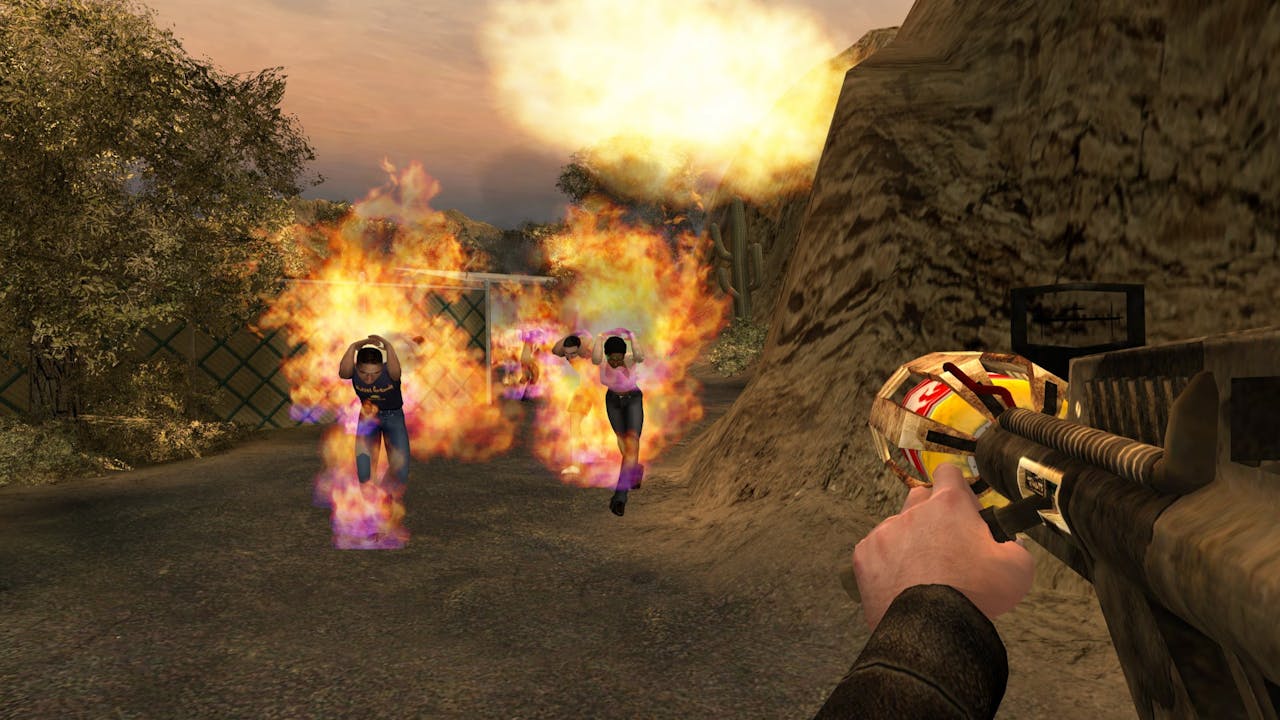 Similar to Grand Theft Auto & Saints Row, POSTAL 2 is a FPS game full of carnage where the player chooses how to react to situations in the game. Developed by Running With Scissors you are an average guy tasked with running around town completing relatively mundane tasks.
POSTAL 2 however; is far from mundane! Explore to find cash and weapons...lots of weapons...you can even decorate them with cats. Then unleash chaos, feel like shooting up a bank or setting a marching band on fire? Nothing's stopping you. However, if you're easily offended this may not be the game for you.
Devil Daggers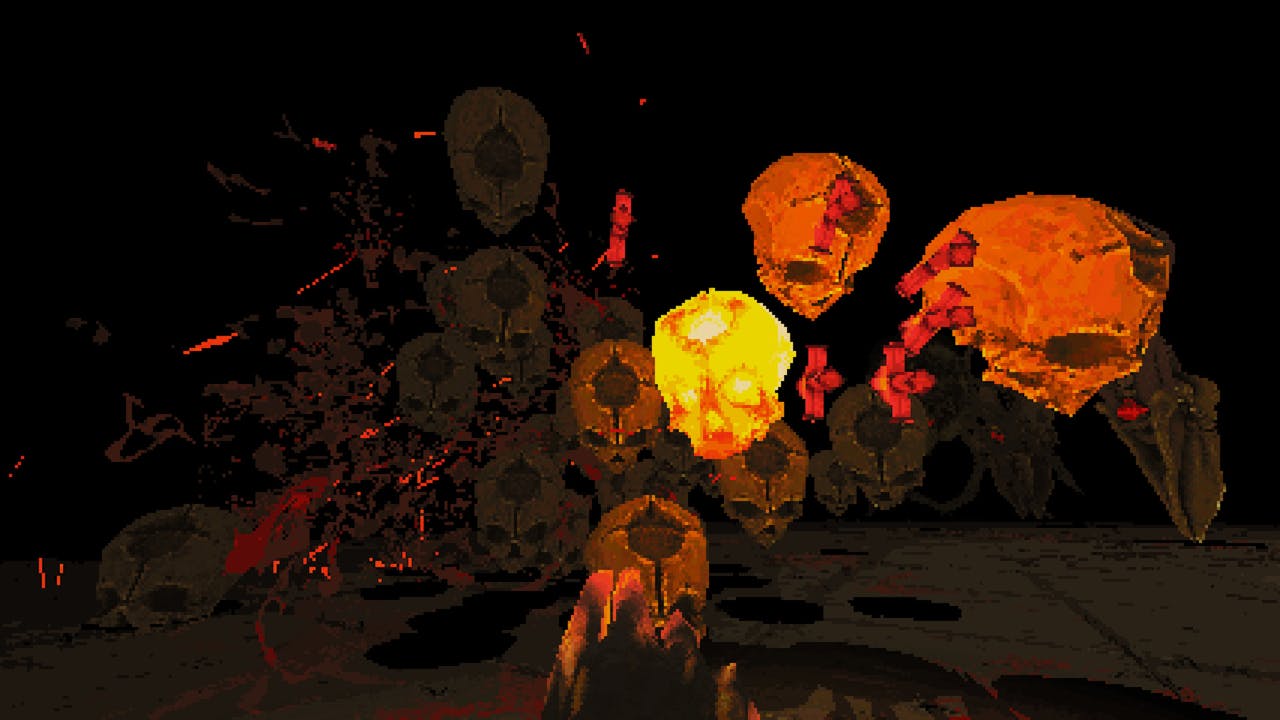 The popular 90's inspired run and gun FPS, is a high score chaser with a similar feel to old school shooters such as quake. Devil Daggers is an arena shooter where players make their way through various levels of increasing difficulty to survive for as long as possible, where death is a matter of when rather than if.
The temptation to always try and get that little bit further means that you can easily sink hours of game time into this brutal atmospheric shooter.
Dino D-Day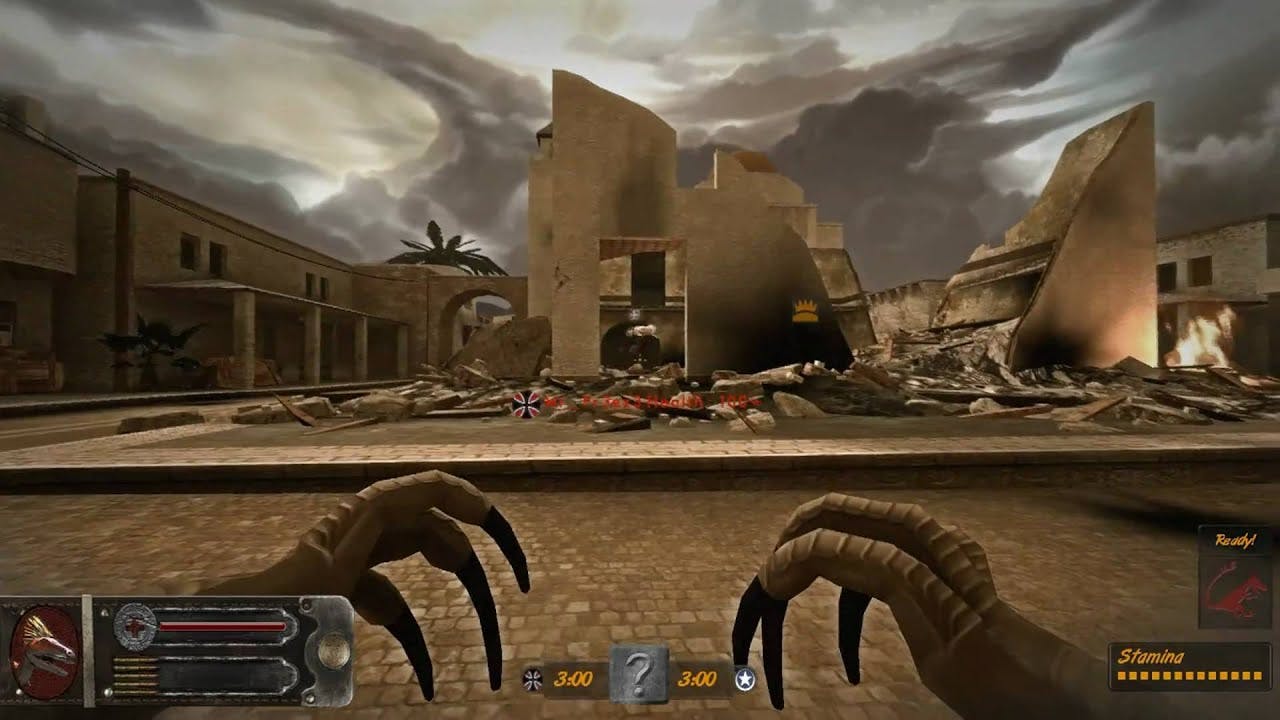 Originally released as a 10 minute single player campaign mod in 2011. 800 North LLC developed Dino D-Day into a class based system multiplayer FPS. The game takes place in 1942 where Hitler has discovered a way to bring back dinosaurs to fight alongside his troops.
You can choose to fight as an ally against the nazi's and giant reptiles or you can choose the opposing side and embody a velociraptor who's weapon of choice is throwing goats...oh and there's also a suicidal pterodactyl bomber. Not sure what else can top that?
---
---
Share this post