Top 5 Sonic games to play while waiting for Sonic Origins
Gotta go fast in these 5 Sonic titles!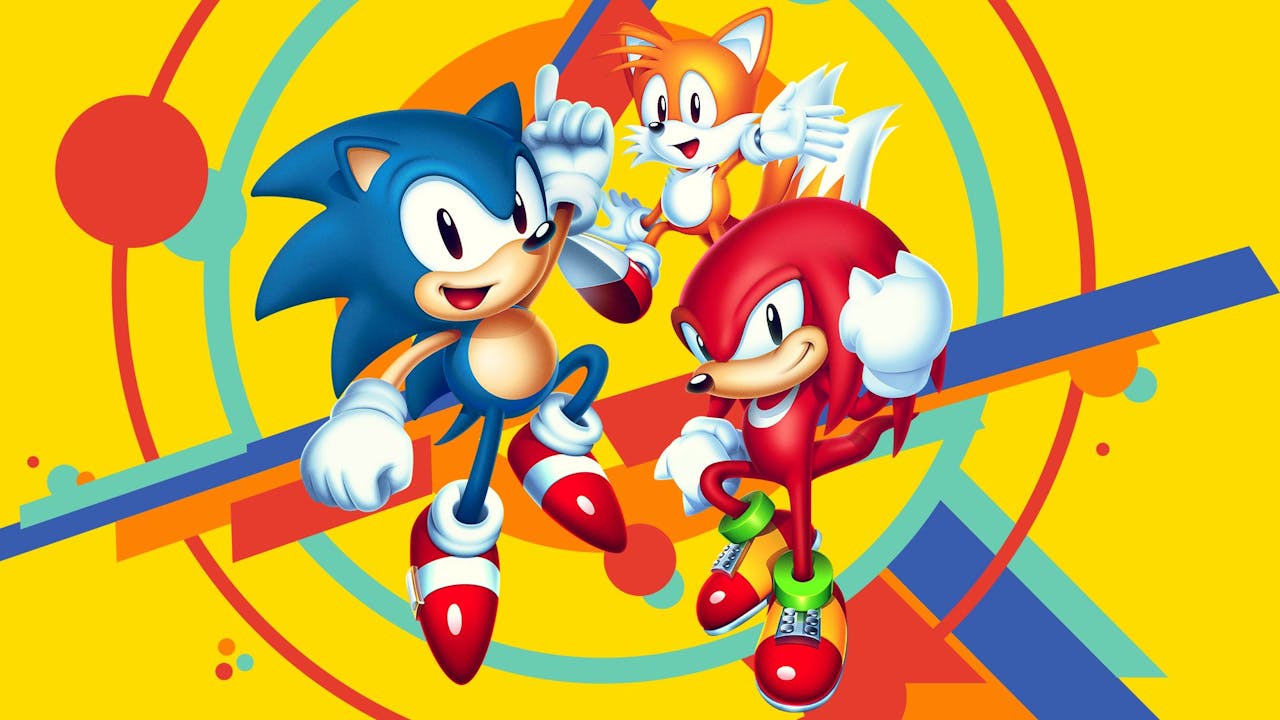 Relive the classic collected adventures of Sonic the Hedgehog, Sonic the Hedgehog 2, Sonic 3 & Knuckles, and Sonic CD in the newly remastered Sonic Origins!
Sonic the Hedgehog has been a fixture for practically every gaming system since his first outing in 1991. With Sonic Origins, a collection of the blue blur's first four adventures, releasing soon, there has never been a better time to have a look at some other titles starring everyone's favourite hedgehog. So, let's look at some!
Sonic Adventure DX
The first true 3D adventure for Sonic and friends may feel slightly dated by today's standards, but don't let that put you off experiencing this classic! With six characters to play as, each with their own story to play through, a charming semi-open world with lots of secrets to uncover, and my personal favourite villain in the franchise, Sonic Adventure DX is not only an important game for the franchise, it's also a really good one!
Only Sonic and his friends are heroic enough to put a stop to Dr. Eggman and his evil minions. Hit the ground running in this classic epic adventure!
Sonic Forces
Sonic is DEAD! Yes, you heard that right, Sonic Forces begins with Dr. Eggman finally beating his arch-nemesis! This gives the player the opportunity to create their own character and use a variety of abilities in a game that mashes 2D and 3D levels to create a fairly entertaining adventure that rewards players for experimenting with the different customisable aspects in order to discover secrets and add some replayability.
The fate of Sonic the Hedgehog's world is in your hands - Defeat enemies with blazing speed and take on the evil Dr. Eggman with Sonic Forces.
Sonic Mania
A modern take on the classic formula, Sonic Mania is a certified must-play if you have any fond memories of the original 2D games. It isn't just a copy/paste though, and acts as a real love letter to the '90s titles and was originally a fan-made mod that Sega took a shine to. Even the Encore DLC is worth playing, adding additional characters and new modes to an already packed experience.
Gotta go fast! Enjoy retro platforming in Sonic Mania, with stunning lush levels to navigate as speedily as you like with this fan favorite.
Sonic Generations
A celebration of 20 years of Sonic videogames, Generations takes some of your favourite levels and reimagines them in glorious HD. It's almost like a greatest hits collection of past 2D and 3D games, but it isn't just a simple reskin of old levels — although it features many familiar environments, the layouts are all new. It's oozing with charm and nostalgia, with gameplay that holds up well. One of my personal favourites!
Sonic & All-Stars Racing Transformed
Okay, this is a bit of a wildcard, but this Sonic kart racer is such a brilliant entry into the genre, I couldn't pass up the opportunity to praise it. Race across land, sea, and air with transforming vehicles and obliterate opponents with a variety of weapons. A genuinely enjoyable multiplayer racer, Sonic & All-Stars Racing Transformed isn't a typical Sonic title, but should be in any fan's library!
These five games should be more than enough to keep you entertained whilst waiting for Sonic Origin, releasing 23rd June!
---
---
Share this post