Top arcade-style beat 'em up Steam PC games to play during COVID-19 lockdown
By Sam Jones
- 28th Apr 2020
Games
Our pick of classic and modern beat 'em up titles to keep you occupied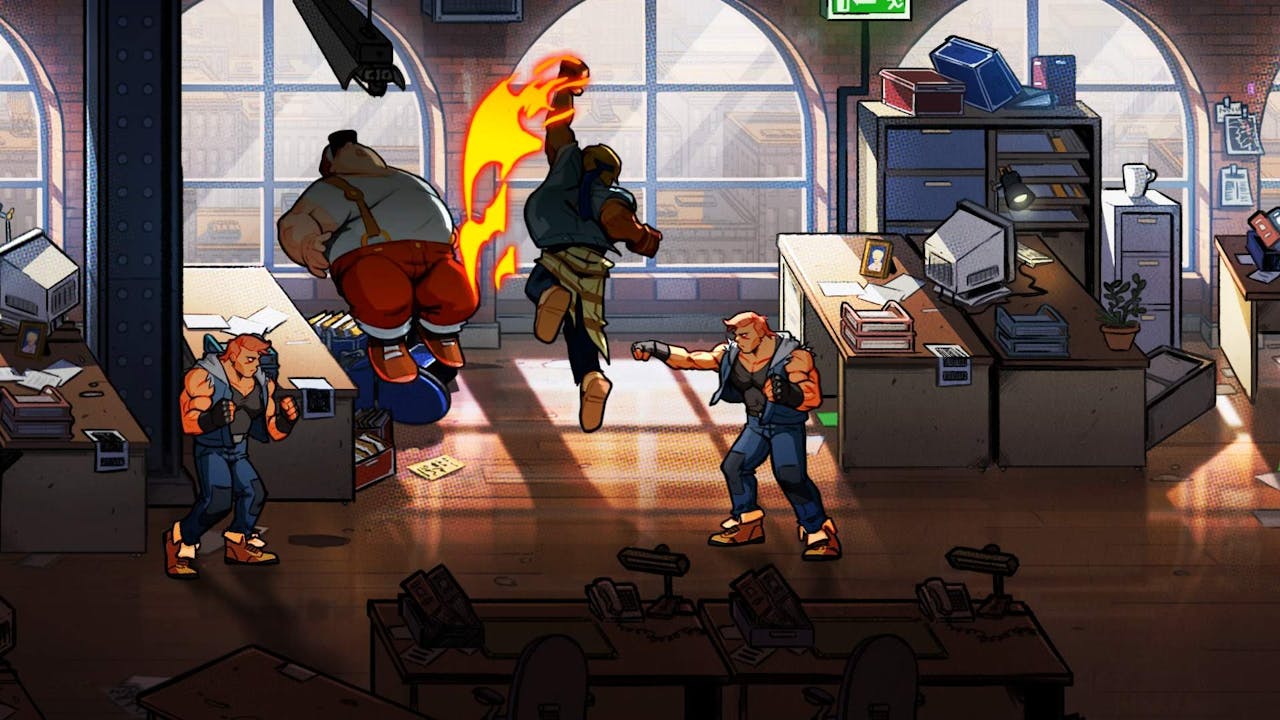 The all-time classic beat 'em up series returns for an exciting new era - get your Streets of Rage 4 Steam PC key now!
You know the drill - gangs of dangerous foes and an antagonist of unspeakable evil have turned your peaceful city or world into a chaotic mess - and the only way that you can bring peace to humanity it by kicking ten bells out of everyone!
The beat 'em up genre has been a popular choice over the past few decades, with many developers showcasing their talents in arcades around the world with addictive games that we just can't get enough of. Those arcade classic soon moved into our homes, and many modern developers have paid homage to games that they played growing up by creating their own take for future generations to enjoy.
Here, we've selected a number of arcade-style beat 'em up Steam PC games to enjoy during COVID-19 lockdown (and beyond).
Streets of Rage
A notorious crime organization is on the rise... Looting, random violence and destruction are rampant, and there's only one way to stop it. Streets of Rage is a hit 90s arcade-style beat 'em up which is highly ranked among the other games in the same genre, featuring brutal action, a wicked retro soundtrack and numerous destructible telephone booths with meat inside them.
Taking on the role of Axel, Adam or Blaze, you take to the streets and mash up thugs, creepy fire-breathing foes, martial arts maestros and more as you battle your way to a meeting with evil mastermind Mr. X (not the dude from Resident Evil 2).
The original trilogy was adored by beat 'em up fans over the 90s, and 29 years later we're being treated to the fourth instalment from developers Lizardcube, Guard Crush Games and Dotemu.
Streets of Rage 4 features the return of Axel, Blaze and Adam with brand new characters, stunning hand-drawn animated graphics and online co-op for the first time in the franchise.
Psst... Check out our interview with SoR 4's Art Director Ben Fiquet here!
One Finger Death Punch 2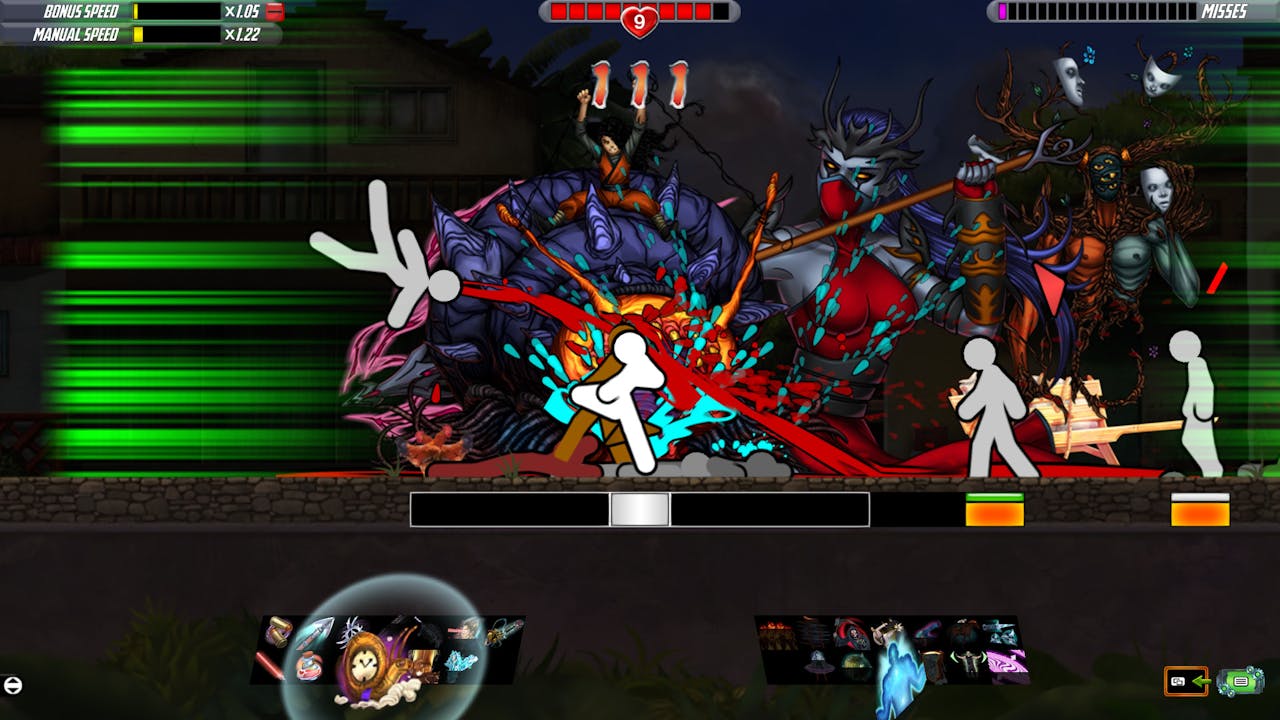 Rated 'Overwhelmingly Positive' on Steam, as was it's predecessor, One Finger Death Punch 2 sees you surrounded, outnumbered and having to use any weapon you can get your hands on to dismantle your opponents in a flurry of kung fu. With 1,000 different animations available, literally, anything is possible - particularly when you've unlocked each of the 26 skills available.
Experience over 400 levels with four endless survival towers to tackle, with a design that delivers a quick hit of adrenaline as fast as possible.
Dungeons & Dragons: Chronicles of Mystara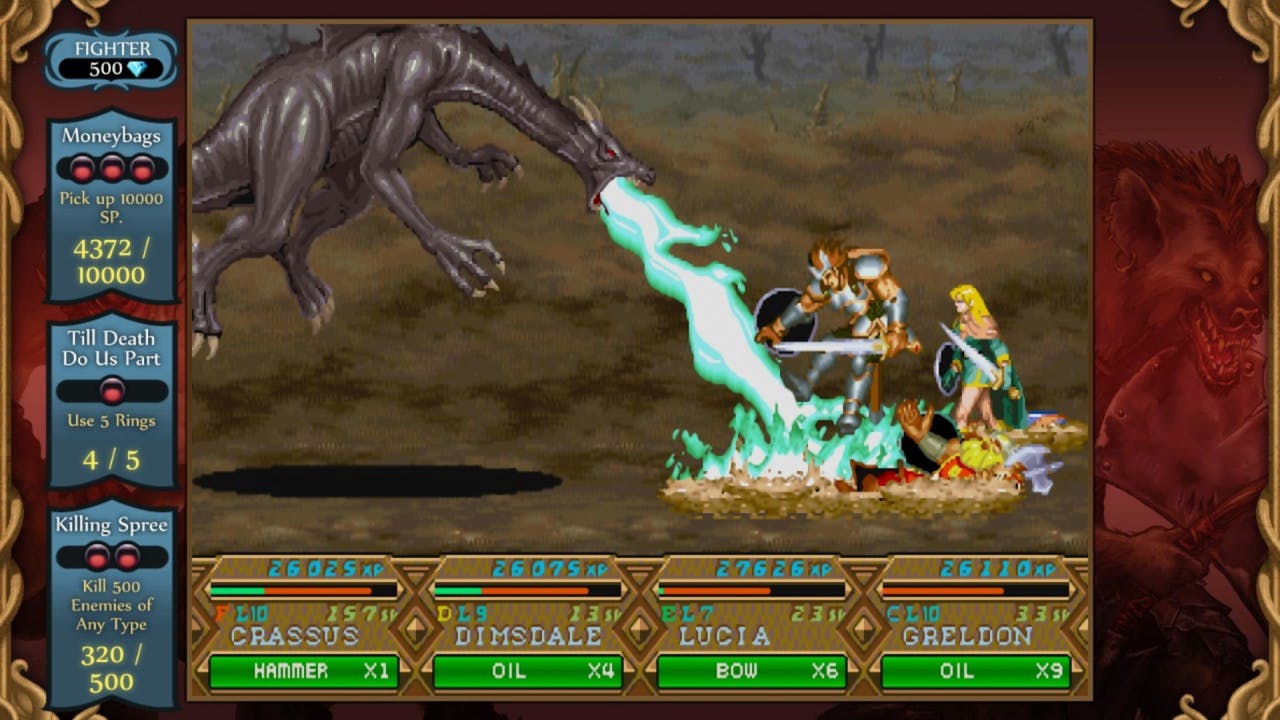 Grab your sword and shield... Dungeons & Dragons: Chronicles of Mystara brings together two of Capcom's classic arcade hits - Dungeons & Dragons: Tower of Doom and Dungeons & Dragons: Shadow over Mystara – together in one definitive digital package!
As you probably remember from your days playing this in the arcade, you and up to three other players select your character class before doing battle against the mythical beasts from the Dungeons and Dragons' universe with a mix of melee, range and magic attacks. These reworked collection now includes a newly introduced RPG-like Challenge System that fits on top of the existing games and provides a myriad of challenges for players to complete, where players can level up and obtain Vault Coins to be used in the Vault.
Enjoy GGPO enhanced online gameplay with drop-in/drop-out co-op; use the game's Character Visualizer to track stats on which classes you and your friends use the most and who to try next; and keep up with other gamers' performances with the Leaderboards and connected Arcade.
Raging Justice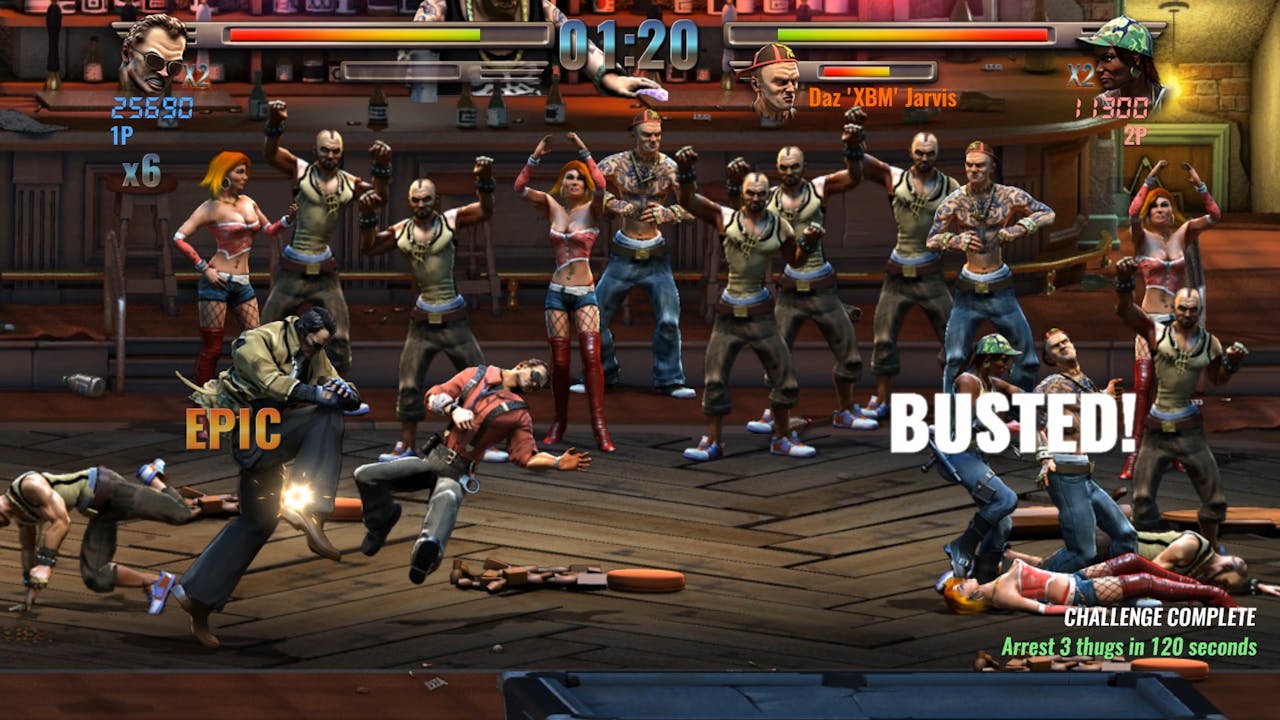 Filling the beat 'em up void before news of Streets of Rage 4 was Raging Justice, developed by MakinGames and published by Team17. Choosing from three heroes, you'll rain down maximum brutality on merciless criminals in savage side scrolling combat.
Battle your way through adrenaline fuelled 2D carnage with unmistakable classic fighting. You can choose between playing by the book - dazing and arresting your foes to gain health and complete level challenges - or taking the law into your own hands by arming yourself to deliver a devastating style of justice.
Smash through a bar fight with a stool, hack and slash through alleys with a knife or mow down mobs in a lawnmower... as you do!
Fight'N Rage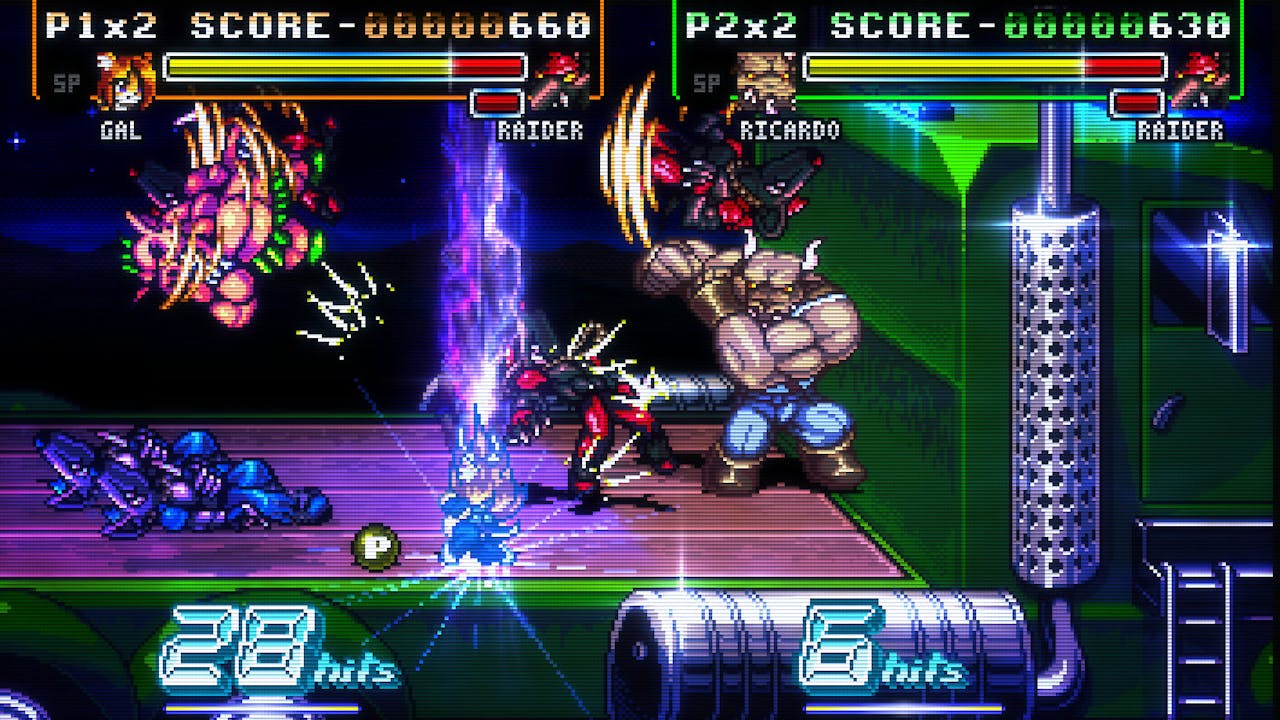 Inspired by the classics from the 'golden age' and with an art style that mimics the aesthetic from the 90's arcade gems, Fight'N Rage pays homage to all classic gameplay features that makes this genre one of the best from its time.
Featuring fast and intense single-session gameplay, you'll be able to choose characters capable of performing several skilful juggle-based combos that can make your enemies blow up into pieces. Plus, alternative paths, cutscenes and endings can change based on the selected characters and your own decisions.
Earn in-game coins with your scores and get extra content like character's costumes, extra difficulty settings, more gameplay speeds, new game modes, new characters to use on these modes and much more!
Story of a Gladiator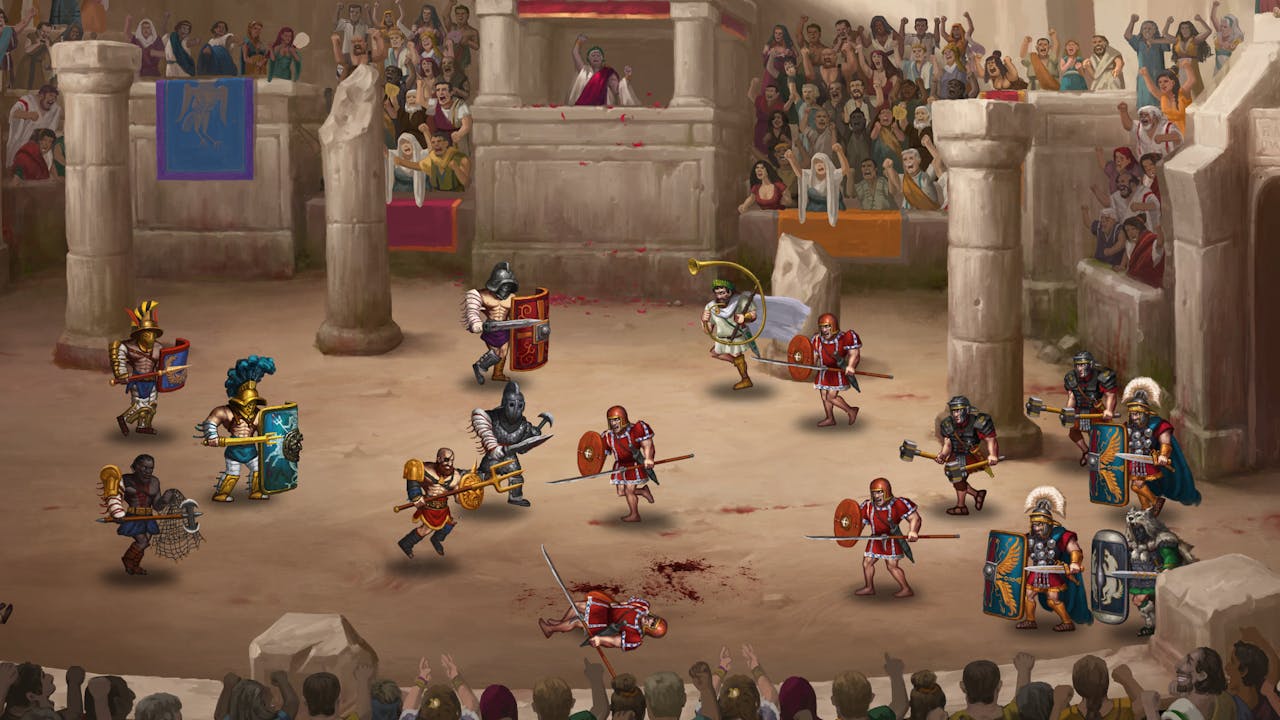 Arcade arena beat 'em up Story of a Gladiator sees you take the role of a man in search of his destiny - fighting against waves of enemies to earn coin and fame until you are strong enough to enter the colosseum and become champion.
There are over 80 enemy gladiators and 20 animals to face, each with unique fighting strategy, as well as three arenas with 36 battles and three bosses. You can choose your origin (Greece, Carthage and Egypt), win the favor of the crowd and receive unexpected help, and pray to the gods and call upon them to help you win battles.
Heck, you can even train your own tiger to fight alongside you!
Golden Axe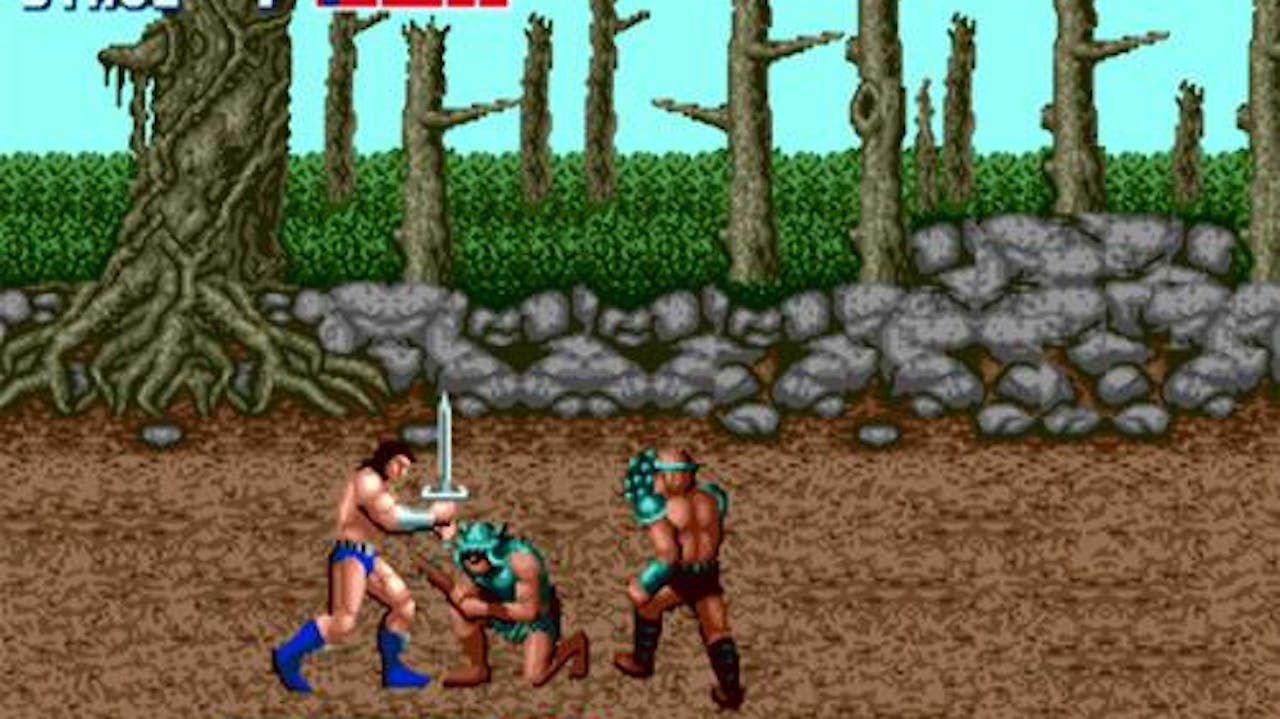 In the 1989 classic Golden Axe, you'll take on the role of one of three brave warriors seeking revenge in the land of Yuria, which has been invaded and is now ruled by the iron fist of Death Adder. Your task, to defeat Death Adder and his soldiers, and return peace to the Kingdom.
Featuring two-player co-op, you and a friend can choose from battle axe-wielding dwarf Gilius Thunderhead; broadsword warrior Ax Battler; and longsword amazon Tyris Flare - and each character can use a special spells to wipe out multiple enemies or sustain heavy damage to tricky bosses.
These spells require specific amounts of power, which can be obtained through collecting blue Magic Pots. You'll also enter camps to rest between levels, where pesky little Elves sneak in and try to steal your supplies - players have a set amount of time to run after the Elves and kick them, which results in them dropping items.
Blue Elves will drop Magic Pots, while Green Elves will drop food, which recovers your health.
---
Share this post