Highly-rated games you'll want to check out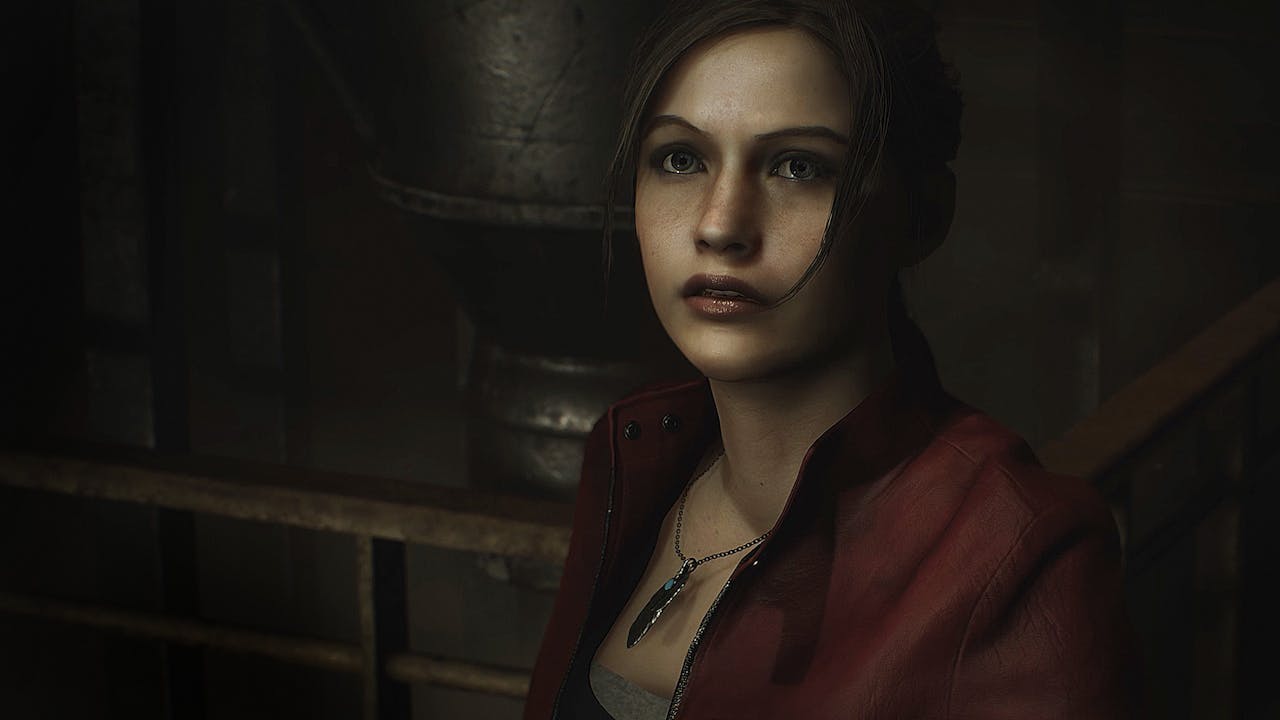 Flesh-eating zombies roam the streets for any survivors. A gripping storyline and unimaginable horrors await you! Return to Raccoon City with your Resident Evil 2 Remake Steam...
There are so many awesome Capcom Steam games to choose from, so it's only fair that players across the world have access to play them, right?
Here at Fanatical, we've been giving players the chance to buy some great Capcom games at low prices for a while now - but unfortunately we couldn't provide the enjoyment of these published games to the non-America regions. Now, we can officially say that we have global rights to sell Capcom games worldwide - happy days!
To celebrate, we've put together a list of top Capcom Steam PC games that you should check out, many of which are available right now on our store!
Ultimate Marvel vs. Capcom 3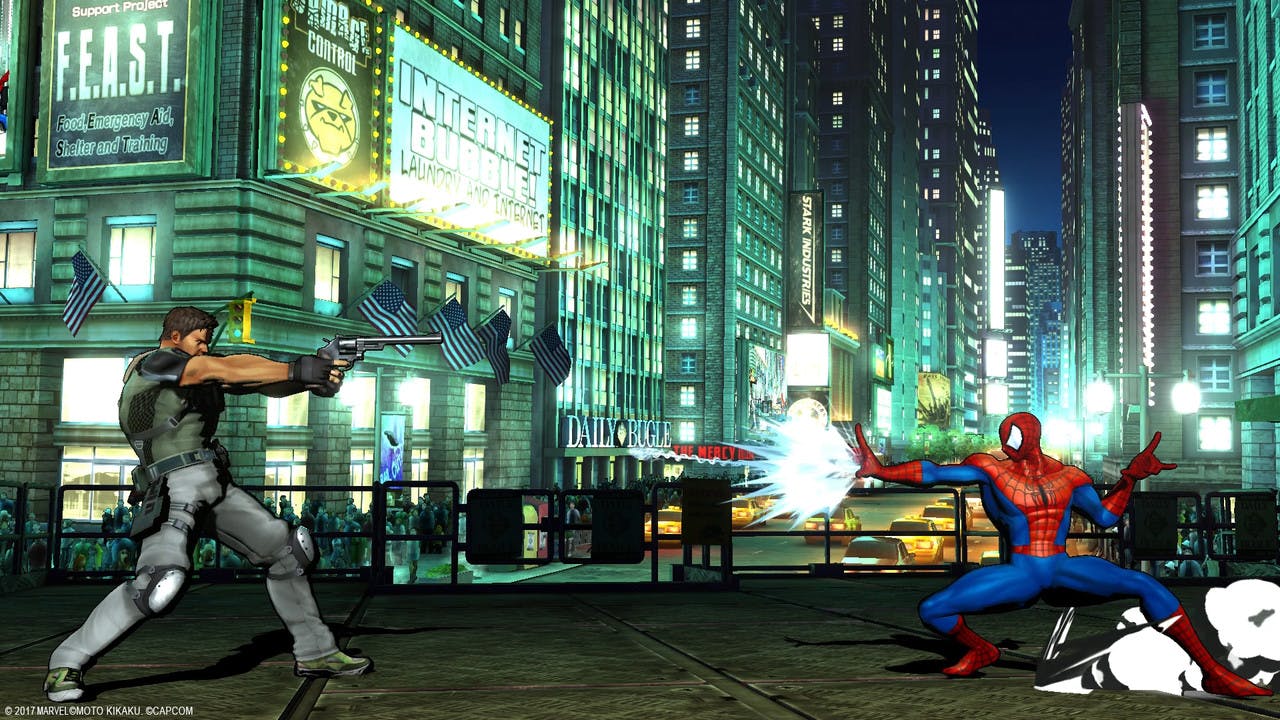 We love a good crossover, and Ultimate Marvel vs Capcom 3 is no exception. A spruced up version of Marvel vs. Capcom 3: Fate of Two Worlds, UMVC3 sees players controlling well-known characters from the Marvel and Capcom universes in arcade-style 3v3 combat.
Players can embark on a number of game modes, with Arcade Mode leading you down a path of several fights against AI opponents with the ultimate goal of facing final boss Galactus. There's also Mission Mode, which includes a series of trials for each playable character, Versus Mode for when you want to face your friends and fellow gamers, and Training Mode for practising those combo attacks.
Turn the fight on its head with the 'X-Factor' mechanic, granting players increased damage output, speed, and health regeneration for a limited period.
DMC: Devil May Cry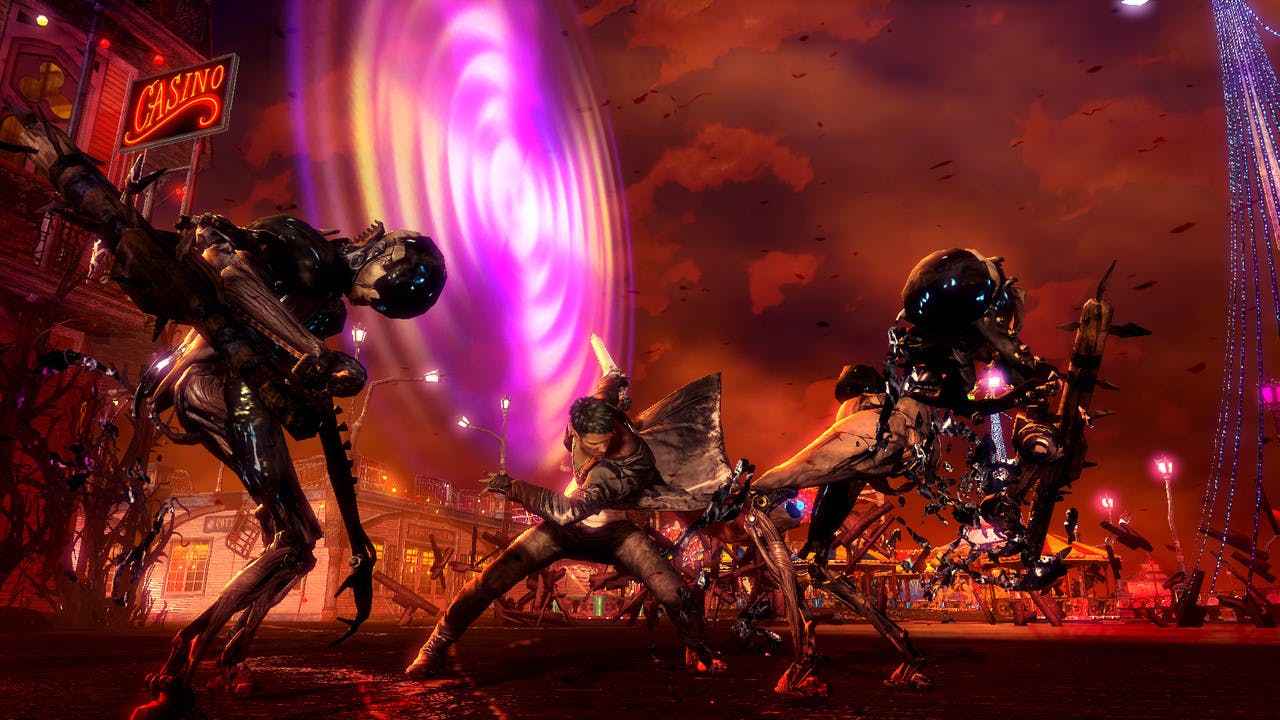 Taking us back to Dante's origins, and before that silky smooth silver hair, DMC: Devil May Cry rebooted the franchise in 2013 with a fresh look and the same thrilling hack and slash combat seen in the original four games.
Playing as a Nephilim (half-angel, half-demon) gamers get to experience Dante's powers up-close, combining a range of aerial and melee attacks to slice down enemies and bosses.
Using Angel Mode and Devil mode transforms Dante's main melee weapon and grants him different power boosts - and Devil Trigger mode makes a welcome return, which slows down time and levitates enemies into the air, allowing Dante to perform stronger attacks.
He's still the cocky, slick guy we've seen in the original DMC games, and players will have a blast running through Limbo City on their missions to take down Demon King Mundus.
The Disney Afternoon Collection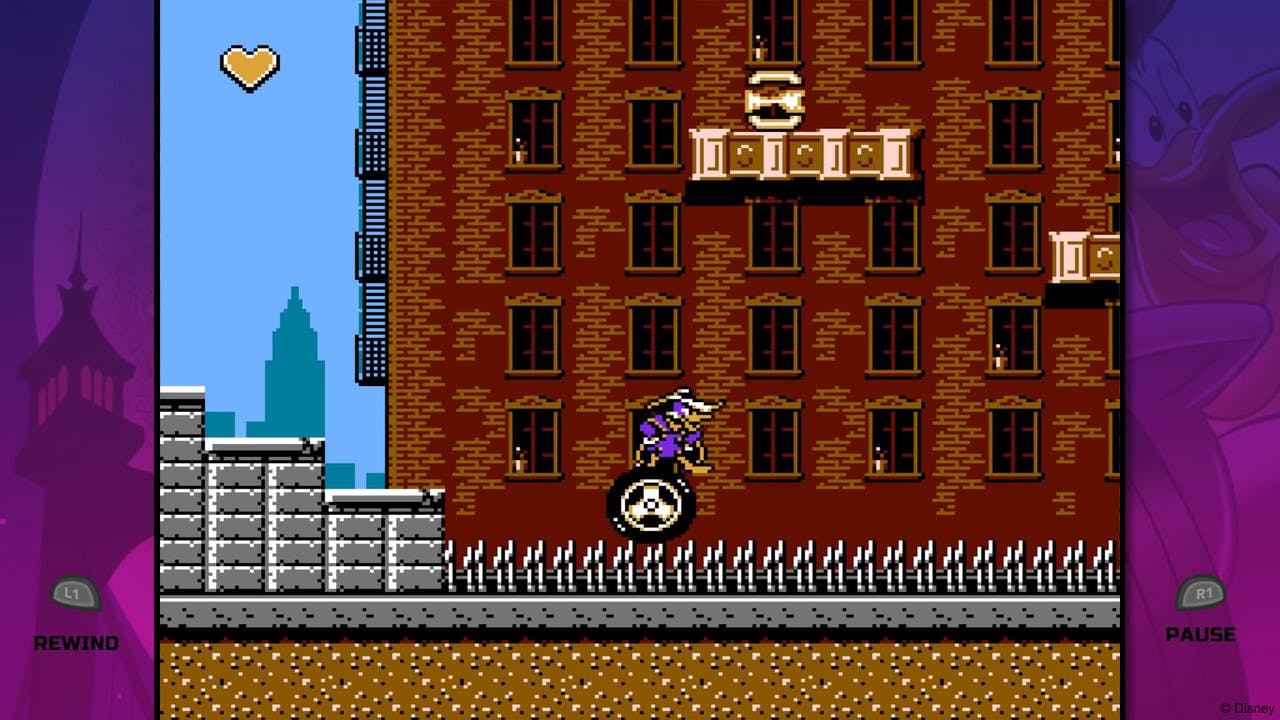 A 'quacking' line-up of retro 2D games, The Disney Afternoon Collection features six classic games with new and improved visuals, as well as filtering options that replicate a retro look and feel. The collection includes Chip 'n Dale Rescue Rangers, Chip 'n Dale Rescue Rangers 2, DuckTales, DuckTales 2, Darkwing Duck, and TaleSpin.
The games are pretty much in the same condition as before when they arrived on the NES, but now gamers have the ability to rewind game time to correct their mistakes, and take part in time attack and boss rush modes to compete with others on the online leaderboards.
Devil May Cry 4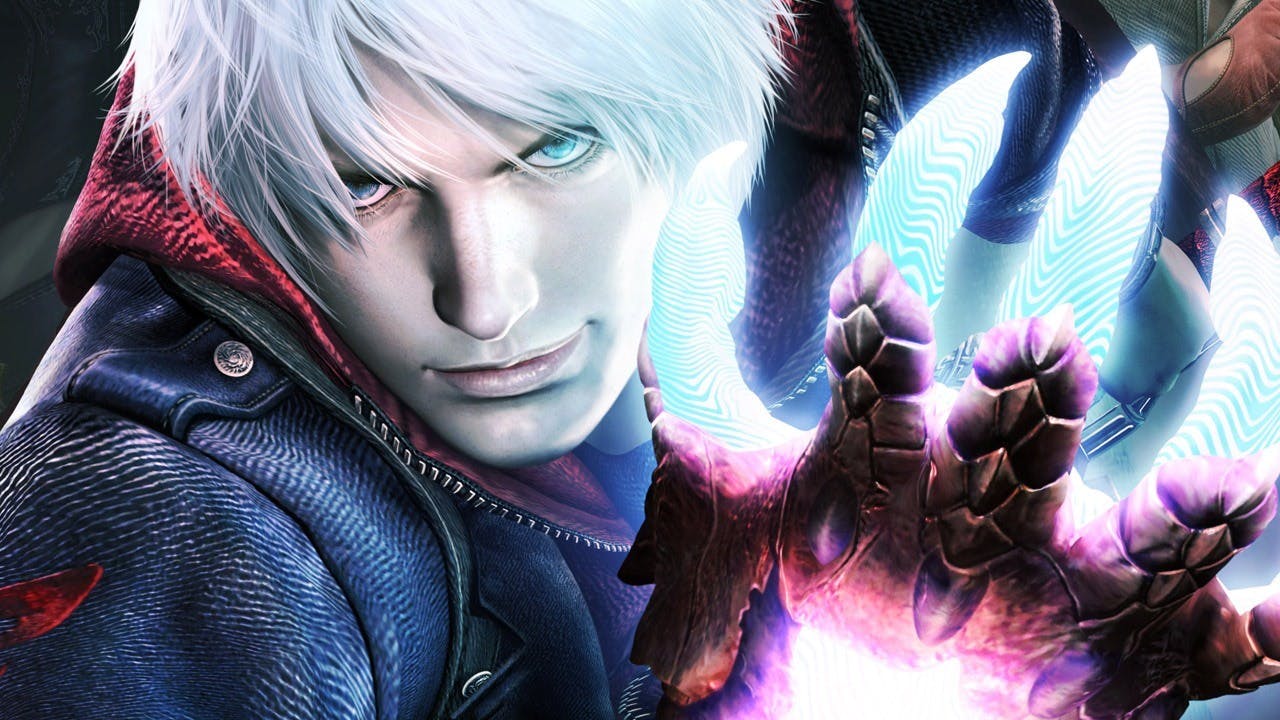 Action-adventure, hack and slash Devil May Cry 4 introduced us to a brand-new protagonist, Nero, a fierce teenage warrior who possesses demonic powers - channeled through his right arm - who is on a mission to hunt down Dante. More sinister forces are responsible for creating chaos in their world, and both Dante and Nero must team up in order to kick evil's ass.
A HD remastered version of the game, Devil May Cry 4 Special Edition, features improvements such as 1080p visuals at 60FPS, and an auto-save system. Players can now also control three additional playable characters - Virgil, Dante's brother; Trish, Dante's demon hunting sidekick; and Lady, a weapons specialist new to the series.
Dead Rising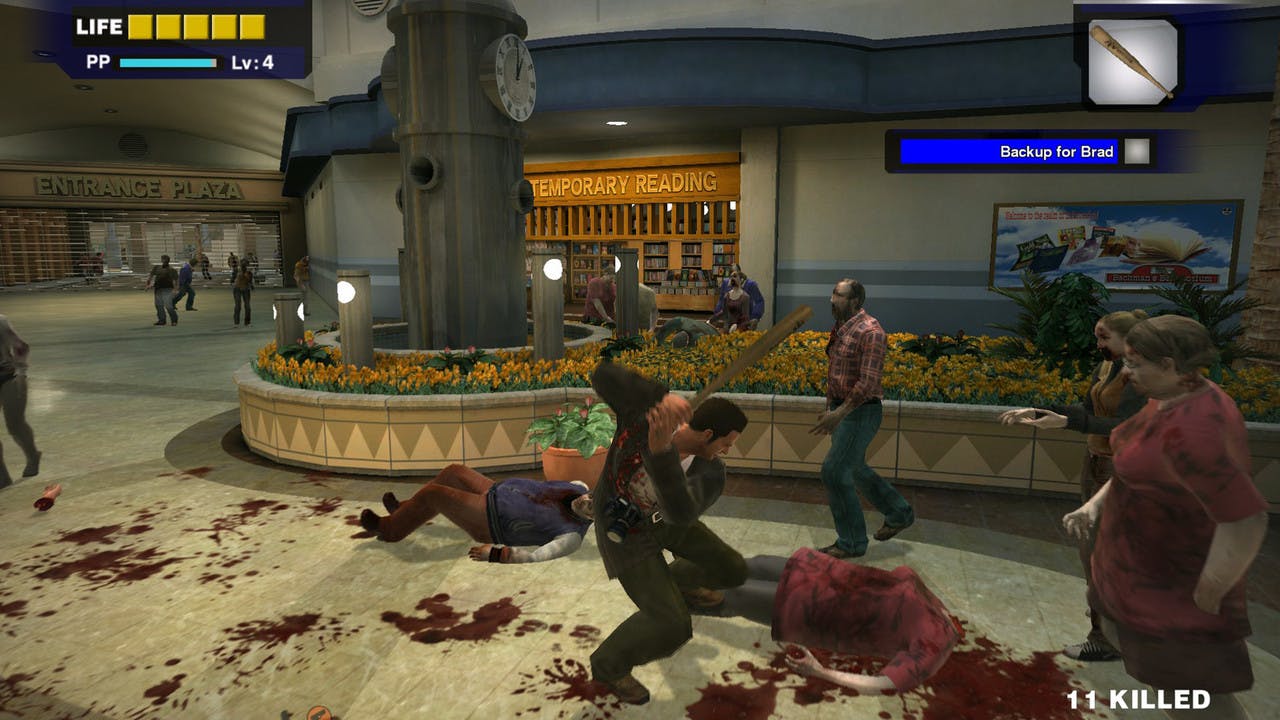 Prepare for guts, gore and hilarious crafting in the single-player sandbox action Dead Rising. Players control Frank West, a freelance photojournalist on the hunt for the scoop of a lifetime, pursues a juicy lead to a small suburban town only to find that it is being overrun by zombies.
One of the interesting aspects of the game is that missions only have a certain amount of time before they become unavailable, meaning players must keep and eye on the time when it comes to zombie slaying. Killing undead mall shoppers and taking photos can earn Frank Prestige Points, allowing him to level up and unlock new weapon and crafting perks.
The Dead Rising 10th Anniversary, released in 2016, features Dead Rising, Dead Rising 2 and Dead Rising 2: Off the Record DLC!
Resident Evil 7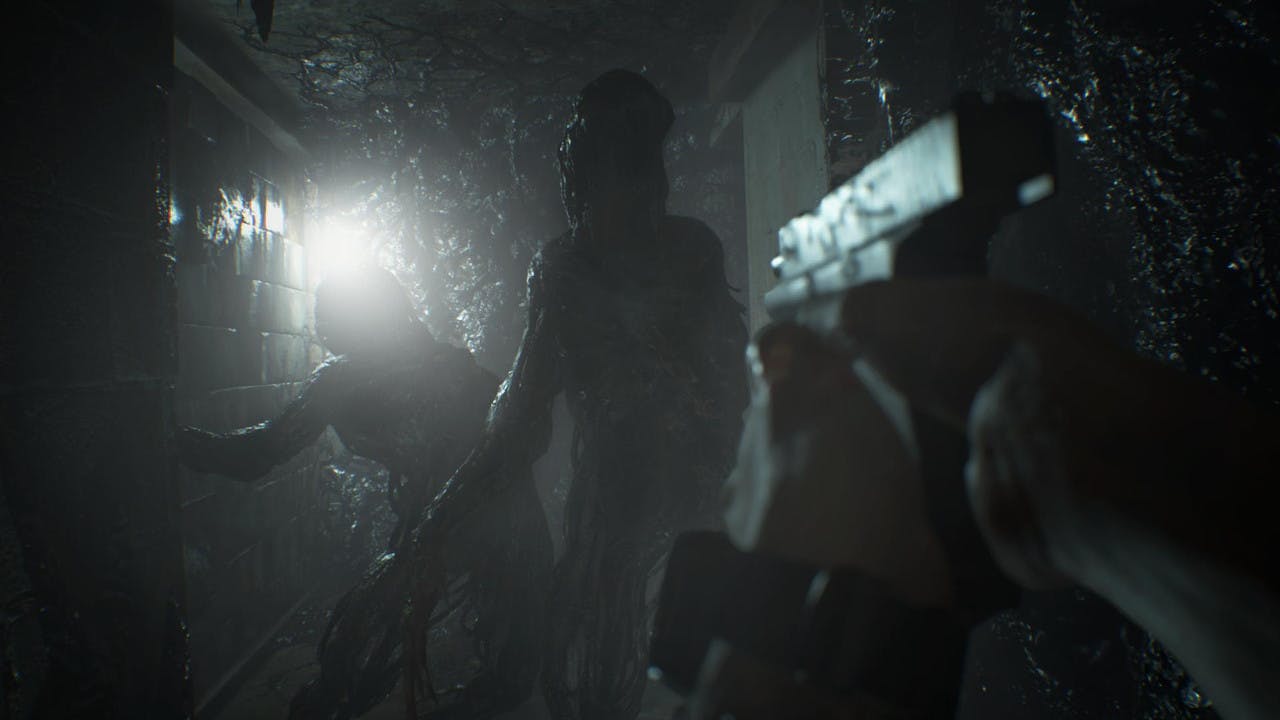 Resident Evil 7 (biohazard) is the next major entry in the renowned Resident Evil series and sets a new course for the franchise as it leverages its roots and opens the door to a truly terrifying horror experience.
Players will experience a dramatic new shift for the series as the game runs from a first-person perspective, powered by Capcom's new RE Engine. With an unprecedented level of immersion that brings the thrilling horror up close and personal, gamers will feel their heart racing as they discover the secrets of the Baker family.
This psychological horror has a heavy emphasis on survival - so be sure to hide, make a run for it when the time is right, or grab that shotgun and give them hell!
Okami HD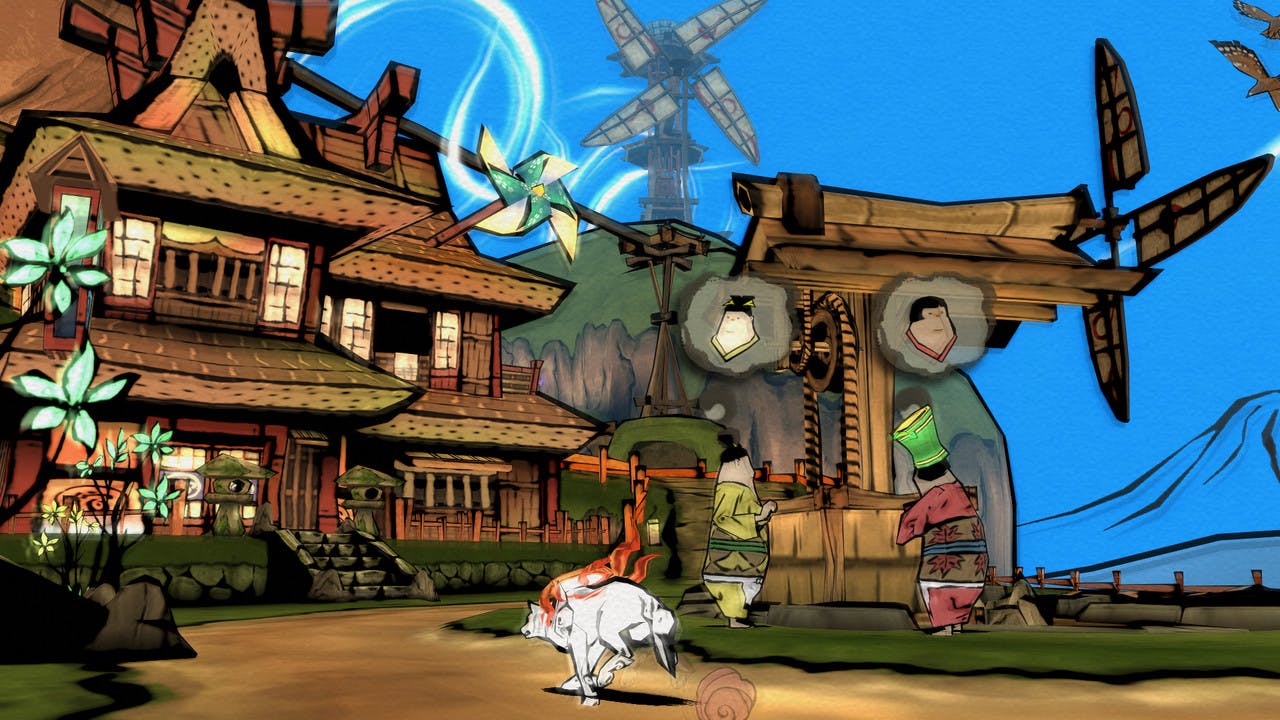 With a unique Japanese style appearance, anime adventure Okami HD sees players control Amaterasu, the Japanese sun goddess who inhabits the form of a legendary white wolf Shiranui on a quest to defeat Orochi - an eight-headed demon and tyrannical monster responsible for turning the world into a ruined wasteland.
You'll embark on a quest to restore the land of Nippon to its previous glory full of life and color, using attacks and Celestial Brush techniques to defeat enemies. This HD remake allows players to choose between playing in a modern widescreen format or the original 2007 release's 4:3 ratio.
Interactive loading game screens from the original game are also included, allowing players to earn bonus demon fangs which can be traded for in-game items.
Resident Evil HD Remaster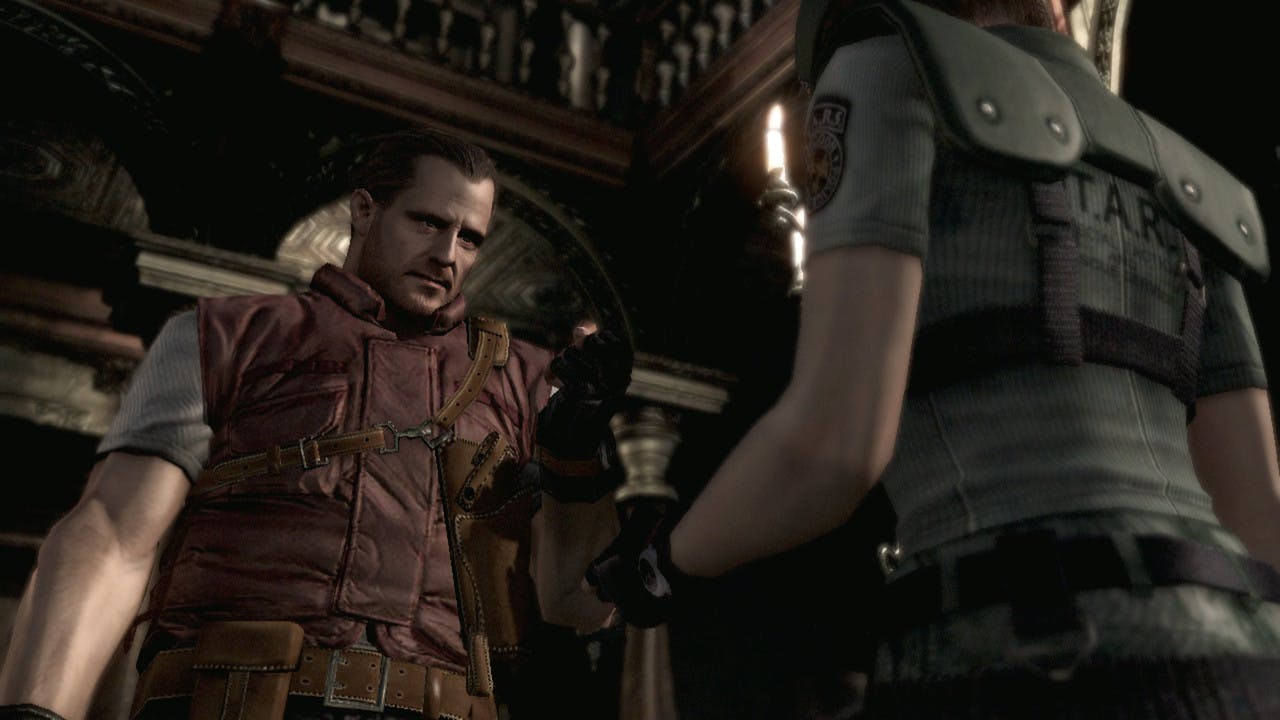 A classic horror survival game that brought the zombie genre to life, the original Resident Evil released on console was terrifying and full of puzzles, suspense and creepy creatures.
A special forces team is sent to investigate some bizarre murders on the outskirts of Raccoon City and, upon arriving, the group is attacked by a pack of blood-thirsty dogs - forcing them to take cover in a nearby mansion. Little do they know that more sinister monsters await them, it's time to grab your ammo and healing herbs (the legal kind) and survive what lies ahead.
After 19 years, Capcom released Resident Evil HD Remaster, boasting huge graphical upgrades including high-resolution environments and improved animated 3D models. Players new to the series, and the fans returning, have the option to use the original game's control scheme for that old-school gameplay.
Ultra Street Fighter IV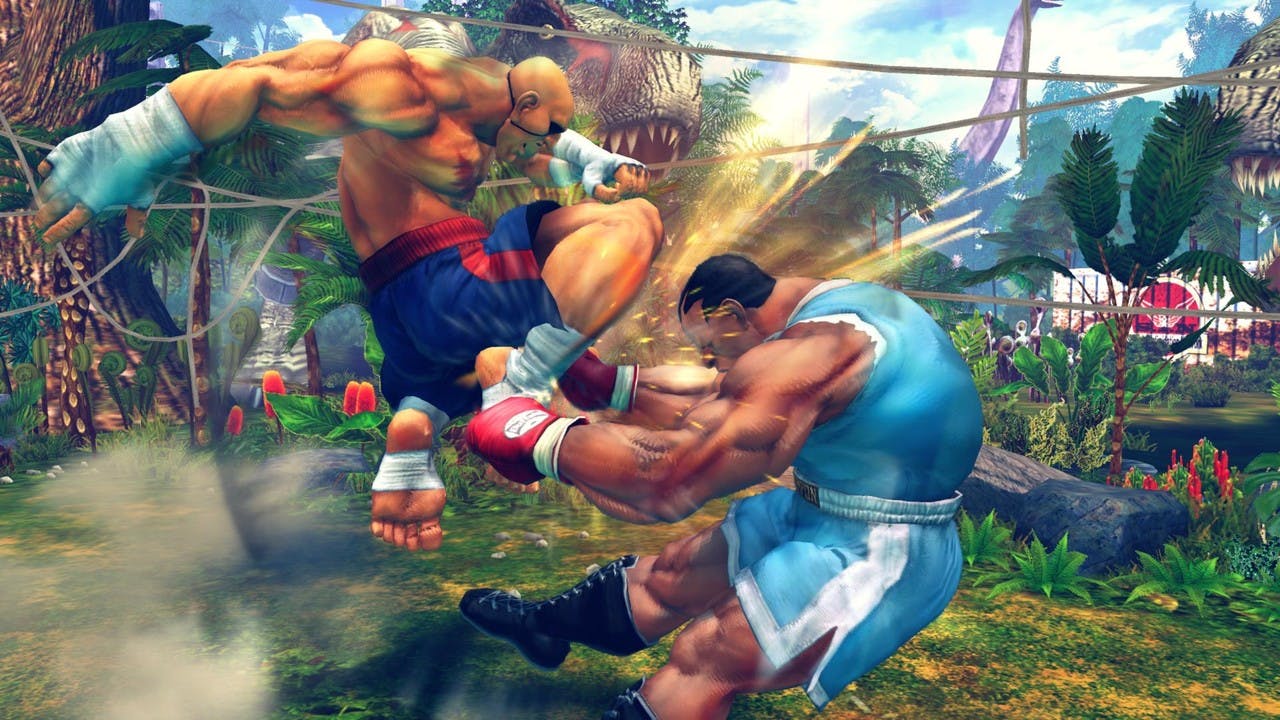 One of the world's greatest fighting game has evolved to a whole new level. Ultra Street Fighter IV expands upon its predecessors by introducing five new characters and six new stages, as well as rebalanced gameplay and original modes, whilst sticking to its roots of non-stop action fighting mayhem.
The game features Team Battle Mode, which allows players to team up online in elimination style 3v3 battles, and Online Training Mode gives players new options to train together with their friends online. Having a strategy in combat is key, and some of USF4's upgrades will help aid you in battle.
Red Focus means players can now utilize super meter to absorb multiple hitting attacks, allowing them to go on the offensive in situations that were not possible before - and Delayed Standing creates new mind games and gameplay depth by allowing you to slightly delay your character's wake up timing.
Dragon's Dogma: Dark Arisen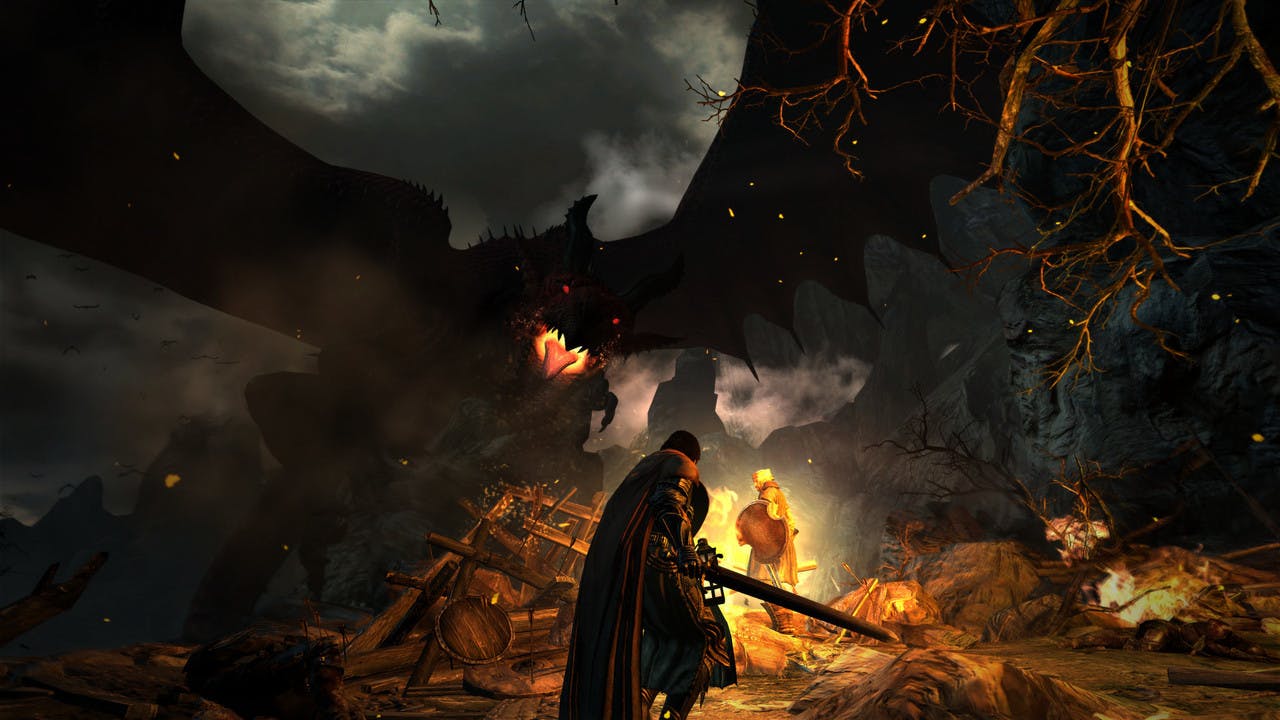 An epic open-world action RPG that you need to play!
Dragon's Dogma: Dark Arisen lets you take control of the customizable protagonist, whose heart has been taken by an evil Dragon who threatens the world. Still alive and marked as an 'Arisen', players will travel through a beautiful, mythical world fending off cyclops, undead monsters and fire-breathing dragons.
Players have three AI companions called Pawns that fight independently and learn from the player. PC users can then share their Pawns online and reap the rewards of treasure, tips and strategy hints for taking down enemies.
Pawns can also be borrowed when specific skills are required for specific tasks.
Monster Hunter: World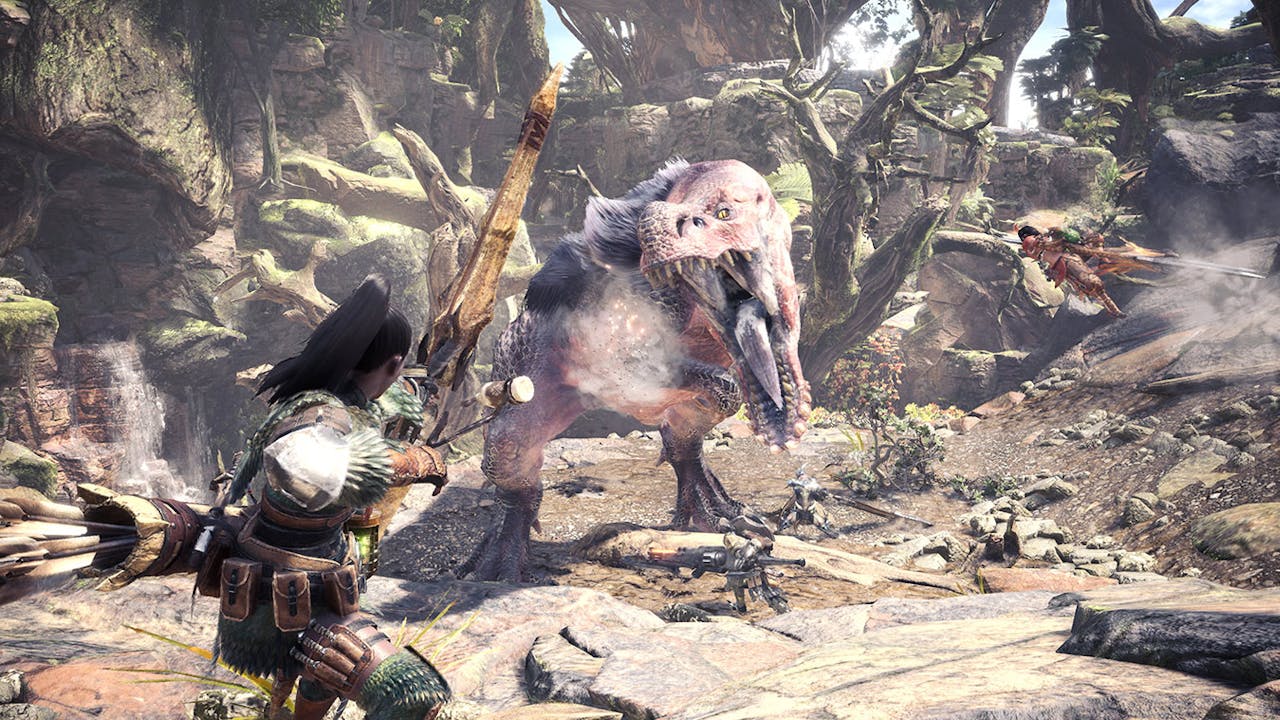 One of Capcom's best-selling game to date, Monster Hunter: World is an epic action RPG that transports you to the New World, a dangerous place filled with ferocious beasts of all sizes, as well as thriving ecosystems to explore.
You take on the role of a full customizable member of the Fifth Fleet, embarking on your journey to this mysterious and deadly world to research ancient Elder Dragons that have returned. After eating a hefty meal to boost your stats, you and your trusted Pelico feline companion will jump into hunts and assignments to kill or capture all kinds of creatures - each with their own personalities and weaknesses and strengths, as well as some possessing elemental powers to stun, poison and burn you.
As you take down and capture more monsters, you'll be rewarded with materials from your fallen foes that you can use to upgrade your armor and weapons - making you as strong as possible as you progress towards the end of the story. There are a variety of weapons to choose from, suiting players' unique playstyles.
If you love a good grind and teaming up with fellow players, then you definitely need to join the Hunt!
Plus, the Monster Hunter World: Iceborne DLC expansion delivers a brand-new locale, the Hoarfrost Reach, and gathering hub, Seliana, along with classic and brand-new monsters to face. New gadgets and features including the Clutch Claw, View Mode and Raider Rides - and for veteran Hunters, Master Rank introduces tougher beasts to tackle alone or in co-op multiplayer.
Phoenix Wright: Ace Attorney Trilogy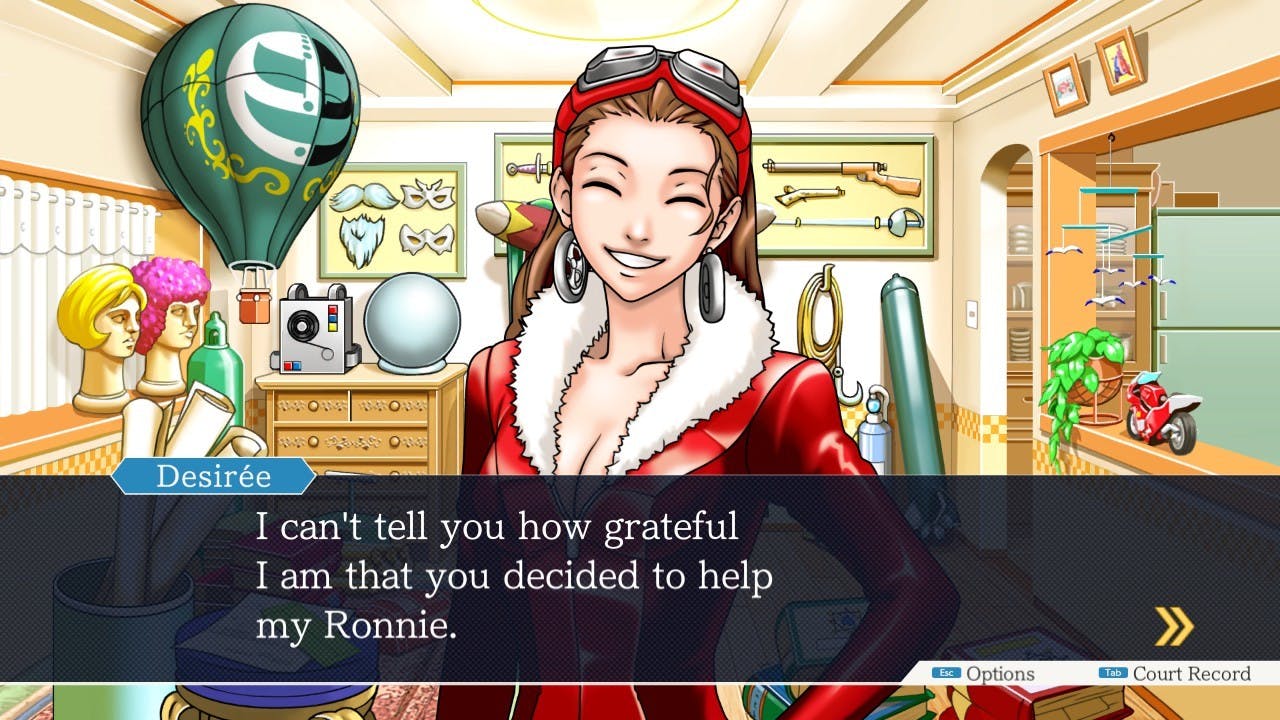 In the 'Overwhelmingly Positive' Steam rated Phoenix Wright: Ace Attorney Trilogy, you'll experience the classic courtroom adventure series that has sold over 6.7 million copies worldwide.
Become Phoenix Wright and experience the thrill of battle as you fight to save your innocent clients in a court of law. Play all 14 episodes, spanning the first three games, in one gorgeous collection.
Solve the intriguing mysteries behind each case and witness the final truth for yourself!
Resident Evil 2 Remake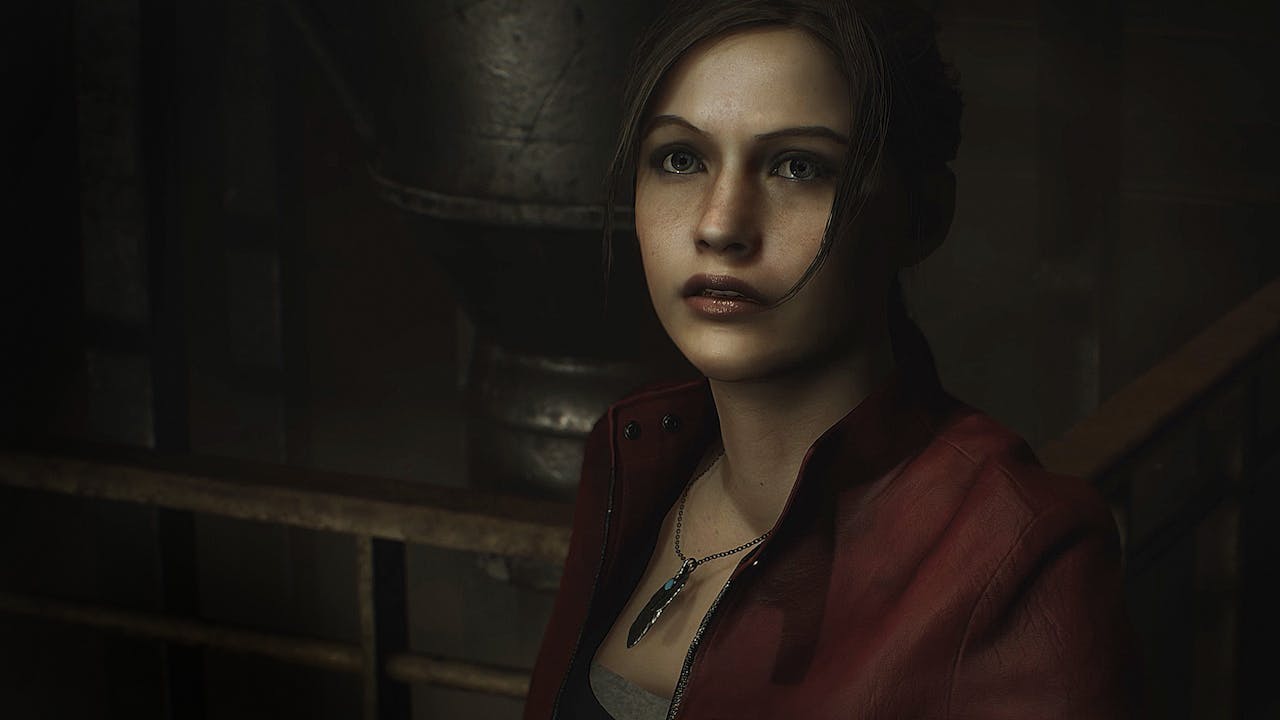 One of Capcom's most highly-rated Resident Evil titles to date, the Resident Evil 2 Remake (RESIDENT EVIL 2/BIOHAZARD RE:2) sees you return to Raccoon City and relive the events of the classic 1998 survival horror game in remastered form. Play as rookie cop Leon S. Kennedy and student Claire Redfield as they attempt to escape a city in the midst of a zombie apocalypse with flesh-eating zombies on the rampage at every turn.
Witness an unparalleled adrenaline rush, gripping storyline and unimaginable horrors in over-the-shoulder third-person-shooter and melee action. Fight or flee from Lickers, zombie dogs and mutated G-Virus monsters as you venture deeper into the unknown, and feel the fear as the dreaded Tyrant 'Mr. X' relentlessly pursues you.
Devil May Cry 5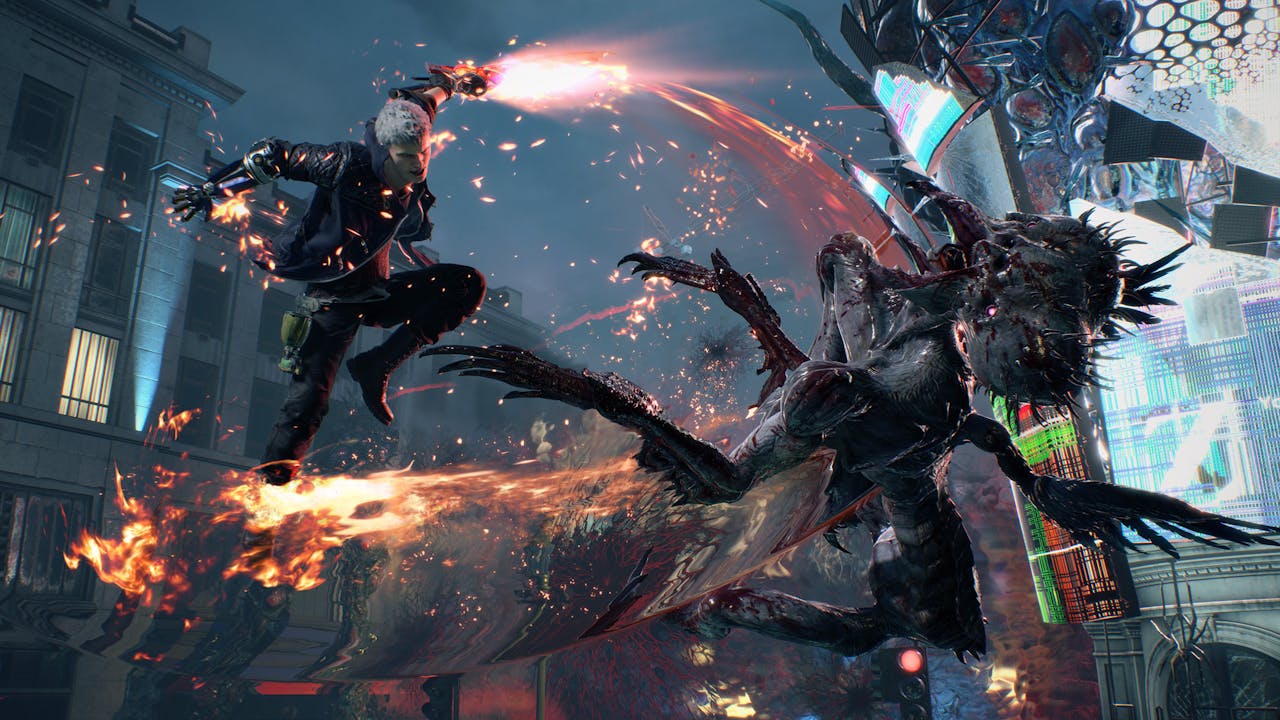 With the critically-acclaimed Devil May Cry 5, you'll reprise the role of Capcom's ultimate devil hunters in high-octane fights with evil demons and giant monsters. After being violently stripped of his powerful devil arm, Nero must rely on his partner Nico - a self-professed weapons artist - to create powerful mechanical Devil Breaker arms, each with their own unique powers to take down enemies.
Devil May Cry wouldn't be the same without Dante, the original Devil Hunter of the franchise. Returning with his stylish swagger and white hair, players will get to brutally destroy demons with Dante's trusty sword and dual pistols, Ebony & Ivory, as well as the Cavaliere R - Dante's motorcycle that splits into two chainsaw-esque blades!
Experience a new fighting style with new protagonist 'V'. This mysterious character b blends both offense and defense as he recites from his trusty book to control three demons. Use Griffon, Shadow and Nightmare to deal damage before finishing your foes with a swift hit with your majestic cane.
You'll also witness fellow players battling demons in your game thanks to DMC5's cameo system. Using ghost data gameplay recordings of other players, they will star in background battles as you get down to hack and slash business!
Resident Evil Village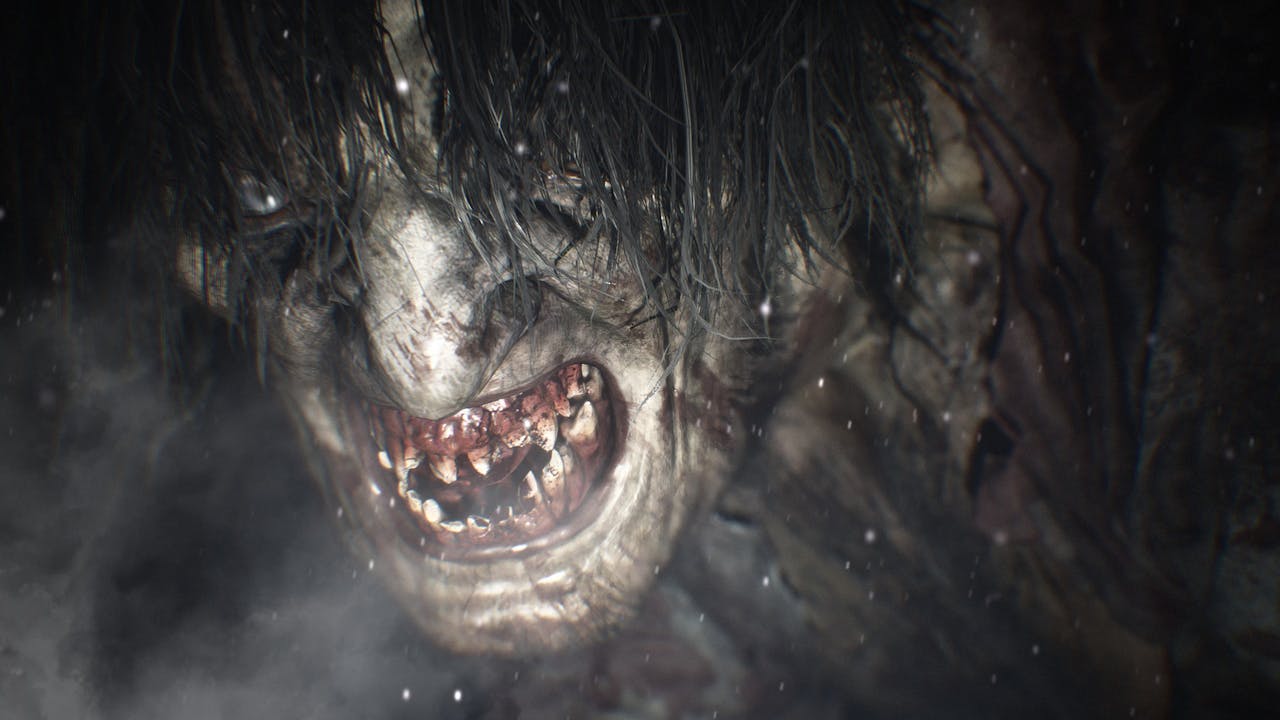 In Resident Evil Village - the eighth major installment in the storied Resident Evil franchise - you'll once again assume the role of RE7 protagonist Ethan Winters in terrifying first-person action with new enemies to face.
Set a few years after the horrifying events in the critically acclaimed Resident Evil 7 biohazard, the all-new storyline begins with Ethan and his wife Mia living peacefully in a new location, free from their past nightmares. But as they begin to build their new life together, tragedy befalls them once again.
Chris Redfield, the legendary hero from previous Resident Evil games, suddenly disrupts their life - throwing a devastated Ethan into a new and twisted nightmare in search of answers. Chris has typically been a hero in the Resi Evil series, but his appearance in Resident Evil Village seemingly shrouds him in sinister motives.
There are a host of new adversaries inhabiting the enigmatic village that will relentlessly hunt Ethan and hinder his every move as he attempts to make sense of the new nightmare he finds himself in. Test your nerve beyond the realms of Resident Evil's notorious zombies and Las Plagas parasite-controlled beings with a new threat... Lycans (werewolves!)
Escape the towering presence of the vampiric Lady Dimitrescu, the sinister witches and many more. Familiar characters including Chris Redfield will arrive in the village, and you'll discover why.
*Please note: Capcom Steam PC keys at Fanatical are not available in Japan.
---
---
Share this post