Get your futuristic fill with these cyberpunk games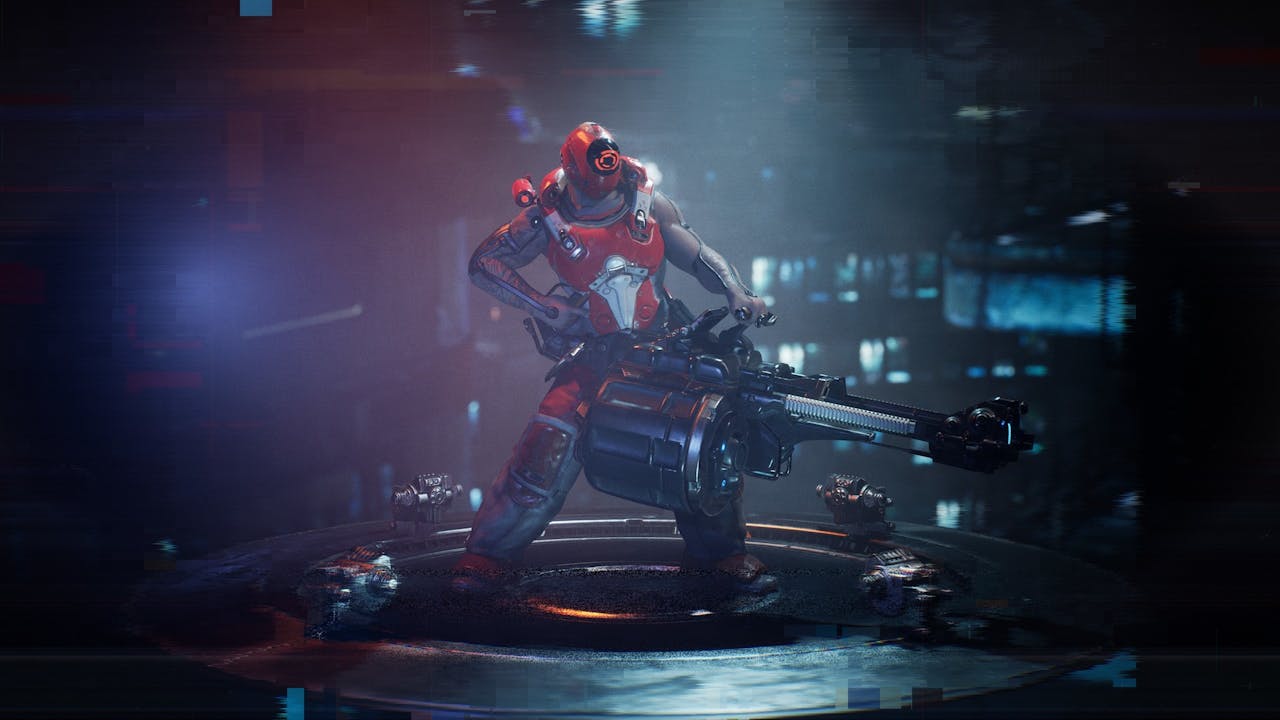 Battle through the slums and the high-roller districts of a deeply immersive cyberpunk world with your The Ascent Steam PC key. The highly-rated action shooter RPG!
Before we get into this list of cracking games to play, some of you might be thinking "what is cyberpunk exactly?" - basically, it's a sub genre of science fiction which takes place in a futuristic setting, often with advanced technology and robots here, there and everywhere. Cyberpunk games, TV shows, movies, etc also often see a radical change in society - where humanity fears augmented reality like the modern day discourse of sexism or racism.
Hopefully, that's cleared up the sub genre for those who might not know too much about it. Of course, some of you might have landed on this page because you are so thrilled by what you've seen of Cyberpunk 2077 and are craving some cyberpunk gaming action - either way, you've come to the right place.
Here, we take a look at the best cyberpunk Steam and PC games that you need to check out with our top picks!
Deus Ex: Human Revolution - Director's Cut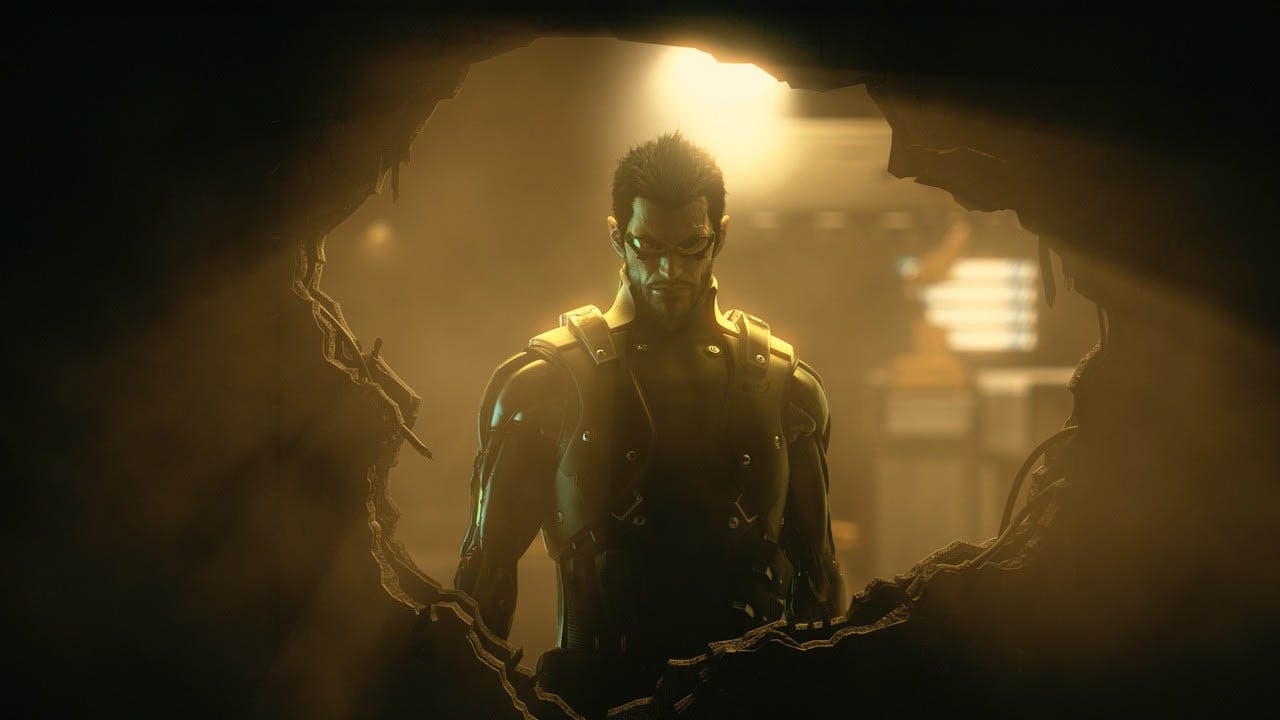 Stealth action RPG Deus Ex: Human Revolution sees players take on the role of Adam Jensen, an ex-SWAT specialist who now possesses unique abilities thanks to his augmented body. The world around you is in a time of great technological advancement, but also a time of chaos and conspiracy!
Unlock new abilities and increase your stealth, social, hacking or combat skills as you decide how the story unfolds with the enhanced storyline feature. Engage in close-quarter combat and use a third-person camera perspective while in cover to help spot opportunities for a stealth (or loud) approach.
The Director's Cut features improved gameplay mechanics such as major changes to boss arena fights, adjustments to the energy system and improved enemy AI, as well as upgrades to the lighting and shading systems.
Syndicate (2012)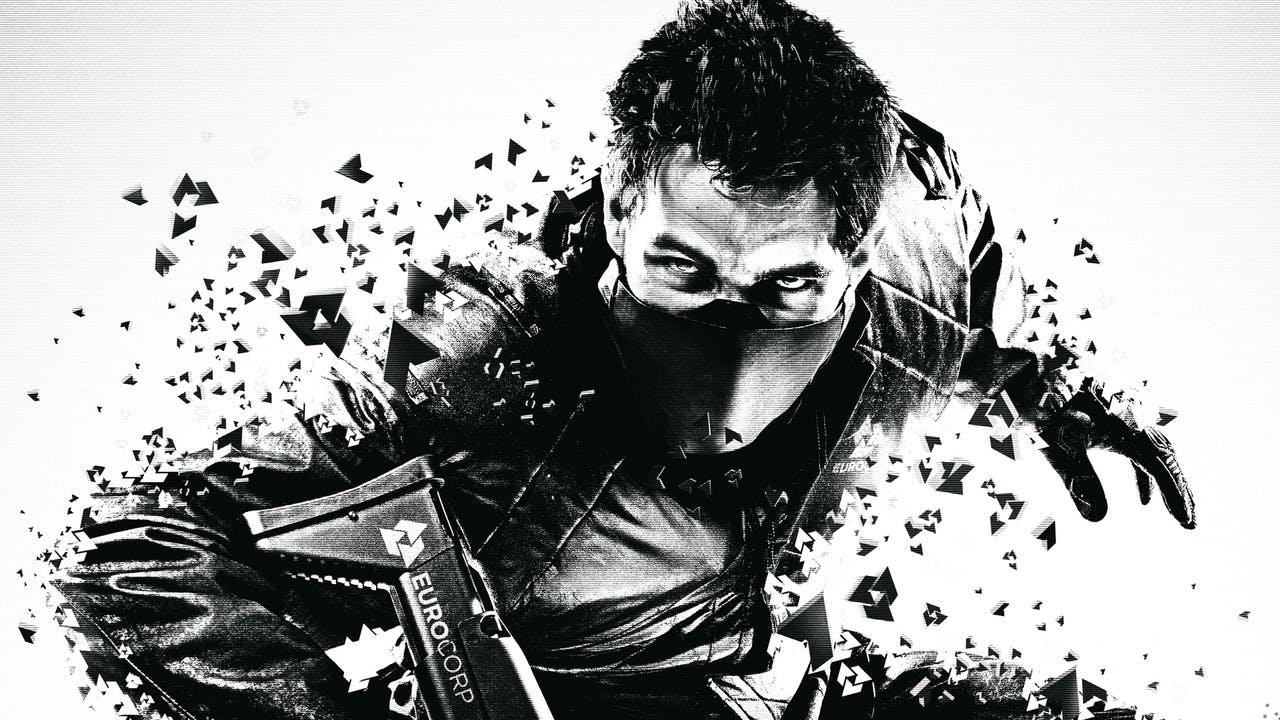 Dubbed as one of the 'underrated' games of 2012, tactical first-person shooter Syndicate follows the story of Miles Kilo, an augmented agent working for EuroCorp - a large corporation which hires killers to assassinate important personnel from rival groups. Implanted with the DART-6 chip, Miles is able to access the dataverse, allowing him to use breaching abilities to hack and defeat enemies, as well as solving puzzles.
Players can choose from quite a selection of weapons, from modern day to futuristic guns, as well as abilities that can stun or persuade your foes t.
This cyberpunk-esque world is unforgiving and pretty violent, so much so that the game was originally banned in Australia!
>observer_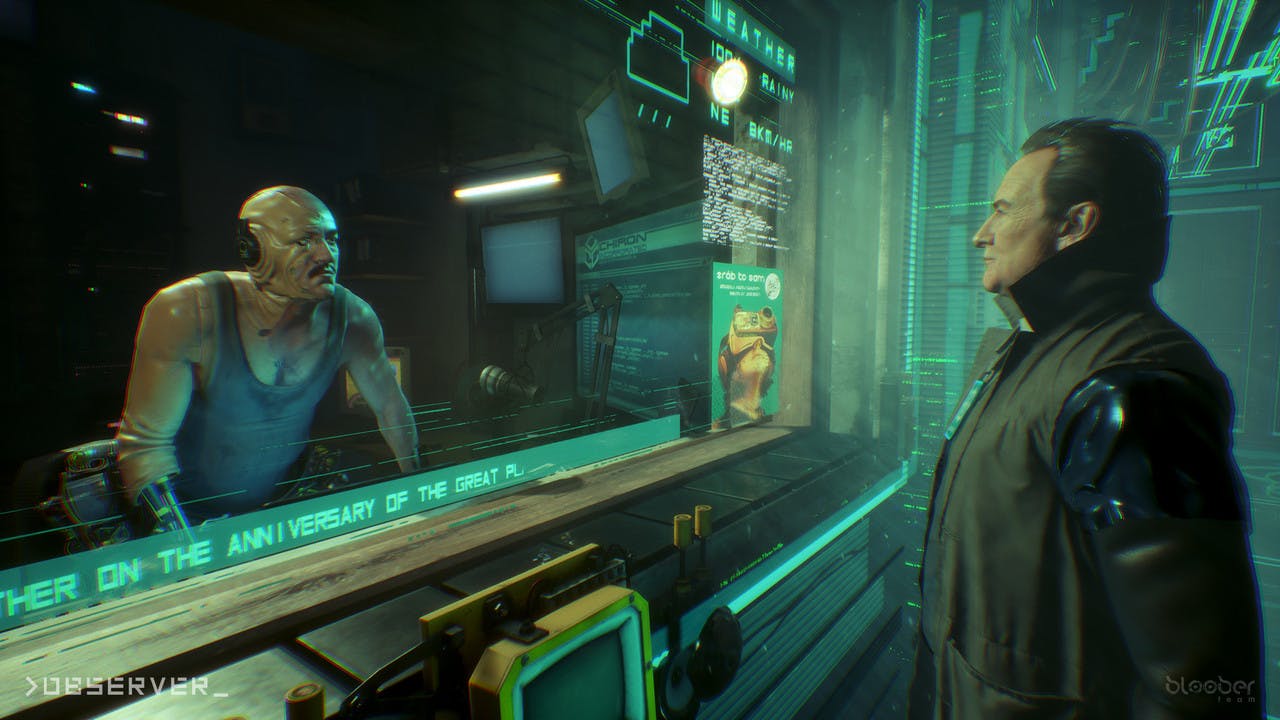 Discover a dark cyberpunk world beset by plagues, war and squalor in adventure horror >observer_. The story follows the new front line of neural police as you hack into the jagged minds of the insane in this intense thriller from Bloober Team, the creators of Layers of Fear.
The year is 2084 - if you somehow survived the Nanophage, odds are you were killed in the War. Those who live have turned to drugs, VR, neural implants— anything to distract themselves from this new reality.
Control Dan Lazarski, an elite neural detective known as an Observer, and part of a corporate-funded police unit whose purpose is to hack and invade suspects' minds. In this future, anything you think, feel, or remember can be used against you in a court of law.
VA-11 Hall-A: Cyberpunk Bartender Action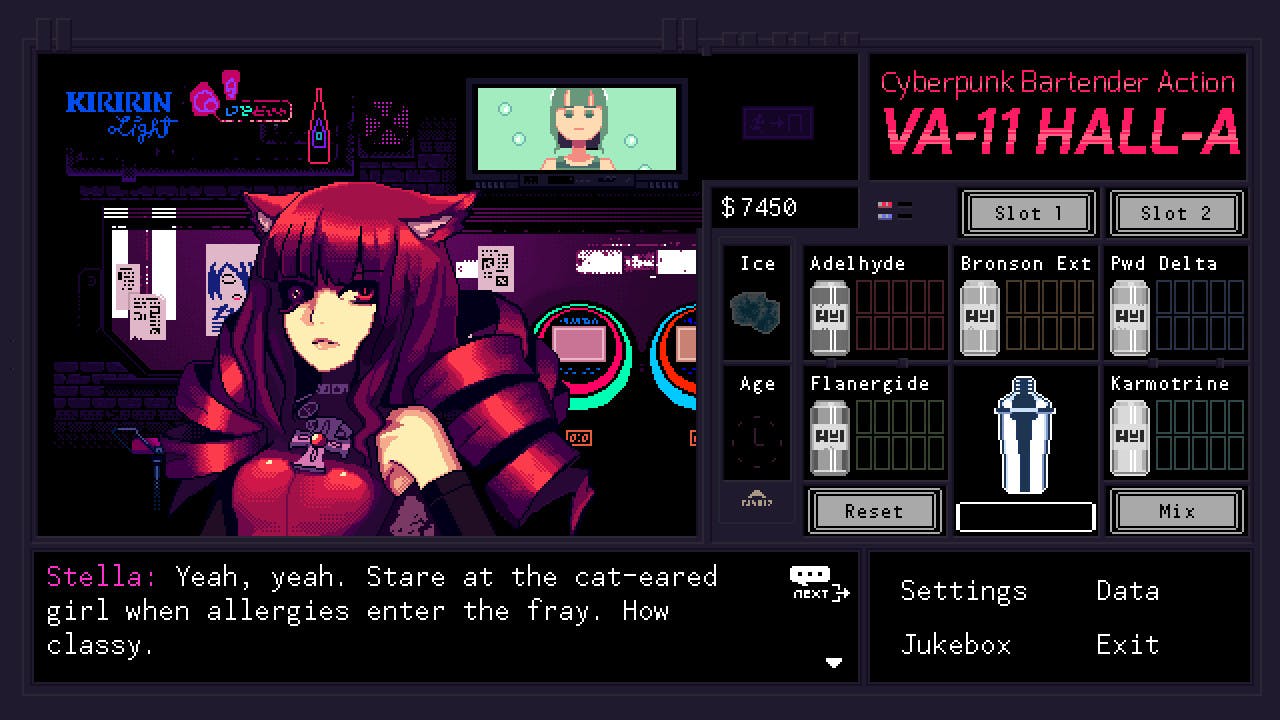 Rated 'Overwhelmingly Positive' on Steam, VA-11 HALL-A: Cyberpunk Bartender Action is a booze em' up about waifus, technology, and post-dystopia life. With visuals inspired by Japanese adventure games of the 90s, the game has a branching storyline where your decisions do not depend on traditional choices, but through the drinks you prepare.
Get to know your clients, their tastes, and prepare the drink that will change their lives, and learn about daily life in the cyberpunk dystopia of Glitch City.
Dex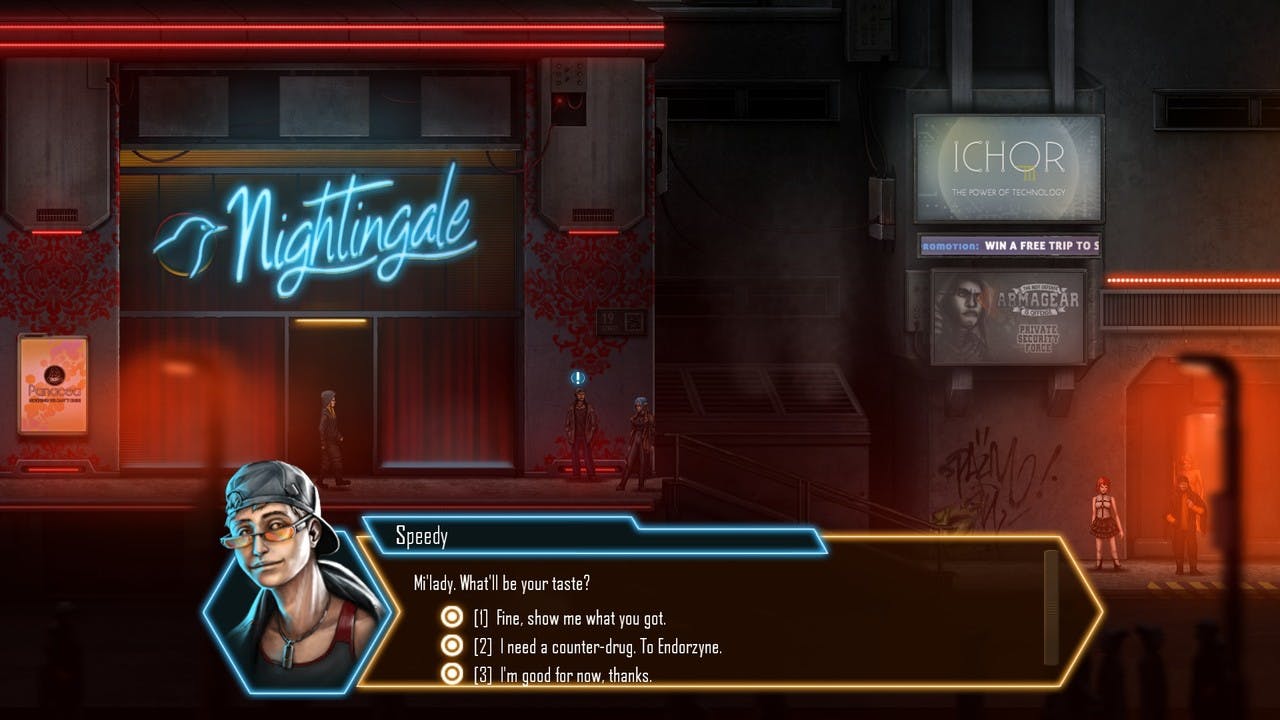 Dex is a story-driven action/stealth side-scrolling RPG with a focus on exploration and a fresh new vision of cyberspace. Players will discover the truth behind an enigmatic AI striving to reach the Singularity, a theoretical 'event horizon' in which artificial intelligence will surpass human intelligence and all bets about the future will be off.
Designed as a tribute to the classic RPGs from the '90s, Dex invites you to become part of a living, breathing cyberpunk universe as you decide which ultimate path you will embrace. Expect non-linear gameplay in dozens of hand-drawn locations, thrilling fights, sophisticated character development and much more!
This Enhanced Edition of the game features a remodelled user interface, a revamped augmented reality feature, the addition of manual saves and a host of other improvements.
Shadowrun: Hong Kong - Extended Edition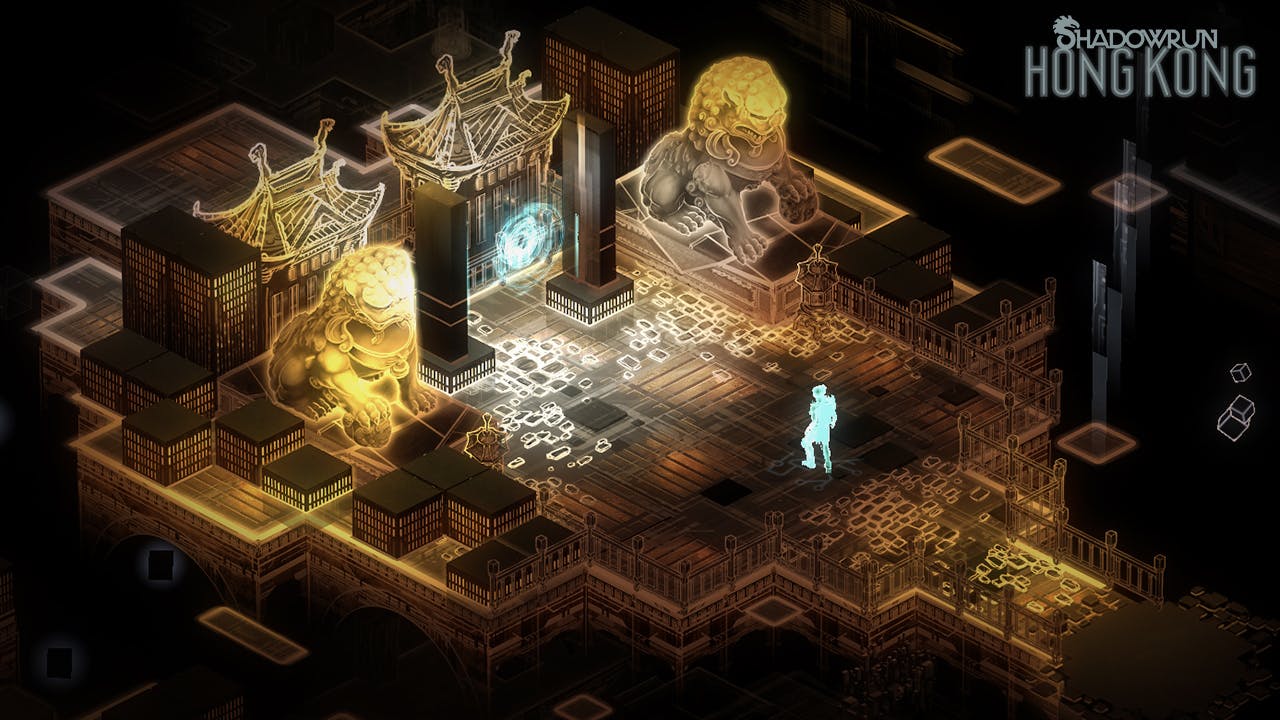 The Hong Kong Free Enterprise Zone is a land of contradictions - it is one of the most successful centers of business in the Sixth World, and home to one of the world's most dangerous sprawl sites. In Shadowrun: Hong Kong - the the third standalone game in Harebrained Schemes' critically-acclaimed Shadowrun cRPG series - players will experience the unique 'Tech meets Magic' dystopian future of Shadowrun, a fan-favorite game setting now celebrating it's 25th anniversary.
Choose a starting character archetype and build from there. Street Samurai and Physical Adepts use advanced combat skills to dominate the battlefield, Shamans and Mages summon powerful allies and cast deadly spells, while Riggers and Deckers provide critical technological support - projecting their consciousness directly into drones and computer systems.
The Extended Edition adds audio commentary to the game, and a long list of improvements since the game's initial launch - including new visual effects, updated dialogue, and new editor features (for User-Generated Content).
Quantum Replica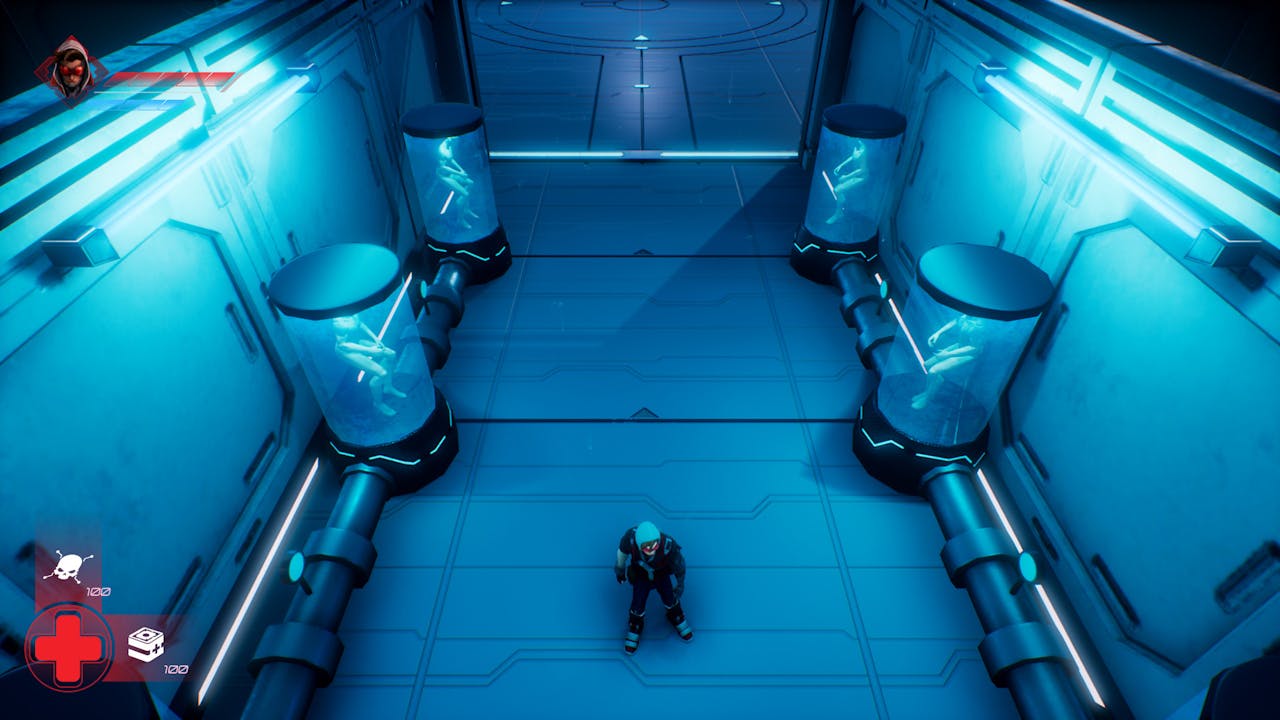 In 'Positive' Steam rated Quantum Replica, you take on the role of Alpha, a young man who awakes without any memory. Plunged into conflict and mystery by dark forces, you must find a way across a sprawling cyberpunk megacity set in the year 2084 to secure his past, and doing so, his future.
You'll be able to manipulate time to evade the all-seeing eyes of the city's omnipresent AI and shake off the guards it sends after you. While exploring the city and looking for clues about your existence, you'll discover powers that give you time-manipulation abilities.
Move quickly and undetected in the shadow of time, turning the tables on your oppressors with advanced technology and awakened skills. Bend time and space to your will, and uncover the deep dark secrets of the Syndicate.
This top-down action Indie title from ON3D Studios features five distinct zones to explore, as well as fast-paced stealth action gameplay and powerful bosses to defeat.
Ghostrunner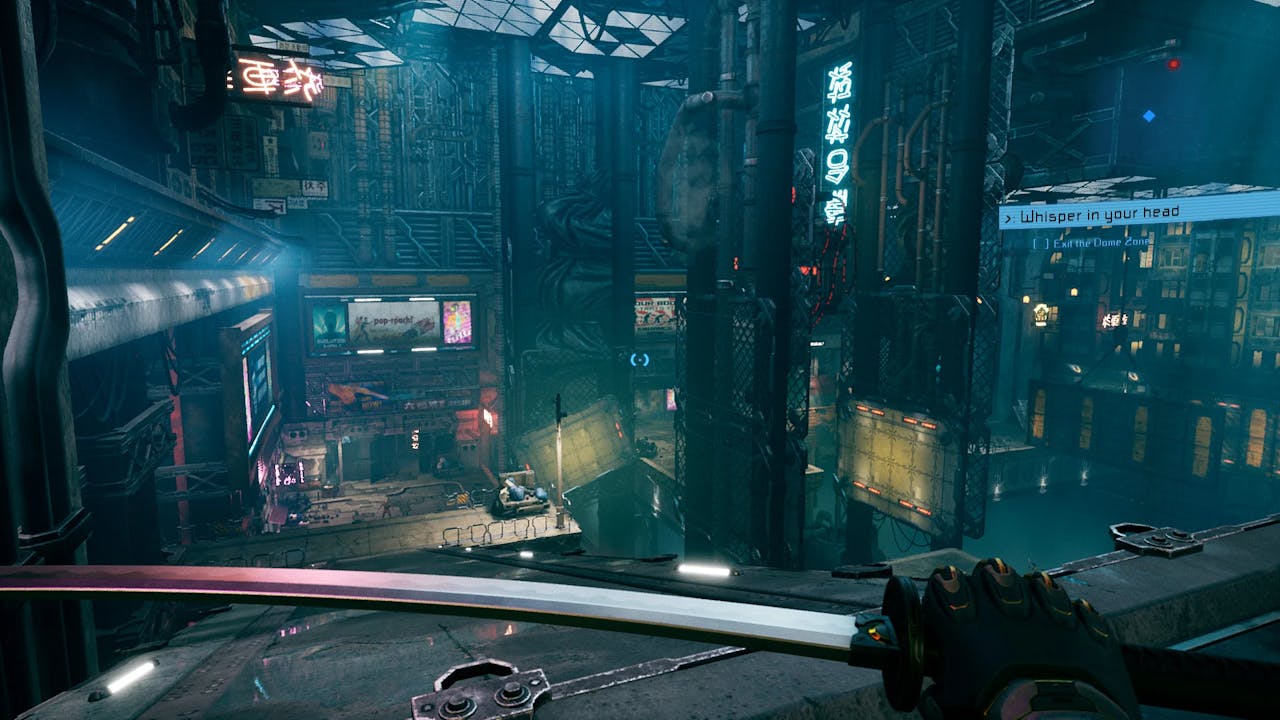 Set in a grim, cyberpunk megastructure, Ghostrunner is a lightning-fast FPS slasher action in which you'll attempt to climb Dharma Tower - humanity's last shelter - after a world-ending cataclysm.
The streets of this tower city are full of violence. Mara the Keymaster rules with an iron fist and little regard for human life.
As resources diminish, the strong prey on the weak and chaos threatens to consume what little order remains. The decisive last stand is coming. A final attempt to set things right before mankind goes over the edge of extinction.
As the most advanced blade fighter ever created, you're always outnumbered but never outclassed. Slice through enemies with a monomolecular katana, dodge bullets with your superhuman reflexes, and employ a variety of specialized techniques to prevail.
One-hit, one-kill mechanics make combat fast and intense. Use your superior mobility (and frequent checkpoints!) to engage in a never-ending dance with death fearlessly.
System Shock 2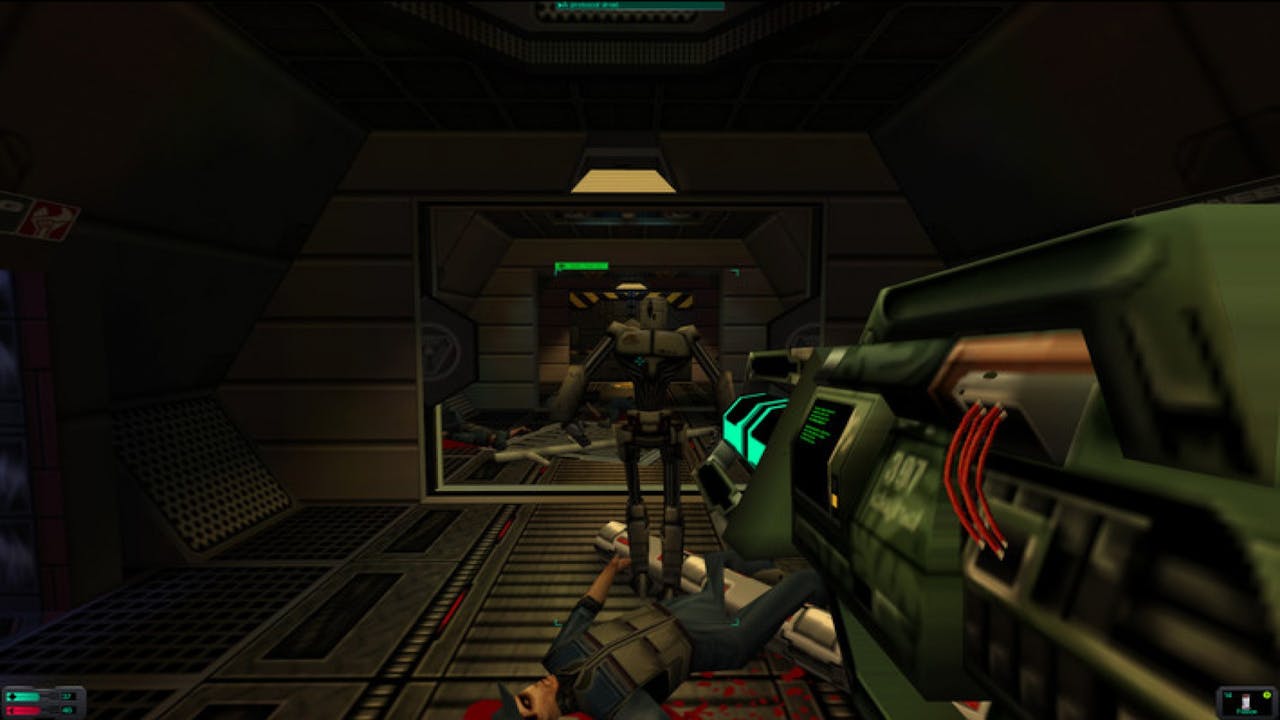 Developed in 1999, System Shock 2 still holds up spectacularly to modern-day games. It's currently sitting at a 'Very Positive' 94% rating from over 4,000 reviews on Steam.
Combining sci-fi horror with the popular FPS and RPG genres. You awaken from your cryo-tube to discover cybernetic implants grafted to your skin, and the crew of the starship brutally slaughtered.
With infected roaming the halls and the rogue artificial intelligence known as SHODAN ridiculing your attempt to unravel the mystery of the starship, the game has an atmospheric tale that has inspired Deus Ex and Bioshock!
Within the game, you will choose from 3 specialized branches, each with unique skills, weaponry, and paranormal powers. With these, you will then upgrade them to improve your hacking abilities and weapon proficiency, amongst more.
The game can also be played with three friends in multiplayer co-op, if you'd like to experience the story with others.
Shadowrun Returns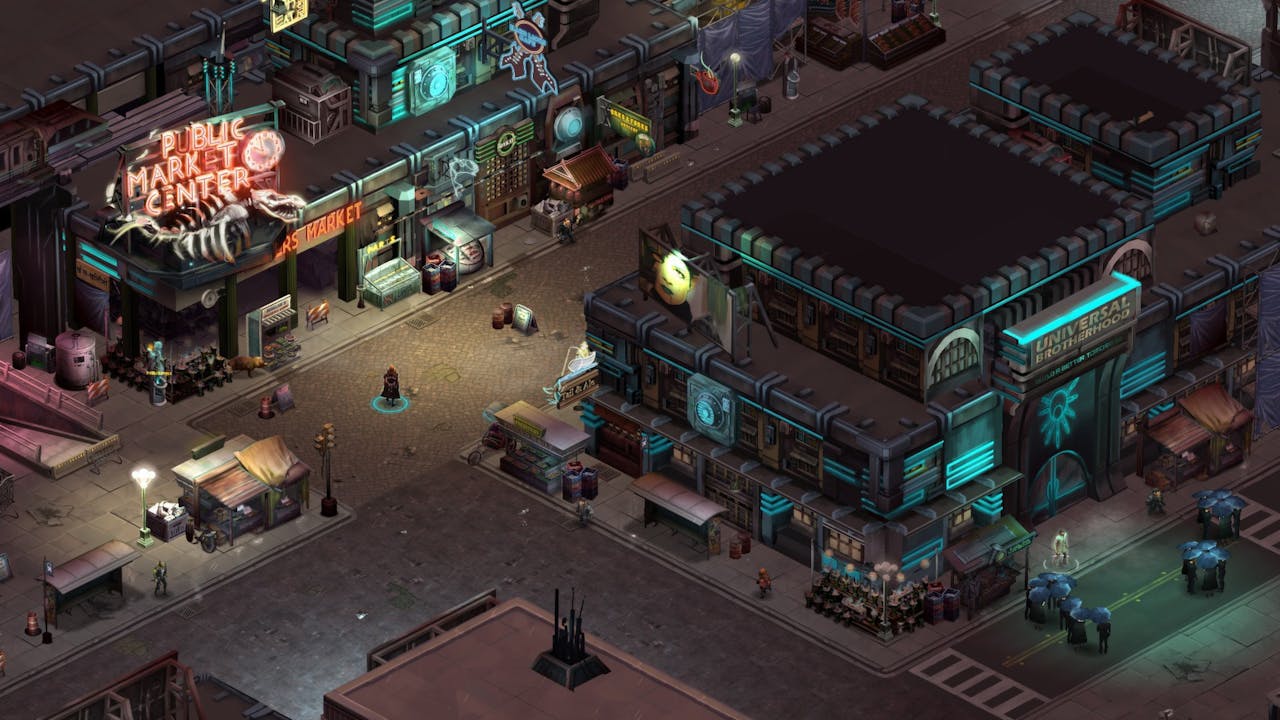 If magic is more your thing, then Shadowrun Returns combines creatures of myth and legend with technology. In the year 2054, elves, trolls, orks, and dwarves walk among cybernetically enhanced humans.
In the game, you are a mercenary living on the fringes of society, who helps the powerful get the job done by any means necessary. Known as a shadowrunner, you will wield powerful abilities and spells, with every turn of combat full of choice.
The mix between technology and spells means you can progress your character how you want to, with different archetypes and branching skills.
And if you're done with the story, you can also use the editor to build levels or jump into a community mod.
Far Cry 3 - Blood Dragon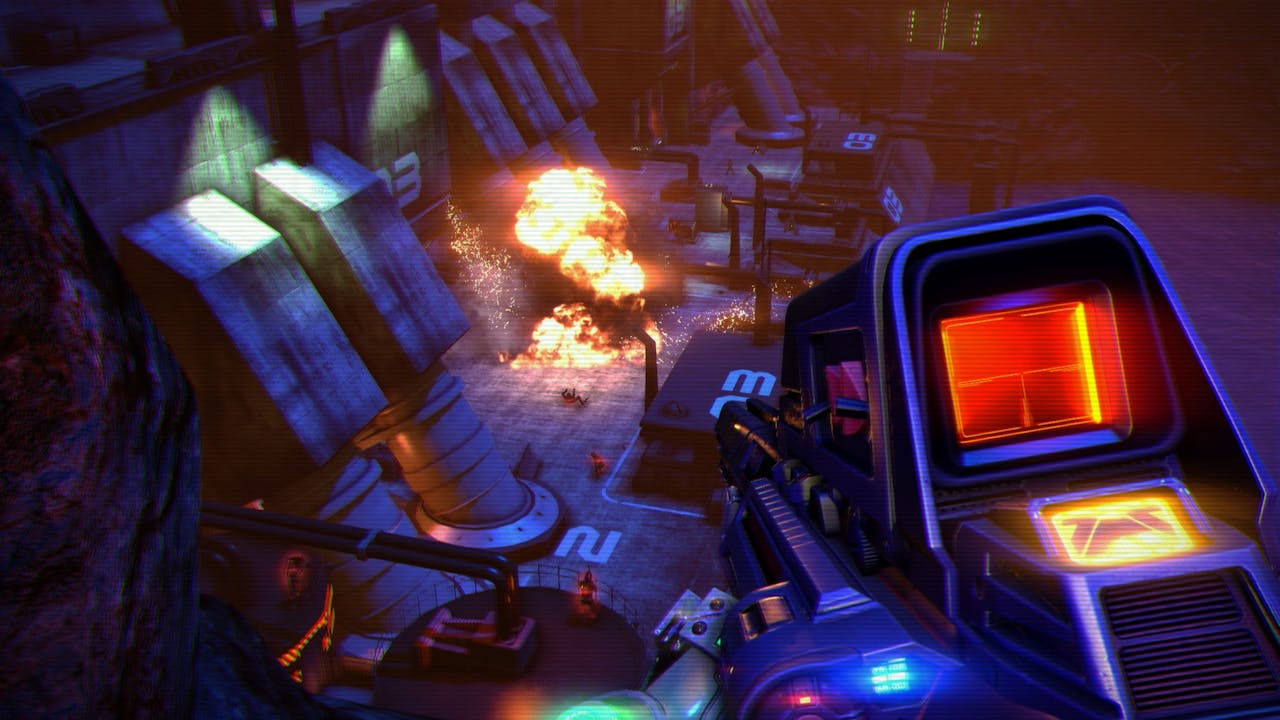 A standalone expansion for Far Cry 3, Blood Dragon is the 80s vision of the future with kick-ass shooting. With Blood Dragon, you don't need the original game to play it, though if you've played Far Cry 3 then you will be familiar with the mechanics of the open-world expansion.
As an American cybernetic super-solider, you will have over the top action, in a comedic story based around finding an elite agent who has gone rogue.
With a synth soundtrack to accompany you, as well as an arsenal of high powered explosives and modified firearms to beat the main story, as well as the side missions, the game is anything but ordinary.
It's a memorable game full of the charm of 80s media.
Cyberpunk 2077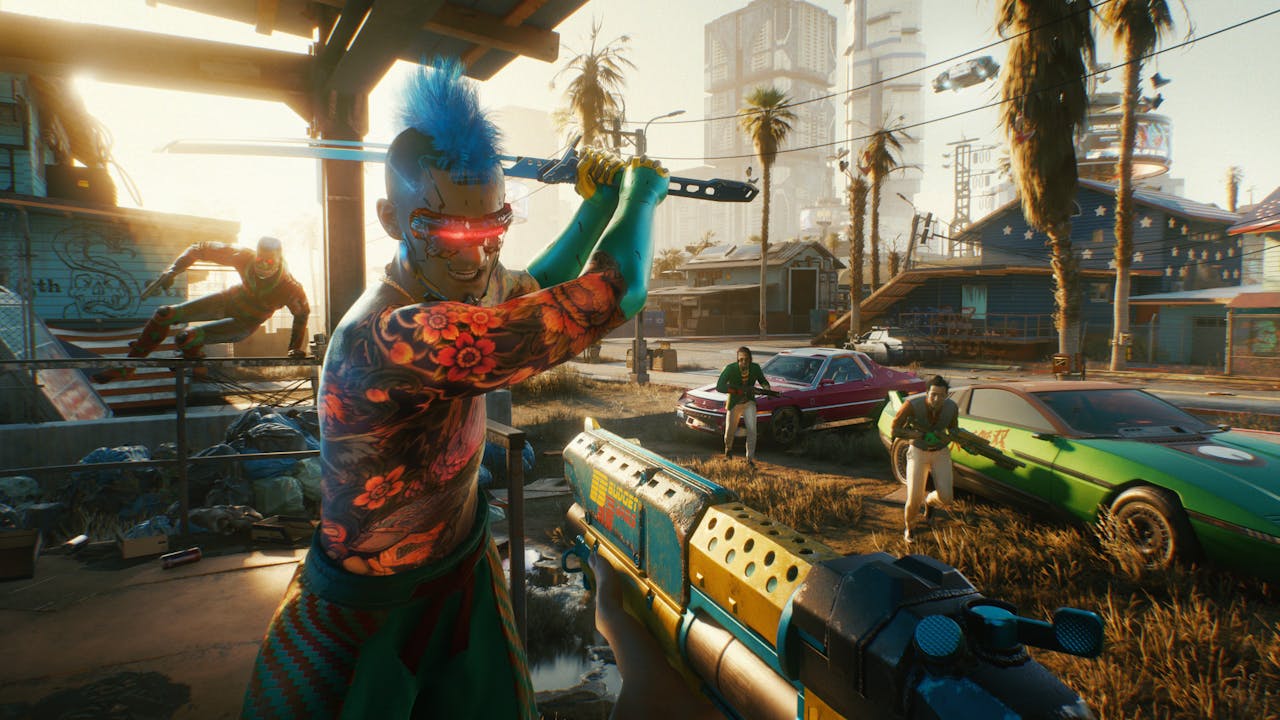 One of the most talked about games in the industry's history, and it's arrived (at last). Sure, it's had its fair share of controversial headlines and questions over performance on certain platforms, but there's no denying that Cyberpunk 2077 is up there as one for the big players on the cyberpunk genre scene - and it's positively-rated by PC gamers at the moment!
The open-world, action-adventure sees you take on the role of V, a mercenary outlaw going after a one-of-a-kind implant that is the key to immortality - strutting your stuff around Night City. You can customize your character's cyberware, skillset and playstyle, and explore a vast city where the choices you make shape the story and the world around you.
As part of the story, you'll also get to meet the digital ghost of Johnny Silverhand (voiced and motion captured by The Matrix actor Keanu Reeves) who will inevitably overwrite V's memories unless you find a way to alter the biochip stuck in your head.
With rivalling factions, day-night cycle affected environments and NCPs, and a plethora of main and side missions to complete, Night City will wrap its futuristic grasp around you, and you might just enjoy it!
The Ascent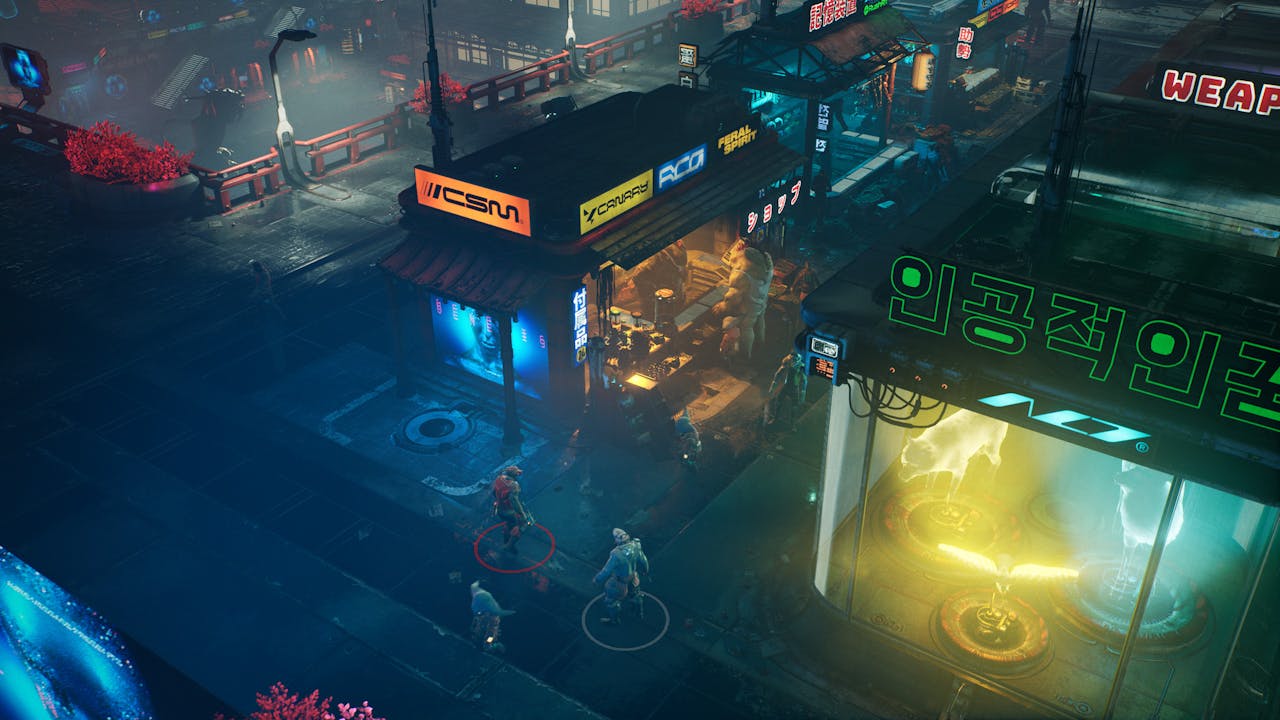 One day you're working for a megacorp that has enslaved people from across the the galaxy in a metropolis, the next you're caught in the vortex of a catastrophic event. Life certainly isn't easy in the immersive cyberpunk world of The Ascent, but it's damn good fun to play through.
This action shooter RPG sees you take up arms, customizing your character with cyberware to unlock better gadgets, guns and abilities as you fight for the survival of your district following the fall of The Ascent Group arcology. Allocate new skill points as you level-up and try various augmentations to take down your enemies in new creative ways.
You'll meet new allies and enemies and find loot as you explore the brimming world of Veles and its wide range of districts, from the deep slums to the higher luxury spheres.
Plus, you can either play the entire game alone or work together with up to three friends in local or online co-op.
---
---
Share this post