Sorry, we mean soccer... get your sports fix with these top PC picks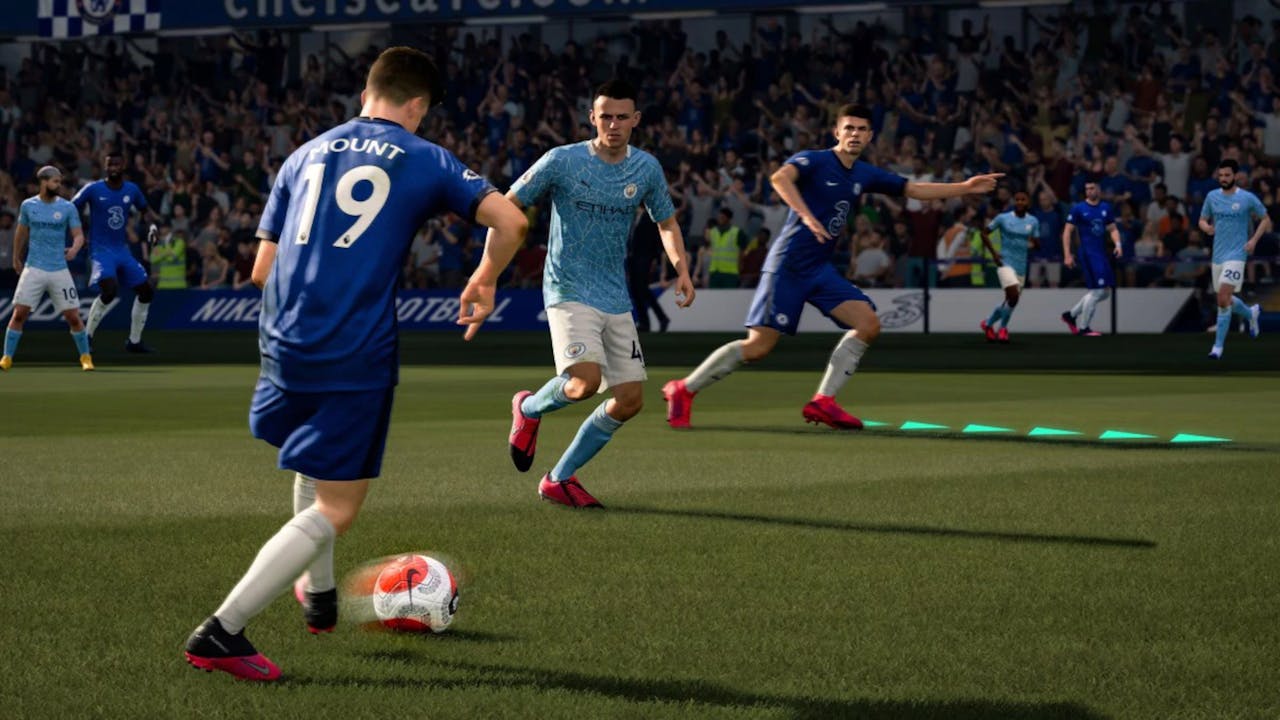 The majority of major football leagues have barely finished, and it won't be long until the new seasons get underway... thanks COVID!
The excitement of watching your favorite team live inside a thriving stadium - not sure when that'll be allowed actually - or from the comfort of your own home, nothing quite beats some competitive sporting action. Of course, this also means that a series of new sports sim video games will be arriving to keep us entertained in between fixtures and during those boring mid-season breaks - often featuring official leagues and allowing us to manage or control the biggest stars of the 'Beautiful Game'.
Ahead of the new season, we've hand picked some great football (soccer) PC games that you'll enjoy.
FIFA 21
One of, if not, the sports games on everyone's wishlist each year, FIFA returns with a host of brand new mechanics and improvements from its predecessor. The all-new dynamic attacking systems offers the most intelligent FIFA gameplay to date, rewarding you for your creativity and control all over the pitch.
EA Sports has also made tweaks to the Career Mode, adding a Football Manager style setting in the shape of Interactive Match Sim mode, which allows you to observe the match from a 2D tactical perspective and jump in and out for key moments to control the game. The 'loan to buy' transfer method will also be added in Career Mode, giving you the option to reward your hard working loan star the chance to sign on a permanent deal.
FIFA Ultimate Team returns once again, allowing you to build your dream squad of players past and present - as does Volta, the FIFA Streets-style mode where you'll show off your style in cages and courts around the world throughout various forms of small-sided football.
With a more intelligent AI opponent, you can expect your opponent to be quick to block short passes and press players, as well as being eagle-eyed when it comes to accurate dribbles and passes in the final third, making it an authentic hard fought game. Speaking of authenticity, FIFA 21 features 30 official leagues, 700+ teams, and 17,000+ authentic players!
Whether it's on the streets or in the stadium, FIFA 21 has more ways to play than ever before - including the UEFA Champions League and CONMEBOL Libertadores. The game releases on October 8th and, if you grab your officially licensed FIFA 21 EA Origin game from Fanatical before launch, you'll receive a range of FIFA Ultimate Team content as a pre-order bonus:
- Cover Star Loan Item, for 5 FUT matches.
- Special Edition FUT Kits and Stadium items.
- Up to three Rare Gold Packs: One per week for three weeks.
- FUT Ambassador Player Pick, choose one of three player items for three FUT matches.
efootball PES 2021
It's going to be a unusual approach from Konami this year with eFootball PES 2021, but it's one that most sports fans have been crying out for other publishers and developers to add as a regular feature. The game is actually a DLC expansion of sort for the current title eFootball PES 2020, and will not be released as a standalone title as the devs are focusing their efforts on bringing you a much grander game next year with their next-gen title eFootball PES 2022, which will run on Unreal Engine!
The PES franchise celebrates a quarter of a century since its debut in 1995, and Konami is inviting you to join them once again as they head out onto the pitch for a new action-packed season of football. Boasting all the latest player and club data, the game also comes with an exclusive UEFA EURO 2020 mode - the real life tournament has been delayed until 2021 due to COVID-19 - allowing you and your friends to simulate some of the sport's most heated rivalries.
You'll get to play with the biggest teams in world football; including German champions FC Bayern München, Spanish champions FC Barcelona, global giants Manchester United and exclusive PES partner Juventus. Create your very own dream team from scratch in myClub and face off against human rivals from all over the world.
Compete in online PvP events themed after real-life football rivalries and other big matches, or take the helm of a football club and lead them to the top in the engrossing Master League single-player mode.
If you pre-order your officially licensed eFootball PES 2021 Steam PC key from Fanatical ahead of release on September 15th, you'll receive a Lionel Messi loan myClub player as bonus content. Purchasing the standard edition of the game also gives you the following myClub content:
- Premium Agent x 10 weeks.
- Three Player Contract Tickets x 10 weeks.
Captain Tsubasa: Rise of New Champions
If you're a football/soccer fan who plays the usual sports sims and wants to try something new, or you're an anime fan, Captain Tsubasa: Rise of New Champions will be right up your street. This is an arcade football game bringing a refreshing look to the genre with the exhilarating action and over the top shots.
You can create your own characters with new skills and abilities, and build your dream team to play offline and online, and decide who's the football legend amongst your friends with offline versus up to four players. Compete across several online modes to claim trophies and rewards, and experience the events from the anime or become a part of the world of Captain Tsubasa!
Witness as the pitch comes to life with vivid anime-like graphics and characters from the beloved series as you execute powerful offensive and defensive moves to gain an advantage during the match. Pre-order your officially licensed Captain Tsubasa: Rise of New Champions Steam PC key ahead of launch on August 27th - or within 30 days of launch - and you'll get a heap of cool bonus content to enjoy:
- Shutetsu Uniform.
- Meiwa FC Uniform.
- All Japan Youth Uniform.
- Hawk Uniform Set (Uniform/Cleats/Ball).
- Tsubasa's Challenge Ball to Wakabayashi.
- Open Sky Uniform Set (Uniform/Cleats/Ball).
- Two goal performances (Acrobatic/Uniform Closeup).
Football Manager 2021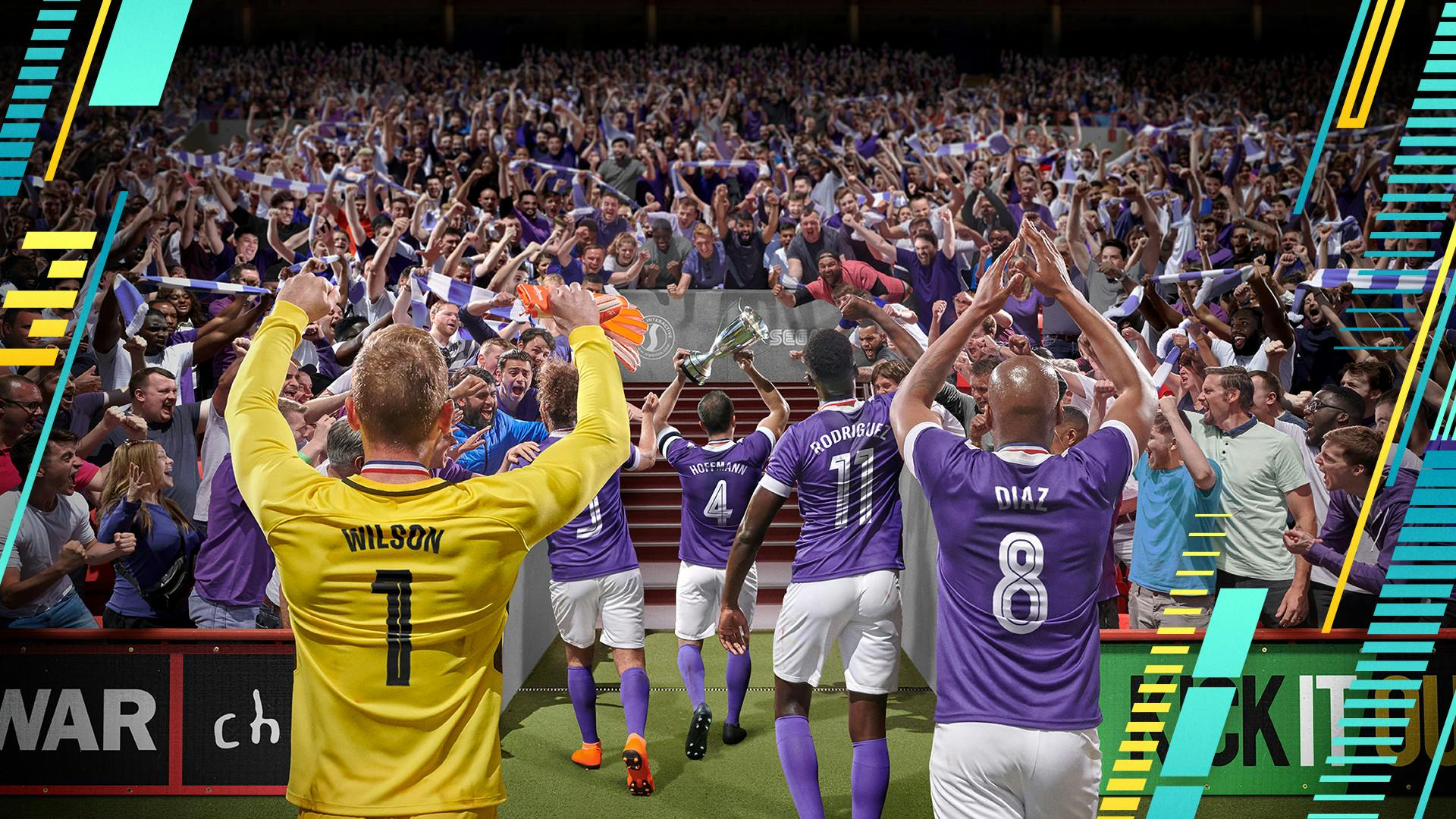 COVID-19 has hit many businesses hard, and that includes the game industry. One team that has had to admit that their next big franchise game will most likely be delayed is Sports Interactive, the owners of the Football Manager series. The devs recently penned a heartfelt message to fans regarding the team's efforts towards getting Football Manager 2021 ready for launch - and the team has indicated that the usual early/mid November release window might not be happening this time around.
But, Sports Interactive are determined to get FM21 primed and ready to arrive this year, so be sure to keep it on your wishlist ready for Christmas!
In the meantime, you can't get your FM fix with the latest release Football Manager 2020, which features clubs from 50 of the biggest footballing countries worldwide to manage, as well as revamped visuals and the new all-encompassing hub for youth development.
Street Power Football
If the FIFA Street style footy is more your thing, Street Power Football is pretty cool upcoming Indie title that's worth a look. Sick style and high-energy action come together in this arcade-style football experience as you face off against street football legends or friends in a variety of over-the-top game modes and playgrounds.
You'll get to unleash tricks and crushing Super Powers as you grow your status to become Street King, as well as customize your team with stylish street fashions, custom emotes and tattoos!
The game is true to the authentic streetstyle culture as you'll get to play with the best Street and Freestyle players in the world such as Liv Cooke, Melody Donchet, Soufiane Bencok, Daniel Got Hits, Raquel Benetti, Andrew Henderson and many more. Your skills on the ball won't be the only thing making sweet music as you'll get to turn up the volume with hyped-up tracks by Black Eyed Peas, DJ Snake, and Snap as you take to streetstyle stages from around the world including the official Red Bull Street Style World Championship stage.
---
---
Share this post