Top Games Releasing in May 2023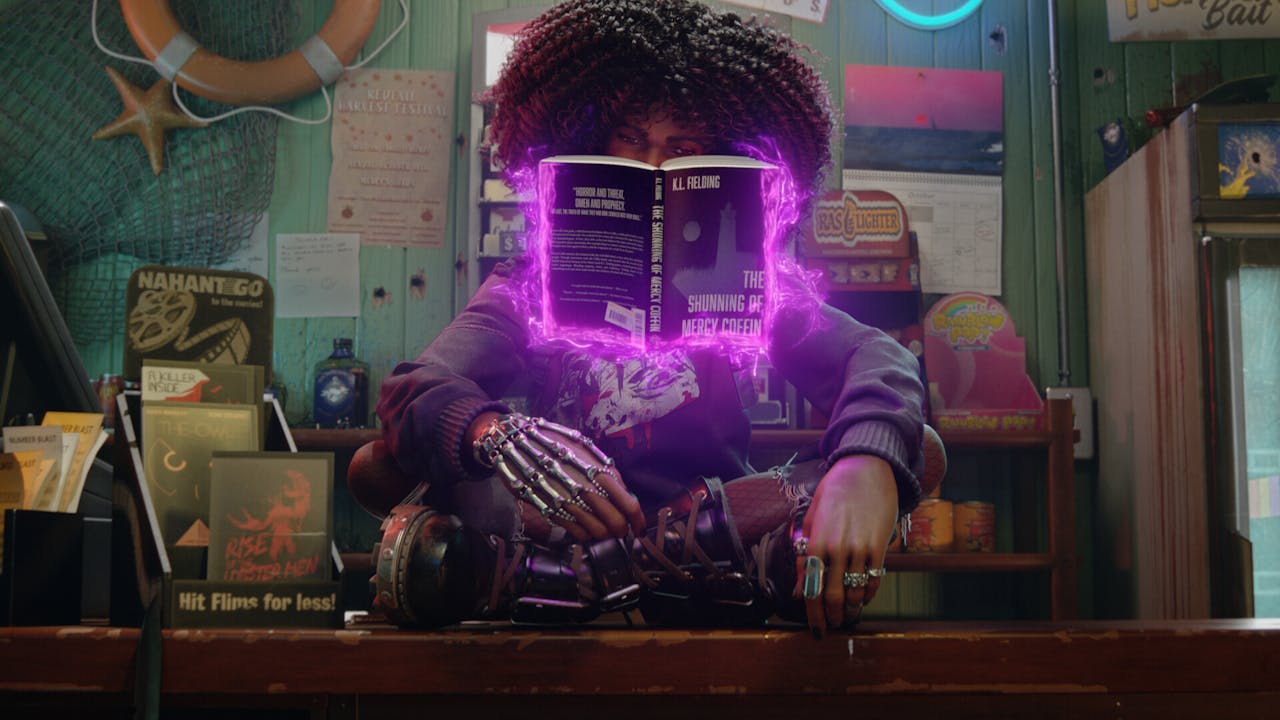 With May just around the corner, it's about time to start thinking about some of the best upcoming games! 2023 has been a great year of fun thus far, with various phenomenal titles releasing and plenty more that are yet to be released that have kept fans hyped. If you're looking for the next game to pick up, then here are some great games coming out soon!
Redfall — 2nd of May
Starting the month with a strong release, Redfall leads the charge as a highly anticipated title release! The small town of Redfall has been cornered and isolated from the outside world, and it is up to you and a handful of survivors to slay the day!
This new Arkane Studios title published by Bethesda is an open-world FPS title that will have co-op functionality for you to save Redfall with a group of friends, too! Choose different loadouts to increase the strength of the team, or play alone and face the horrors of Redfall on your own. Without the Sun to stop them, who else will bring about the end to the vampires, if not you?
If you're intrigued, make sure you check out our Edition Differences article to learn about what you get for both the Standard Redfall edition and the Bite Back edition!
Redfall is an open-world, co-op FPS from Arkane Austin, the award-winning team behind Prey and Dishonored.
Age of Wonders 4 — 2nd of May
If Redfall isn't up your alley, then engage in a new Age of Wonders and take control of an ascended champion to bring the fall to the powerful Wizard Kings.
Join the Godir among the Pantheon and prove your worth against a slew of foes, both A.I.- and player-controlled! Manage your resources, build an army, raise cities from the ground, conquer Ancient Wonders, and become the greatest in the realm with Age of Wonders 4 — the newest 4X genre with a turn-based strategy mix!
Don't miss out on the new systems employed for the title and experience the new generation of Age of Wonders with this fourth entry. Learn more about the pre-order bonus and the edition differences in our blog post!
Rule a fantasy realm of your own design in Age of Wonders 4! Explore new magical realms in Age of Wonders' signature blend of 4X strategy and turn-based tactical combat....
LEGO 2K Drive — 19th of May
It's difficult to imagine that LEGO 2K Drive is already coming out despite being announced only a month ago, and we are all in for it. This new LEGO title will have you building your own dream rides and setting off into an open-world setting with a story mode, multiplayer, and single-player capabilities!
Explore Bricklandia, the new open world for this title, and take part in kooky quests as you set out on a journey to become the world-famous champion whilst competing against a slew of quirky rivals! Grow in popularity, stomp the opposition, and take on the infamous Shadow Z to claim the Sky Trophy!
Or, head out to enjoy multiplayer races in both online and split screen modes as you battle your buddies and see who has the best car-building and drifting skills. Show them that your unique invention is better than their prefab!
Welcome to Bricklandia, home of a massive open-world LEGO® driving adventure. Race anywhere, play with anyone, build your dream rides, and defeat a cast of wild racing rivals...
Etrian Odyssey, II, & III HD — 31st of May
Alright, we may be cheating by picking all three, but sue us — we couldn't just pick one!
Explore a new-yet-old adventure by ATLUS as you take on either the first, second, or third Etrian Odyssey in an HD remaster! Build a party from various classes across all three games, and head on a dungeon-crawling RPG adventure!
With various classes across all three titles, you will get a brand-new and unforgettable experience with any of the games you pick up — if not all three!
Explore the beginnings of this RPG franchise with three remastered, timeless adventures! No journey is the same: lead a guild of adventurers and search for treasures within...
With so many great titles releasing next month, the hardest question will be which ones to go for, if not all! From open-world vampire slaying to conquering the land and even a racing adventure, there is sure to be something for everyone coming this May!
---
---
Share this post